From preened punk to full on prom queen, here's how to wear London Fashion Week's pink makeup trend.
At London Fashion Week, pink makeup shimmied it's way out of the tween zone and landed straight in our Autumn/Winter trend report. 
Yes, there's still a Paris Hilton meets bubblegum princess vibe, but as well as the preconception, there's also a new coolness to doing pretty makeup. 
Pink Feline Eye Makeup 
At the Jonathan Saunders show, MAC makeup artists blended pale pink cream eye shadow over lids and under the lash line. 
Matte Pink Lipstick 
Sophia Webster's show channelled the Clueless side of 90s makeup trends, so models were given pink lips but with a more modern matte finish twist. Plaits are of course optional.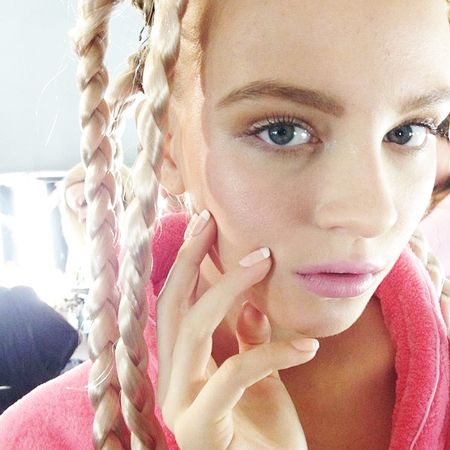 Pink Colour Clash Nail Art
At the House of Holland show, nail expert Sophy Robsen clashed magenta with dark purple for a toughened-up take.
Fuchsia Pink Eye Shadow 
At the Xiao Li Fashion Scout show, The Body Shop makeup artists painted eye lids bright pink, for a punky attitude.
Pink Prom Queen Makeup 
You knew it was coming – at the Ashish show, models went full prom queen with hot pink eyes, cheeks, nails and glossy lips.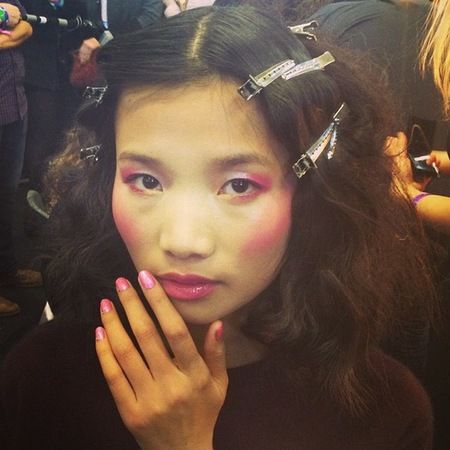 Source: Handbag.com