When it comes to women's fashion, borrowing from the boys is nothing new. But considering women's love for sexy stilettos, who would have thought a classic style of men's formal shoes,oxford and brogue, would make it a big trend!
For a while now, oxfords and brogues have pervaded the fashion scene. Metallic, two toned and shiny patent. It is probably the unexpected twist that an androgynous piece like men's footwear gives to a regular look, that makes it so appealing.
And the comfort that comes with it is a welcome bonus. In the category of flat shoes, brogues and oxfords are a great alternative to ballerinas, since they are not as rugged as chunky boots, but are sleek and office appropriate too.
Twiggy wears a pair of brogues made for her by British shoemaker George Cleverley in the early 1970s
Brogues
Brogues are low-heeled unisex leather lace up shoes with decorative perforations. The perforations are often in a curved "W" shape, also called the wingtip style.
Oxford
The body of oxford shoes is created to appear as a flawless portion of leather, with a second leather piece forming the toe-cap. The current women's oxford draw ideas from almost any conceivable source, the women's variety has more freedom in terms of design, choice and lesser adherence to tradition.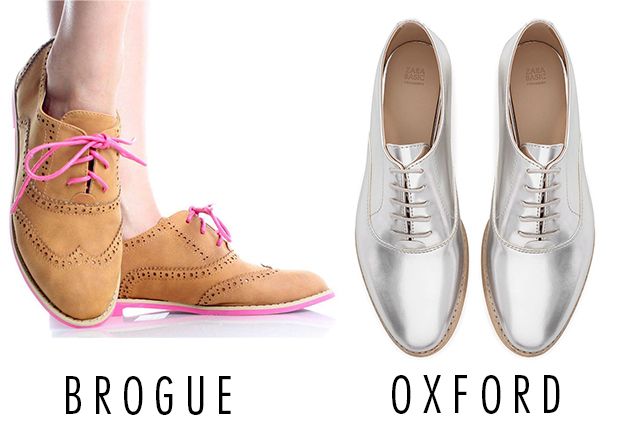 We're glad to report your days of strained ankles, gel pads and carrying flip flops in your handbag are officially over!
Fashion has evolved past the "look-at-me" heel and into a city girl's utilitarian alternative – the statement flat.
Forget ballet flats, the must have comfy shoe for fall is the good old oxford. The classic version is a solid coloured lace-up inspired by a man's dress shoe, with a perforated pattern on the toe known as a "wingtip".
The trend took the manly shoe to a sweet, highly feminized place with heart shaped cutouts, purple satin laces, and pretty patent finishes.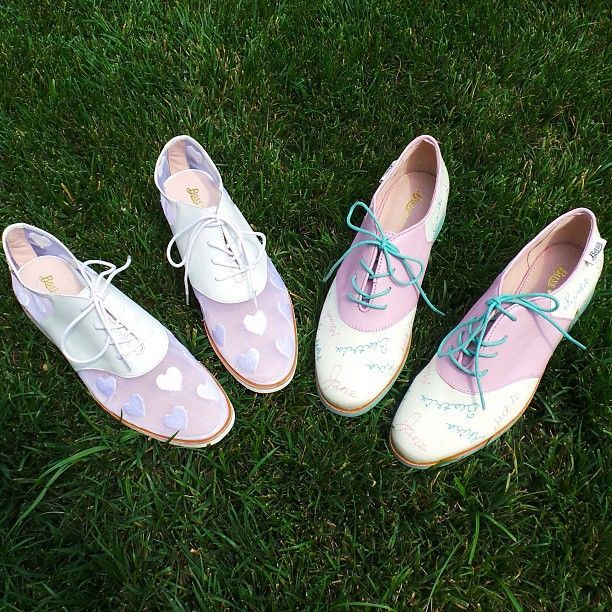 Guess what you can wear yours with: EVERYTHING. They look great with or without socks, with skinny jeans or cropped pants, with skirts and dresses, shorts and capris.
And they're incredibly comfortable!