Back in 2008, a Greek Architect by the name of Aristide Antonas created a concept for a Bus Hotel.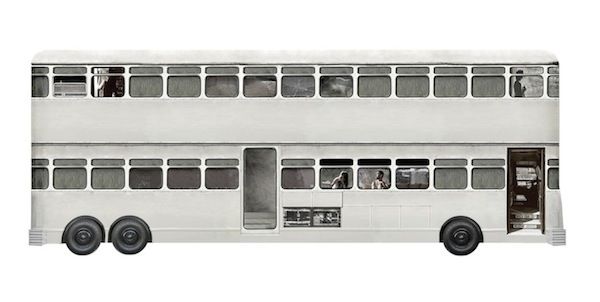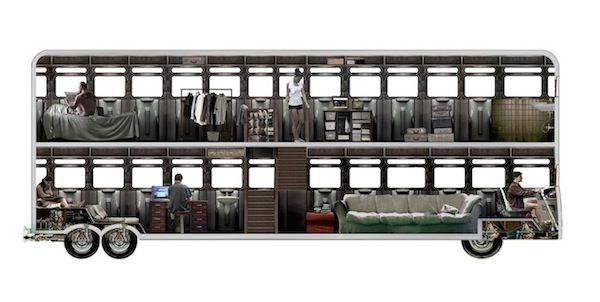 The Bus Hotel concept utilizes a two-storey bus. Redesigning the entire bus interior structure, it even has the space to contain a water closet, a living room and a hostel room containing seven beds.
This design can be adopted as housing units in areas of conflict where mobile housing is needed, or can even be used as a vehicle for tourists.