"This is too good. Will the pleasure never end?" asks Kate Mossman as she witnesses the endothermic showman Justin Timberlake in concert in Sheffield.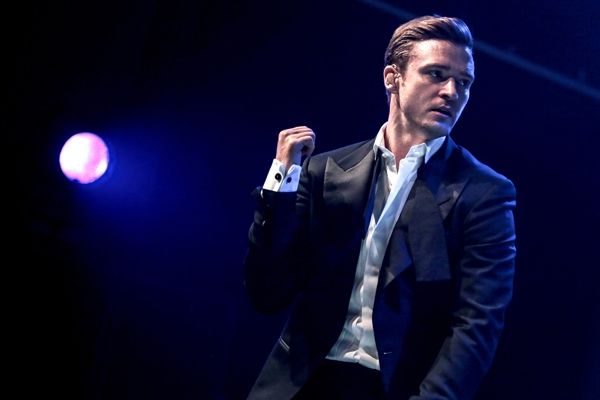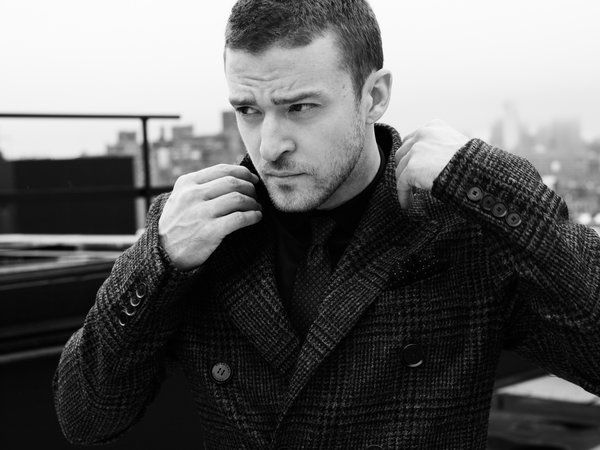 Here's an idea – peculiarly British – that flawless musicianship sometimes comes at the expense of soul. I think it's something put about by non-musicians trying to deal with the sick feeling of seeing someone brilliant onstage. Watching a great musician is like watching a wire-walker. You're jittery, elated, adrenalised – but what can you do about it, standing in the crowd like Soft Mick? I felt this way when I saw Dweezil Zappa at the Barbican in 2011, duetting with a giant, pixelated version of his dad: this is too good. Will the pleasure never end? And I felt it so much at Justin Timberlake's gig in Sheffield on 30 March that I had to leave before the last song and retire to bed to watch YouTube clips of the tour instead, better able to contend with my excitement on a 12-inch screen.
Timberlake and his 11-piece band the Tennessee Kids are rammed in a tiny space at the front of the stage for the drinking song "Drink You Away". One of the backing singers is on the floor, a leg folded under her; one of the horn players looks like John Shuttleworth; every musician is singing. This moment of carefully choreographed chaos, an unusual use of a vast, clean space, is one of several simple but innovative production tricks tonight. Another is the interval (every big show should have an interval); another is the moving Perspex runway hanging across the crowd, raking the entire arena front to back so everyone, at some point, gets a close-up look at Timberlake's face.
Gigs of this size often feel like a one-way deal: pop royalty puts on wonderful pageant for the scrofulous masses, exits exhausted, does it all again the following night. But I can testify, from my position under the plastic rung, that Timberlake appears to be one of those rare endothermic showmen whose energy is continually topped up by little collisions with the crowd. His eyes dart from face to face and he bites his bottom lip like he's trying not to laugh. It's probably just the way he's wired – he's got ADHD – but he's one of the only musicians I've seen who appears to be more lively at the end of the show than at the start, like some kind of strange Duracell bunny in spats.
Read more at New Statesman.