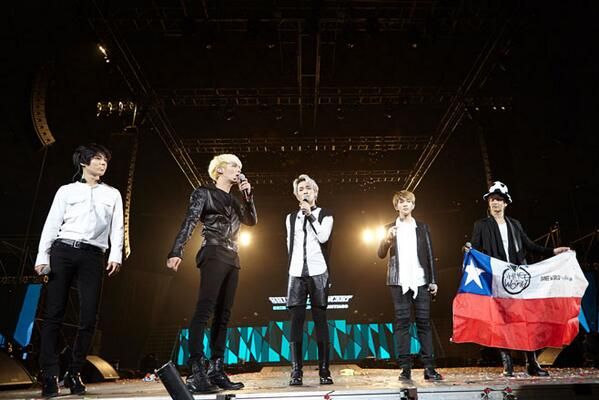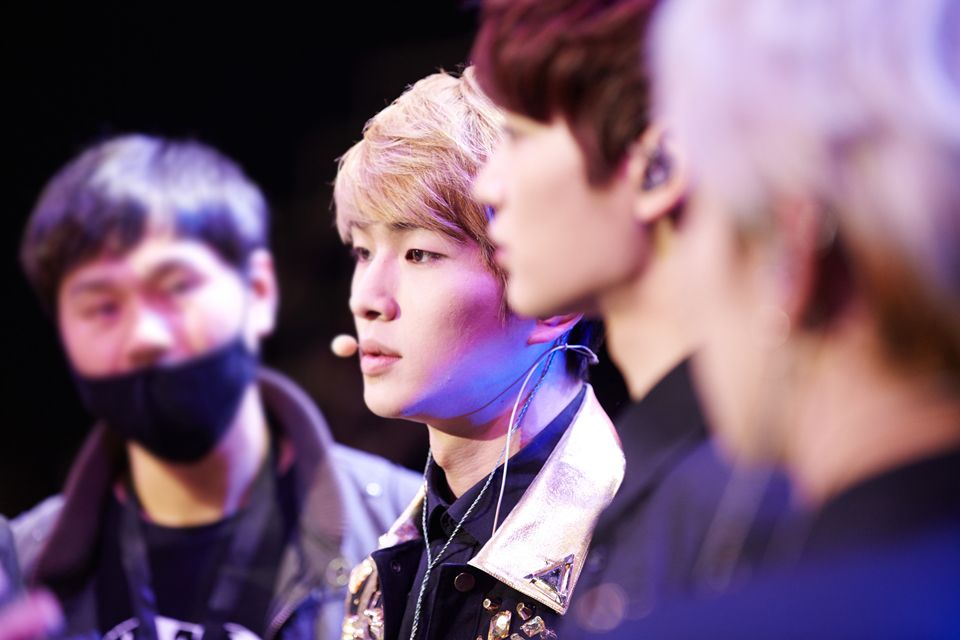 SHINee brought chills to 8,500 fans in Chile during the latest stop on their Central and South American tour!
The 'SHINee CONCERT 'SHINee WORLD Ⅲ' in SANTIAGO' was held at Movistar Arena in Santiago, Chile on April 6 at 9PM (local time) in front of 8,500 Shawols.
SHINee gave an unforgettable night with performances of a total of 25 songs including "Dream Girl", "Ring Ding Dong", "Everybody", and even specially performed the "Macarena" for fans who returned the love by holding up placards that read, "Happy birthday, Jonghyun," in honor of Jonghyun's birthday on the 8th.
The group will hold the finale of their South American tour at Luna Park Arena in Buenos Aires, Argentina on the 8th at 8PM.
Source: allkpop