Get ready for the new year with the new you! Prive Aesthetics has 12 Days of Christmas goodness for you! At Prive, perfection is possible.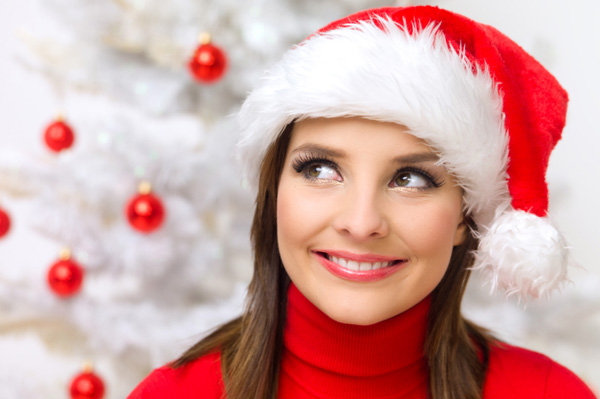 1. Refresh your tired eyes with Bright Eye Rejuvenation at 70% off. (U.P$250)
Using infrared light and bipolar radio frequency tighten and firm skin around the eye area combined with a relaxing eye massage to aid blood circulation, followed by a deep moisturizing mask.
2. Reveal the diva in you with Diamond Diva @ 60% off (U.P$220)
Treat sun-ravaged skin, enlarged pores, blemishes and pigmentation and reveal the diva that's waiting to materialize. Aestheticians will kick start the treatment with a deep pore cleansing and microdermabrasion that gently exfoliates the skin. Top it up with treatment serums, and soothe it a mask that most suited for your skin type.
3. Turn the Glow on with "REDiance" Glow Facetherapy @ 45% off (U.P$280)
Utilizing a multi-tasking technology that uses 2 types of light energies to give you the simultaneous effects of skin regeneration, promotes collagen production and skin healing effect, this treatment comes with a high frequency ultrasonic mist to provide micro mist with negative ions to make skin feel fresh and moisturized. Continue your session with a very mild electro current infusion of skin replenishing Vitamin C and rejuvenation ampoules that imparts instant skin glow and radiance. Seal it with a soothing mask that calms, renews and reduces the appearance of fine lines and wrinkles.
4. Rejuvenate and brighten your skin with Laser White Facetherapy @ 65% off $ (U.P$300)
A must-have treatment for those who want to experience a glowing transformation from inside out, our full hands-only facial therapy is designed to correct yellowish, dull and uneven skin tones. The treatment rids skin of stubborn pigmentation, brown spots and acne scar marks through a 5-step system. Featuring Alpha-Litamin, a Nobel Prize discovery that has 100 times stronger anti-oxidant activity than Vitamin C, plus a variety of other lightening actives that work together, the result is an overall clearer and brighter complexion.
5. Stop your hair loss problem with Hair Laser ReGrowth @ 50% off (U.P$200). PLUS receive a Floxia Hair ampoule absolutely FREE to complement your treatment.
A non-invasive hair treatment that uses a helmet-like device which has a built in of 21 laser diodes and 30 LED lights to provide full scalp coverage. The enhanced benefits of low level lasers or light therapy to stimulate biophysical repair and new blood that aids in hair regrowth. As the red light delivered by laser or LED is absorbed into the mitochondria of cells in the hair follicle. It activates transcription factors leading to the stimulation of the anagen phrase of the hair cycle. Thus resolving your hair issues, especially if you suffer from thinning hair or a large amount of hair fall.
6. 30% off for any a-la-carte treatments. (*this is not applicable for doctor services)
7. $15 off for purchase of any Prive Skinworks or Foodworks products.
8. Melt Stubborn Fats and Shape Up with Accent Ultra Body @ 85% off (U.P$650)
A pain-free alternative to liposuction. This treatment breaks down fats and cellulite via a patented Ultrasound Resonance System technology which uses a selected frequency. At the same time, it also uses patented cold ultrasonic waves to shear off the fat layers alternating with hot waves which compress them. Accent UltraBody combined with Accent Radio Frequency releases deep heat to improve blood and lymphatic circulation and drainage.
*Indicated treatment is for 1 area only (eg: arms, abdomen, buttocks, double-chin, flanks, love handles, thighs). Treatment may not be suitable for some conditions, consultation required.
9. Lose inches with Laser Lipo @ 70% off (U.P$250)
A safe, revolutionary system that uses infra-red lasers for smoothing cellulite fat reduction and body shaping treatments. The treatment creates a chemical signal and breaks down stored triglycerides into free fatty acids and glycerol which are released through the cell membranes. The process of photobiomodulation in the fat cells to mimc your body's natural process of releasing stored fats content is then transported around the body to tissues where it will be "burned off".
OPTIONAL: Top up $75 for an additional treatment of Laser Lipo Shape which comes with a body wrap that promotes healthy circulation of affected tissues, allowing the body to reshape and firms the skin to help achieve the benefits of inch loss and body sculpting.
*Indicated treatment is for 1 area only (eg: arms, abdomen, flanks, love handles). Treatment may not be suitable for some conditions, consultation required.
10. Lighten, brighten and tighten with Medical IPL @ 70% off (U.P$300).
An advanced intense pulse light treatment that uses short pulses of energy with less heat to treat both epidermis and dermis layers of your skin, laying to rest concerns like lax, dull skin and acne. Brighter, more luminous skin is unveiled, while freckles, age spots and dark patches become a thing of the past.
11. Freeze Those Fats with Coolsculpting by Zeltiq @ $588 (U.P$800)
You have been exercising, but just can't seem to shed off those extra fats. Coolsculpting play aunt agony to your woes by using the revolutionary fat-freeze procedure which uses a précised controlled cooling method called Cryolipolysis to target, cool and eliminate fat cells without damage to neighbouring tissues. An extremely safe and non-invasive treatment that sees results in a 20% reduction of fat in the treated area.
OPTIONAL: Top up $100 to use the new CoolFit or CoolCore applicator, which treats hard-to-reach areas and longer fat bulges.
*Indicated treatment is for 1 area only (eg: arms, abdomen, flanks, love handles). Treatment may not be suitable for some conditions, consultation required.
12. Body Contour with 6 body wraps @ 50% off (U.P$900). PLUS enjoy 6 sessions of herbal detoxification steam bath worth $480.
Choose from any of the wraps (CelluBuster Wrap / Silhouette Wrap / Detox Wrap) that is formulated to reduce the appearance of cellulite or reshape the body or activate the lymphatic system to improve the drainage of body toxins and excess water retention.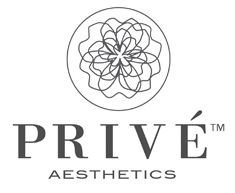 Privé Aesthetics
390 Orchard Road #03-02
Palais Renaissance
Singapore 238871
Opening Hours
Mon to Fri: 11am to 9pm
Sat: 10am to 7pm
Sun: 10am to 5pm
Tel: 6737 0755
For bookings & general enquiries:
This e-mail address is being protected from spambots. You need JavaScript enabled to view it
Website: Privé Aesthetics