We take a look at three wild beauty looks from Paris Fashion Week and how you can recreate them at home.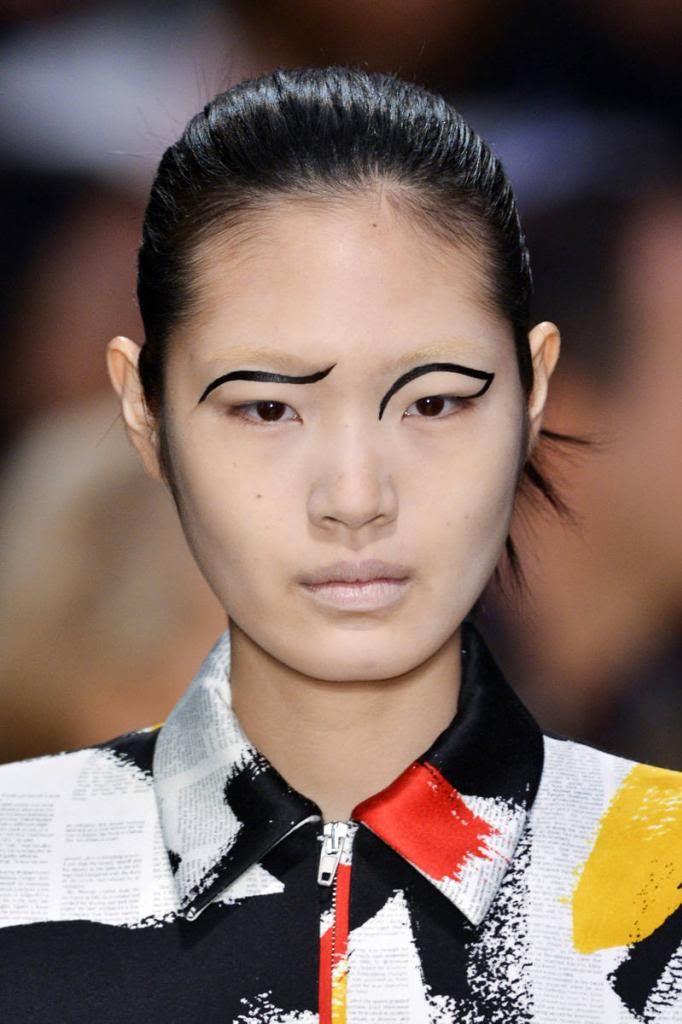 Graphic Black Lines As Seen At Céline 
At Céline the graphical lines and bright colours were replicated on the model's faces which featured flicks of pigmented eyeshadow, and dark drawn-on upside-down eyebrows. In this video, makeup artist Kristianathe shows you how to create geometric blocks and lines of facial decoration in black and white. You might not want to copy the total look, but it's a useful pointer for daring 'feature' looks. 
Rhinestones As Seen At Givenchy
Pat McGrath and her team of 40 spent over 12 hours applying rhinestones and glitter to the models' faces at Givenchy. Again, it's not a practical look, but this guide by Vegas Nay shows how you can adapt the style to one part of your face – the eyes –to add some serious party colour.
Cat Eyes As Seen At Haider Ackerman
Cat eyes as seen at Haider Ackerman At Haider Ackerman, lead makeup artist Stephane Marais created a stunning glittering cat-eye flick using heavy black acrylic paint as eyeliner and 3D glitter. In this video Charlotte Tilbury explains the technique for the same kind of feline flick, but sans sparkle. It's a wearable and fun look for a party.
Source: themalaymailonline.com