Eastsiders, rejoice. The biggest aesthetics clinic in the east, Astute Medical Aesthetic, opened its doors in Katong recently.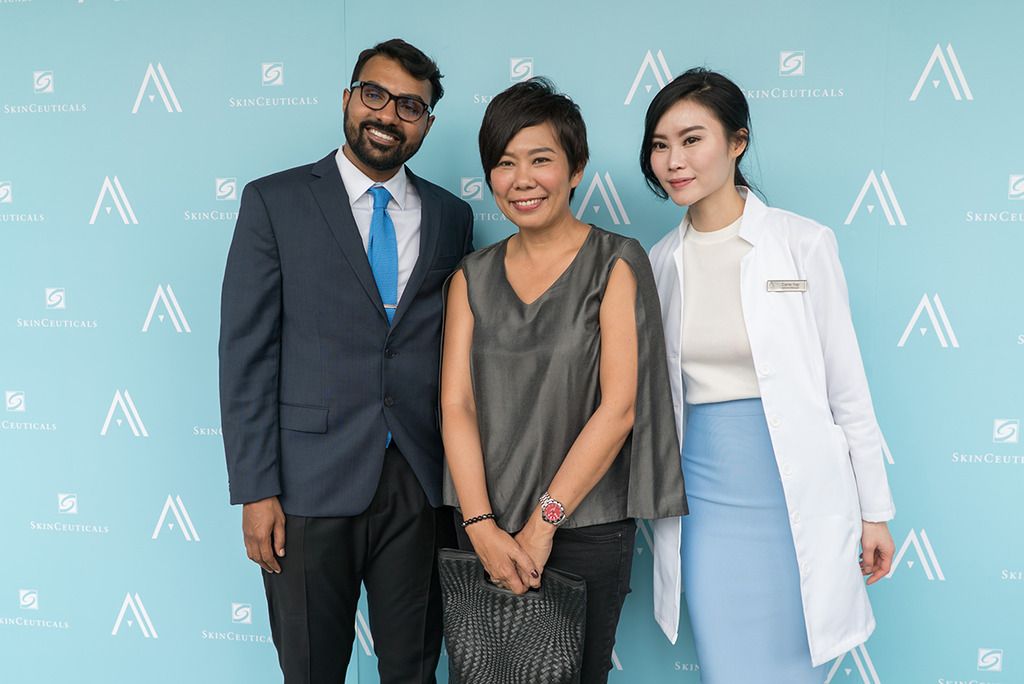 From left: Dr S Reddy, Mediacorp artiste Irene Ang, and Director of Astute Medical Aesthetics Carrie Yap.

From left: Carrie Yap Director, Letty HerWorld Beauty Writer, Herlene Chia General Manager, Xinyi MyFatPocket Editor.
Located at Tembeling Centre, a short walk from I12 Mall, Astute Medical Aesthetics is easily accessible and with their team of professionals, they provide many different types of beauty enhancing aesthetic procedures. It has a very cosy and inviting interior with a Tiffany blue colour theme to allow customers to feel at home. Mediacorp artist, Irene Ang, graced the opening event on Saturday and an exclusive workshop was conducted byDr.S Reddy to give their guests a better understanding of what different aesthetic treatments can do for us.
Dr. S Reddy gave the guests a very insightful talk about facial contouring, and how different procedures like Dysport (Botulinium Injections), fillers, threadlifts, Nefertiti Face Lift, and Ulfit can help everyone achieve the coveted V-shape facial contours.
The guests participated actively in the workshop, clearing up any doubts that they had and consulted Dr. Reddy on the possible treatments that were suitable for themselves.

Dr Reddy showing Blogger William how he can achieve a more defined jawline.
Dr Reddy also demonstrated the Ulfit treatment that focuses on skin tightening on one of the models to let the guests have a better idea of what the whole procedure is like.

Ulfit treatment demonstration.
Astute Medical Aesthetics also partnered with Skinceuticals to make sure that all their clients take a 360° approach to beauty. While aesthetic treatments are important, skincare pre and post treatments are equally important to ensure that our skin is well-taken care of.
A sharing on Skinceuticals products and the importance of skincare.
Guests were invited to a healthy canape spread that included mini burgers, salmon with brown rice, and Acai bowls, and guests had a good time chit-chatting over the delicious food.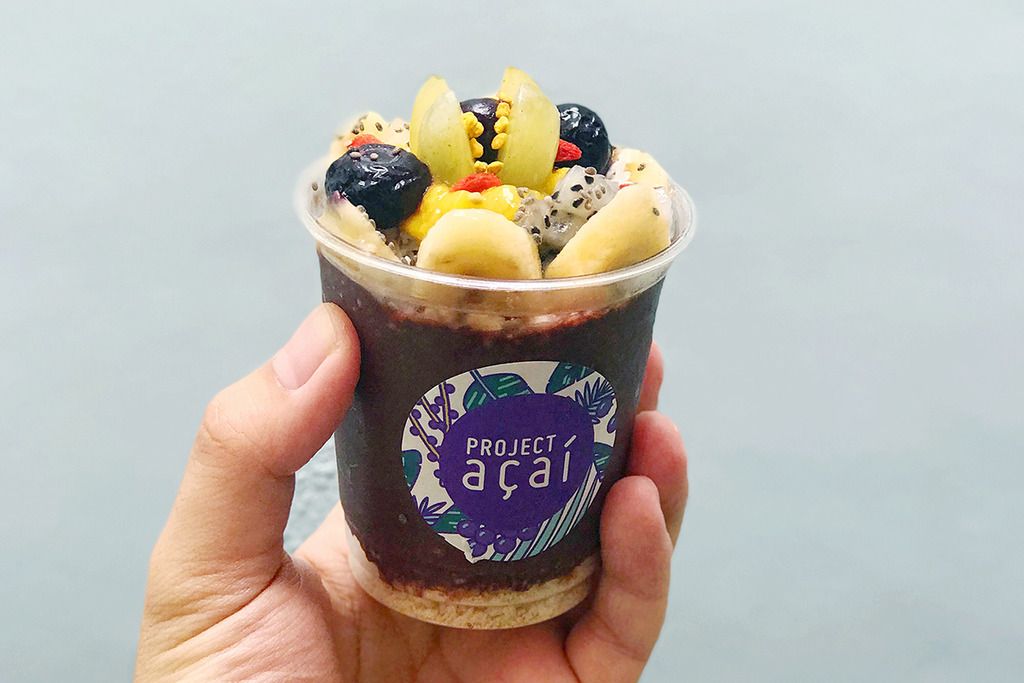 Acai bowl by Project Acai.
It was definitely an insightful event for all who were keen to know more about aesthetic facial contouring. To know more about the different treatments and to check your suitability for them, book an appointment with Astute Medical Aesthetics now.

Astute Medical Aesthetics
252 Tembeling Road
Tembeling Centre #01-08
Singapore 423731
Opening Hours
Monday to Saturday: 11:30 am – 8:30 pm
Closed on Sunday and Public Holidays
Contact:
info@astuteaesthetics.sg
+65 6581 9633
+65 6581 9733