If you're one to keep close tabs on beauty trends, then you'd probably be familiar with the beauty buzzword: collagen. In recent years, we've seen how this protein has made it into highly raved hotpots and also health supplements that promise to defy signs of ageing. One of the newest in the market is the Kinohimitsu Marine Collagen.
Designed to hydrate, brighten and firm up skin, Marine Collagen uses high quality collagen sourced from deep sea fishes in the Atlantic Ocean and contains award-winning ingredients such as Green Caviar™ (Sea Grape Extract), Formosa Ruby™ and Vitamin C. 20 of our beauty-savvy readers aged 22 to 40 years old have put it to the test for two weeks. Now let's see what they have to say.
Readers were asked to provide a numeric rating on a 5-point scale for each question, with 1 being the worst and 5 being the best.
Average Scores and Feedback:
Skin Firming: 3.6
"Skin feels slightly firmer and more lifted…"
"I can feel my skin is firmer than before."
"I feel that my skin became plumper to the touch."
"The skin felt firmer to the touch. Skin elasticity has boosted."
Skin Tightening: 2.9
"It is obvious that my pores are tighter than before."
"It looked less saggy."
"Noticeably smaller pores."
Skin Whitening: 3.2
"…my family members commented that my skin looks brighter, and there's a healthy glow."
"Do feel brighter."
"…it did somewhat add brightness and radiance to my skin."
"There is slight whitening…"
Overall Experience:
Credit: ProTherapist Academy
In terms of its effects on the skin, most readers noticed an improvement in skin hydration and brightness as well as minimised pores. They were also pleased to find that Marine Collagen has firmed up their skin. This certainly speaks of the efficacy of its core ingredients: Green Caviar™ (Sea Grape Extract) which enhances hydration, glycation-fighter Formosa Ruby™ which promotes collagen synthesis and powerful free radical-fighter Vitamin C.
One thing's for sure, most readers indicated that they were fairly surprised by the pleasant lychee flavour of Marine Collagen, which gives it an edge over other brands that taste particularly fishy.
Besides mixing with water, one reader found that adding Marine Collagen to her daily Vitamin C effervescent added an invigorating kick to her mornings. A great tip for those looking to start their day right.
Writer's Review:
When we lack the time or are simply too exhausted to shower our skin with the TLC it deserves, what we really need is something that uses a holistic approach to nourish the skin. Thus, the Kinohimitsu Marine Collagen is truly godsend for women looking to defy signs of ageing conveniently – one scoop a day is all you need.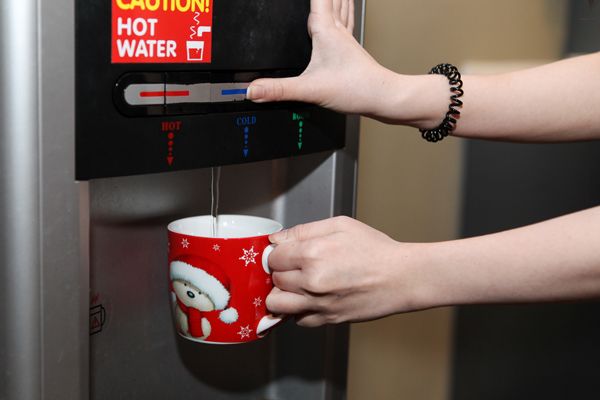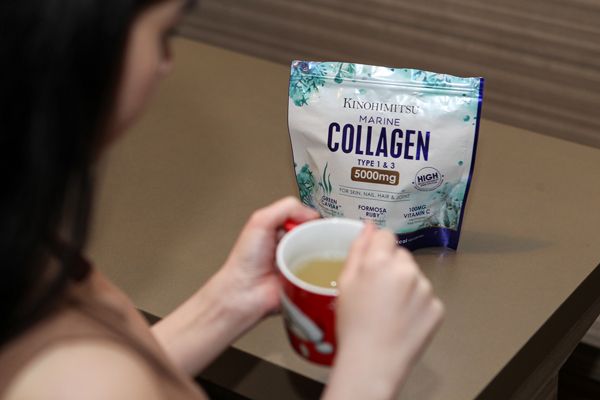 I was very pleased that the product didn't trigger my sensitive skin (yay!). In fact, it has boosted my skin's hydration for a healthier complexion – lack of moisture causes dryness and sensitivity.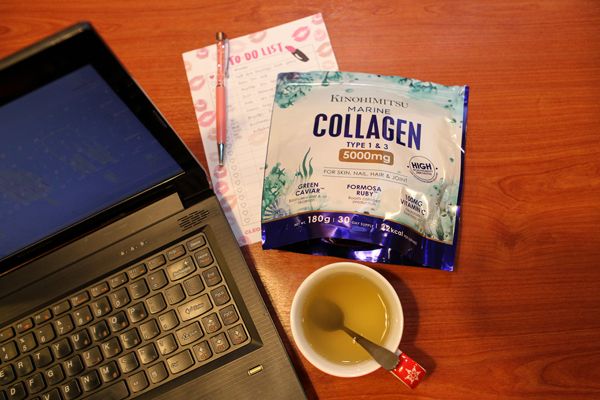 Having a glass of water before bed is a mandatory practice for me, but adding a scoop of Marine Collagen makes for a refreshing change thanks to its palatable lychee flavour. And well, night time is all about going through the motions in a relaxed, fuss-free manner, so I liked that the packaging comes with a scoop to eliminate the trouble of having to estimate how much powder to add in. Plus, it's re-sealable. Packaging well thought through!
A big thank you to our readers for sharing your reviews with us!
Find out more about Kinohimitsu Marine Collagen here.
Kinohimitsu Marine Collagen is available at all leading pharmacies, major departmental stores and online.