It's time to unveil and reveal if this REALLY works. And yes, the body takes about 3 months to completely break down and release the frozen fats as waste.
It's been a while, but it's been worth it.
Because? Not going to be shy here – I'm revealing my AFTER pictures.
Because it is very clear that CoolSculpting has shaved off some years of stubborn fats that exercise couldn't.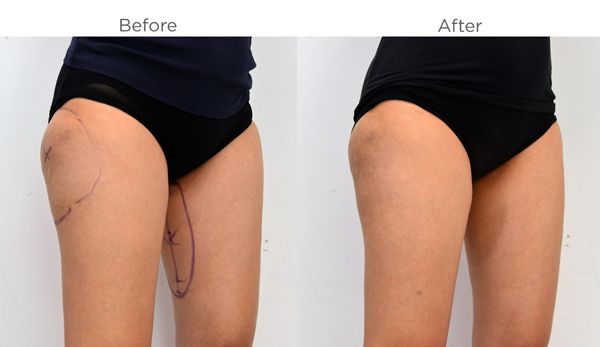 A picture to reveal the inner thigh and also the other outer thigh (I have some very obvious vein-work on my thighs and it's got nothing to do with CoolSculpting!)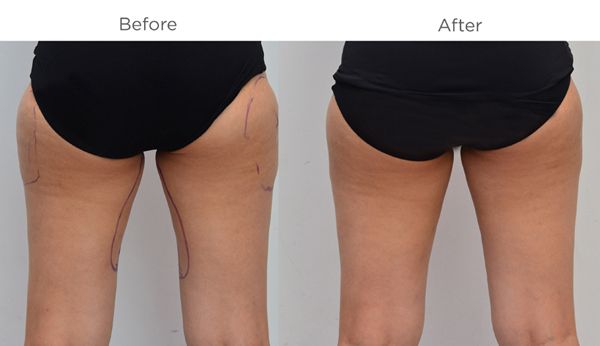 Definitely slimmer now in the thigh area. Ok, bikini, here I come.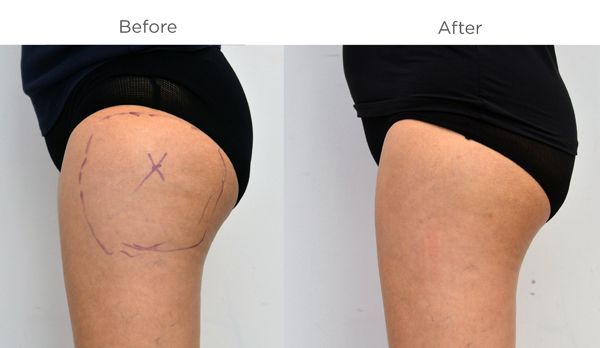 How much fats were frozen? Enough for a contour to be seen!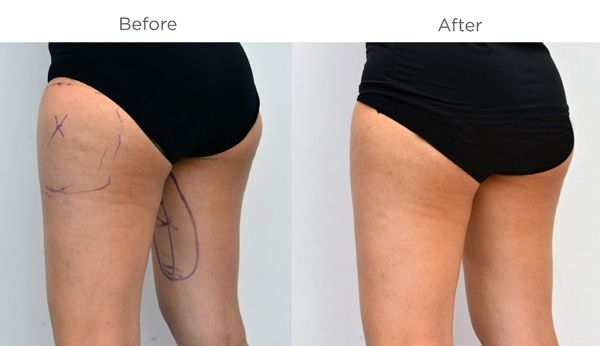 Shaved off some cellulite on my thighs, that's for sure!
Nothing in these pictures have been photoshopped, just so you know.
Getting back in shape and finding the energy to lose all these fats stuck deep inside the thigh areas have been nothing but trying for me the past decade since my first pregnancy, and this, in my time-starved world, is a great solution.
Now I wished I had done CoolSculpting on more areas at one go.
If you are interested to try out CoolSculpting at Halley Medical Aesthetics, here's where you can look for Dr Terence Tan directly for a consultation:
Address: 277 Orchard Road, #03-15 Orchard Gateway, Singapore 238858
Contact Number: (+65) 6737-8233
Email: info@halley.com.sg
Here are some quick links for you to check out the details for yourself:
Halley Medical Aesthetics Price List | Website | Blog | Facebook | Instagram | YouTube
Disclosure: All opinions here and in my earlier posts here and here, are my own. Including my deathly hate for cellulite and my silent happiness that some of these on my thighs are gone forever.
By Elizabeth
http://motherkao.com/what-happened-to-my-fats-my-coolsculpting-journey-with-halley-medical-aesthetics/