Eyes are often the first thing that people see when they look at someone, so it's perfectly normal for people to feel insecure about how their eyes look.
Credit: otokorenaimousou.hatenablog
As the area around our eyes is very thin and delicate, the eyelid is often one of the first areas to show signs of aging. Several factors can determine how susceptible your eyes are to the natural process of aging including the collagen level, elastin fibres present in your skin, thickness of the skin, and the fat, muscle and bone density around your eyes.
Eye bags are often one of the most common complaints when someone visits a medical aesthetic doctor. As eye bags often make someone look and listless, reducing the appearance of eye bags can definitely reverse the aging process by making one look younger and fresh.
Here is my take on the top 5 effective ways to erase years off your face by reducing the appearance of eye bags:
POTATOES
You may not know this but the natural juices found in potatoes contain rich antioxidants and nutrients to keep the skin smooth and bright. A substance called catecholase, which is found in potatoes, help reduce water retention under the eyes. People who swear by this natural remedy say that the coldness and the starch in the potatoes have anti-inflammatory effects which can help reduce any swelling around your eyes.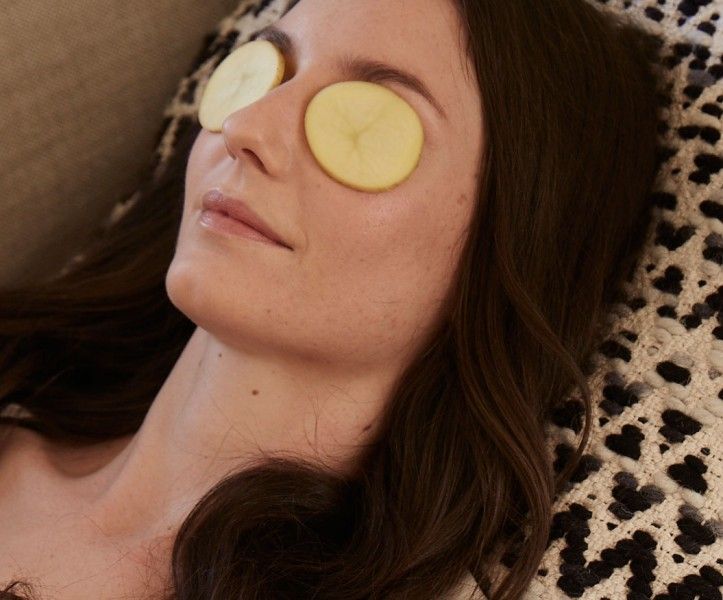 Credit: Style Arena
Give it a try and cut some slices of potatoes and put them in the fridge for an hour. Take them out and place them over clean, dry eyes and rest for 20 minutes. Repeat this daily and you will be amazed by the result in a week!
COLD METAL SPOONS
One of my favorite natural remedies! Place 2 metal spoons in the fridge overnight. When you wake up in the morning, take the spoons out from the fridge and place them over your eyes and apply gentle pressure around the lower eyelids. Place it there until the spoon has reached the same temperature as your skin.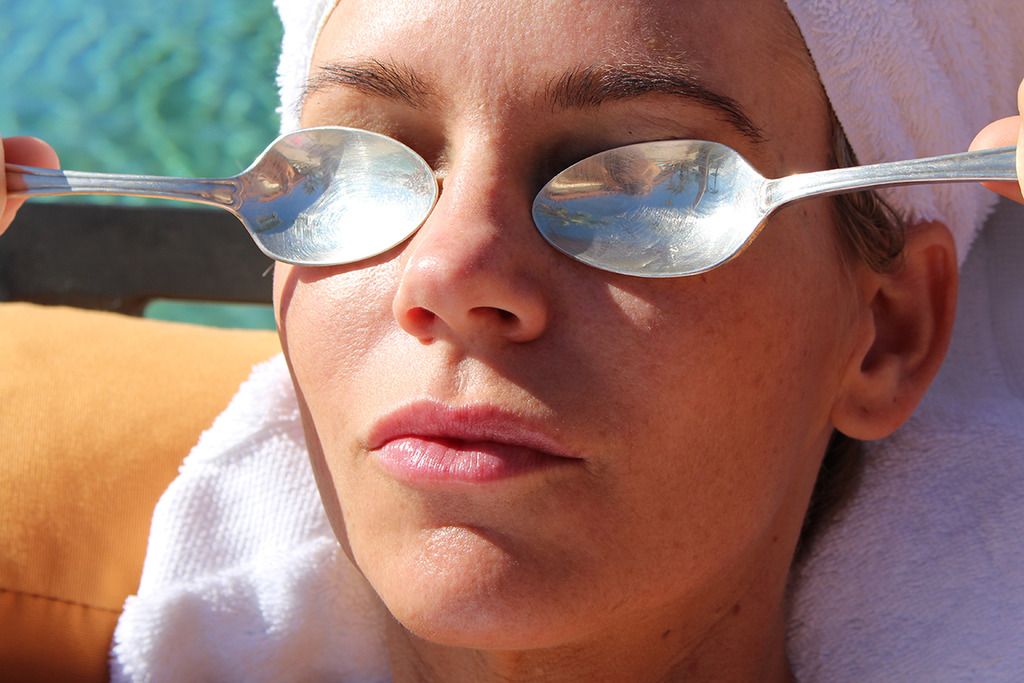 Credit: Listovative
A very cold spoon can be used to effectively reduce puffiness around the eyes temporarily. The cold temperature helps constrict blood vessels and tightens the skin around the eyes immediately.
USED TEA BAGS
This treatment works best if you choose a tea that is high in caffeine and tannins, such as black tea.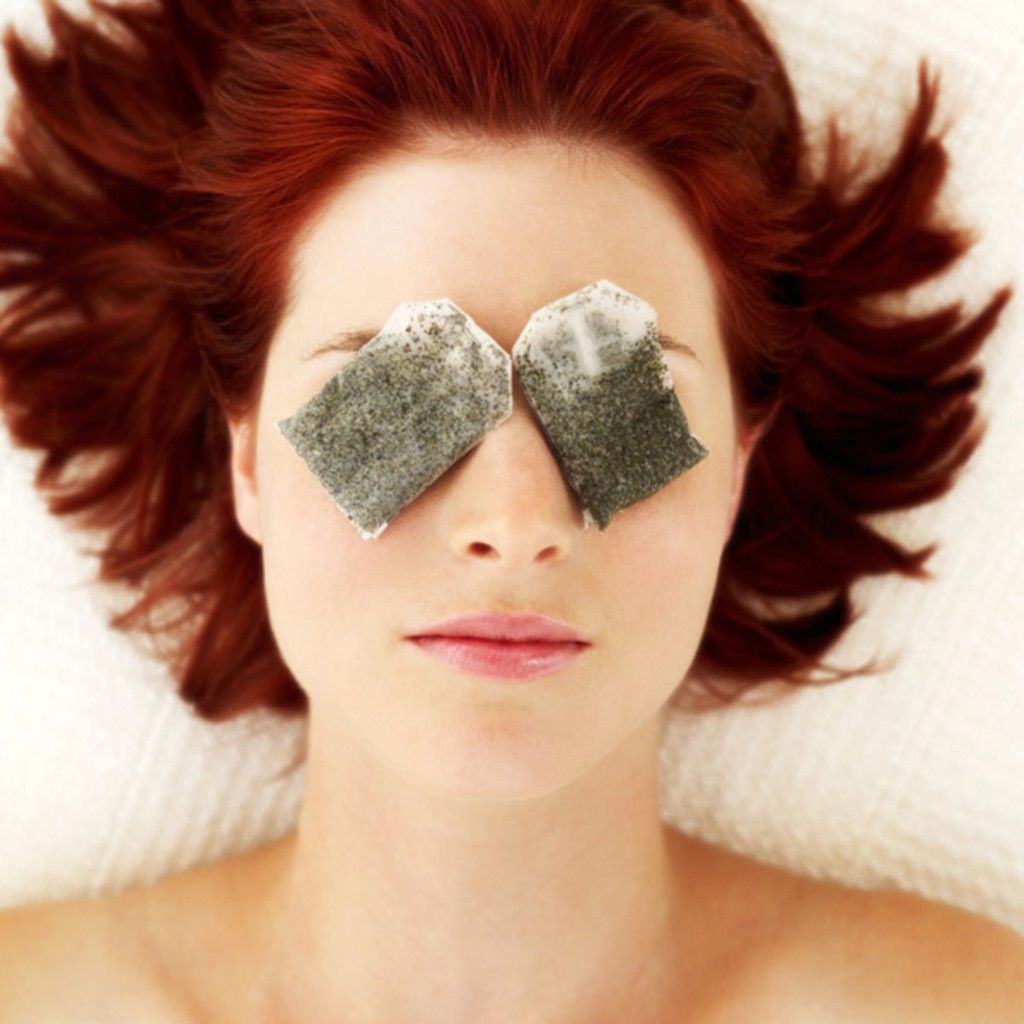 Credit: Beauty Editor
Don't throw out the used tea bags after you made yourself a cup of tea. Keep the used tea bags in a container and put them in the fridge. When you have at least 2 used tea bags, you are ready for a simple, yet effective eye rejuvenation treatment.
Remove them from the fridge and place one tea bag over each eye. Make sure the tea bags fully cover the lower eyelids. Press them down gently with your fingers and apply some pressure to ensure the tea bags have full contact with the skin. Leave it on eyes for 10 minutes and wash your eyes with cool water after that. Repeat this at least once a week and you will see that your eyes become less puffy and dark eye circles also reduce in appearance after a few sessions.
DRINK LOTS OF WATER
Many people have the misconception that if you abstain from drinking too much water, you won't get water retention. The truth is that drinking insufficient water will cause grave damage to your health and your skin.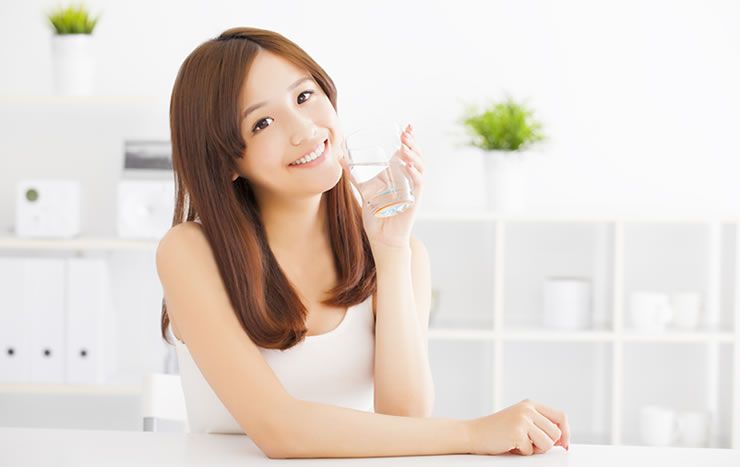 Credit: Kum Nom
It may sound counter-intuitive to drink more water when you are trying to get rid of excess water from your body. When you don't drink enough water, your body tries to retain more water in your body, making your eyes look puffy.
If you are well-hydrated, your skin will become plump and firm. Drinking at least 7 glasses of water a day will ensure your skin will tighten and restore a healthy glow to your skin. When your skin firms over time, less fine lines will be seen around the eyes and eye bags will become less visible too.
MEDICAL TREATMENT
Sometimes the eye bags are so obvious that natural remedies cannot do much to reduce the appearance.
In the past, removing eye bags would mean going under the knife. With all surgeries, there will be some downtime period and associated side effects. Now, eye bags can be reduced effectively using an advanced Korean technique to melt the excess fats in the eyes using micro-insulated needles that deliver radiofrequency waves. The fats will then be drained out naturally via your circulatory system.
Credit: The Finder
Alternatively, dermal filler treatments can also reduce the appearance of eye bags. They work by smoothing out the under eye area and reducing the appearance of dark eye circles. This makes the eye bags look smaller and less obvious than before.
Radium Medical Aesthetics
3 Temasek Boulevard #03-326
Suntec City Mall
Singapore 038983
Opening Hours
Monday to Saturday – 10.30 am to 9 pm
(Last appointment at 8 pm)
Sunday – 10.30 am to 3 pm
(Last appointment at 2 pm)
Contact
Phone: +65 6837-0507
Whatsapp: +65 8868-0356