Popping a pimple, or even extracting your blackheads, can be therapeutic, and a cathartic release. However, we all have been warned time and again not to DIY our skin extractions to risk skin inflammations. That said, are facial extractions done during facials safe and beneficial for our skin then?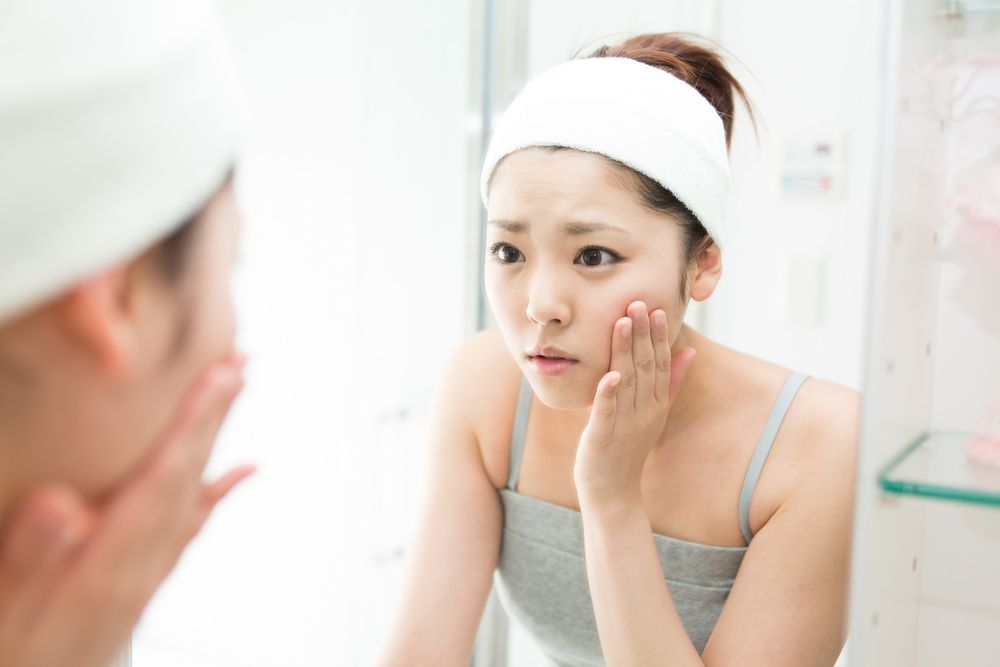 Credit: Pregnant SG
Facial extractions, when done correctly, are definitely beneficial to our skin to restore radiance and glow. A good extraction can clear closed comedones, and unclog pores from whiteheads, blackheads and other impurities to restore skin clarity. By clearing up all these clogs, all your expensive skincare products can now up their efficacy because your skin can absorb them better too.
While a good facial with a skilled therapist can let you reap all the benefits of a good facial extraction, raise your hands if you ever left a spa with a face in a red blotchy mess, completed with a hell of a skin outbreak over the next few days. A bad facial treatment or an unskilled therapist can leave your skin inflamed and create more problems on your skin. So whether facial extractions are beneficial to your skin really depends on why you go do for your treatment.
What should you look out for during a facial extraction to be sure that you are in good hands?
1. Your skin is prepped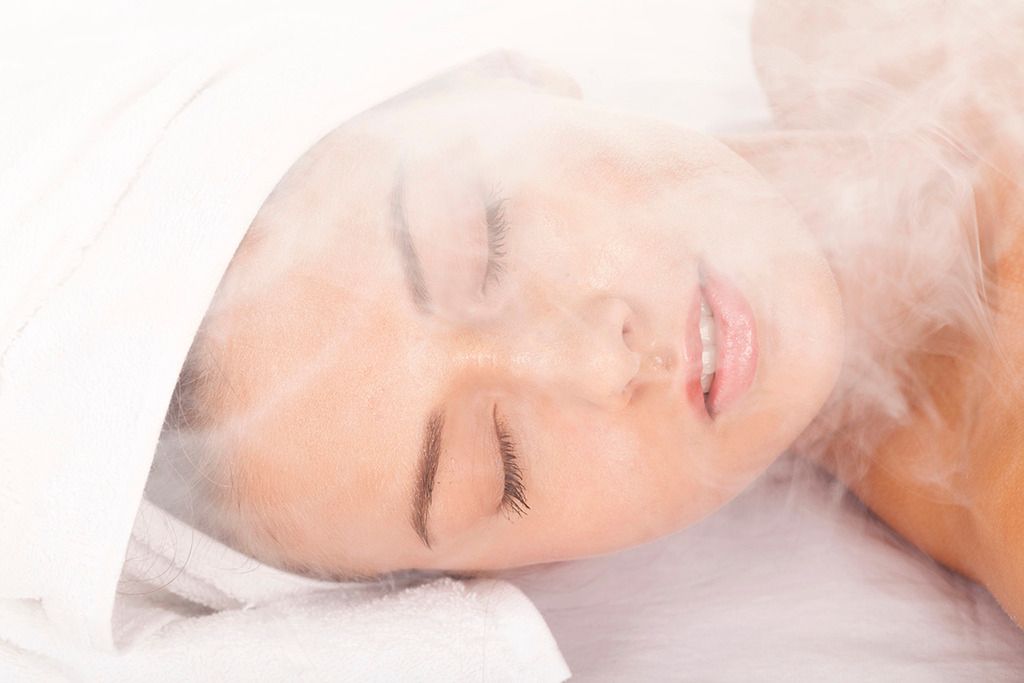 Credit: Osaka Spa
Check that your therapist preps your skin before the extraction. This usually includes a face steaming session to soften the clogs and open up pores for easier extractions.
2. The therapist knows what he/she is doing

Credit: Be Beautiful
During the extraction, the therapist should sanitize any tools that she is using, and know which are touchable and the untouchable clogs, and are clear on the extraction techniques. For a skilled therapist, every part of the extraction, from the direction to push out the clogs right down to the pressure applied on the skin is of utmost importance.
3. A soothing treatment to complete the facial
Credit: My Cozy Room Boutique Spa
Nobody decent facial spa will allow you to leave without a proper soothing treatment after the extraction process. Make sure that your facial ends with a soothing mask, or even LED light treatments to let your skin calm down after the extraction so that you leave the spa with healthy and glowing skin.
Here are some of our favourite facial salons and spas that we love:
My Cozy Room Boutique Spa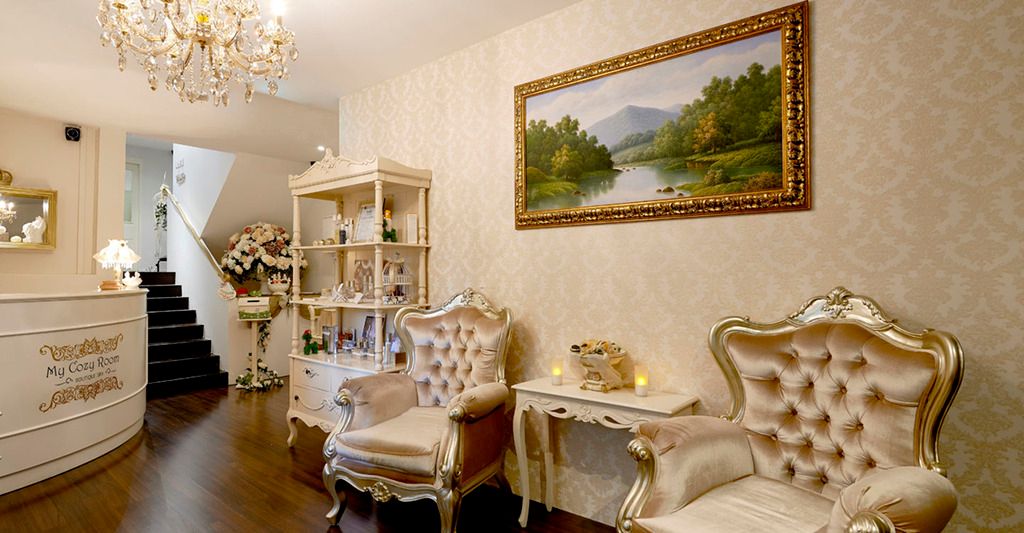 Address: 56A Cairnhill Road Singapore 229667
Tel: +65 6732 0030
Email: This e-mail address is being protected from spambots. You need JavaScript enabled to view it
Website: http://mycozyroom.com.sg
My Cozy Room is an award-winning boutique spa raved by online reviews & Google searches as having one of the best facial extraction treatments in Singapore. Located at the heart of the City and stowed in a beautiful conservation shophouse behind Orchard Road, step into the classy, Victorian-themed boutique and enjoy a luxurious treat for your face and body. Using the No. 1 internationally renowned professional skincare brand from Germany - BABOR, your skin will thank you for the effective results from your very first facial session at the spa.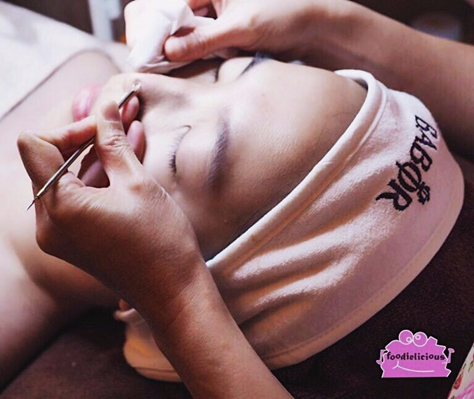 Credit: oo-foodielicious
Intensive Premium Pore Extraction Treatment
We highly recommend the 120-minute Intensive Premium Pore Extraction Treatment, which is specially customised for various skin types and specific skin conditions targeted at acne, blackheads and clogged pores. Most therapists at My Cozy Room have an average of 8 years' professional experience in skincare treatments and they have treated many customers with proven success stories.
Say goodbye to scary extraction nightmares as My Cozy Room is known for their relatively painless and thorough extraction– with immediate, long-lasting results and minimal redness too.
This promotion at 50% off (U.P $288) is only valid for first-time customers residing in Singapore. Tourists may enjoy 20% off the usual price.
FIL Skin, Body & Spa Intelligence
Address: ION Orchard, 2 Orchard Turn #03-25, Singapore 238801 (Above Orchard MRT)
Tel: +65 62210606
Website: http://www.fil.com.sg
FIL Clear Skin / Anti-Acne Scarring Regime
The FIL Clear Skin / Anti-Acne Scarring Regime helps to rebalance our sebum level. It clears our skin getting rid of blackheads and whiteheads and unclogging our pores and helps to soothes blemished skin to restore radiance.
FIL Porcelain White Regime
If you have uneven skin tone, this is the facial treatment for you. FIL Porcelain White Regime helps to correct uneven skin tone and discolouration, unclogged pores and gets rid of blackheads and whiteheads. The facial treatment seeks to help us revive a dull complexion and regain a healthy glow.
Annabelle Skin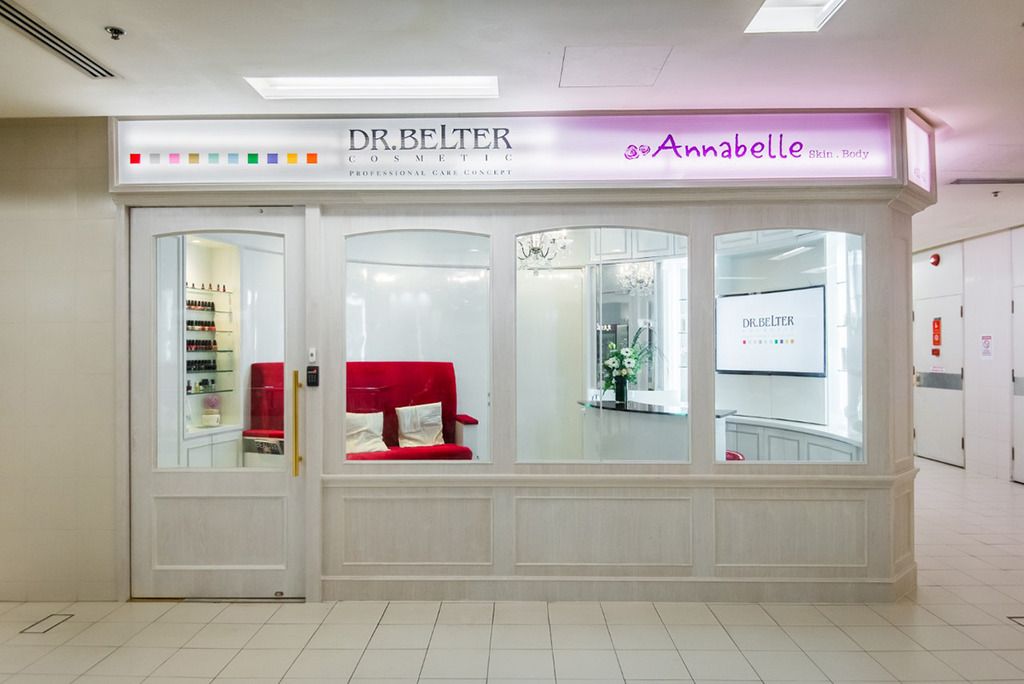 Credit: MyFatPocket Blog joannaspy
Address: 1 Coleman Street #02-42 /#02-25, The Adelphi, Singapore 179803
Tel: +65 6336 8975
SMS: +65 8228 1454
Website: https://www.annabelleskin.com
Dr. Belter Double-Effect Classic Treatment
A wide range of masks and ampoules are used in a customized way to correct skin imperfections within one facial. You may want to have a fairer skin complexion and reduce pores, or just calm sensitive skin and achieve silky smooth skin. It's always your choice with this 2-masks treatment.
Re-Youth Photolight Deluxe Therapy
A hi-tech treatment which uses patented Bio-Visage equipment from Biogenie, France, to detoxify, nourish and oxygenate your skin as well as to refine the pores. This treatment also uses Photolight 660 equipment to enhance collagen synthesis, lift the skin and prevent hyperpigmentation. A Hydrating Mask is applied for supple skin and long-lasting results