The internet is going wild over the #hiddenrainbowhair trend, and for a good reason – other than being able to finally unleash your inner unicorn, you become a walking Snapchat rainbow-puking filter, set #hairgoals for your friends and still able to be low key AF at the workplace.
Singaporean student and blogger Jaye Harkness popularised the peek-a-boo hair trend last year that took the world by storm with her beautiful array of iridescent colours that were otherwise hidden in her simple black bob, inspiring a wave of many other similar trends.
Using a similar concept to hide a unicorn behind a curtain of a neutral shade (literally), senior hair colourist Carla Rinaldi from Not Another Salon in London created a hidden rainbow hair style that looks just like Snapchat's rainbow-puking filter in real life. Within 24 hours, the Internet exploded.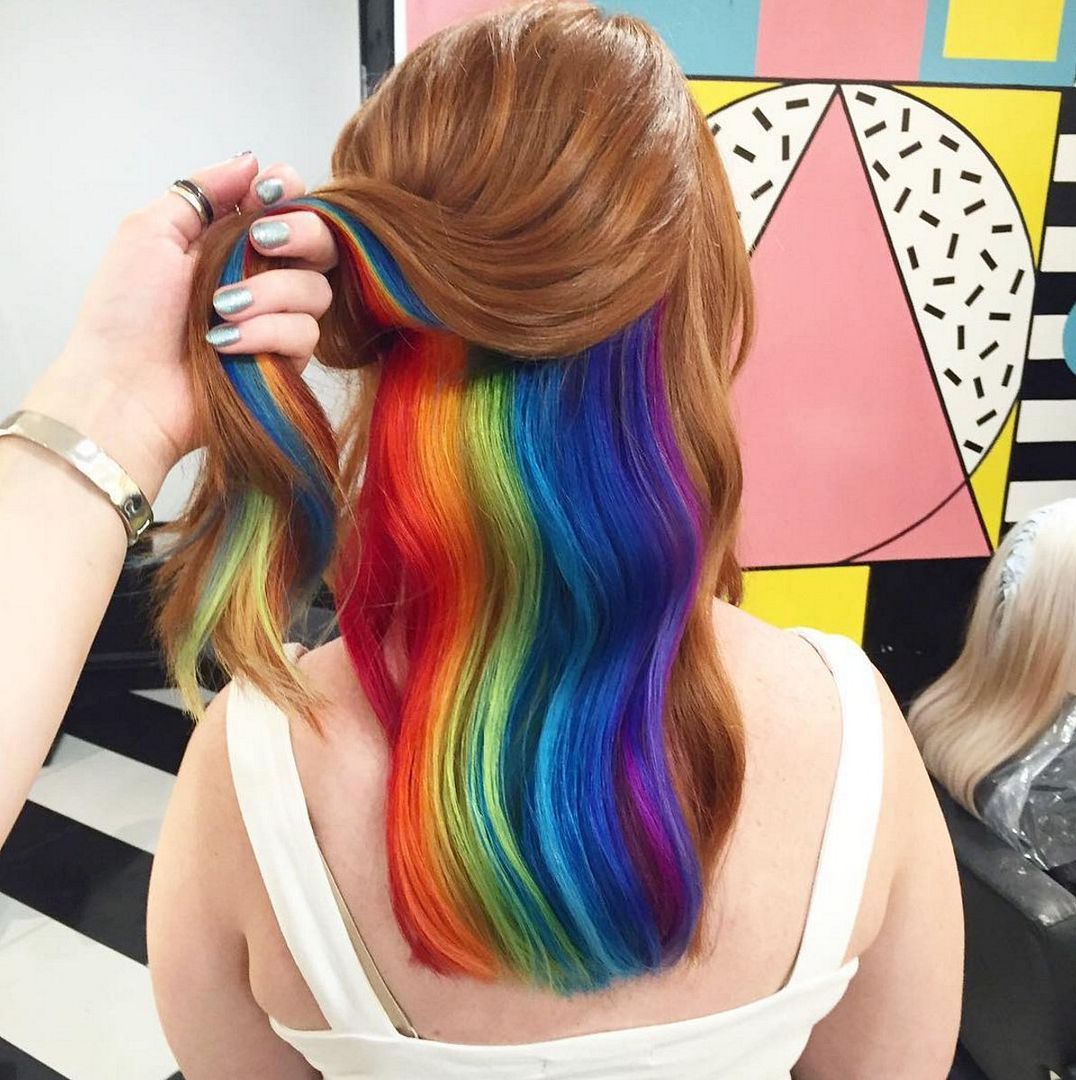 Image: Instagram @notanothersalon
Or you could go all the way with a pastel rainbow, My Little Pony-style – just like this other happy creation of Not Another Salon where it all begun.
Secret unicorns have so many ways to showcase their iridescent mane, and the best thing is, almost every hair type and style can sport a hidden rainbow, from a chic bob to wavy hair to classic, straight long tresses.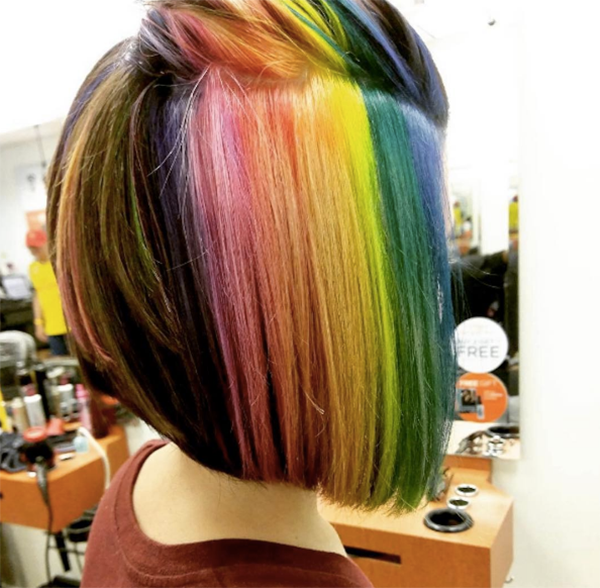 Image: Instagram @haircuttery
Image: Instagram @yolacote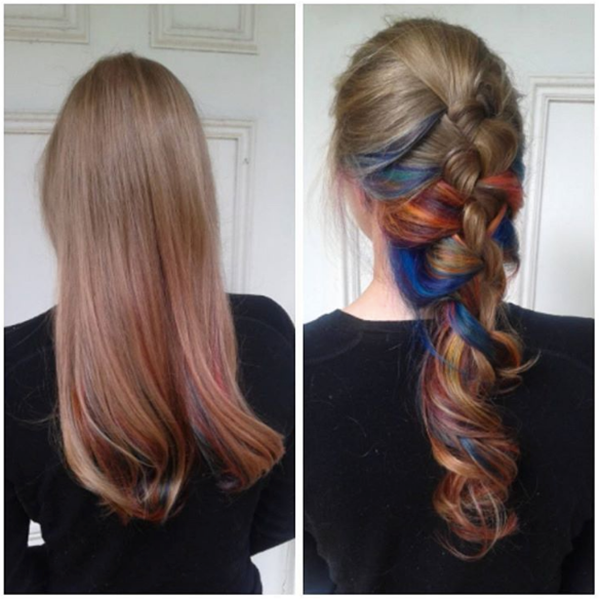 Image: Instagram @myefate
Image: Instagram @pattiperoxide
For secret unicorns, their worlds have reversed. While everybody else is letting their hair down for parties, a unicorn's hair goes uppity and that's when the party really begins.
Hours of bleaching and sitting on a saloon chair for that magic in your hair? Worth it.