What could possibly battle being in poverty, poor health or relationship issues on the chart of the most troubling issues this century? I would be inclined to think that there is no worthy contender apart from hair & scalp issues!
What could possibly be one of the most troubling issues of this century? I would be inclined to think that there is no worthy contender apart from hair & scalp issues!

Hair loss or thinning might not be lethal to our health but it sure is to one's self-esteem and level of confidence. No matter how young you are, people will tend to associate hair loss with ageing and loss of youth. It is surely an issue not to be neglected! In the past, hair problems are only reserved for males above 50 years old like your uncle or father. However, times have changed, the issue has started to hit BOTH men and women of all ages!

For myself, I work in a stressful environment with people management and meeting targets which eventually lead to late nights. Diet was also compromised as I have to seek quick fast food options and food tastings, which leads to obesity issues. I also have to put on styling products eg wax & hairspray which is detrimental to the scalp. In summary, I lead a life that has a high risk of hair loss and I am lucky that so far, I have yet to experience severe hair loss.

Nonetheless, it did prompt me to seek help to maintain my hair condition before it worsens.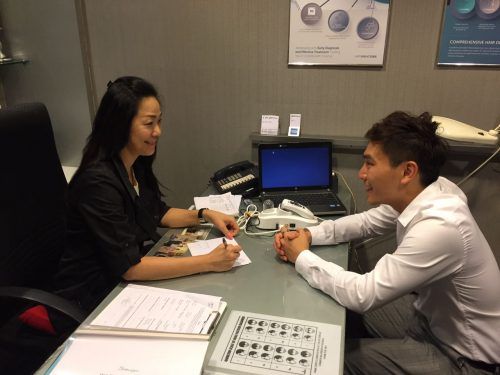 I decided to head over to Svenson for a scalp scan. Svenson provides hair and scalp solutions using the most advanced technologies. And I was assured that I was in good hands as they have over 60 years of trichological expertise and knowledge.
After a thorough scan, I realized that some areas have already started to experience slight thinning. I need to reverse the problem as soon as I can. Their Trichologist Joni Tay recommended me the Svenson Hair Filler treatment, which is said to guarantee results in 12 weeks. They also offer a money-back guarantee if you don't see results in 12 weeks!
The Hair Filler itself has undergone 13 years of intensive research and development and it contains a proprietary blend of 7-patented peptides and botanic actives. And what does this mean? You can't get the peptides elsewhere, and for it to be patented, it means it is proven to work!
In order to allow the active complex to be absorbed into the scalp thoroughly, the therapist performed a relaxing scalp cleansing session at the start of every treatment. This is to allow better penetration of Svenson Hair Filler active complex combined with a Derma Roller.
What is a Derma Roller?
It is the typical roller you see out there, except that it has tiny needles on it. The derma roller will create micro-openings on the scalp, which will help in both the healing and penetration of ingredients. I know it may sound a little painful but trust me; I will go through it again and again for a head full of hair!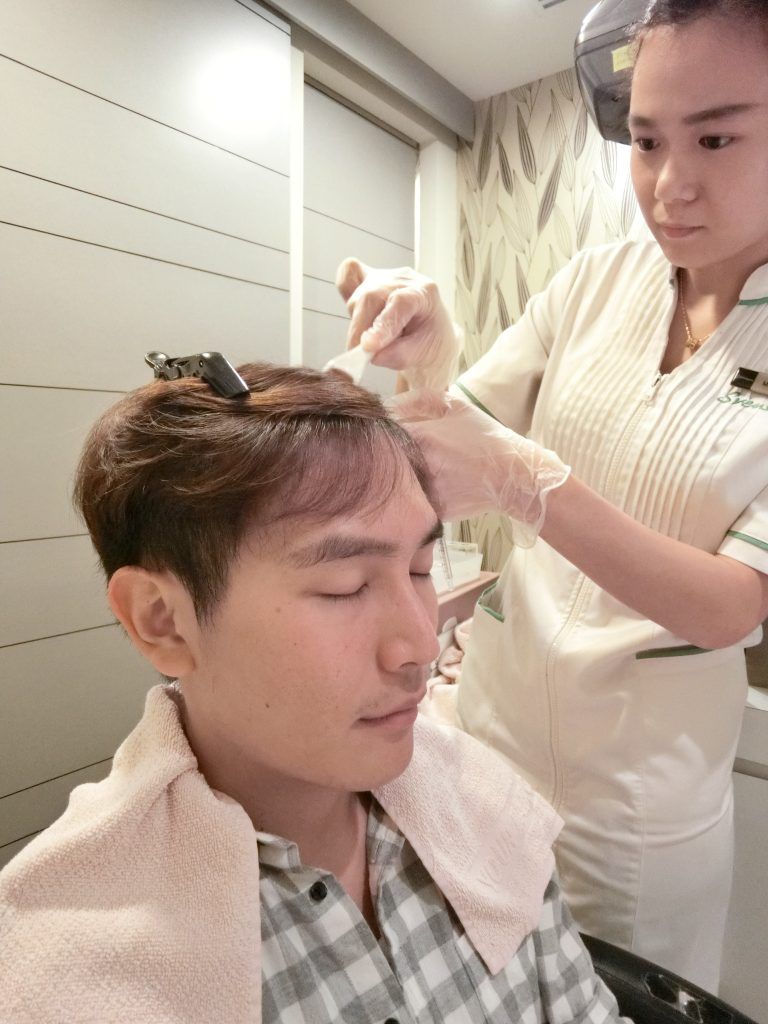 A cold iron was then applied to the areas to help soothe and calm the skin down. All treatment will end with another relaxing round of massage – the head and the neck this time.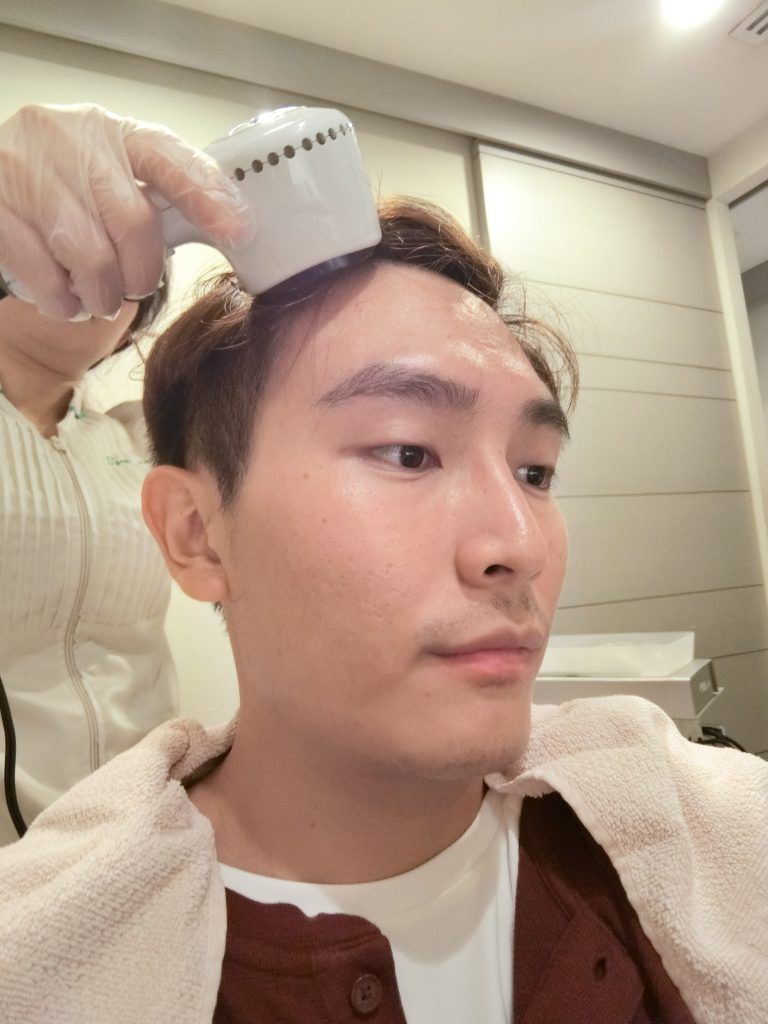 I must say that I was initially very skeptical of the treatment and I gave it a try because of the Money Back Guarantee! I did not see much results in the first few sessions until later. And I wasn't the only one who notice the difference since I see myself in the mirror every day.

I went for my monthly haircut at my salon and my hairstylist asked me if I did anything to my hair as he could see my hair strands getting thicker!

Do take a look at the before and after photos for comparison:
Before

After
It is not too hard to guess which is which right?!

I also went home with their Haffirmation Home Care set and I love the shampoo! The refreshingly clean feel after every shampoo makes me feel instantly invigorated afterwards. I also felt my hair was more volumised overall and not as flat as it was usually even after a whole day of activities.
I was able to tell that I faced lesser hair fall during this period. There was lesser hair clogged in the sink after a shower.

Thank you, Svenson, for giving me a head full of confidence! I am truly happy with the results!
If you are interested in the Hair Filler Treatment as well, you can visit them at:

Parkway Parade
80 Marine Parade Road
Parkway Parade Shopping Centre
#02-11
Singapore 449269

Jurong Point
1 Jurong West Central 2
Jurong Point Shopping Centre
JP1 #B1-59
Singapore 648886

International Building
360 Orchard Road,
#09-06/07 International Building
Singapore 238869
You can also book an appointment by calling their hotline at 1800-737-8575 to find out more about Svenson Hair Filler.