Have you ever asked your friends for help to get you those K-beauty products when they are in Korea? Have you found yourself coming back with your luggage filled with cosmetics after your Korea trip? We can definitely sense your guilt there.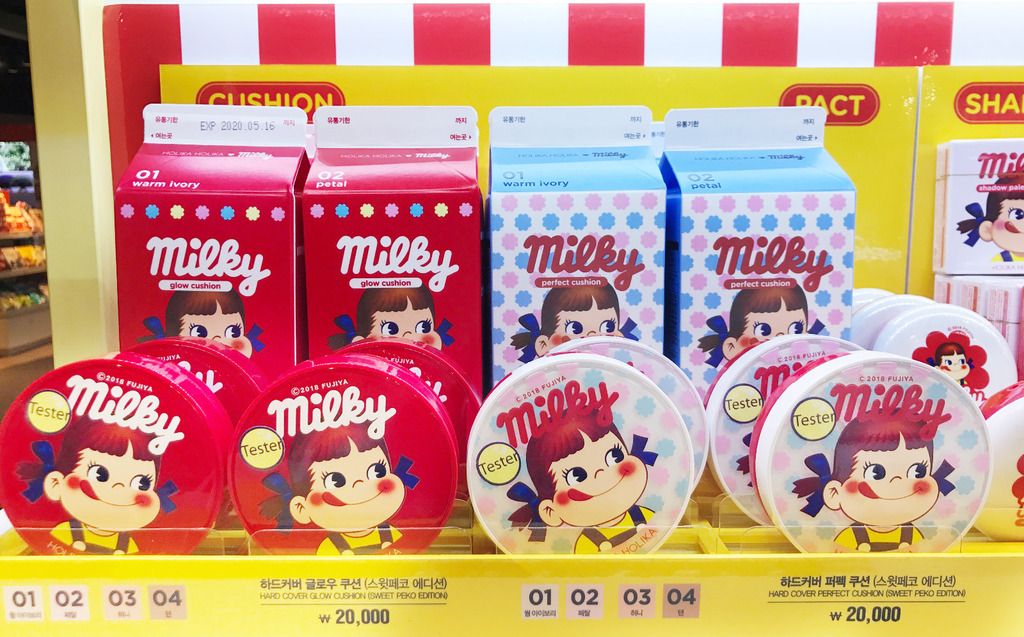 With all the skincare and cosmetics being at least 30-40% cheaper than Singapore, it is hard to not want to stock up your beauty stash when you are in Korea.
Not only are they priced cheaper, Korea also carries a lot of cute beauty products, which can't be found in the retail stores of Singapore.
Let us show you some of the cute products that were spotted during our recent trip to Korea.
First and foremost, we have 16 Brand Valkwang Pen Tint which looks like old school correction pens. They were spotted in all the Olive Young stores in MyeongDong.
Next, the adorable Milky collection from Holika Holika melted our hearts with their packaging. Each product comes nicely packed in the form of a milk carton or a candy box.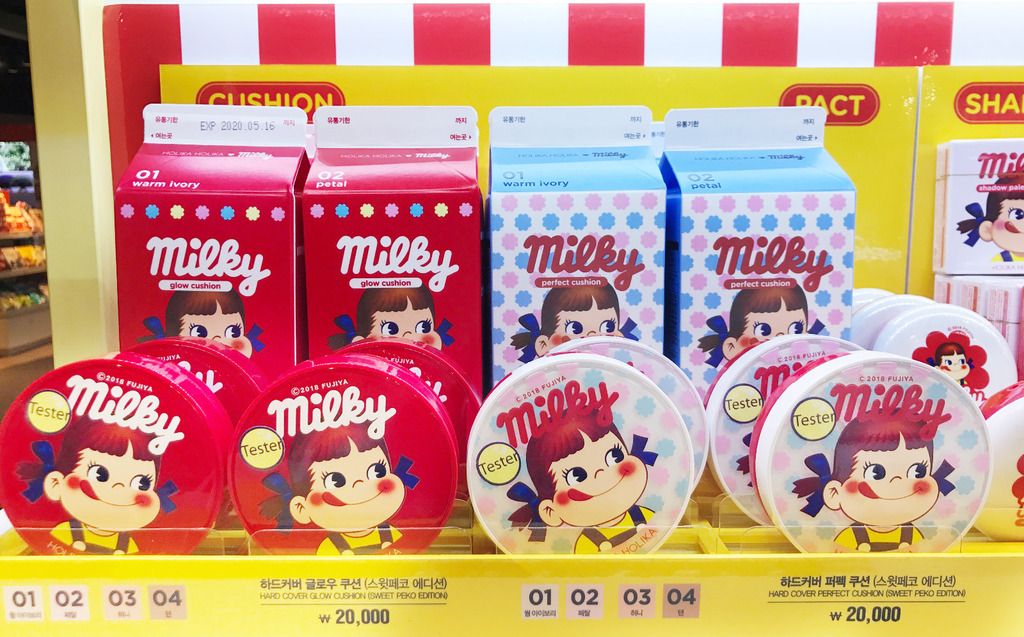 On the first look, we thought that all of them were mascara but EYECROWN has them both for your lashes and your brows. This certainly fits your budget if you are looking for a cute gift for your girlfriends.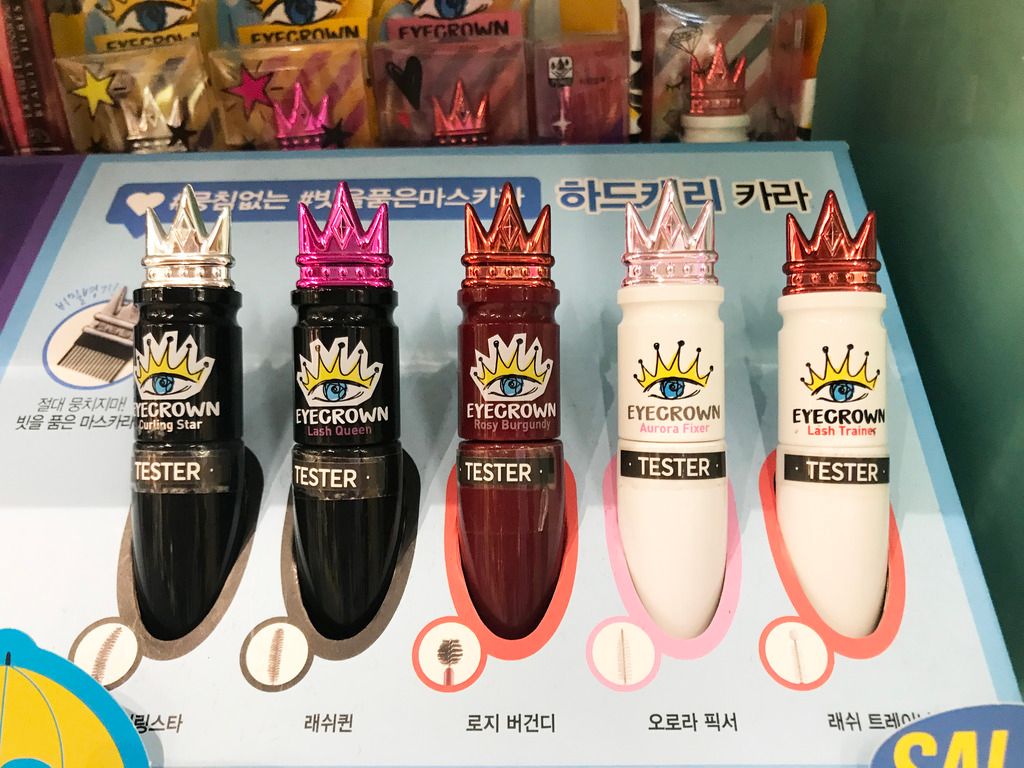 Another product that caught our attention was Dailyskin Strawberry Milk Soap, which cost less than $10 in Korea. The milk soap comes in a cute milk carton. How cute!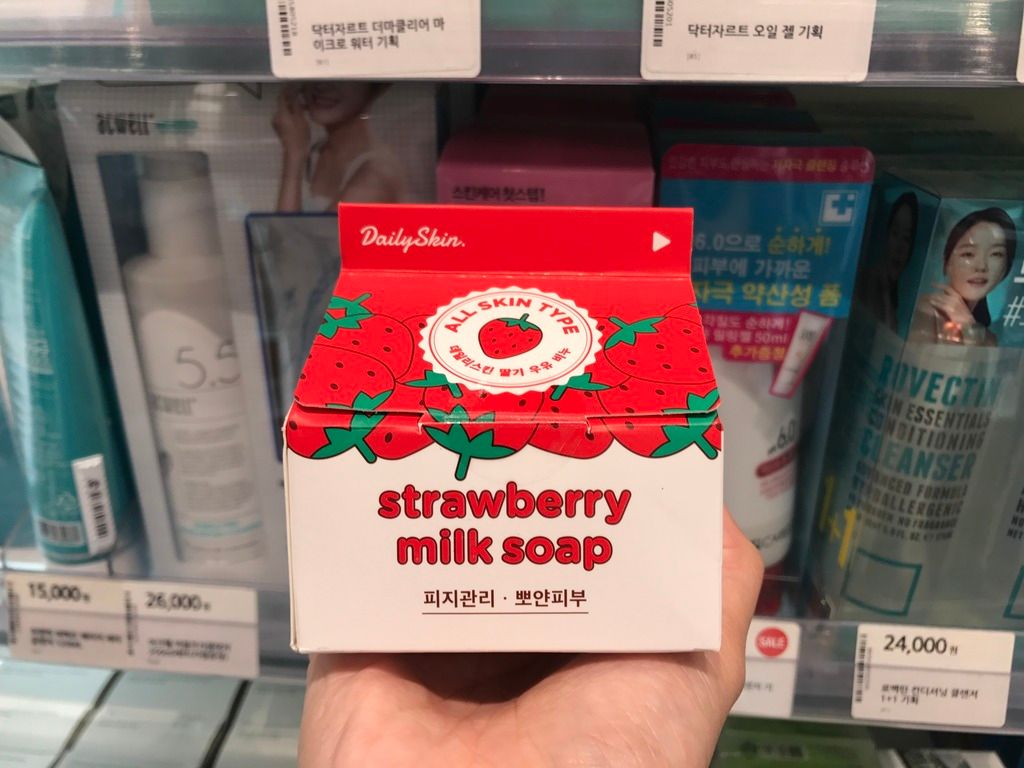 And if you think that these puddings are edible, look carefully, they feed your hair with colours. We have yet to see anything similar to this in Singapore but we certainly hope that they will reach us soon.
Just remember to keep it away from the kids as these aren't snacks! The puddings may be ammonia free but they certainly aren't safe for your tummy.
There are certainly more than just these but we hope that you find these products cute too.