Which is more important, scalp care or hair care? It is common knowledge that both scalp care and hair care come hand in hand, but if I have to pick one, I'll give priority to the former because a healthy scalp creates the environment for healthy hair to grow.
Credit: Shutterstock
Many of us are plagued with oily scalp and our hot and humid Singapore weather isn't helping the situation one bit. Nobody wants to walk around all glammed up only to have your entire image destroyed by a head of greasy hair. But what's worse than that, is the fact that an oily scalp can cause blockages in your hair follicles, which can lead to unhealthy hair growth and hair loss.
A closer look at the magnified image of my own scalp showed how the excess oil secretions cause blockages in my hair follicles. See the whitish flaky bits at the base of the hair strands? That's the oil clogs that I'm talking about. Excess sebum production from our scalp, ie. oily scalp, causes a buildup of sebum in the hair follicles, resulting in the clogs as shown in the above photo. According to the hair consultant, these clogs may stop hair from growing normally and slow hair growth, and cause hair thinning and hair loss in the long run.
Here are some of the best treatments and products available in Singapore that can help us clear up our oily scalp for healthier hair and to prevent hair loss. Read on to find out.
1. Svenson Plasma Regen Hair Therapy
Svenson's Plasma Regen Hair Therapy is suited for those who are suffering from dandruff, oily scalp, fine and weak hair, aging scalp, male or female pattern baldness, and severe hair loss. The treatment uses a device that uses both plasma and ultrasound technology to allow serum to be absorbed into the scalp, while offering a myriad of other functions that benefit hair growth such as follicular rejuvenation, eliminating bacteria, and thorough exfoliation of dead cell build-up.
Credit: Svenson
2. Topp Care Healthy Scalp Treatment
Topp Care's Healthy Scalp Treatment helps prevent hair loss and supports regenerative functions to promote hair growth. The treatment includes gentle cleansing, and it helps to eliminate bacteria and slows down sebum production. It promotes blood circulation and therefore also helps to fortify and thicken hair. The result is a refined and revitalised scalp along with stronger and healthier hair.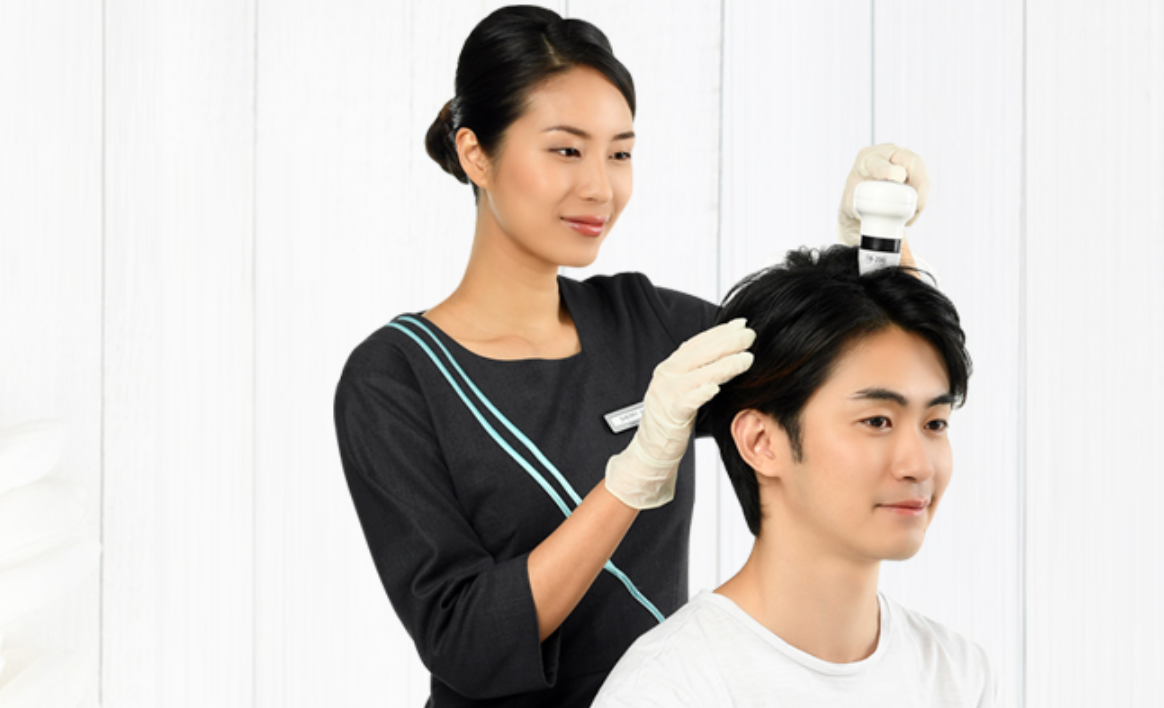 Credit: Topp Care
3. Beijing 101 Signature Meridian Scalp Treatment
The 4-step treatment begins with a scalp analysis, which is followed by a scalp detoxification mask to deep cleanse the scalp, remove toxins, and unclog our hair follicles. After a relaxing hair wash, a scalp strengthening ampoule was applied and left on for 20 minutes, and the therapist will also place a warm sea salt neck wrap on your neck for relaxation and to soothe your senses. Next, the therapist continued the treatment with a relaxing scalp massage to promote better blood circulation, and treatment ends with an Alpha Hair Beam light therapy which promises to increase hair density and encourage the absorption of nutrients.
Credit: Beijing 101
4. Shiseido Professional SUBLIMIC scalp care range, Fuente Forte
Shiseido Professional launched a salon-exclusive premium hair and scalp care brand
SUBLIMIC
.
SUBLIMIC's scalp care range, Fuente Forte
, help to address scalp issues like dry scalp, oily scalp, and dandruff problems. It promises to improve the health of the scalp for healthier hair. On top of the usual shampoo and treatment for our hair, the range comes complete with a scalp serum. Apply the serum after cleansing and drying your hair, and massage the serum into your scalp with your finger pads.
Credit: Shiseido Professional
5. PREGAINE Clear Gel Shampoo
Prescribed by doctors for hair thinning issues, PREGAINE Clear Gel Shampoo does not contain harsh detergents which may irritate the scalp. It cleans the scalp without residue, to build better scalp health for healthy hair and prevents hair loss.

Credit: Watsons
6. Aveda Pramāsana™ Purifying Scalp Cleanser and Aveda Pramāsana™ Protective Scalp Concentrate
Aveda Pramāsana™ Purifying Scalp Cleanser deep cleanses the scalp to instantly balance sebum levels, and at the same time, exfoliates and remove dirt to leave the scalp refreshed and invigorated. After drying your hair, apply the lightweight Aveda Pramāsana™ Protective Scalp Concentrate as a leave-in treatment. It penetrates the surface layers of the scalp to nourish and help preserve the scalp's natural protective barrier, while protecting the scalp from aggressors such as pollution and other free radicals.
Credit: Aveda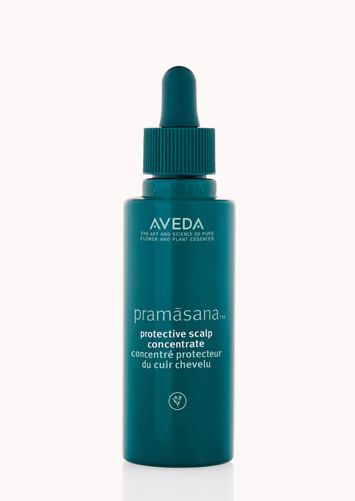 Credit: Aveda