Ultra V Lift is a popular aesthetic procedure in South Korea and has been performed by over 2000 clinics in Korea.This minimally-invasive and safe procedure has shown results by lifting lower face skin and perfectly creating V Line and high nose bridge.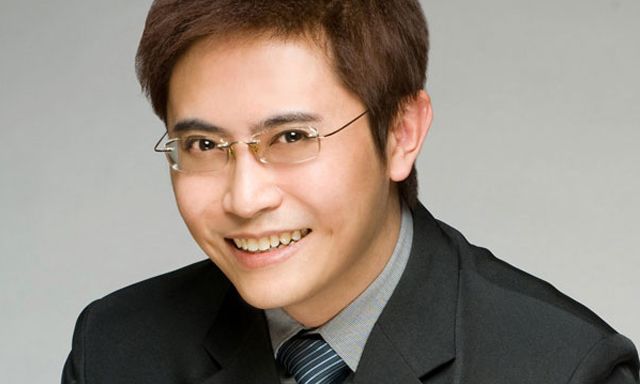 We spoke to Dr. Dylan Chau from Celevenus Wellness & Aesthetic Clinic on Ultra V Lift, the effective anti-wrinkle facelift and skin tightening procedure that has also gained much popularity in Japan and over other parts of Asia.
Please tell us more about this new facelifting technique?
Ultra V Lift is an advanced technology where fine threads called polydioxanone (PDO) that were commonly used in surgery are inserted into targeted areas under the skin to stimulate skin tissue. As a result, the skin tissues create new tissue fibroblasts and collagen, which produces a tightening effect from inside out. When sagging skin is tightened, it creates a more sculpted 'V-shape' face as well as smooth, silky skin.

Another treatment that utilizes Ultra V Lift threading is called "HIKO", a new method to heighten nose bridge without surgery.

How is the popularity of Ultra V Lift in Korea?
Ultra V Lift has been performed by over 2000 clinics in Korea, it has also gained much popularity in Japan and over other parts of Asia.

What is the difference of HIKO and nose fillers?
HIKO provides the best of both worlds that dermal fillers and silicon implants can provide, yet it gives a more 'natural' look than the other two.

HIKO gives a sharper, straighter nose bridge than fillers, it also last longer. Unlike dermal fillers, HIKO does not 'migrate' after injection.

When compare with silicon nose implants, patients will experience lesser pain, swelling and bruising, and only very minimal downtime.

What made you interested to have this service in your clinic?
Our clinic is one of the clinics that performed the most number of cases of Ultra V Lift because we believe that Ultra V Lift is the next best thing to surgical face lift. It is a great alternative for people who do not wish to go under the knife yet wants to have tighter skin and sharper facial contour.

What makes Ultra V Lift special is that it is a treatment that keeps evolving and improving over time. Our clinic has invested much in acquiring the most updated techniques and latest materials from Korea to keep us at the forefront of the threadlifting trends.
Celevenus Wellness & Aesthetic Clinic

391B Orchard Road #16-03/04 Ngee Ann City Tower B
Singapore 238874
Opening Hours
Mon to Fri: 10:30am to 7pm
Sat: 10:30am to 3pm
Closed on Sundays & Public Holidays
Tel: +65 6410 9621 / +65 6410 9622
Fax: +65 6410 9623