Many of us grew up watching Irene Ang as Rosie in Phua Chu Kang Pte Ltd and she is no doubt one of our favourite local comedians. Fast forward 10 years, and most of us now know her as the dynamic woman behind FLY Entertainment.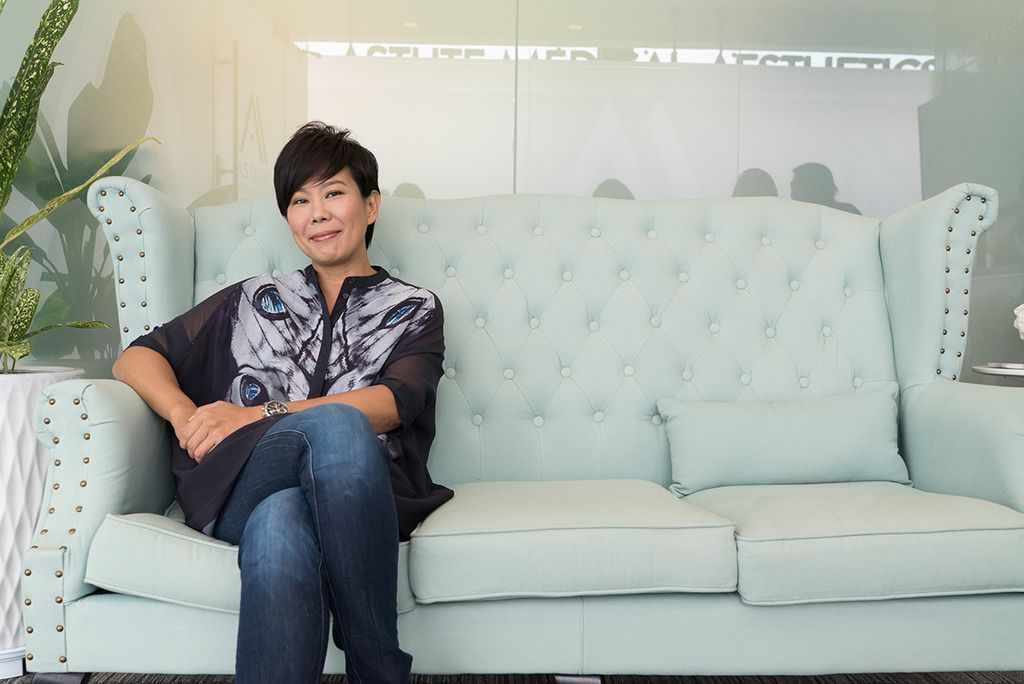 With a hectic schedule and having so much on her plate, we wonder how Irene Ang managed to keep her energy level up and be on the ball all the time. We did an interview with her to find out more about how she manages her time and upkeeps her good skin, and not letting the opportunity slip, we also got Irene to talk about her success, and shared some words of wisdom with our aspiring readers.
Irene's typical work day...
A typical day for me includes planning creative concepts and having meetings after meetings. On days when I have filming, it will then depend on the timing of the shoot, and even after half day shoots, I'll continue with my meetings and work after that. I made a "No PA" resolution for 2018 and I'm trying my very best to clear my emails by myself.
Unlike office workers with a 9 to 5 schedule, my work is a little different and I usually work for 16 to 20 hours a day. With social media getting so big and technology moving so fast, I also spend quite a lot of time researching on the latest news, since we need to be in the know of what's current in the media industry.
On staying in a tip-top condition for her hectic schedule...
With my long hours, sleep is restricted to 4 to 6 hours daily. I try to get at least 6 hours of sleep and make sure that I drink lots of water, take lots of vitamins and healthy food. I stick to a healthy lifestyle to make sure that I have the energy to survive my hectic work day!
On being in the spotlight and the pressure to look good all the time...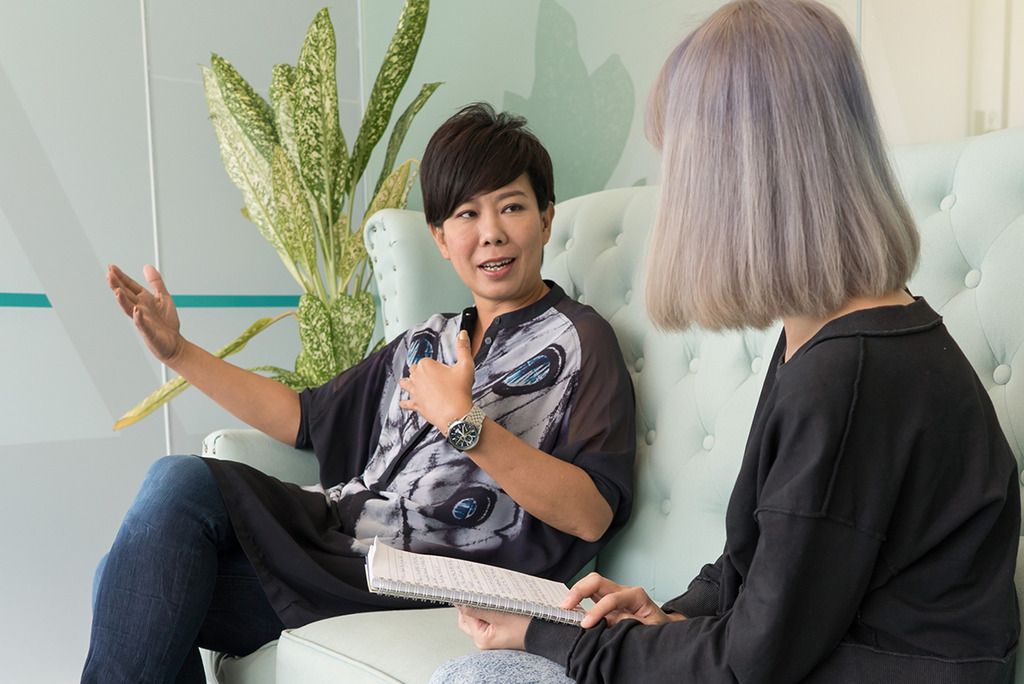 I don't really feel the pressure to look good all the time, but more like I'm pressured not to go around scaring people! I don't want my clients to see me looking so "cui" and start to wonder if they made the right decision to put their projects in my hands. Sometimes, when I look terrible, I will quickly whip out my blusher and lip gloss and prep myself a little.
I'm lucky that my skin texture is good and I do not have breakouts often, but of course, with age comes a host of other problems like sagging skin and heavy eye bags, and eye bags are definitely one of my woes. I'm also very glad that I debuted as a comedian and unlike those beautiful ladies from the "偶像派" (idols category), we don't have that immense pressure to look perfect all the time and we can let our humour, our wit and personality take over. Imagine if you are Fann Wong or Zoe Tay, you will have to step out of the house looking pristine all the time! In fact, for comedians, maybe the uglier the better?!
External beauty v.s internal beauty...
In everything we do, there must always be a balance, and as much as external beauty is important, we must also make sure that we are beautiful on the inside.
There are a lot of young women and many social media influencers who focus all their energy on looking good. They talk about what they are eating, wearing, which is the best lipstick, or how their boyfriends made them angry. I feel that as much as packaging is important, it is important to show your personality, constantly learn new things and acquire new skills.
On skincare regime and beauty treatments...
My skincare regime is pretty simple - proper makeup removal, cleansing, apply a toner, a serum, followed by a moisturiser, and that will only take me around 5 minutes. In the daytime, I'll only apply my toner, moisturiser, and my sunblock, and that will take me only about a minute.

Irene Ang, at Astute Aesthetics with Dr. S Reddy.
However, there is so much you can do just by applying skincare products, so now, I'm seeking help from Astute Aesthetics for beauty treatments too. In fact, I feel that beauty is a lifestyle, and you need to eat well and live well to look good.
One tip for eating healthier without foregoing your favourite food: choose the healthier alternative. For example, I really love to eat prawns but I will always choose steam prawns over deep-fried cereal prawns. We also need to be nice to ourselves and be happy too, so I have my once a month cheat day when I'll indulge in my Ah Heng carrot cake from Newton!
One beauty advice...
Let your skin breathe. For those of us who always put on makeup, remember to remove your makeup thoroughly and cleanse properly. Always make it a point to NOT put on any foundation and let your skin rest once in a while.
When I go for filming, I have thick makeup on and after I perspire, the makeup artist will do touch ups for me. With the perspiration mixing with layers and layers of makeup, I make sure that I clean my skin properly so that my pores won't get clogged. On days that I do not have to be in front of the camera, I usually go makeup free, at the most with some blusher and lipgloss so that I don't look so pale. I also get a tan so that I look healthy.
One advice for young Singaporeans who are aspiring to be as successful as you...
Am I successful? (laughs)
The trick is to always think that you are not successful so that you can learn more and continue to achieve more. As the saying goes, pride comes before destruction, so your downfall starts the moment you start thinking that you are already somebody. For example, many tell me that I'm an award-winning actress and I'm so successful, so what's next? I'll always say that I'm not, because I haven't gotten my dream dramatic role, I haven't been to Hollywood, I haven't gotten an Oscar or a Golden Horse. Always have something that you aspire to achieve, and that is how you can be successful because you always think that you are not good enough.
Another advice for everyone, especially young Singaporeans, is to learn to embrace failures. Get it in your mind that every one of us will confirm, chop, stamp, sign, fail many times throughout our lives and that we must learn that failures are a part of our growing process. Learn to accept failure and learn from your mistakes.
Behind every successful person is a whole team of people supporting you. Keep yourself grounded and be humble all the time.