We have soap, liquid soap, foam cleansers, powder cleansers... but a teabag cleanser? How?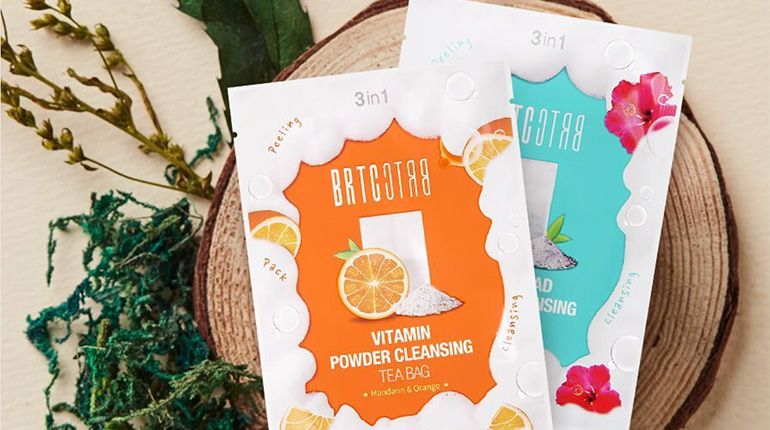 Credit: BRTC
We spotted BRTC Vitamin Powder Cleansing Tea Bag and BRTC Blackhead Powder Cleansing Tea Bag at "Made in Korea 2019" (MIK 2019) and curiosity got the better of us. What exactly is a tea bag cleanser and how does that work?
For a start, the BRTC Cleansing Tea Bags has a line that is infused with vitamins, and another that is targeted at those with blackheads. They are really cleansing powder that is packed into tea bags, which makes them a very convenient option for travel. The cleanser is mild enough for sensitive skin and at the same time, it cleanses our skin deeply, and the vitamins revitalise our skin to give them a healthy glow.
How to use:
Watch the youtube video below to see how to use it correctly.
The tea bag doubles up as an exfoliating cloth. After lathering up and massaging the foam over your skin, use the tea bag to clean your skin. Go gentle on the exfoliation though. You don't want to over-exfoliate and irritate your skin.
BRTC Powder Cleansing Tea Bag and their range of skincare products are available in Olive Young in Korea.