This August, discover "Your One-Stop Beauty Destination" with exciting activities and an exclusive pop-up for an entrancing city night.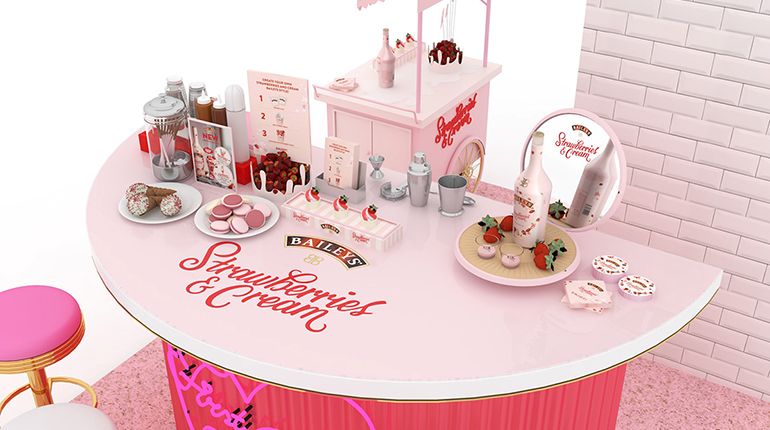 Beauty fanatics, make a trip down to T Galleria by DFS before the month ends as it will be transformed into a whimsical wonderland of beauty treats, featuring exclusive products and exciting experiences from more than 40 leading brands.
This year's edition of First Class Beauty, themed "Your One-Stop Beauty Destination" offers an expertly curated and unparalleled selection of brands offering an assortment of make-up, skincare and fragrance products. First Class Beauty 2019 in Singapore will feature beauty must-haves for a sophisticated look on a City Night on the streets of Singapore. The City Night style is glamourous and bold, showcasing lipsticks, eye treatments and iconic fragrances perfect for a night out in the city.
These exceptional products will be brought to life in the store with an exciting mix of innovative and invigorating experiences. From August 1 to 31, the store will carry a series of playful and engaging activations to highlight andenhance the enjoyment of discovery and surprise in every customer's experience.
Experience First Class Beauty at DFS this summer. Visit T Galleria by DFS, Singapore at 25 Scotts Road this August from 11 am to 9 pm daily to shop and enjoy exclusive offers, photo opportunities and more.
LIPBAR WITH MEITU
Following the success of last year's involvement, DFS x Meitu's lipstick bar boasts the latest in AR make-up application by combining technology with a sense of fun. Last year over 54,338 pictures were taken utilizing China's No.1 selfie-application creator. Meitu will co-host 26 lip-focused bars across DFS' network of stores, offering selfie queens all over the world a chance to try on different shades of 100+ lipsticks and 10 sunglasses available at DFS, instantly and virtually, using a magic Meitu Beauty Mirror.
The Meitu mirror will create pre-determined City Night looks highlighting over 100 lipsticks, eye shadows, blush and sunglasses among Xiaohongshu recommendations to make a beautiful look a reality for every consumer.
CLINIQUE – TRAVEL HAPPY POP-UP
Exclusively dedicated to First Class Beauty, T Galleria by DFS, Singapore is proud to present the exclusive Clinique Pop-Up that will be available in store. Beat jetlagged skin from a long-haul flight at the Travel Happystation. Supercharge your skin with Clinique's refreshing Moisture SurgeHydrator, special offers and more.
BAILEY'S TREAT BAR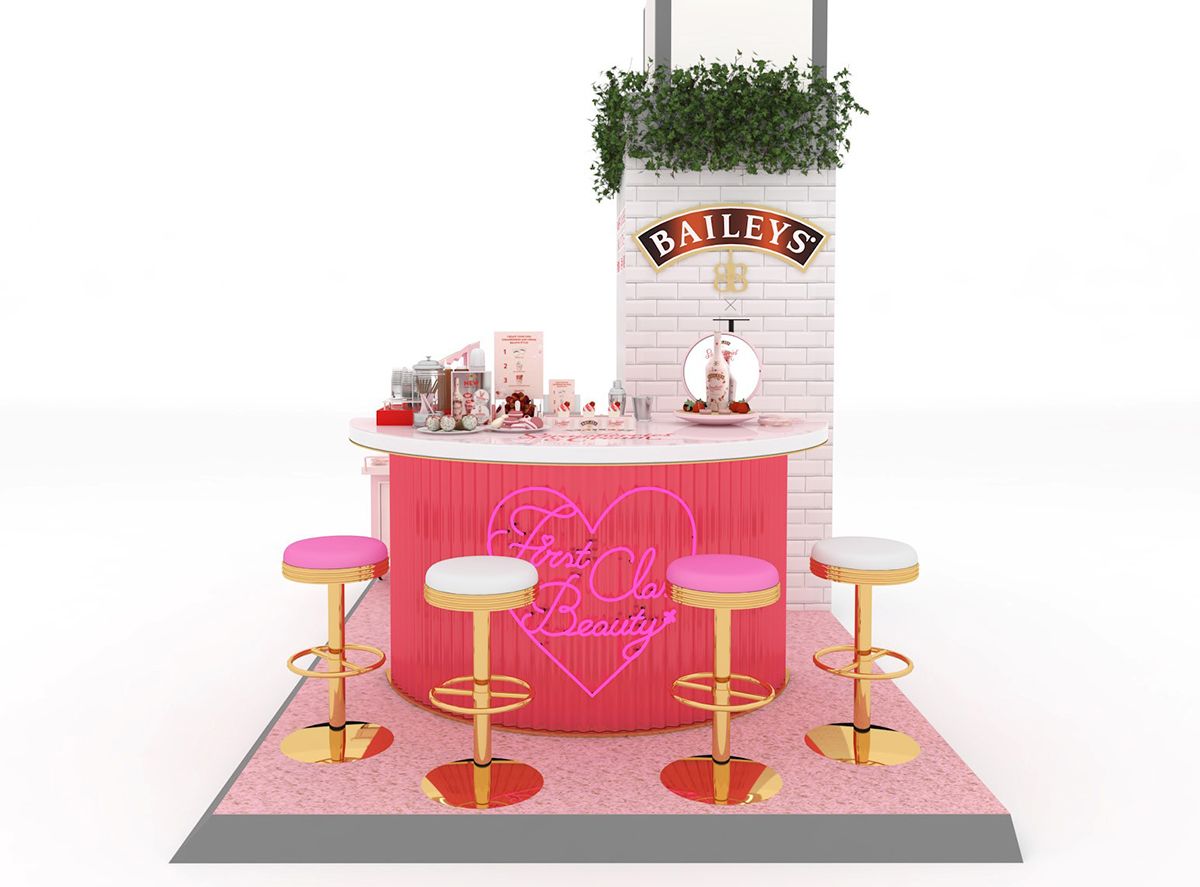 While in the mood to treat yourself, don't miss the chance to do so literally! The world's No. 1 liqueur brand has its very own Treat Bar so you can Pamper Yourself, Bailey's Style with the limited-edition Strawberries & Cream liqueur, only at First Class Beauty.
Visit the bar to create your very own treat! Choose from Bailey's OriginalIrish Cream or the new Strawberries & Cream for your base, glam it up with some chocolate sprinkles or mini marshmallows and finish up the look with some fresh strawberries or wafer sticks!
Available on Sundays to Thursdays, from 1 pm to 4 pm and Fridays and Saturdays from 1 pm to 6 pm.
THE GIFT CATCHER
Spend S$800 (including a Beauty item) to play our claw machine and win prizes worth up to SG $85!*
TREATED IN PINK
Shop across two categories and spot our pink chefs to redeem a First Class Beauty exclusive treat. Available 1 PM to 5 PM daily.*
LIP PORTRAIT
Bring home a lip portrait with any beauty colour purchase. Available 1 PM to 5 PM on Fridays and Saturdays.*
CRAFT A SCENT
Handcraft your own personal scent sachet upon any fragrance purchase.*
SNAP & SHARE
Enjoy a makeover, snap and share your photo at Level 1 photobooth to redeem a Beauty sample. #FirstClassBeauty #TGalleriaSG
*Terms and Conditions apply. Check in-store for more details.