You first learned about skincare and makeup from your mom. And the naughtier ones amongst us might have ruined one or two of mom's lipsticks while playing with her makeup when we were kids.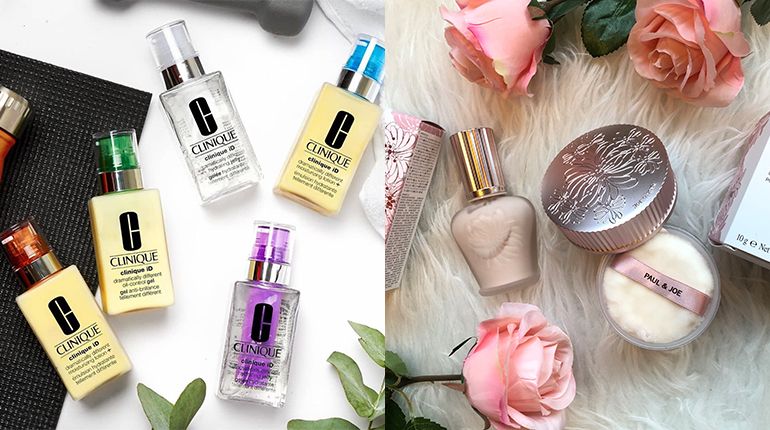 Mommy may not be as updated with the latest beauty products and beauty trends as we are now, and it is now our turn to get her the best and latest products to pamper her skin.
Since Mother's Day is just around the corner, scroll down and discover some of the beauty gifts that you can get for your mum.
Clinique Limited Edition Print Clinique iD: Dramatically Different™ Hydrating Jelly & Active Cartridge Concentrate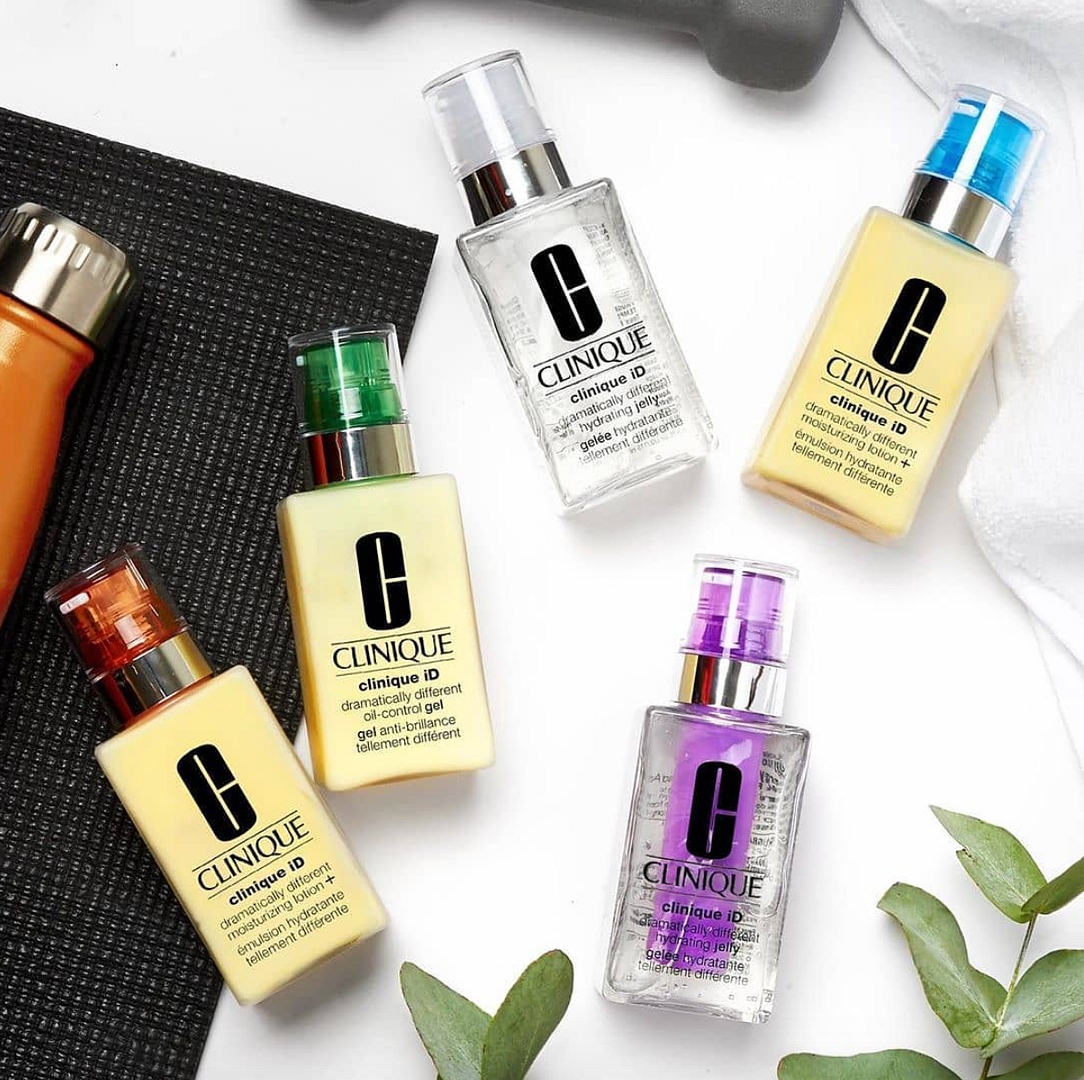 Credit: Clinique
A first-of-its-kind customisable moisturiser that hydrates and treats your main skin concern. Sounds great, but how does it work?
First, choose one of the three hydrating bases, the Hydrating Jelly, the Moisturizing Lotion, or the Oil Control Gel, whichever that is better for your skin type. Next, pick an active concentrate, each formulated to address one skin concern — irritation, pores & uneven texture, uneven skin tone, fatigue, lines & wrinkles. And ta-da, you got your customised moisturiser that doubles up to tackle your skin concern!
The Custom-Blend Chemistry Technology™ isolates the concentrated actives in the cartridge from the base, delivering optimised results with every pump by freshly combining the precise dose of concentrated actives and base.
Available at all Clinique counters, Sephora, and Lazada.
THEFACESHOP YEHWADAM Hwansaenggo Ultimate Rejuvenating Series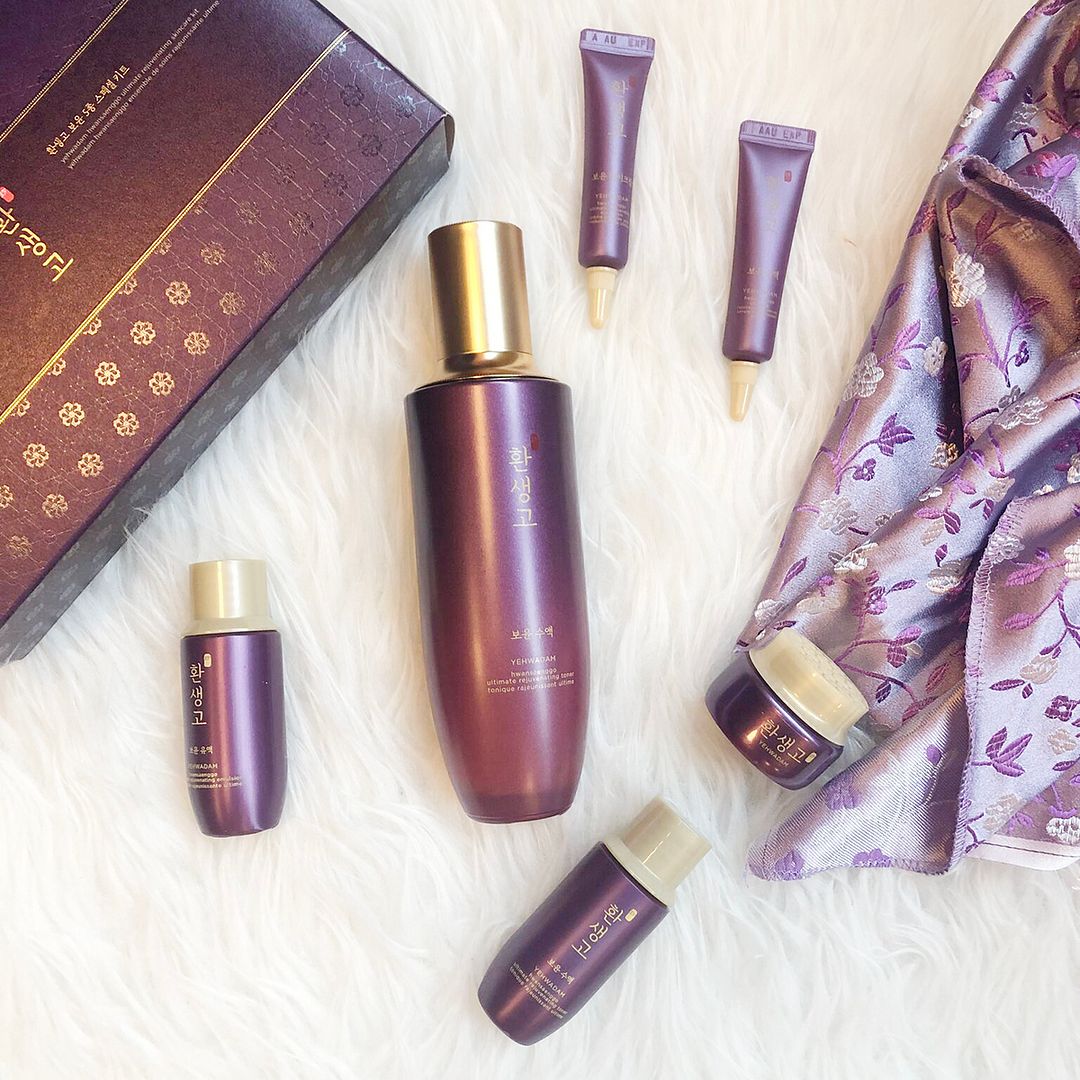 YEHWADAM Hwansaenggo Ultimate Rejuvenating Toner
THEFACESHOP launched the YEHWADAM Hwansaenggo Ultimate Rejuvenating Series that promise to restore the balance and vitality of the skin to reveal natural radiance, resilience and help us achieve a brighter complexion.
The YEHWADAM Hwansaenggo Ultimate Rejuvenating Series includes toner ($65), serum ($116), emulsion ($65), eye cream ($127) and face cream ($116) and all products uses a secret formula which consists of 12 pristine traditional herbs to help drive interaction between the natural ingredients to bring optimal efficacy to the skin. This renewed traditional herbal formula also supplements vital fluid to the skin to restore balance and youthfulness.
The series also contain a highly-concentrated complex of vitalizing ingredients that deliver deep nourishment to the innermost layer of the skin. The main ingredients added to this complex are White Truffles and Deer Antlers that help boost the skin's energy metabolism and vitality.
Available at all THEFACESHOP and THEFACESHOP-Nature Collection stores island-wide.
Bobbi Brown X Yoon Hyup Cushion Case
If your mom is an avid traveller, get her these limited edition Bobbi Brown cushion cases that are inspired by the beautiful New York City!
Bobbi Brown Cosmetics collaborated with York-based Korean designer Yoon Hyup, to launch 3 limited edition urban-themed air-cushion cases. And since you are getting her a pretty case, fill it up with a Bobbi Brown Skin Long Wear Weightless Cushion Compact to complete the gift.
Paul & Joe
Help mommy achieve the flawless complexion she always desired with Paul & Joe Beaute's latest launches, the Illuminating Foundation Primer ($68) and Illuminating Loose Powder ($68).
Paul & Joe Beaute Illuminating Foundation Primer contains lavender pearl, which brightens the yellow-tinged skin of Asian women. The light-controlling effect of the special lavender pearl removes dullness to make the face look more translucent and sculptured, while silver pearl and red pearl help the primer better blend into the skin tone. Skin-moisturizing orange flower water, three types of hydrating, penetrative hyaluronic acids and two types of collagen hydrates the skin to keep it smooth and supple.
Similarly, Paul & Joe Illuminating Loose Powder also contains lavender pearls for the same effect, with the silver pearl providing a nice glow and sheen as the last step to set your makeup. It feels smooth and adheres firmly to the skin without sliding off.
Available at Paul & Joe Pop-up store, located at Isetan Scotts Level 1 and opens till end September 2019.
Purchase any of the new product and receive a Paul & Joe Illuminating Foundation Primer 10ml. While stocks last.
La Mer best-selling favourites
Mommies deserve the best, like La Mer best-selling favourites — Crème de la Mer, The Treatment Lotion and The Eye Concentrate.
Crème De La Mer is a luxuriously rich cream that provides deep lasting moisture, helps to heal dryness, and repairs skin's essential barrier. Skin feels firmer, soft-to-the-touch, supple and smooth after application. It improves the appearance of fine lines, redness, and skin irritation and is ideal for dry or sensitive skin.
Many said that we can totally skip toner but we beg to differ. The new La Mer Treatment Lotion preps the skin for the other skincare products that follow, and is an essential step in our skincare.
La Mer The Eye Concentrate is powered by iron-rich minerals and it significantly reduces the appearance of dark circles, lines and wrinkles. Three concentrated forms of Miracle Broth™ helps to condition, smooth and hydrate the delicate eye area.
Available at La Mer counters and Tangs.com.
Minon Amino Moist Whitening Milk Mask
Following the success of MINON Amino Moist Essential Mask, the Japanese beauty brand launched its new Minon Amino Moist Whitening Milk Mask for those who are looking to brighten their skin, improve the appearance of their spots and freckles, while keeping their skin deeply hydrated.
MINON Amino Moist Whitening Milk Mask uses an anti-inflammatory ingredient (Dipotassium glycyrrhizinate) to moisturise the skin, support its barrier function, and prevents roughness on the skin. At the same time, its whitening ingredient (Ascorbic acid 2-glucoside) helps to reduce melanin and keep our skin away from those pesky pigmentations.
Priced at $21.90 for a box of four, MINON Amino Moist Whitening Milk Mask is available now at Watsons, Don Don Donki, Welcia-BHG, Tokyu Hands, Venus, MEDI-YA Supermarket, Nishino, Metro, Robinsons and BHG.