From special edition best-sellers to beauty collaborations with K-pop bands, here are some of the beauty products that caught our eyes this month.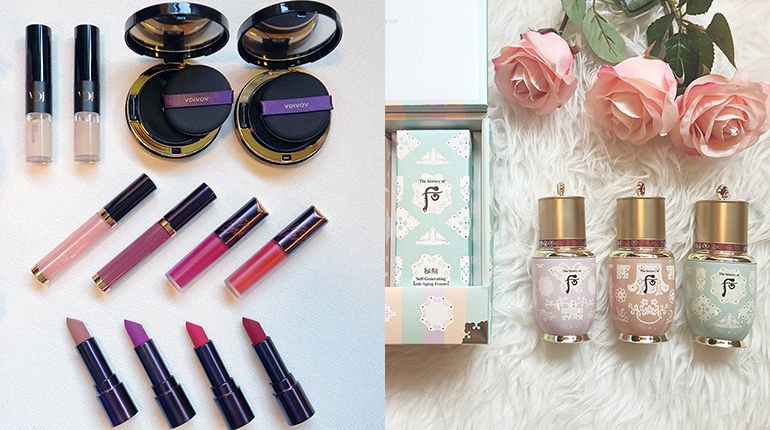 1. The history of Whoo Bichup Royal Triple Special Set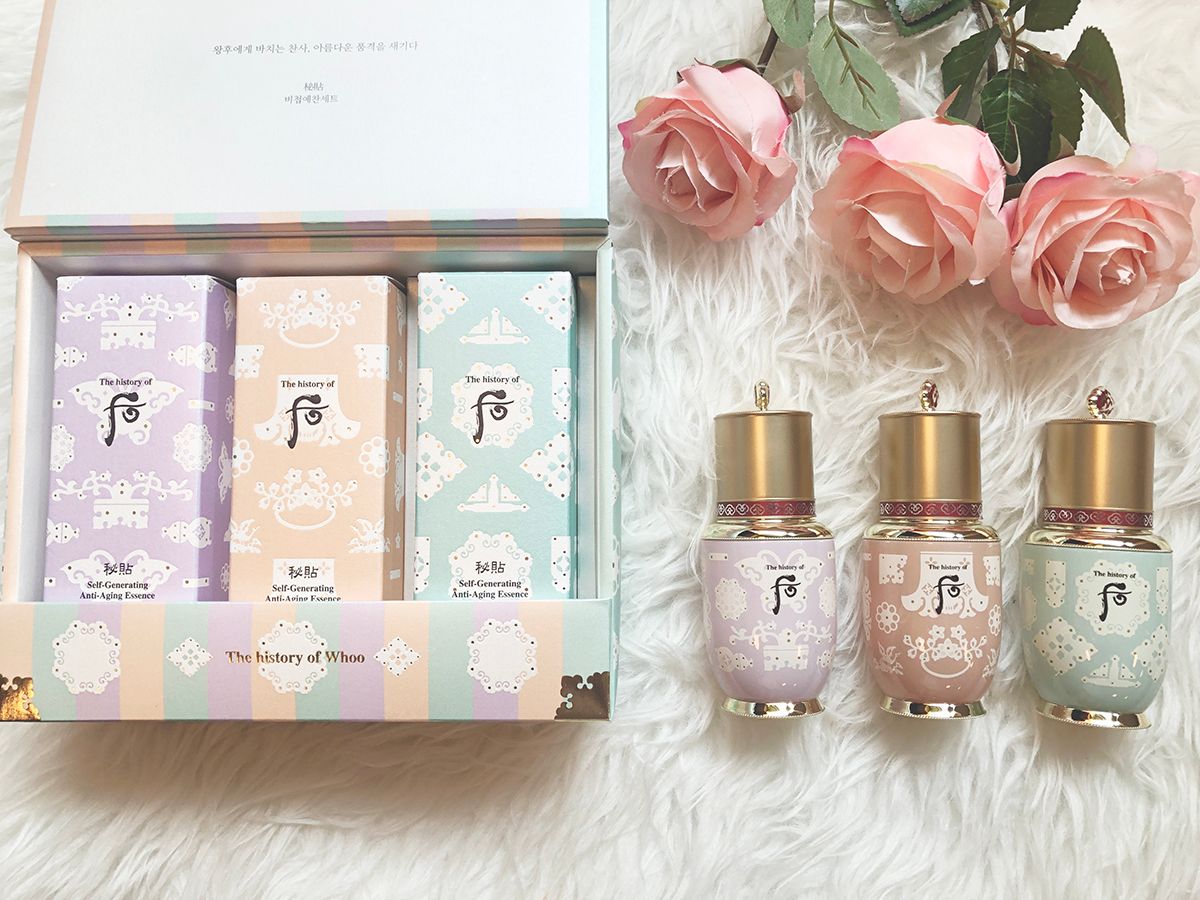 The history of Whoo's Bichup Self-Generating Anti-Aging Essence promises to improve the appearance of wrinkles, improves skin elasticity, and keeps the skin moisturised.
The Limited Edition Bichup Self-Generating Anti-Aging Essence Trio Set took inspiration from the exquisite aesthetic of Royal Funiture that once occupied the Korean Imperial Court Houses. It is truly a nostalgic piece, where green represents prosperity, purple meaning longevity while orange symbolises fortune. Inside the trio set sits three adorable 25ml deluxe-sized Bichup Self-generating Anti-aging Essence collectibles in a single multi-colour striped gift box complete with the delicately patterned motifs each representing the peony (green), butterfly (purple), and moneybox (orange) respectively.
2. MAKE UP STORE Beam Summer Collection
MAKE UP STORE's latest Beam Summer collection is full of shimmer for that perfect summer glow.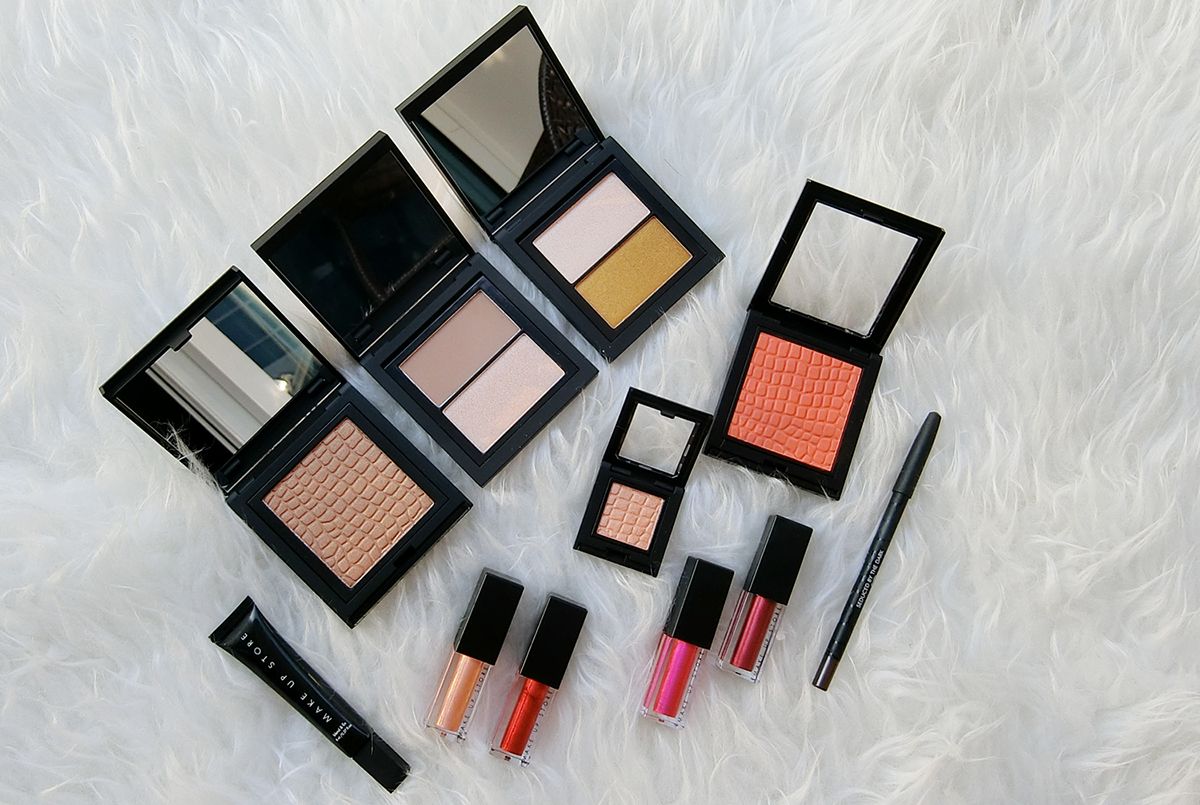 The collection is inspired by golden sunbeam, metallic glimmer, light, and reflection. The colour payoff from the shadows and the contouring kits are intense, and one swipe is more than enough for an application, making the application a breeze. It was hard to resist those metallic liquid lipsticks that are long-lasting, with outstanding colour intensity.
3. The Body Shop Tea Tree Anti-Imperfection Peel-Off Mask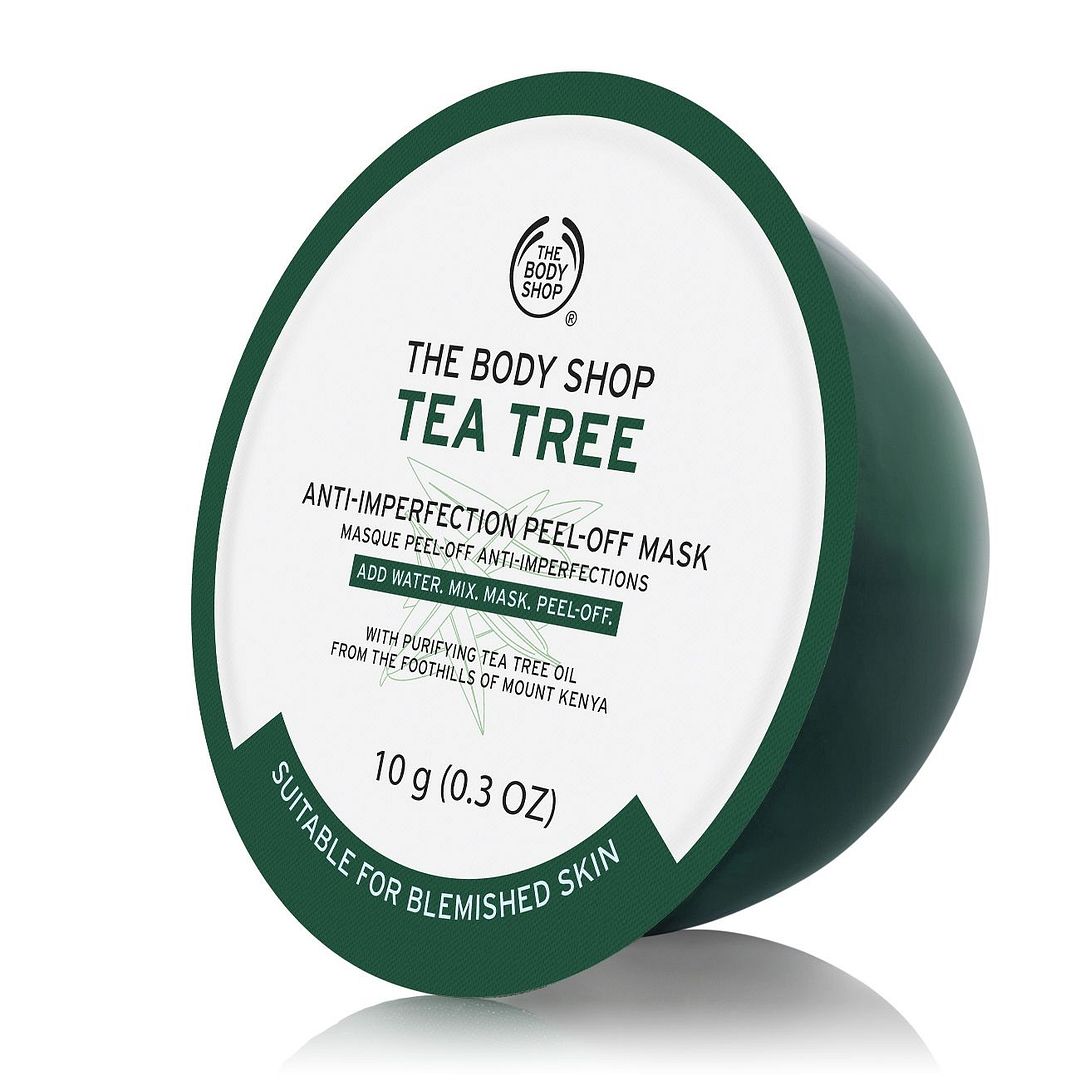 The Body Shop's best-selling Tea Tree skincare range has a new addition to the family!
The Tea Tree Anti-Imperfection Peel-Off Mask is a fun, natural-origin mask for instantly clearer-looking skin, enriched with Community Trade tea tree oil from Kenya. Unlike many peel-off masks, the Tea Tree Anti-Imperfection Peel-Off Mask uses 'peel without the pinch' technology for a pain-free way to try a DIY home mask. Skin looks instantly clearer and feels decongested. Simply add water, mix it up, mask, and peel off. No fuss!
Available at all The Body Shop outlets.
4. VDIVOV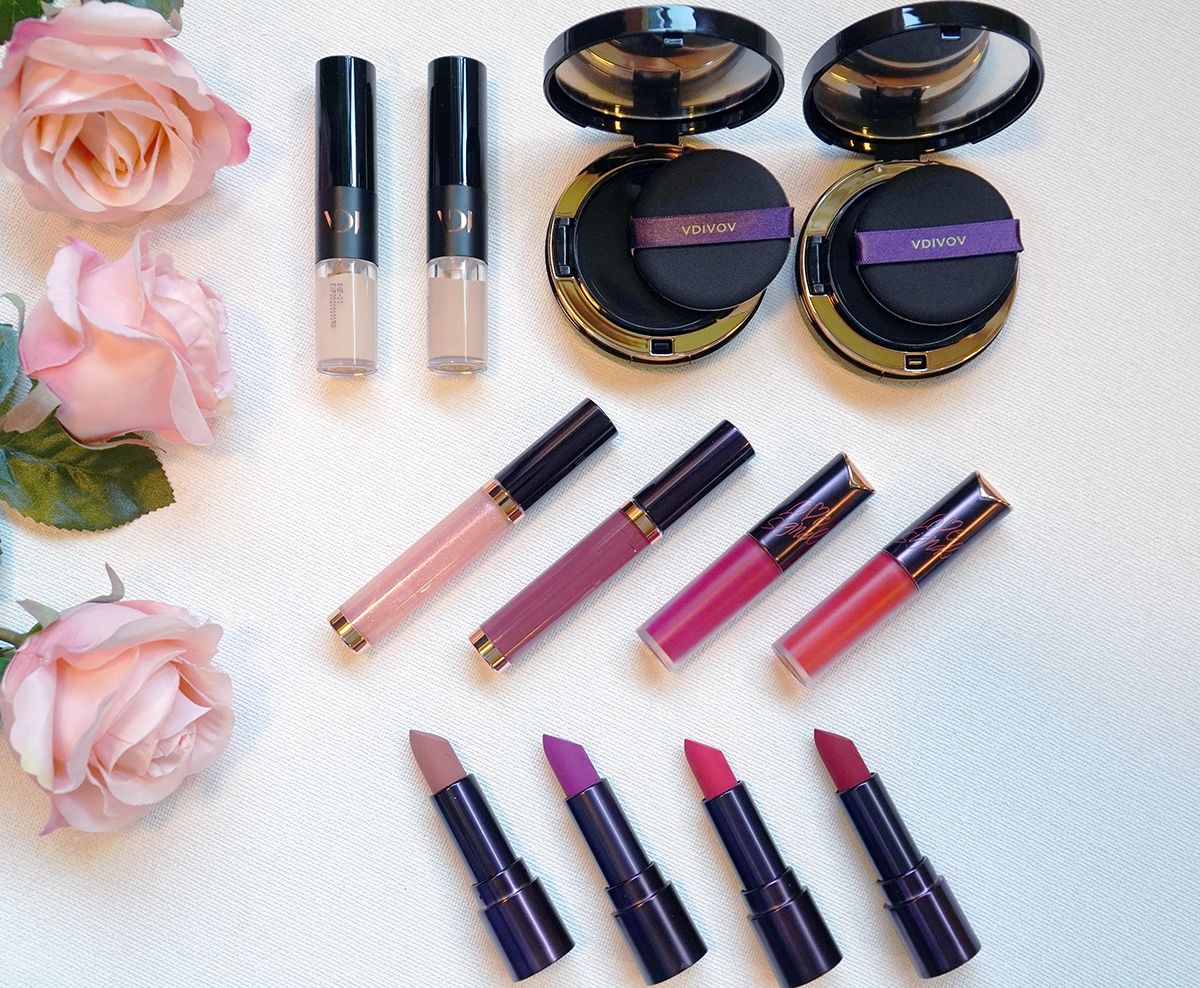 Korean natural cosmetic brand, THEFACESHOP, has launched a professional makeup brand from LG Household & Health Care, VDIVOV. Make a statement with its bold, trendy yet wearable makeup products and find your perfect colour to express the most beautiful side of you.
VDIVOV offers a variety of makeup products ranging from lipsticks, base makeup to eyeliners and mascaras. Discover the new collection at THEFACESHOP and THEFACESHOP - Nature Collection outlets. We love the double-sided creamy concealer with both liquid and stick type formula on each end, allowing us to choose the finish that we want. Try VDIVOV's Lip Cut Shine Gloss for an intense glow on your lips. It glides on smoothly and it contains more than 70% "Lip Conditioning Oil Serum" to keep our lips moisturized.
5. Mediheal X BTS - Mediheal Bio Capsulin Love Me Mask Set- BTS Global Edition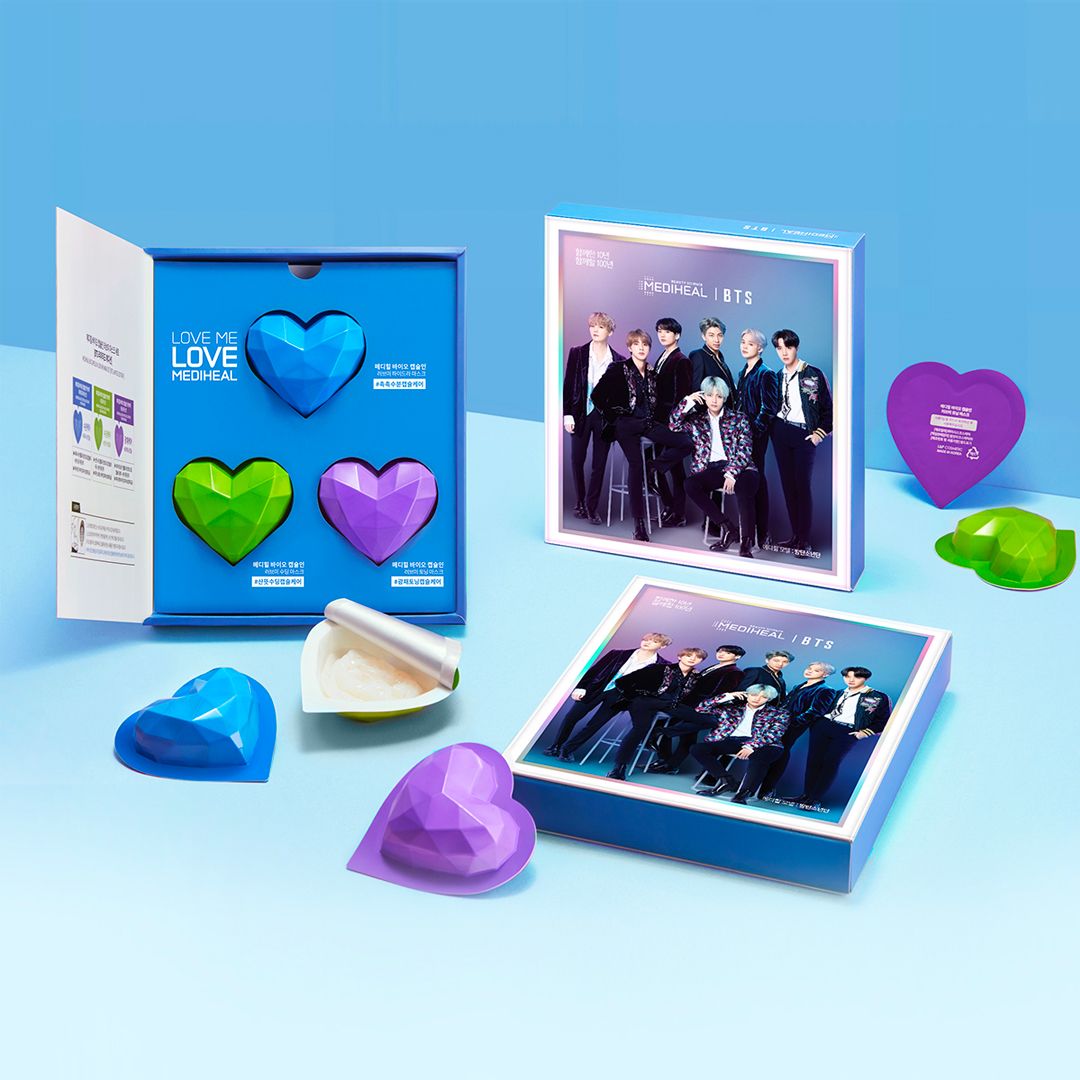 The Mediheal X BTS Bio Capsulin Mask which comes rolled in a distinctive 3D heart-shaped pod is a single-use Bio-cellulose mask sheet with concentrated ampoule containing over a hundred pink oil capsules and BTS Jungkook's favourite Jojoba oil extract. Each variant is also infused with the "Love Me Complex" ingredient which is a mix of Lavender extract, Lilac extract, Eggplant extract, Pansy extract and other purple coloured extracts.
This 3rd generation Bio-cellulose sheet adheres to the contours of the face just like a second skin, with a penetrating surge of active ingredients. It provides a sensational cooling effect and decreases skin temperature upon contact. Each box set consists of three Bio Capuslin mask in their individual heart-shaped pods and will retail at $25.00 per box.
6. Clifford Aesthetics Growth Factor Serum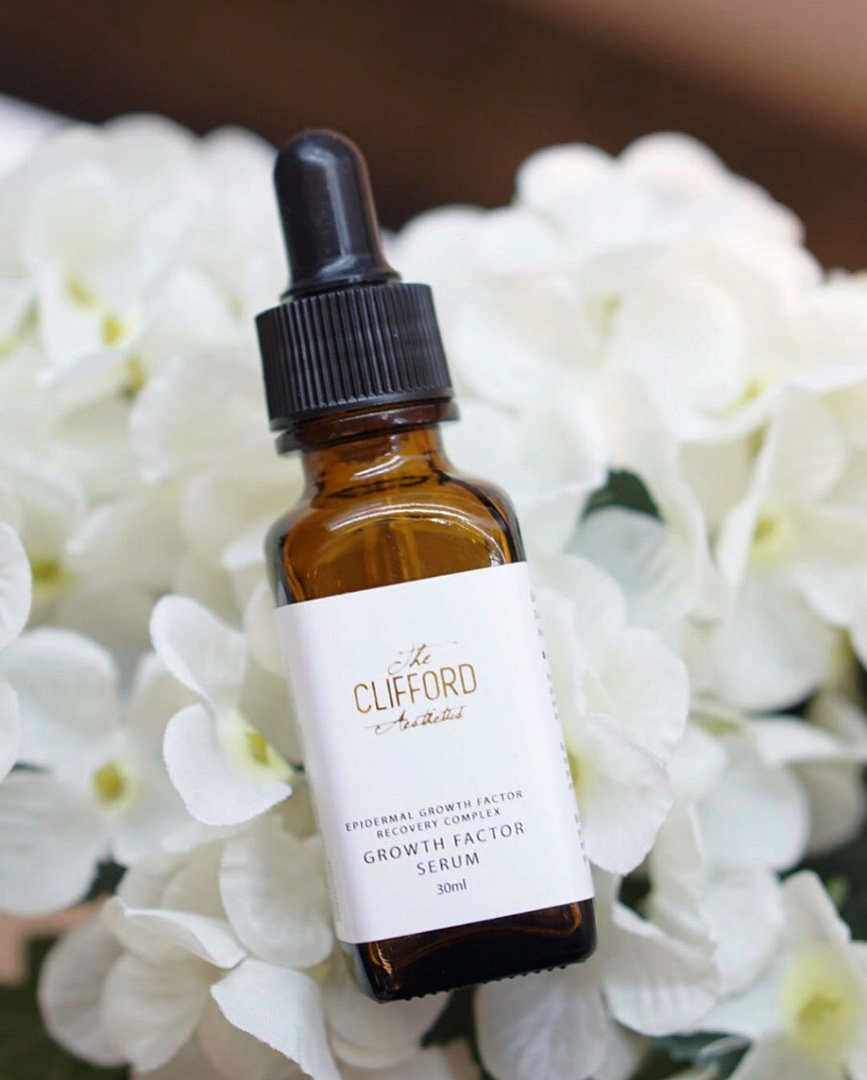 Clifford Aesthetics Growth Factor Serum promises the double effects of anti-aging and whitening, and helps to repair skin damages and protects our skin from environmental aggressors. Suitable for all skin types and for use day and night, Clifford Aesthetics Growth Factor Serum increases the level of collagen and works with the body's natural renewal mechanism to repair skin our skin. The serum is almost watery and its lightweight texture makes it very suitable for our hot and humid weather.