I feel like I need to go for detention class for being so rebellious. Whenever I apply a hair mask in the shower, I wash it off after a minute of leaving it in my hair instead of the recommended 10 to 20.
Well, you all can't blame me for that, I just can't stand in the shower for 10 minutes with absolutely nothing to do. I can't bring my electronic devices into the shower, and neither can I read a book. I just made sure that my hair received some TLC even with that one minute of masking and I hope for the best.
I visited the Moist Diane experiential beauty pop-ups at NEX (4th to 7th July) and was introduced to Moist Diane's New Perfect Beauty Hair Mask. When I was told that the Hair Mask can undo a year of hair damage in 30 seconds, I was sold. If it saves me time and gives me a healthy and beautiful mane, then there is no reason to say no! (Psst, Moist Diane will be holding another pop-up store at Plaza Singapura (22nd to 28th July 2019) if you can't make it to NEX this weekend. Head down to find out more about the hair masks and bring home some freebies!)
Moist Diane's newly launched Perfect beauty Hair Mask is a new addition to their popular shampoo and conditioner series, and it comes in three variants that target different hair concerns — Extra Damage Repair, Extra Smooth & Straight, and Extra Moist & Shine. The hair masks contain 7x more Beauty Keratin and 3x more Argan nano-repair compared to the shampoo and conditioner. Expect to see visibly shinier and smoother hair that is soft to touch after using it.
Moist Diane Perfect Beauty Extra Damage Repair Hair Mask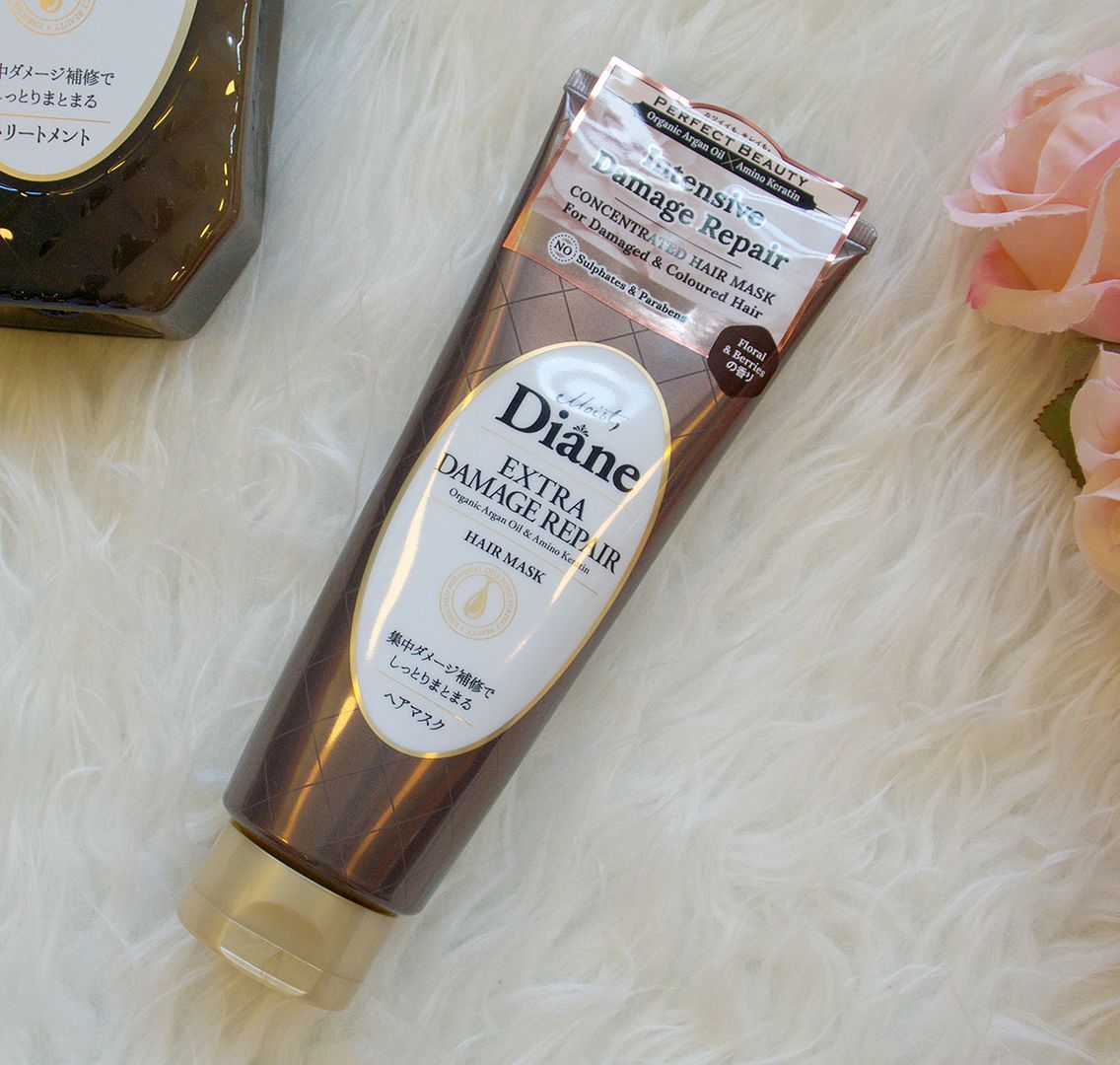 Triple repairing booster containing Organic Illipe Butter, Cactus Oil, and Mango Oil helps to revive severely damaged hair, protecting it from split ends and breakage. Amino Keratin delivers nutrients instantly into the hair shaft, repairing hair on a cellular level.
Moist Diane Perfect Beauty Extra Smooth & Straight Hair Mask
Superfood ingredients Organic Quinoa Oil and Baobab Oil naturally straighten hair and control frizz by blocking excess humidity and intensively nourish hair strands to restore moisture. Cuticle Keratin detects and repairs damaged hair cuticles to detangle frizzy and coarse hair for improved manageability.
Moist Diane Perfect Beauty Extra Moist & Shine Hair Mask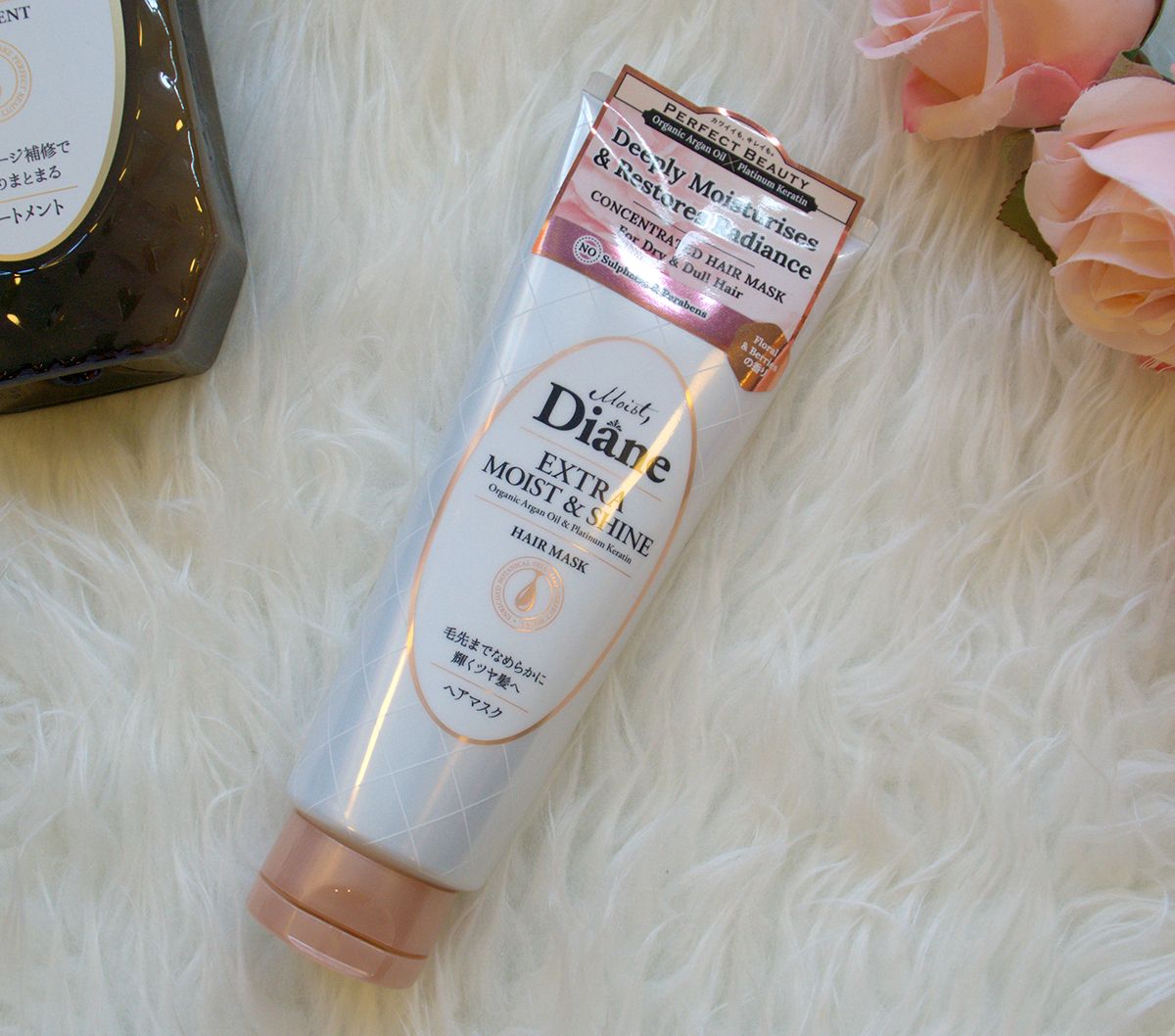 High in vitamin E and antioxidants, Organic Marula Oil and Coconut Oil deliver moisture deep into the hair core to protect hair against heat and UV damage. Platinum Keratin repairs uneven hair cuticles and restores damaged hair from within to support supple, healthy strands with irresistible radiance.
Stock up Moist Diane's haircare products at their #PerfectBeautyLab pop-up store at a discounted price. Get your shampoos and conditioners at $15 per bottle (U.P $16.90), and the new hair masks at $14 each (U.P $18.90).
Moist Diane #PerfectBeautyLab Pop-up
NEX
4th-7th July 2019
Opening hours: 10.30AM-10PM
Plaza Singapura
22nd-28th July 2019
Opening hours: 10.30AM-10PM