You'd have to look hard to find a Korean woman who doesn't have gorgeous skin. Her secret? The innovative skincare in Korea that is taking the beauty world by storm.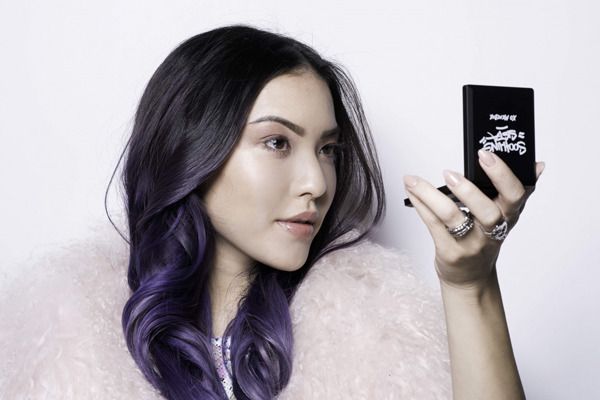 Credit: Forbes
But, those products aren't always easy to get stateside. Enter Memebox, Korea's major beauty e-retailer that launched in the U.S. this summer. Memebox curates custom beauty boxes with the most in-demand Korean products. Since it's not subscription based you can order whatever you want, whenever you want. And now Memebox is collaborating with YouTube beauty experts to create exclusive lines. "Korean skincare is fearless," says YouTube fashion and beauty vlogger Stephanie Villa from SoothingSista. "They are not afraid to use ingredients that might sounds strange to Westerners such as a variety of fungi or snail mucus. These are effective ingredients for the skin so they have an advantage in innovative skincare."
Villa teamed up with Memebox this month for their first cosmetic collaboration with a U.S.-based beauty personality with the goal of bridging the gap between American and Asian cosmetics. Villa produces and stars in fashion and beauty tutorials for her over 200K subscribers and shows how Korean beauty trends can be worn for everyday. "Korean beauty is a whole other world that we have not fully explored yet; its quality triumphs over everything else," Villa says.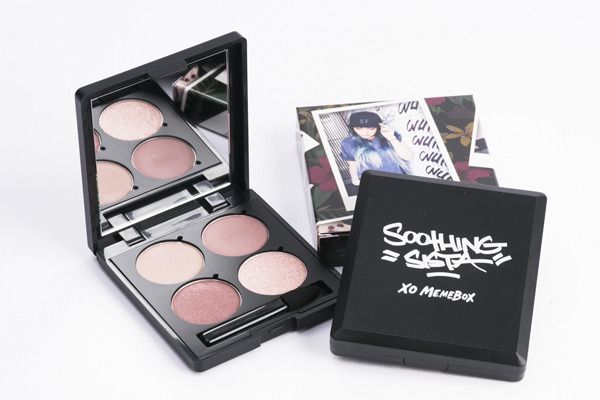 Credit: Forbes
That's why she created the Memebox x SoothingSista #EyeLove SF Eye Shadow Palette. "I was in the process of moving out of San Francisco to Los Angeles while creating the palette so I dedicated it to the city I love," she explains. "Each color is related to San Francisco in some way. Valencia is named after Valencia Street, the street I lived off of in the Mission District, while Sutro is named after Sutro Baths, one of my favorite places to explore and watch the ocean." The long-lasting shades are meant to be worn for day or night. "I chose colors in the rose family because it works with many different skin tones." For a fresh spin on nudes, Villa likes to sweep Valencia (medium pink-brown matte) all over the eyelids and under the lash line. Then, use Sutro (light dusty rose matte) to blend the colors out a little, followed by Candy Rain (metallic rose shimmer) to darken around the lash line. Finally, apply Bae Area (metallic light pink shimmer) to highlight the inner eye, brow bone, and upper cheek bone.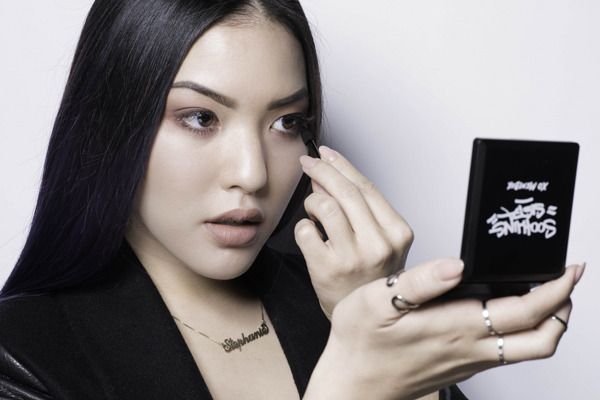 Credit: Forbes
For those just getting into the scene, Memebox recently launched the Korean Beauty Starter Kit, a 4-step skincare sampling that is designed to be integrated into every regimen. Take it up a notch with the famously effective imported sheet masks, such as the Hydrogel Masks. "They are so fun to use and no matter your skin type, skin can always use more hydration," says Villa, who also recommends their no-budge waterproof pencil liners.
Credit: Forbes
Don't be afraid to experiment—many of these trends are surprisingly easy to pull off. "I love putting just a little bit of pink or red on the inner lips. It makes for a very cute but somehow sexy look. All one needs to do is pat a little bit of lip color on the opening of the lips and not the entire lip. It's very wearable because it is no-fuss. The dewy look is also very popular right now and can be achieved with highlighters on the top of the cheekbones, brow bone, bridge of the nose, and the cupid's bow—anywhere light would naturally hit."
Source: Forbes