Aging skin? Dull skin? Acne skin? Regardless of the skin woes you face, there is definitely a facial for every skin type.
Credit: Dermstore
We totally understand how busy modern women can be. However, because we always want to be seen at our best, regular facial sessions are a must to upkeep our skin no matter how busy we can be.
To help you pick the best places to head to for your monthly facial sessions, we did the footwork and suss out the 5 facial salons in Singapore that offer great facials for every skin type.
My Cozy Room Boutique Spa
Address: 56A Cairnhill Road Singapore 229667
Tel: +65 6732 0030
Email: This e-mail address is being protected from spambots. You need JavaScript enabled to view it
Website: http://mycozyroom.com.sg
My Cozy Room Boutique Spa is an award-winning boutique spa that is centrally located in a beautiful conservation shophouse behind Orchard Road. They are known for their pampering facial sessions, with gentle extractions that leave no post-facial redness. My Cozy Room Boutique Spa has a range of 15 different premium facials that cater to every skin type, from oily/acne skin, normal/dry skin, to aging skin, and sensitive skin.
Review:
"Service at My Cozy Room was outstanding: they welcomed me with tea and sat me down to do a skin analysis before recommending a facial that was best for me. Very professional yet personalised, attentive service. The premium facial itself was a pleasant experience: it was very thorough - cleaning, exfoliation, extraction, masking, and a head & shoulder massage at the end. My facialist was gentle especially during the extraction part and checked with me during the session if everything was to my liking. Post-facial, I was surprised that I didn't have any redness or slight swelling, which I encountered with other facials. I could see the results immediately - my bare skin felt smooth, clean, and rejuvenated!" - Julette Alon
Hanbang Skin Solutions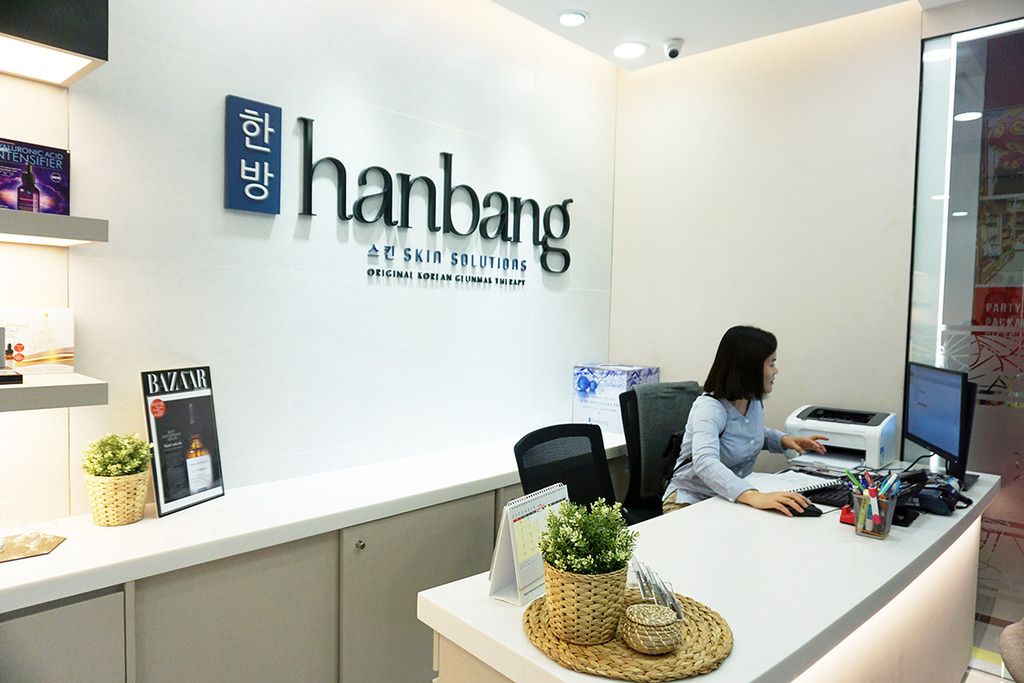 Address: 23 Serangoon Central, #04-30 Singapore 556083
(Directly above Serangoon MRT NE12/CC13)
Tel: +65 6909 5383
Mobile: +65 90668449
Website: http://www.hanbangskin.com
Hanbang Skin Solutions, the latest Korean facial service centre entrenched in Korean traditional massage technique, opened its first centre in Singapore. What's differs Hanbang Skin Solutions from the other facial salons and spas is their unique Geunmak Therapy - a Korean traditional skincare method, which enables customers to achieve firmer facial muscles, as well as a smoother and brighter skin appearance.
Instead of focusing on the surface layer of the skin, Hanbang's Geunmak Therapy concentrates on the deeper layers by stimulating the fascia; which is a layer of connective tissue made up of collagen that sits beneath the skin to enclose and stabilise the facial muscles. Using the Korean traditional massage technique, this facial therapy helps to relieve tensions between the muscles; boosts blood circulation, and activates the lymph nodes on the face concurrently. There are different facials for different skin types and you can choose one that suits your skin type, or one targets your skin concerns.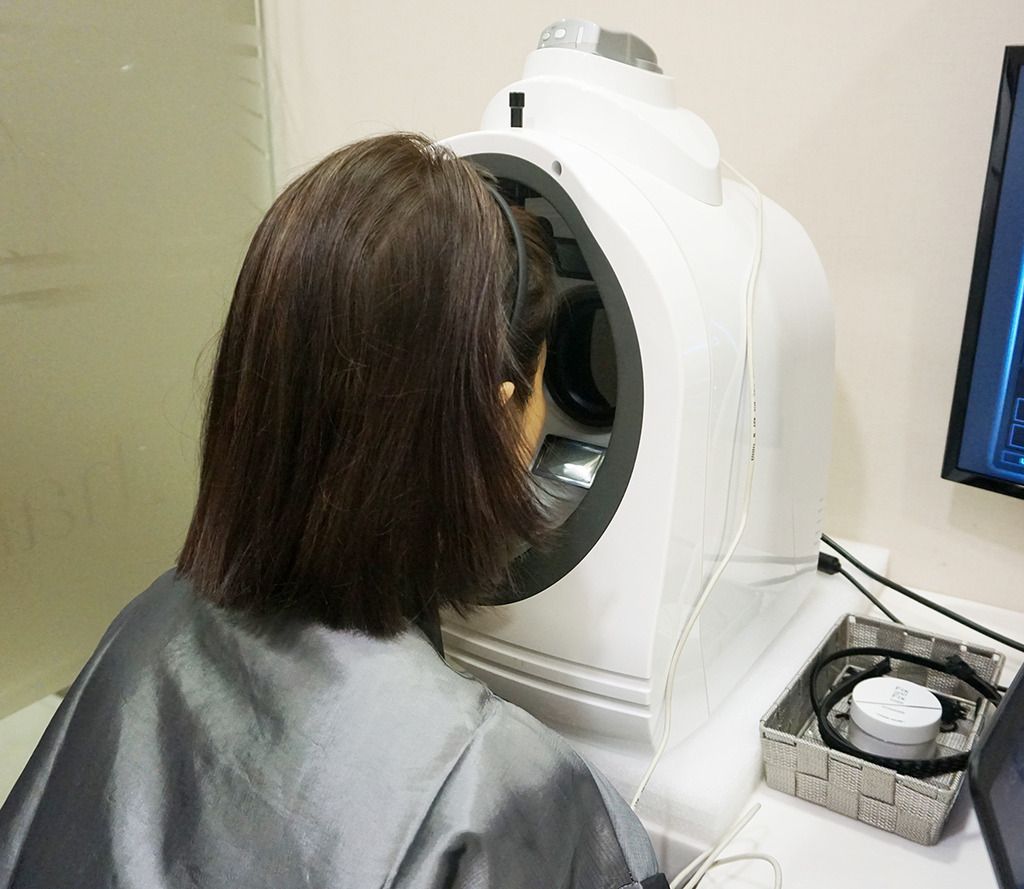 Skin analysis
Review:
"I felt warmly welcomed at Hanbang Skin Solutions. After the beauty therapist removed my makeup and cleansed my face, I was ushered to a consultation room for a skin analysis, and that enabled me to see details of my skin which I would not have been able to with my naked eyes. With that, the therapist recommended me to go for their Hydro Boost Care facial to boost my skin hydration since dry skin was one of my main concerns. Expect a facial massage that is not like any other with their unique GeunmakTM Therapy that will improve skin elasticity, contour the face through detox and lymphatic drainage, which in turn, firm up the muscles. The therapist used firm strokes to massage my face and you can always tell her if you feel that it is a little painful for you. I could see significant lifting after the session, and my skin was bright and radiant even without any makeup." -Xinyi Soh
Art by Verita
Address: 501, Orchard Road #04-01, Wheelock Place, Singapore 238880
Tel: +65 67320836
Website: http://artbyverita.com
Art by Verita uses a combination of medical technology and the best in skincare to create the most effective treatments, and they customise each treatment to your skin needs in a comfortable and private environment. On top of spa services, ART offers anti-aging, hair loss and body contouring services to complement their facial aesthetics procedures to help their customers create a more youthful appearance. All treatments and procedures are designed by board-certified doctors and administered by professionals under clinical supervision.
We tried their Cryolift facial, and it comes in four different types of treatments for four different skin concerns - Cryolift Hydration, Cryolift Firmness, Cryolift Anti-Wrinkle, Cryolift Radiance.
Review: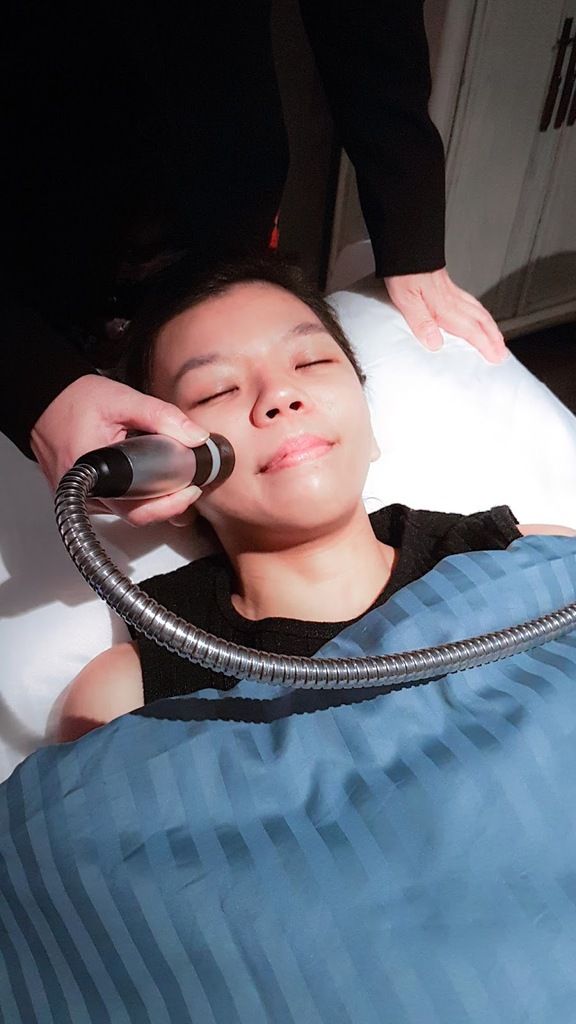 "I tried the Cryolift Correct Hydra facial therapy with Art by Verita and witness lasting hydration levels on my skin after the treatment. My skin had more glow in it and remained supple effortlessly for a good two weeks after the facial. Art Cryolift Facials uses rapid temperature reduction to penetrate the skin. Although it felt a little cold, there wasn't any discomfort. The treatment ensures that active substances are more efficiently transported into the skin, enhances oxygenation of skin cells, and achieve optimal lifting and tightening effects. It improved my skin texture, scars, pigmentations, tightens and lift my skin. Cryolift Correct Hydra facial therapy is suitable for all skin types including sensitive and acne-prone skin." - Magdalene Tan
IDS Aesthetics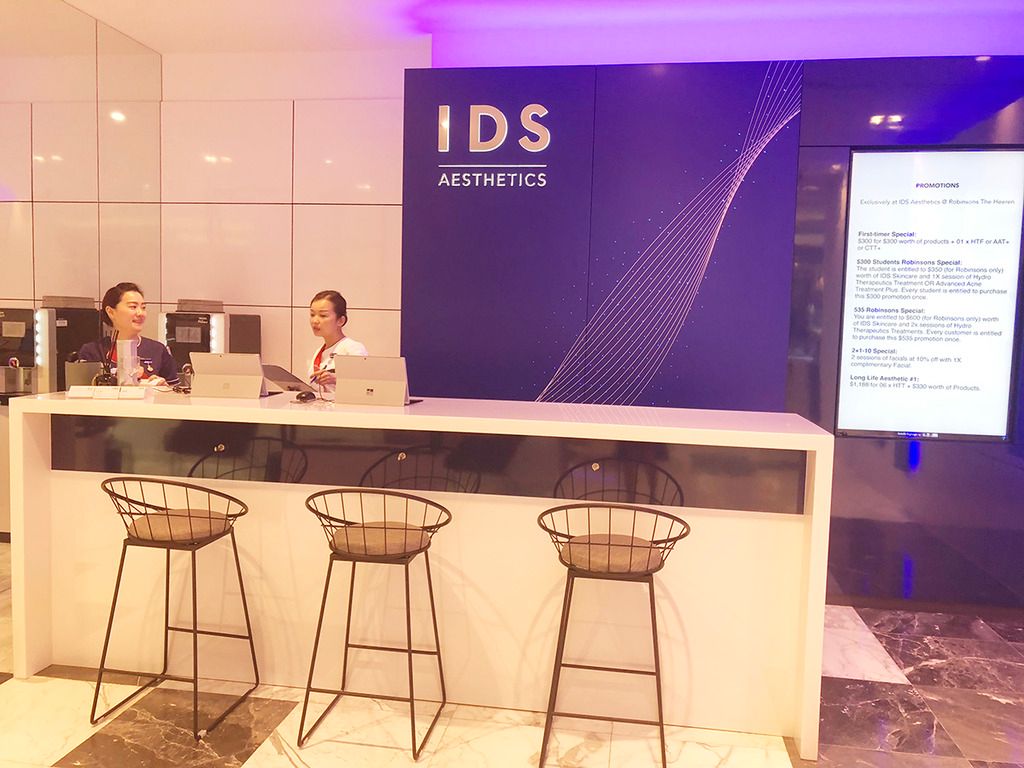 Address: IDS Prestige Cabin at Metro Paragon Level 2 or IDSAesthetics @ Robinsons The Heeren
Tel: +65 6568 3559
Website: http://ids.mapletreedigital.com
IDS Aesthetics promises to let their customers experience medically and technologically advanced treatments that offer solutions for their skin woes within the shortest possible time. With their team of highly experienced therapist, IDS combined their medical know-how and pharmaceutical-grade products to help us achieve flawless skin.
Review: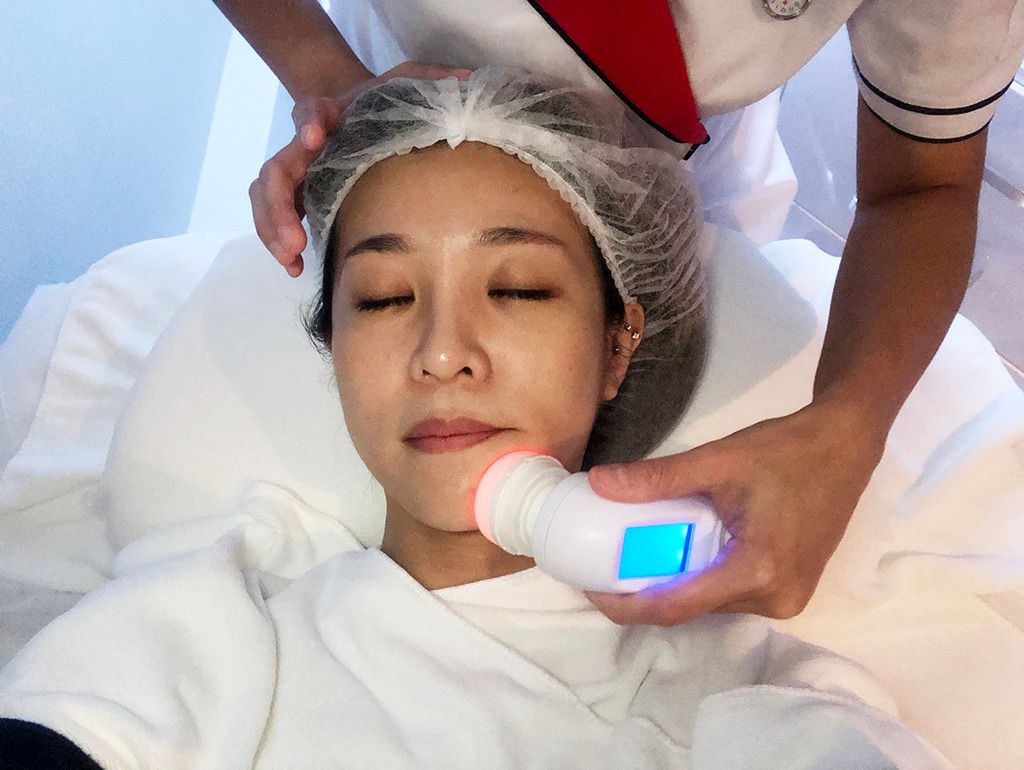 "My skin was dull and tired after travelling both for work and leisure, and I headed to IDS Aesthetics to try their Prestige Electro Infusion (IEI) facial. It is a 30-minute, fuss-free, customisable, pick-me-up facial that uses a combination of electromagnetic pulses and LED light therapy to treat various skin conditions. The therapist used a handheld machine with pulsed electromagnetic stimulation to "charge" my skin to enable my skin to absorb the nutrients. There were two different treatments to choose from - anti-aging and cellular rejuvenation to help increase collagen and elastin production for a smoother and firmer appearance, or skin brightening for a more even skin tone and instant radiance. I went for the skin brightening treatment since my skin was dull and lacklustre. There were no extractions in this treatment as it was meant solely to target either ageing skin or dull skin. My skin was glowing after the treatment and I headed home on public transport without any makeup on!" -Xinyi Soh
D'Skin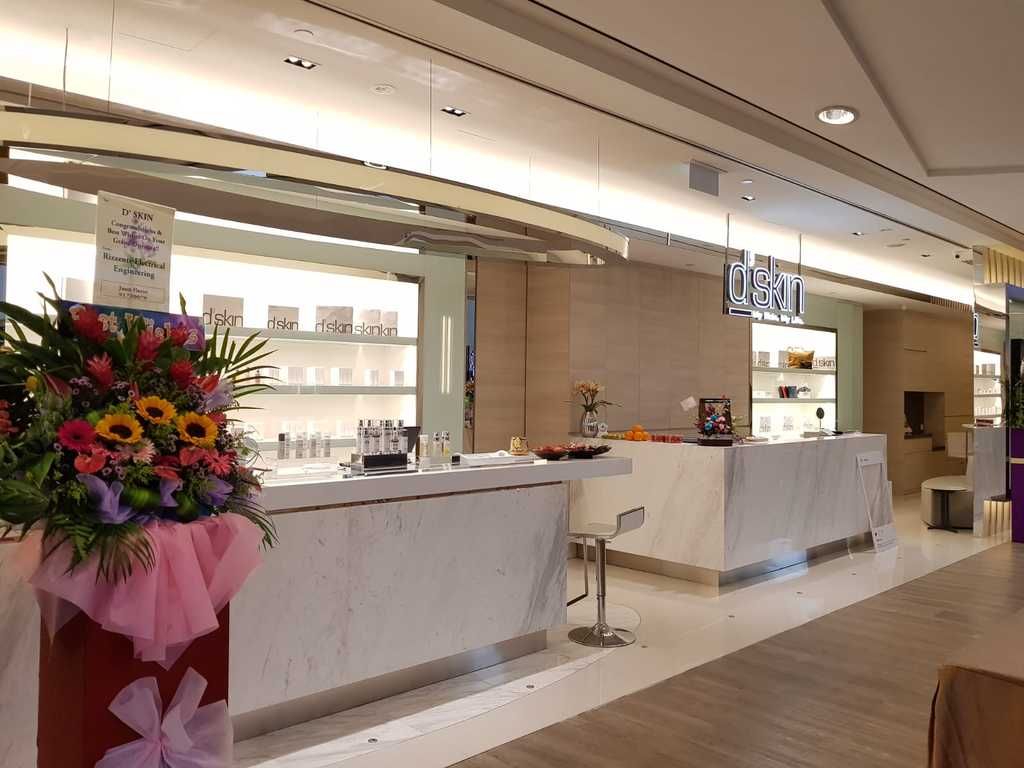 Address:
205 Hougang St 21, #02-133/135, S(530205)
33 Sengkang West Avenue, #04-18 S(797653)
Tel: +65 6282 7388
SMS: 8181 7388
Website: http://www.dskinlab.com
From dull skin to pigmentation, D'Skin facial treatments got you covered. They also carry a range of D'Skin skincare from Japan to give the modern busy women effective skin remedies. Besides skincare products, D'skin is also focused on using high tech medical-grade equipment to achieve desirable results with a complete range of non-surgical cosmetic treatment for aging skin, delivering the top 3 most popular services in health, wellness & beauty segment – skin tightening, skin rejuvenation, and pigmentation.
Review:
"I was recommended the Miracle Oxylight Facial and the treatment combines oxygen jets and soft light to hydrate and heal my fatigue skin. The 90 min facial was very comfortable and it gave my skin an instant glow that lasted for a week. I noticed that my pore size was visibly reduced and my skin also felt extra clean for the next two weeks. This facial is suitable for those with dull skin, aging skin concerns, pigmentation concerns, oily skin, and even those with acne problems" - Maybeline Sim