Sunken Cheeks: The loss of skin elasticity and depletion of subcutaneous fats on the cheeks. Aging, diet, bad health, dehydration, lack of nutrition are the common causes of these problems.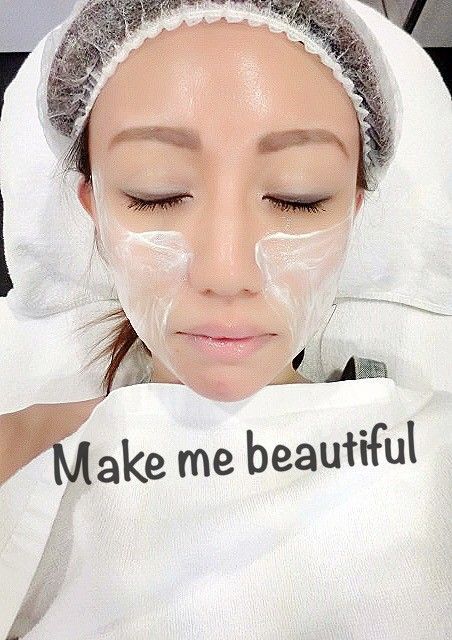 We live in a super fast-paced and stressful environment in Singapore. Ever since I came back Singapore last year, I've been facing heaps of health and skin issues. Previously I was down with really BAD SKIN for a few months and I tried so hard to find a solution but nothing worked for me. My self-confidence was so low that I became depressed. I didn't want to even go to any events or even blog about anything. Even putting on makeup was not easy on a bad skin. But luckily one day I bumped into some friends in an event and I was introduced to Dr Elias Tam of EHA Clinic and I decided to give his treatments a try.
Well, I must say it was godsend. Ever since I have done my IPL & ECO2 treatments at EHA Clinic, my skin recovered and it got so much better than before. Walking my journey with EHA Clinic for the past 6 months made me feel very comfortable and confident, so I've decided to get my facial features fixed this time.
Because of all the stress, bad diet and dehydration, I began to develop hollow cheeks/ sunken cheeks. Every time I bump into people, they'll always say how come you look so haggard? Well, I just said BAD SLEEP. And that bothers me, because I want to look fresh and young. But having labelled "HAGGARD'" simply mean I look listless, malnutrition and tired. And it also make you look older.
And I know if I continue to be disturbed by all these comments I will not be a happy girl. So I asked Dr Elias Tam for some advice and Cheek Fillers was the solution.
I did ask him a mountain of questions that boiled in my mind at then and he patiently explained each of them which made me feel very confident that my face was in safe hands for the fillers.
After the consultation, my skin was cleansed and I proceeded to do a skin analysis using the Visia Skin Analysis Machine before the fillers and took some before-fillers-shots for record purpose.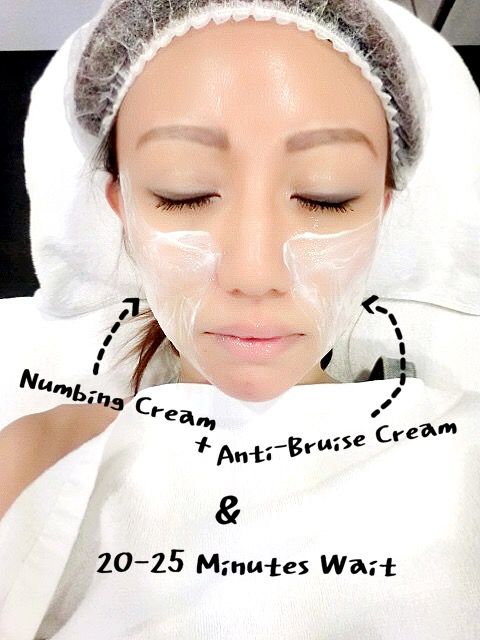 A mixture of numbing cream and anti-bruise cream was spread on to the areas where the fillers are going to be. And I was left to rest in the comfy bed for 20-25 minutes to let the cream take effect. The purpose of the cream is to make me feel NO PAIN when the fillers are being injected into my skin, and the anti-bruise is to reduce any possible bruising after the fillers.
25 minutes was up!
And Dr Elias Tam came in and ask how I felt and examined my face to see where needs to be pumped up! I was indeed very nervous when I sat upright and I closed my eyes the whole time. But trust me, that wasn't any pain.
My right side DONE!
And Dr Tam asked me to look at the mirror to do a side by side comparison and see if I like the results
If there is a need to fill up more, you should voice out to the Dr at this point.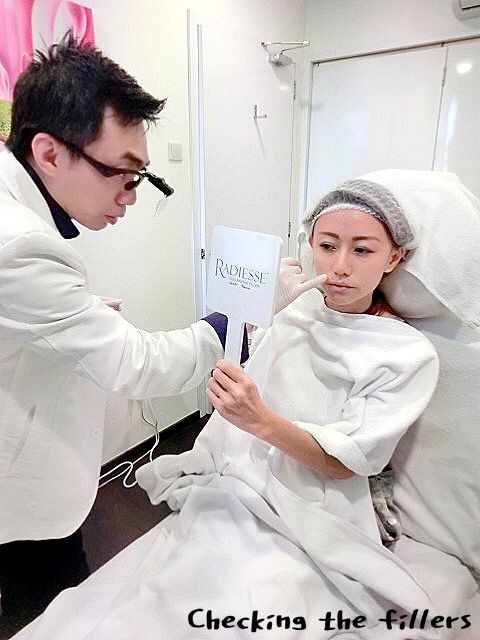 Injecting more fillers on the right according to my preference.
Here's how I look like when my right side was done and even my face on both sides differed but that hollow line was already gone! And my face looked so much more lifted up on the right than the left.
Before Fillers + Consultation + After Fillers
Here's some before and after comparison on my face: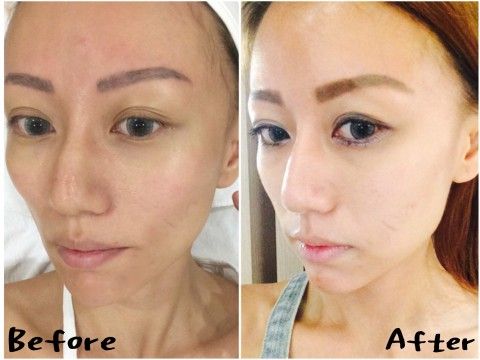 My side view before had a very obvious hollow. And it looks really ugly when I took 45 deg shots of my face when I don't smile. After the fillers, the huge correction made my side view so much more even and I'm pleased.
A line right across my cheek as if I've contoured my face before fillers. And after fillers that line is gone and I look less listless.
My fillers had zero bruising and pain and I did not feel I've injected any fillers at all because the recovery process was so SMOOTH! And now I look more energized and not like a zombie. But I do still need to adopt to a healthy diet, drink more water, sleep and eat well.
EHA Clinic
Address: 1 Scotts Road #15-01 Shaw Centre Singapore 228208
Email: This e-mail address is being protected from spambots. You need JavaScript enabled to view it
Contact: +65 6235 3325 / +65 8168 7235