Time sure flies! I can't believe it's been 3 months since I did my CoolMini Treatment with Halley Medical Aesthetics (that was back in June). 'Tis time to head back to the clinic to check on the results~
Here's Dr Terence Tan finding out if I've experienced any side effects (none!)…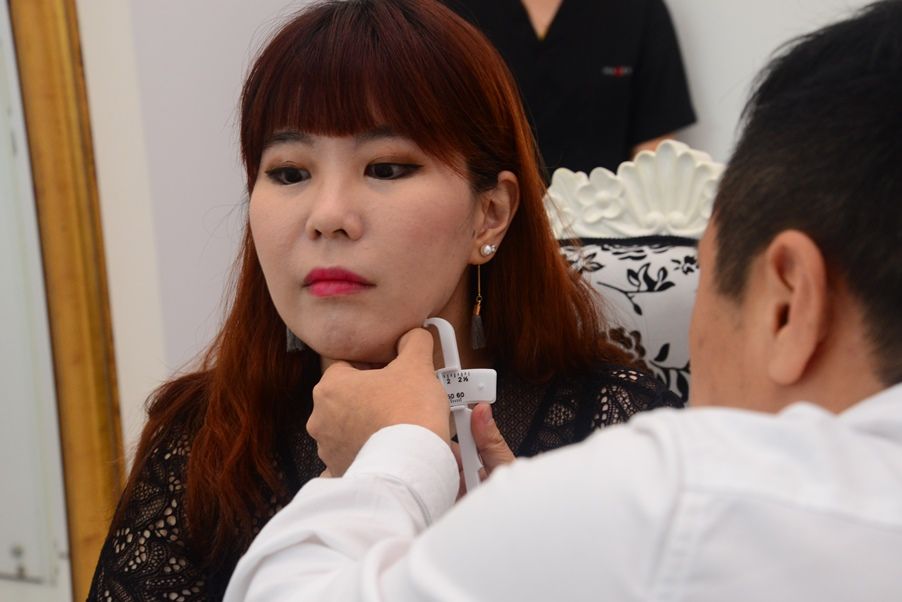 … and then he carries out a measurement check using his calipers.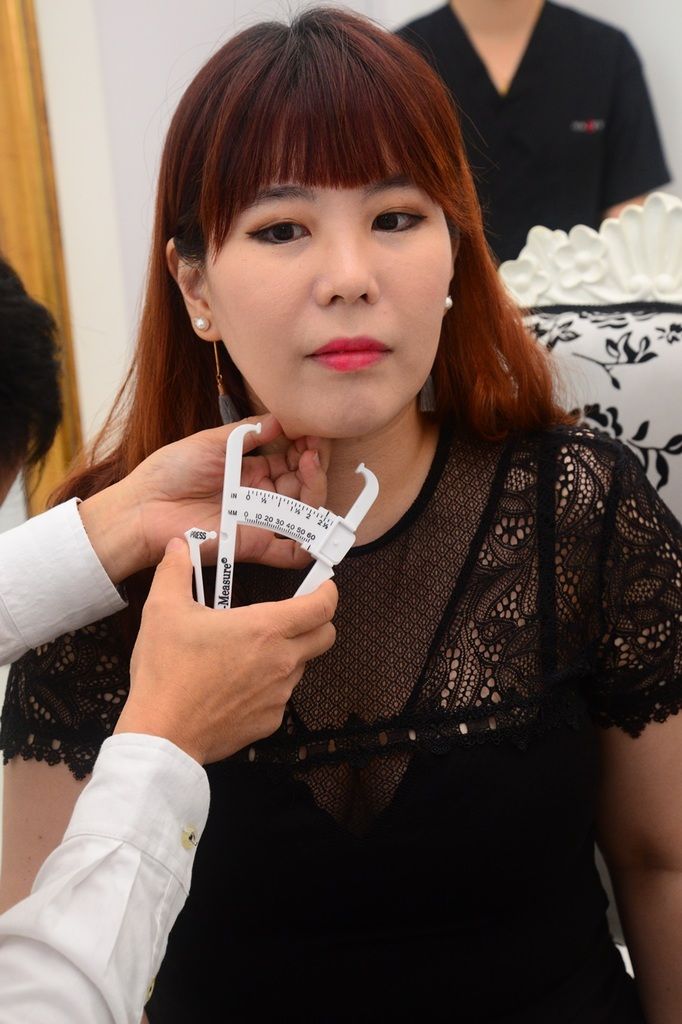 My expression is totally saying "please gawd let the treatment have worked its magic!"
Following this, we went to an adjoining room to have my photos taken, which were then uploaded onto the computer so that we could take a clearer look.
Look at the trepidation on my face as I await the photos to load…
And there it is!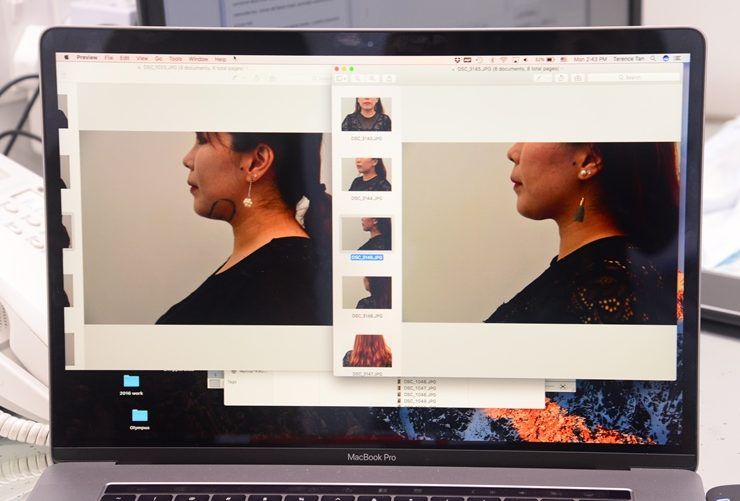 A closer look: You can definitely see the difference! My jawline has more definition all the way from the chin towards the ear (and I didn't lose any weight during the 3 months), so this improvement can be attributed to the CoolMini Treatment for sure.
I'm pretty pleased with the results – All I did was to sit back and relax for a couple of hours (dependent on the surface area that you want treated), and that was it! This is a pretty fuss-free and easy way to achieve a more define jawline
If you're keen on the same treatment, you can read a step-by-step guide here:
http://blog.halleymedicalaesthetics.com/coolmini-a-step-by-step-experience/
Cost: 2 applicators at $1,600 incl. GST.
Halley Medical Aesthetics is located at:
277 Orchard Road #03-15
Orchard Gateway Singapore 238858
T: 6737 8233