I recently received a new product for review. And like every other product, if possible I will bring it overseas to test if it's suitable and good for me.
Why do I have to bring it overseas? This must be what you're thinking right now. This is because my skin tends to get super rough and irritated when I'm not in town. It doesn't matter what kind of weather it is out there, as long as I'm out of this country, my skin condition will turn bad.
One of the most obvious areas is the corner of my mouth. When I'm in overseas, it will crack and cold sores will develop, even under hot weather. I usually use petroleum jelly to help with the dryness but it is not good enough to prevent it from coming back. I have been looking for a better product that can help to prevent AND relieve this dryness and I am happy to say that today I might have found one. :D
It happened during my recent trip to Bali when I totally forgot to bring my skincare essentials. Yes I relied on Simon's toner but I have neither serum nor moisturiser with me. And guess what, not even my petroleum jelly!
The only thing I had was my ORBIS Advancing Essence Gel!
I honestly thought there is no way this mini tub can act as my 3 in 1 so I decided to use it for the first night before I head out to get my petroleum jelly and moisturiser the next day. I ended up skipping the latter because that was not needed at all. This tub actually solves all my problems! Dryness especially!
Some product information first shall we?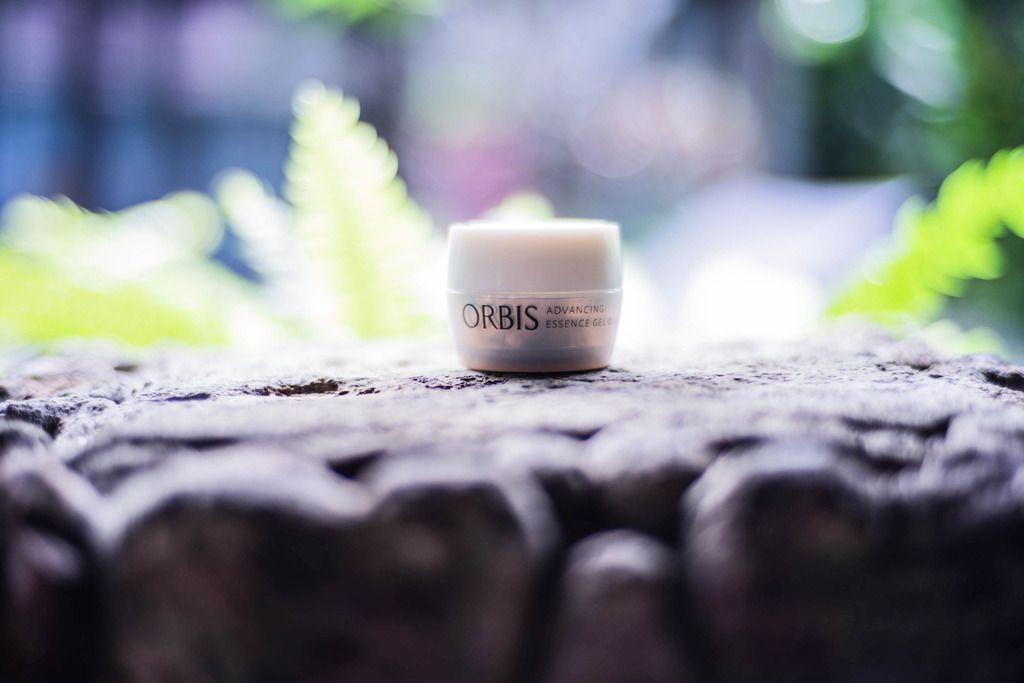 ORBIS Advancing Essence Gel helps to recharge drawn and fatigued skin by generating healthy skin cells and enabling a moisturising environment.
This product is suitable for modern women who lack sleep and encounter stress that is accumulated from long hours of work. Such a lifestyle not only takes a toll on the body but also compromises skin health. When skin cells are unable to develop and thrive well throughout their life cycle, it potentially leads to reduced skin protective functions and moisture retention capabilities.
The signs of skin suffering include dull sallow complexion, under-eye shadows, tired looking and rough skin. Sounds familiar? Then this might be the product that you would want to try out.
ORBIS Advancing Essence Gel contains a Sign Active Ingredient, derived from Peppermint Plant and Sea Grass Extract to stimulate cell production and supply energy for healthy cells.
Extremely Water-retaining Trehalose also encourage effective skin turnover by providing an intensely moisturising environment and restores corneum cells damaged by stress.
An example of how Extremely Water-retaining Trehalose works:
isn't this amazing??
ORBIS Advancing Essence Gel is also oil free, free of artificial colours and synthetic surfactants. Mild acidity and allergy tested.
Now, enough of the product information. I'm sure you want to hear my review.
Like all gel-like products, the ORBIS Advancing Essence Gel is light-weight and very soft to the touch. I don't need a month to know if I will continue with this because I already fell in love with it when I tried on that first night.
I like that it is extremely lightweight but very moisturising! The texture is so soft and smooth and very cooling to the skin when applied.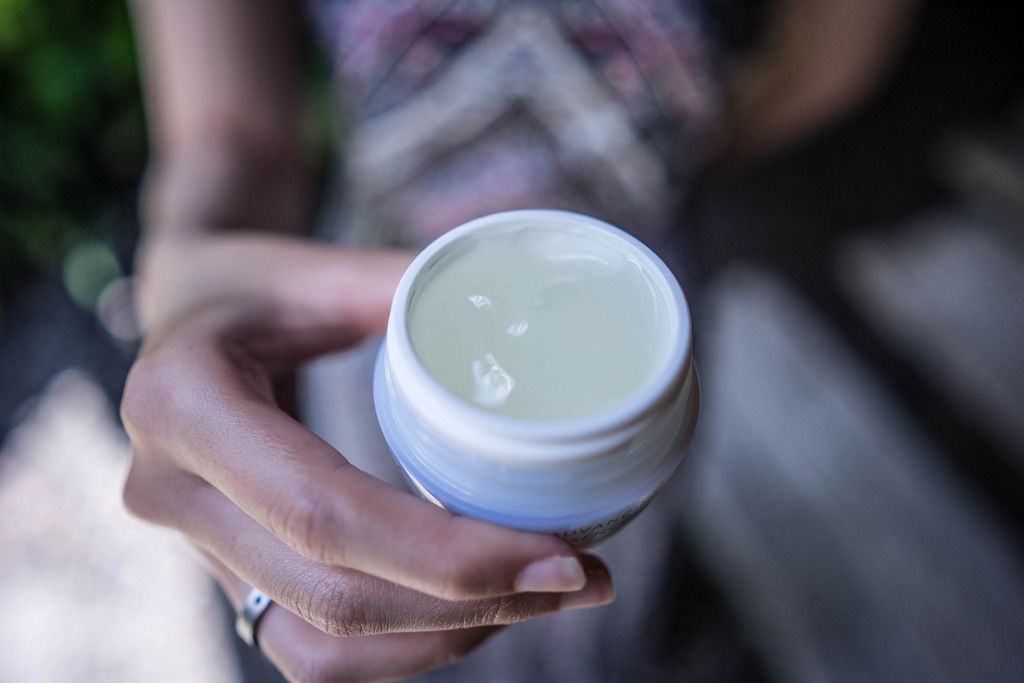 If this product can help to relieve the dry area around my mouth, then I am 100% sold. Just for your info, I haven't use my petroleum jelly ever since I started on this essence gel.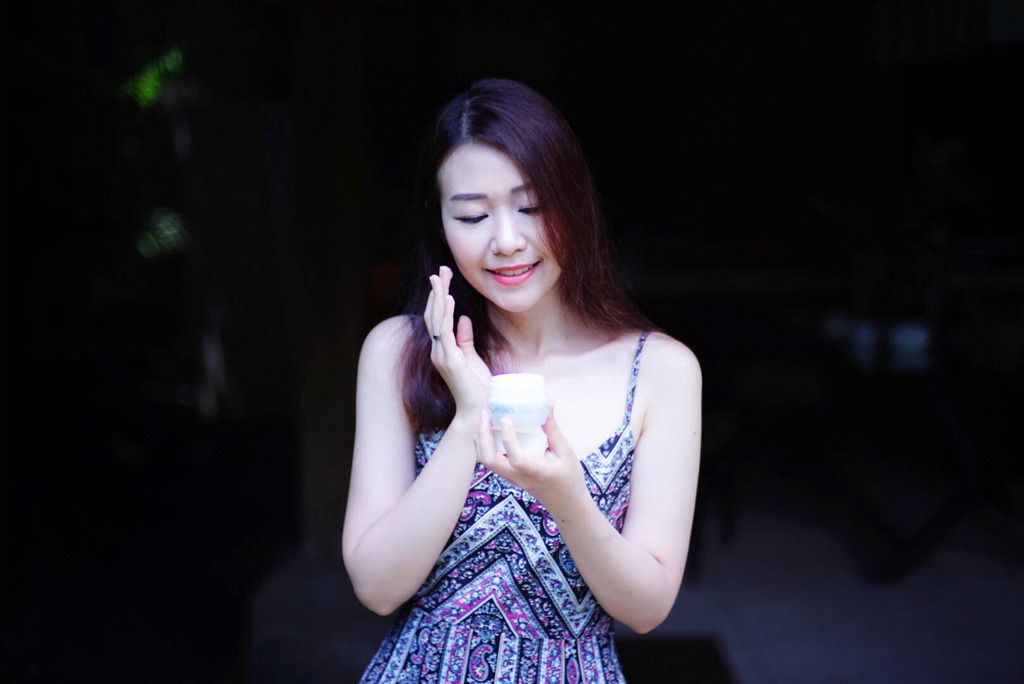 I don't think I need to say again but yes this has officially become my favourite product.
I used it as a 3 in 1 in overseas but I still follow the directions when I'm back in Singapore.
The essence gel is to be used as part of your daily skincare routine during morning and night:
Facial wash -> Lotion -> Advancing Essence Gel -> Moisturiser
Take 1-2 red bean sized amount and gently apply to the entire face.
Now that I'm back in Singapore, my skin feels even softer and smoother than before. No more dry and flaky skin. This product even makes me want to sleep earlier to achieve greater skin. This is absolutely the best product to fight fatigue skin and dryness, I highly recommend it!
ORBIS Advanced Essence Gel is available at ALL ORBIS counters and stores. Visit their website for more details: www.orbis.com.sg
Retails at $52.00 for 50g.
Till next time people!
Follow me on IG: claireaudreylim
Any questions please email me: This e-mail address is being protected from spambots. You need JavaScript enabled to view it
Talk to us and join giveaways here: https://www.facebook.com/claireaudreylim/