W.Lab
sent me a bunch of makeup & beauty products for me to try out.
W.Lab
Cushions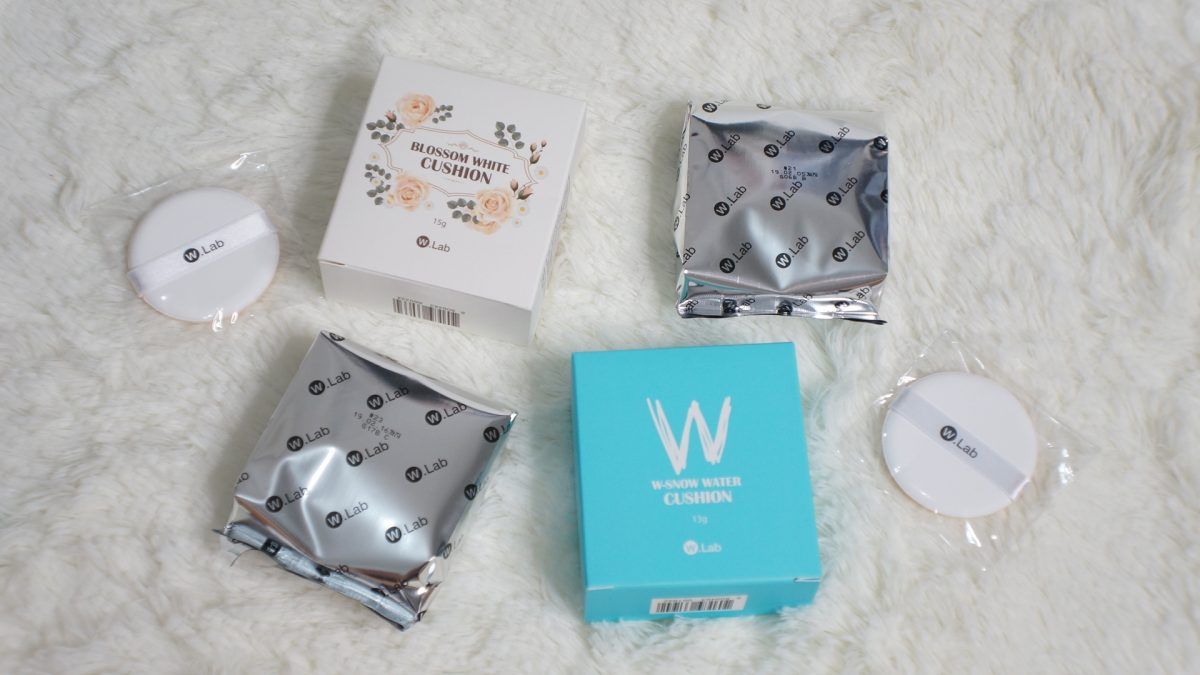 W.lab's cushions come with an additional plastic packaging to ensure that cleanliness is being well taken care of. All Cushions have SPF50+ PA++
W.Lab Snow CC Cushion contains green tea water that helps to provide a cooling sensation after application. Furthermore, it dries pretty quickly and does not leave a sticky feeling aftermath. Coverage wise is high.
W.Lab Blossom White Cushion contains Damask Rose water to enhance the whitening effect on the face. It dries to a silky smooth feeling yet leaving the skin feeling moisturized the whole day. Coverage is medium.
Finishing powder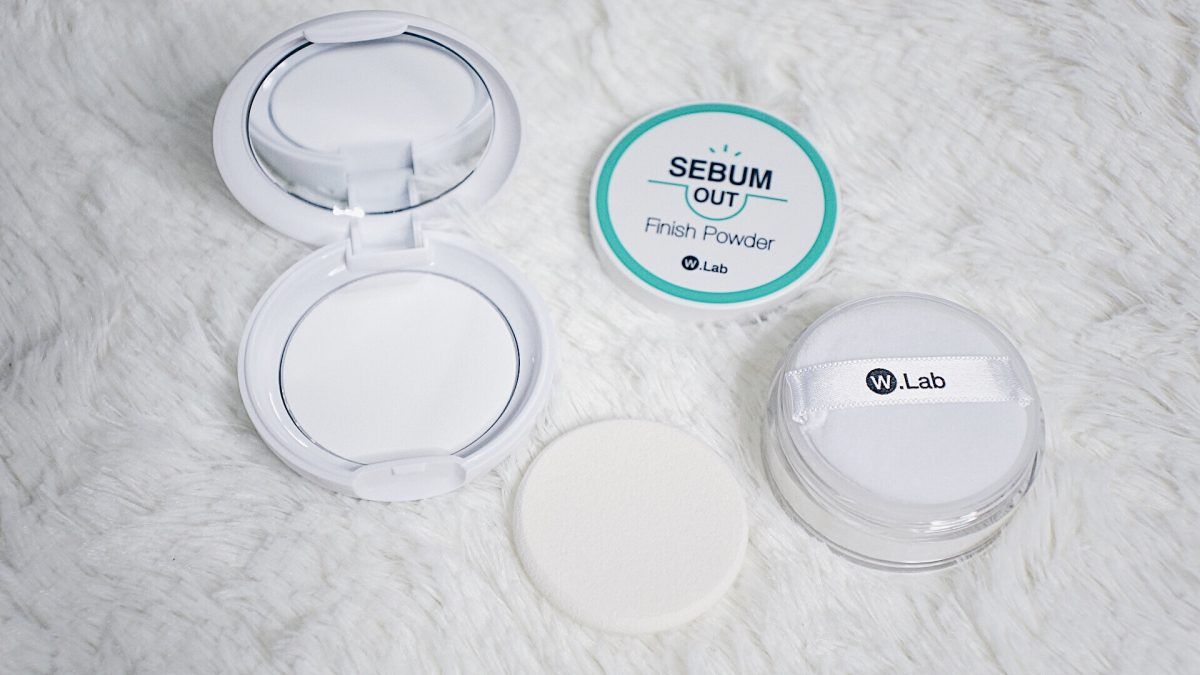 W.Lab's finishing powder contains Arnica extract that improves blood circulation and nutrition of the skin. It also has anti-inflammatory that penetrates deep into the epidermis. It feels very lightweight on the skin and really makes my makeup stay matte throughout the day.
Compact Kits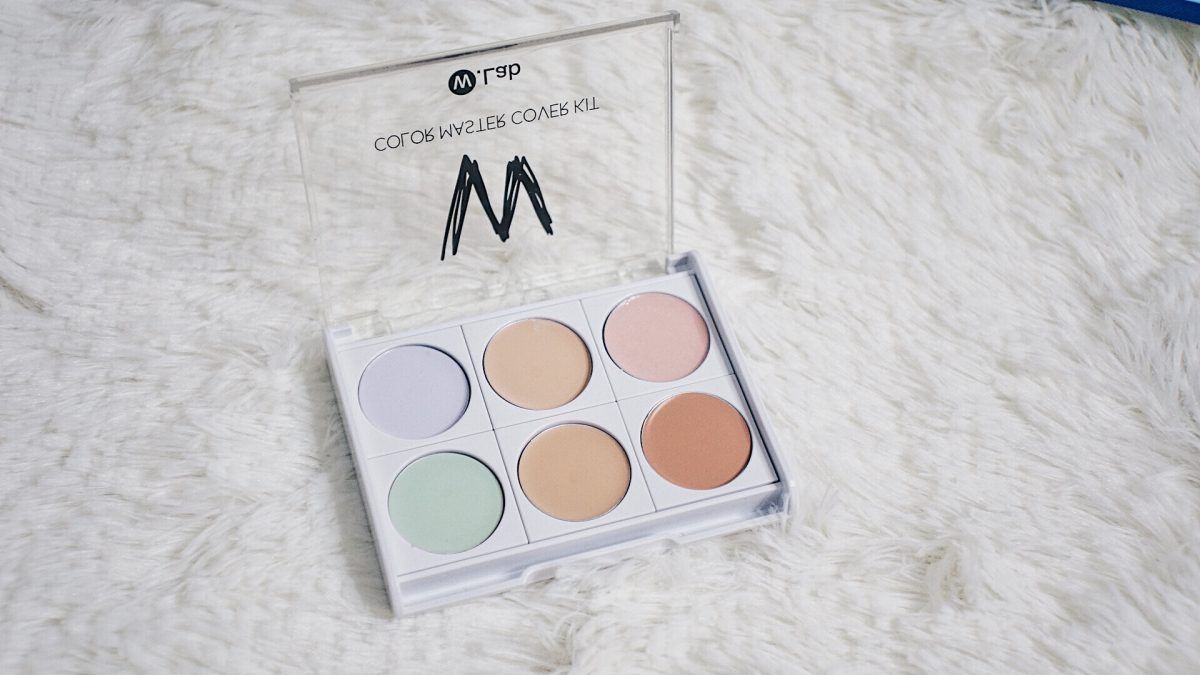 W.Lab Color Master Cover Kit
From left to right: Contains 2 base (Colour correcting purple and green), 2 Concealers (Ivory and Beige), 1 highlighter (pink) and a contour shade (dark brown)
*My favourite product*
Flower Lip & Cheek Kit
It's a perfect daily touch up kit to bring around as it's so compact and the colors are super pigmented. If you're desperate to look good for a last minute dinner, you can even use them as an eyeshadow shade too.
W.Lab Pocket Shadow Palette
From Left: Eye base, Highlighter, Bright Peach, Shine Coral, Shine Gold, Gold Brown, Shade Brown, Mocha Brown
I foresee myself using this palette a lot because not only is this eyeshadow palette SUPER compact, the colors are perfect for day to night eye looks. It may not be the MOST pigmented eyeshadow but surprisingly, it's quite long lasting.
Blusher
W.Lab Bling Bling Cheek is a multi-purpose blusher that contains a pink gradient blush, from matte to shimmer. The shimmer shade can even be used as a highlighter to highlight your cheekbones and nose bridge.
Full Face with W.Lab products
Skincare Products
White Holic Quick Whitening Cream – White Holic is an intensive whitening cream that helps lighten age spots, acne and uneven skin tone problems. If you're someone whose looking to whiten your skin instantly, White Holic is perfect for you.
W.Lab Milk Bubble Body Scrub – I loveee body scrubs! They make me feel so fresh after a long day out. W.Lab's body scrub is very generous with their granules, so you can make sure that it scrubs every inch of your body without leaving any out.
W.Lab Sebum Out Peel Off Mask – It was my first time trying a peel off mask and to my surprise, it wasn't painful at all. W.Lab's peel off mask is very gentle to the skin and it really got all my dirt out, especially the white and black heads around my T-Zone.
Milk Protein Cleansing Foam – It is a cleansing foam that helps to remove sebum, blackhead and dead skin. Apricot seed fine powder provides silky skin care and prevents pores from sagging. Elastic mojji texture to absorb impurities.
Black Kill Pore Tightening Pack – Not only does this baby removes blackhead, it also helps in lifting our skin & tightening our pore. Unlike the usual mask, it only requires 10 minutes to get full removal of your black and white heads.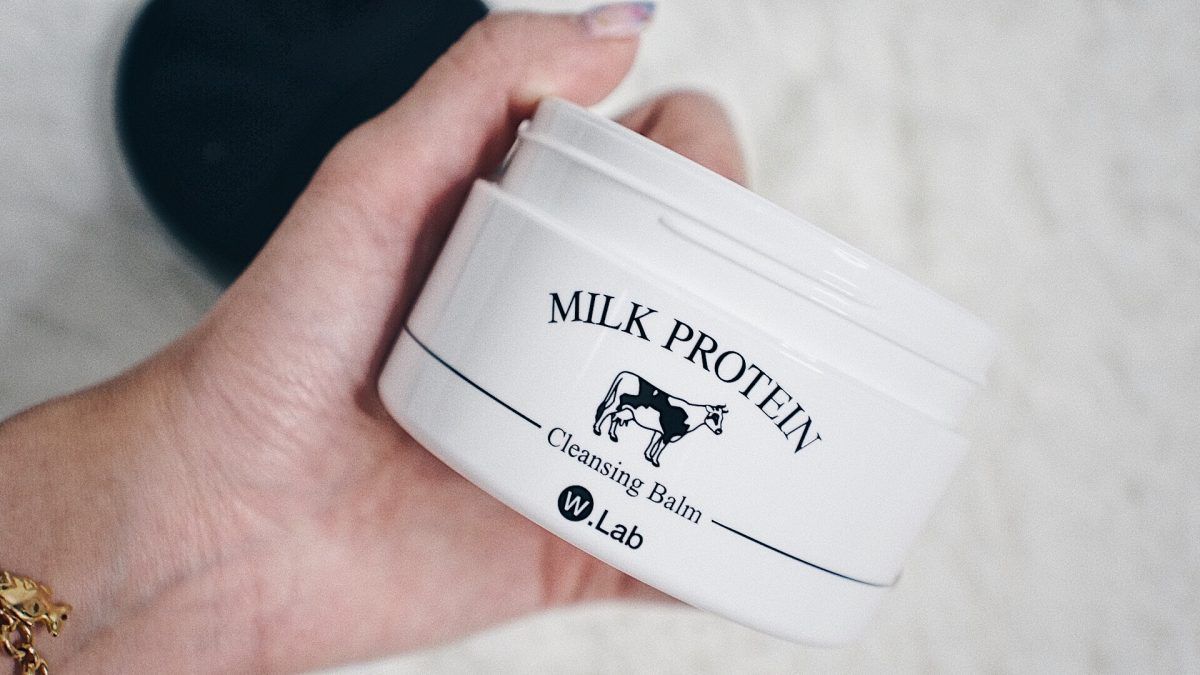 W.lab Milk Protein Cleansing Balm – It works as great makeup cleanser for people who loves applying thick & heavy makeup as the milk protein cleansing balm would melt the makeup and removes excess sebum on our skin. It comes with a spatula to make application more convenient.
W.Lab Black Kill Pore Cleanser – It comes with a soft silicone bristle brush that massages and cleanses each pore gently and evenly and it also comes with a button on left to ensure that you do not over pump the product out. I have really bad blackheads on my nose, so this really gets the job of the removal of my blackheads done perfectly.
Hope you guys find this post helpful!
See you next time x