Hello Lovelies, I am feeling really excited to share the news that in the month of March, I will be putting myself through Marie France Bodyline's 3-Step Body Wellness System to Detox, Activate and Burn Fats to give a slimmer silhouette. Under the professional guidance of Marie France Bodyline's team of certified nutritionists, Professional consultants and trained therapists whom will be helping me set wellness and body goals.
Actually, to be honest, I am not fat and most times people around me think that I am rather lean. The body that I have now is attained through hours of sweat in the gym and eating as healthily and clean as I possibly can. It might also come as a surprise to many of you that I workout 3-4 times a week in activities ranging from 7km walking to High-Intensity Interval Training, known commonly as HIIT.
Despite the hours I put in and the buckets of sweat that I wipe off after each workout, the problem areas remain as PROBLEM AREAS. Well, I guess it is a blessing that my problem area is not easily seen and can be hidden under shift dresses and loose fitting clothing. My arms and legs look lean. But I do think that there is room for improvement and I yearned for a slimmer waist and hips and I knew Marie France Bodyline will be more than able to help me attain the curves I was looking for.
ABOUT MARIE FRANCE BODYLINE
Marie France Bodyline was originally established in Switzerland and now has a worldwide network that includes slimming centres in Singapore, Malaysia, Hong Kong, Indonesia, Thailand and Macau. With more than 30 years of experience, they help women achieve their ideal body shapes.
Marie France Bodyline's successful track record with celebrities, like Christy Chung & Fann Wong, and clients globally make them an outstanding slimming centre that truly understands a woman's body.

The modern women have so many roles that they take on from being a wife, mother, daughter, career women and quite honestly the list goes on. And time is always a rare commodity for these women. With Marie France Bodyline's years of experience catering to the beauty and slimming needs of women, they are the best in the industry to understand the changing needs and demands of modern women. Hence, Marie France Bodyline came up with a 3 Step Body Wellness System to help customers attain their desired body weight and shape with guidance from the trained professionals.
STEP 1
DETOX: Reduce water retention and eliminate fat-stored toxins. Detoxification also helps to boost immunity, promotes anti-ageing benefits, as well as improves skin texture and appearance.
STEP 2
ACTIVATE: Lymphatic and vascular systems are enhanced to boost metabolism and blood circulation. This helps to expedite fat breaking process and cellulite reduction.
STEP 3
FAT BURNING: High-intensity treatments with the aid of machines to boost the fat burning process, effectively getting rid of unwanted fats deep below the skin surface in a shorter time.
Now that we are certain of the professionalism and expertise of Marie France Bodyline, here's the overview of what the 3 Step System Body Wellness System is about; Detox, Activate & Fat Burning. Though losing inches and weight is important, to have it done in a safe and healthy manner is also of great important as you wouldn't want to wreck havoc to your body going on a crash diet that is not sustainable in the long run. The programs at Marie France Bodyline embraces this belief of a healthy lifestyle leads to a healthy body and they want to share this principle with every lady trying to get a step closer to their ideal bodies just by making little changes to lifestyle and habits.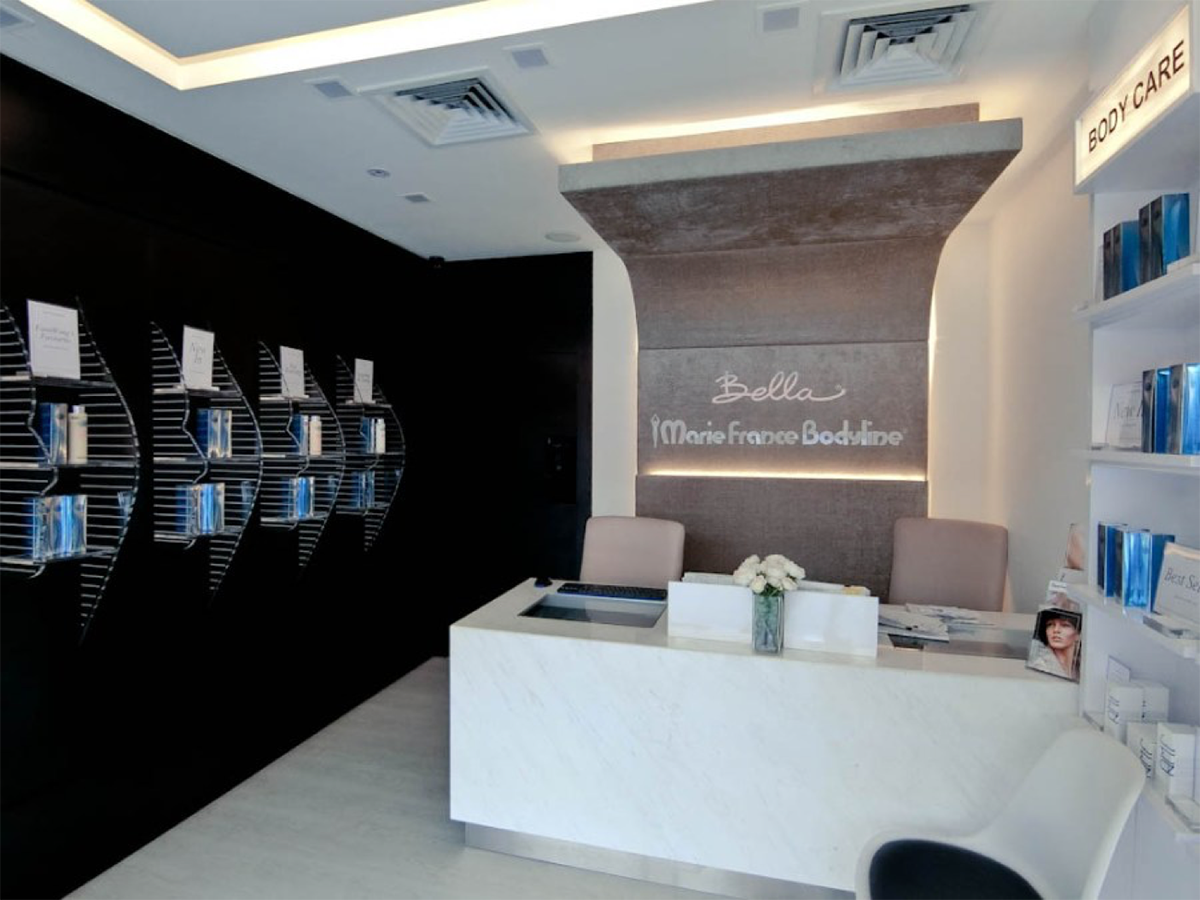 Before I embark on the 3 Step Body Wellness System, a consultation session was conducted at their newly renovated One-Stop Beauty Wellness Centre in Bishan. As part of this new experience, there are added beauty and skincare facilities for you to enjoy the convenience of a one-stop beauty service centre, all in one location. This new Beauty Wellness centre has a comfortable and welcoming ambience where I felt really at home with its bright and clean interiors.
The consultation started with the slimming consultant who would run through measurements like height, weight, body fats percentage and body measurements. From this information, the consultant told me that she doesn't see much problems with my legs and arms and that the slimming efforts should be focused on my hips and tummy area, which is the same problem area that I have identified myself.
With careful thought and consideration of my lifestyle needs, the consultant recommended some treatments for me to help me achieve the ideal body. The first phase of the 3-Step Body Wellness System is DETOX. The stresses of work life coupled with irregular meal times and bad food choices leaves us with a body that is overloaded with toxins. Detoxing is is the first and the most important part of the 3-Step Body Wellness System, cos a body filled with toxins will not be able to absorb any good nutrients nor have efficient body functions.
A simple analogy would be that of a clogged pipe. If the pipe is stuck with gunk and slime, the fluid that flows through will not be smooth and sometimes it might not even be able to flow to the other end of the pipe.
We would certainly want to work with a body system that effectively break down fats and efficiently carries them away from our body and to be expended away as energy.
For the first week of treatments, the focus was on DETOX and I was advised to take the Express Lipo Thalasso Therapy (ELTT), which consists of a Seaweed Mask and a Thermal Wrap, with focuses on the body detoxification through sweat.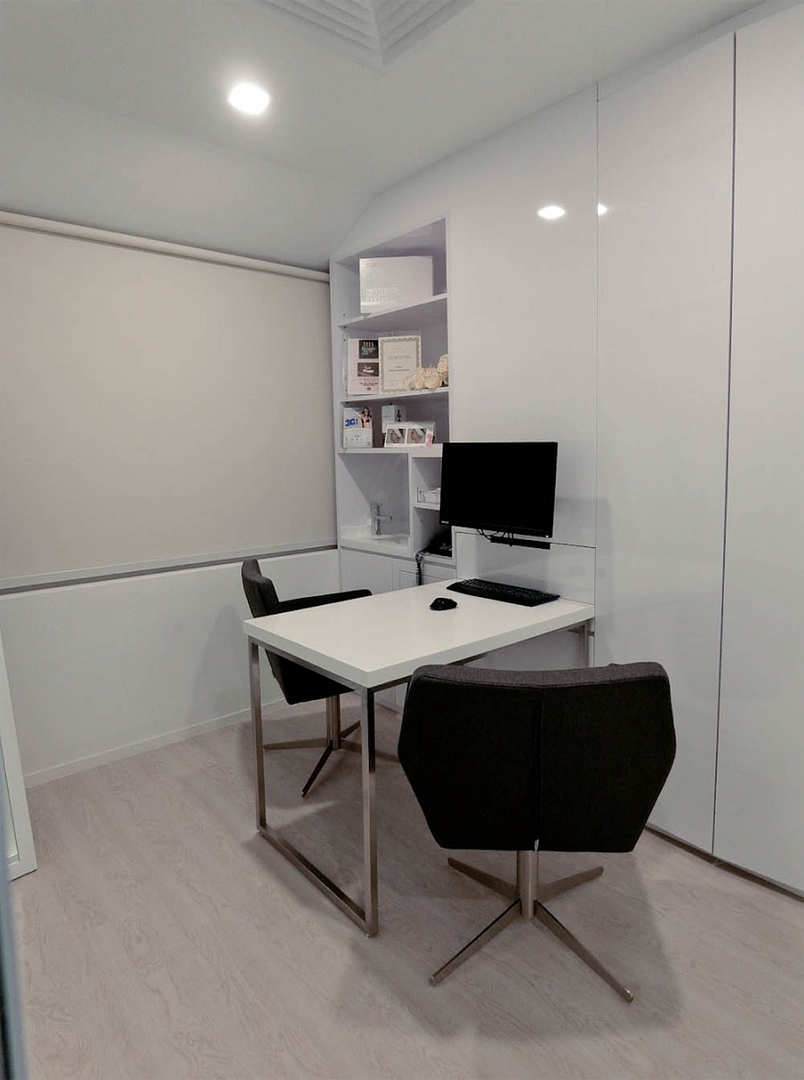 " The best technology can only help you achieve body goals from the outside in, but beauty and wellness start from within."
That is where the in-house nutritionist, Shu Ling, comes in. She asked me a couple of questions relating to my lifestyle, work timings and also usual meal intakes and with some careful thought, she put together a one-week meal plan to get me started. The meal plan was really good and relevant to our local context as it had a list of recommended local food. This was such a good guide for food as most of the meal plans that you can get your hands on are usually food that is available in the western countries and they are mostly salads and raw food, which our Asian stomachs are not really accustomed to.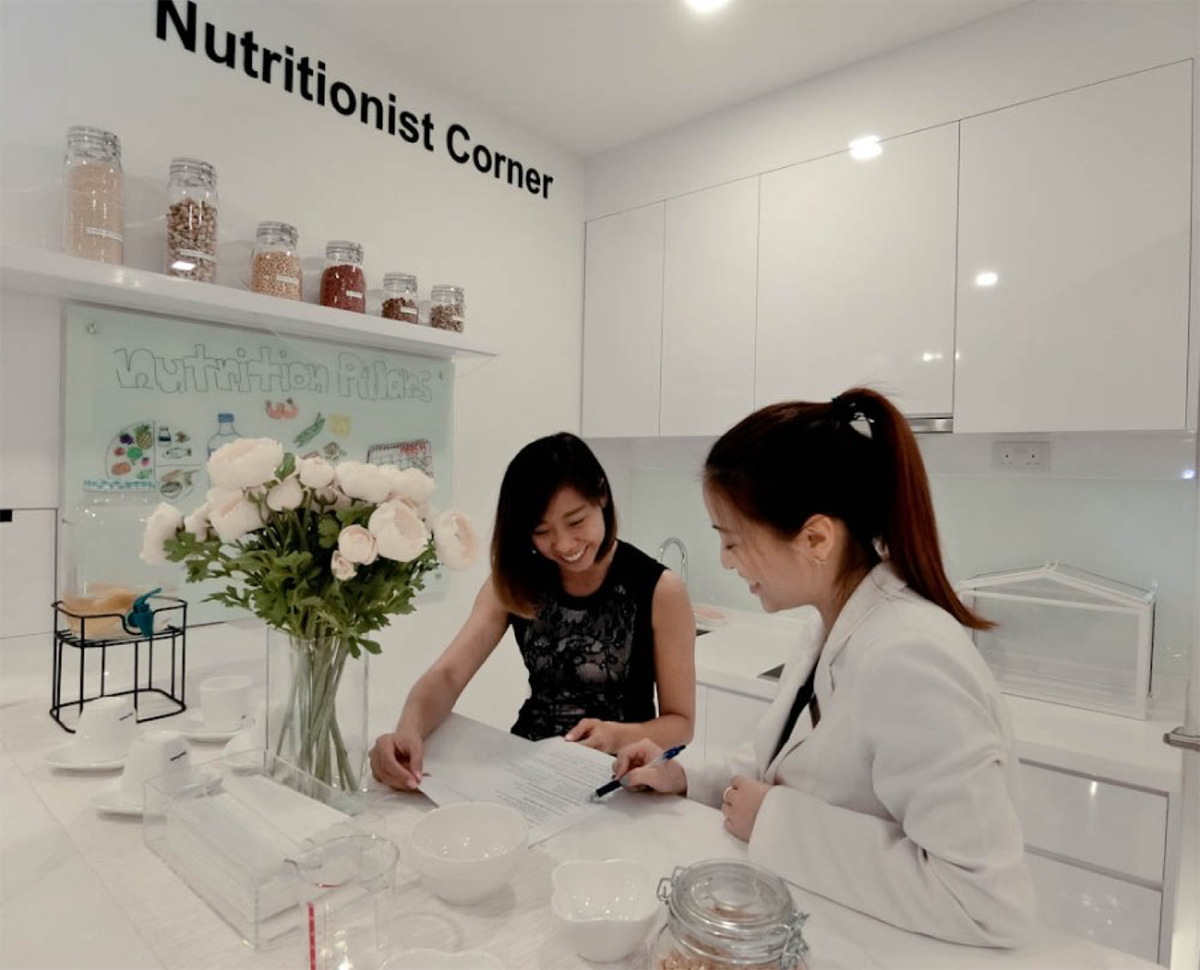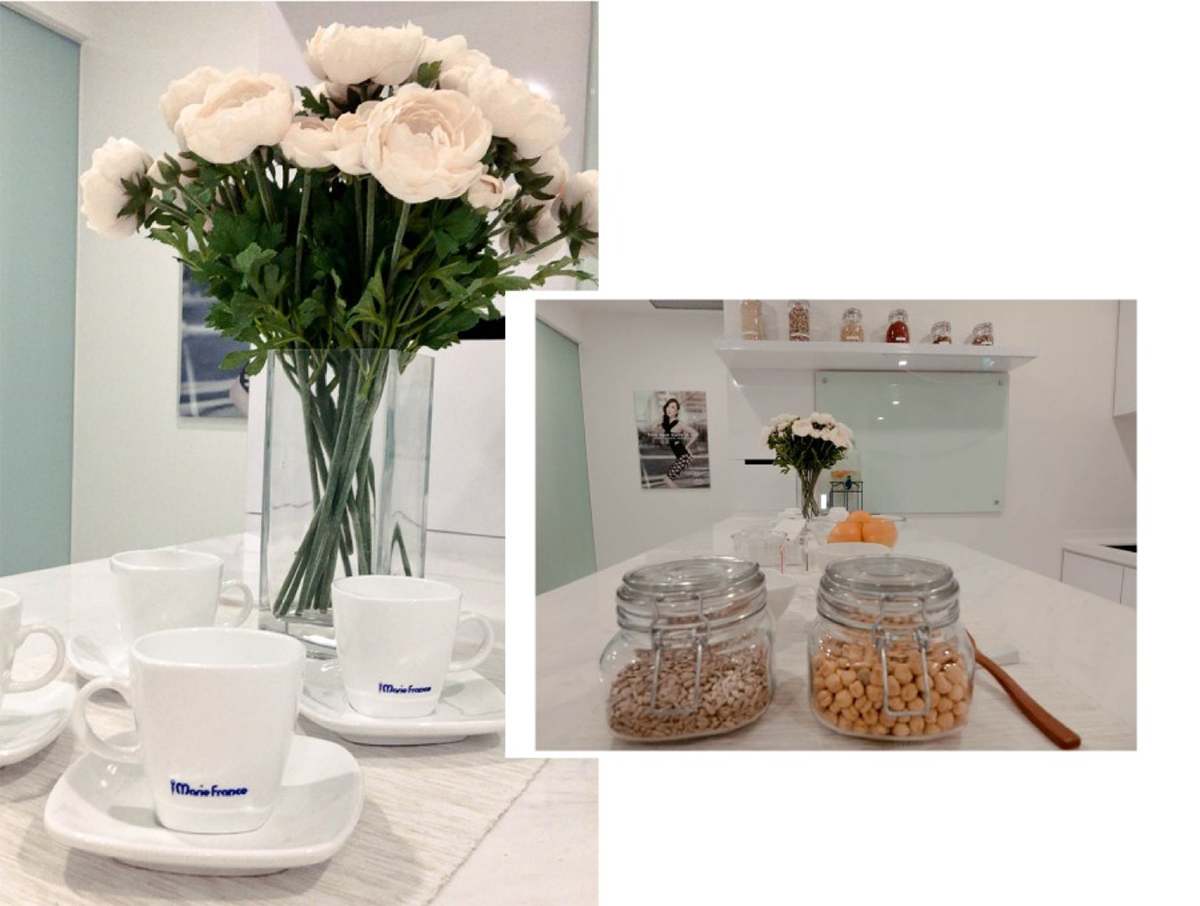 I had my meals and treatments planned out in the first week and I am all ready to get started!
Coming soon in April, Marie France Bodyline will be adding this new technology named i-Laser Sculpt which has proven to be very effective in reducing body fat in targeted areas. That is like a dream come true for many of us who has problem areas that we want to focus on. This treatment is clinically certified to reduce your body fat percentage of up to 4.8% fat reduction. Boy, was I excited to try this new machine.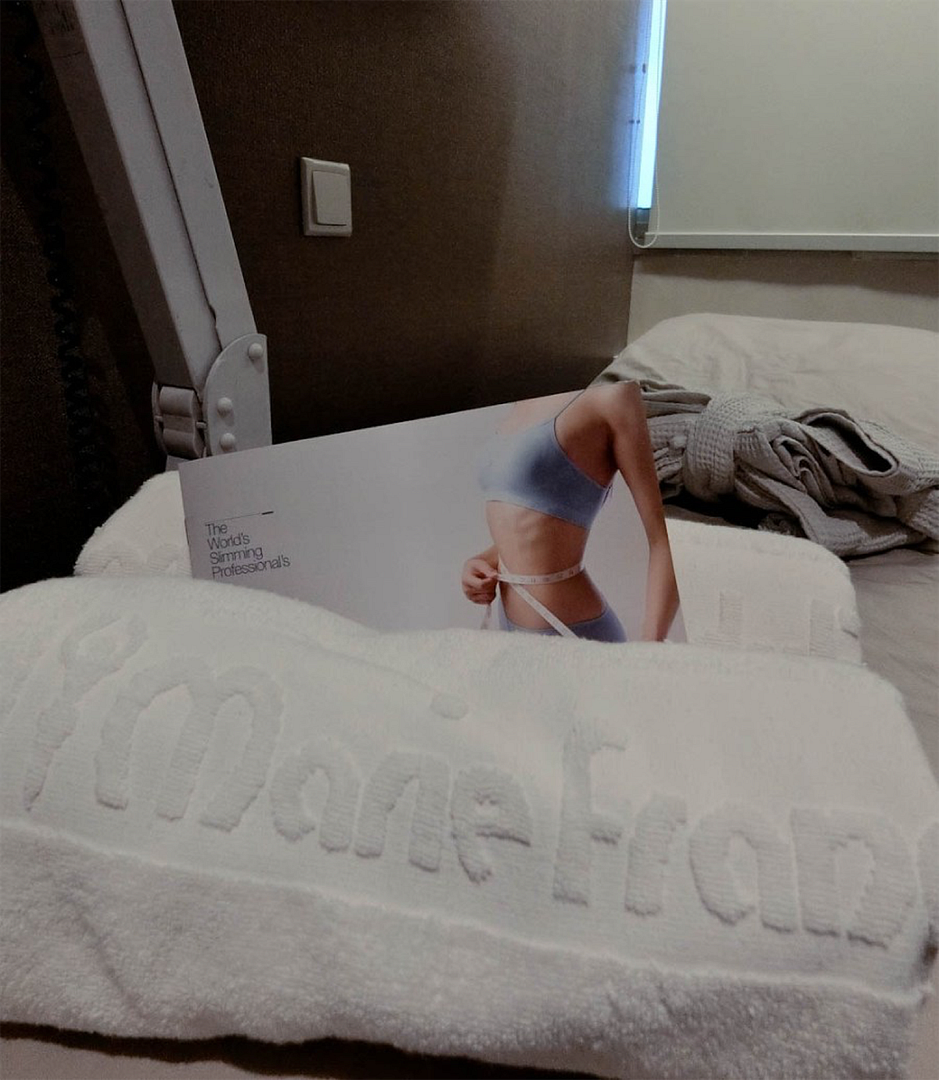 I can't wait to share more about my treatments and results in my next post.
But meanwhile, let me change into the nice cozy robes while I take my first step into this slimming challenge. Wish me luck!