I don't deny my age. I can't be any happier to announce it but this "happiness" will come only if I am taking proper care of my skin. Imagine someone gasping upon hearing my age and exclaiming that I look much younger than that! I believe this is something that every woman desires.
Even though I am already in my 30s, the image I want for myself is being stylish, youthful and healthy-looking. There is a vast difference in the physical age when the skin falls below the naked eyes' standards. This is why it is extremely important to keep the skin well hydrated and protected at all times.
I had been missing out an essential part of the skincare regime - intensive facial treatment, since I embarked on a natural and organic journey for the past 3 years because I rejected most facial sponsorship. I didn't have faith in the products they use, especially the ingredients part. It took me awhile to read through information when I came across Dr Antique Switzerland and I had the chance to try out their signature treatment: COLLAGEN - DNA COMPLEX + BOOSTER INTENSIFIER.
My skin drank like it had been in Sahara Desert for 3 days.
Although I am already very fair to begin with, my skin became even more luminous after the partial treatment.
The White Splendour DNA Complex features a potent dose of Orange essential oil that empowers a profound transformation on skin via restoration of skin fairness, radiance and translucency. The concentration of Hydrolysed Collagen readily penetrates to stimulate collagen production and support skin's density for an instantly firm and taut appearance. Natural, moisturizing actives enrich the formula to provide lasting hydration and youthful suppleness.
This highly innovative synchroniser is formulated with exclusive age-defying actives to target and improve on various ageing skin symptoms. With a unique serum and powder combination, this efficacious formula re-ignites and boosts skin functions to regain a more youthful appearance. Skin structure is strengthened to reduce the appearance of lines and wrinkles. Continuous usage restores skin resiliency, radiance and vitality to reveal younger looking skin.
BENEFITS
Helps reduce wrinkle length and depth while plumping skin for added volume and density
Awakens skin cells rejuvenating properties, strengthen skin health and vitality to prolong a youthful appearance
Infuses brightness in skin to lighten pigmentation, imbues bright radiance, restores skin's innate fairness and even out skin tone and boost clarity
Replenishes hydration to restore smoothness and improve texture and tone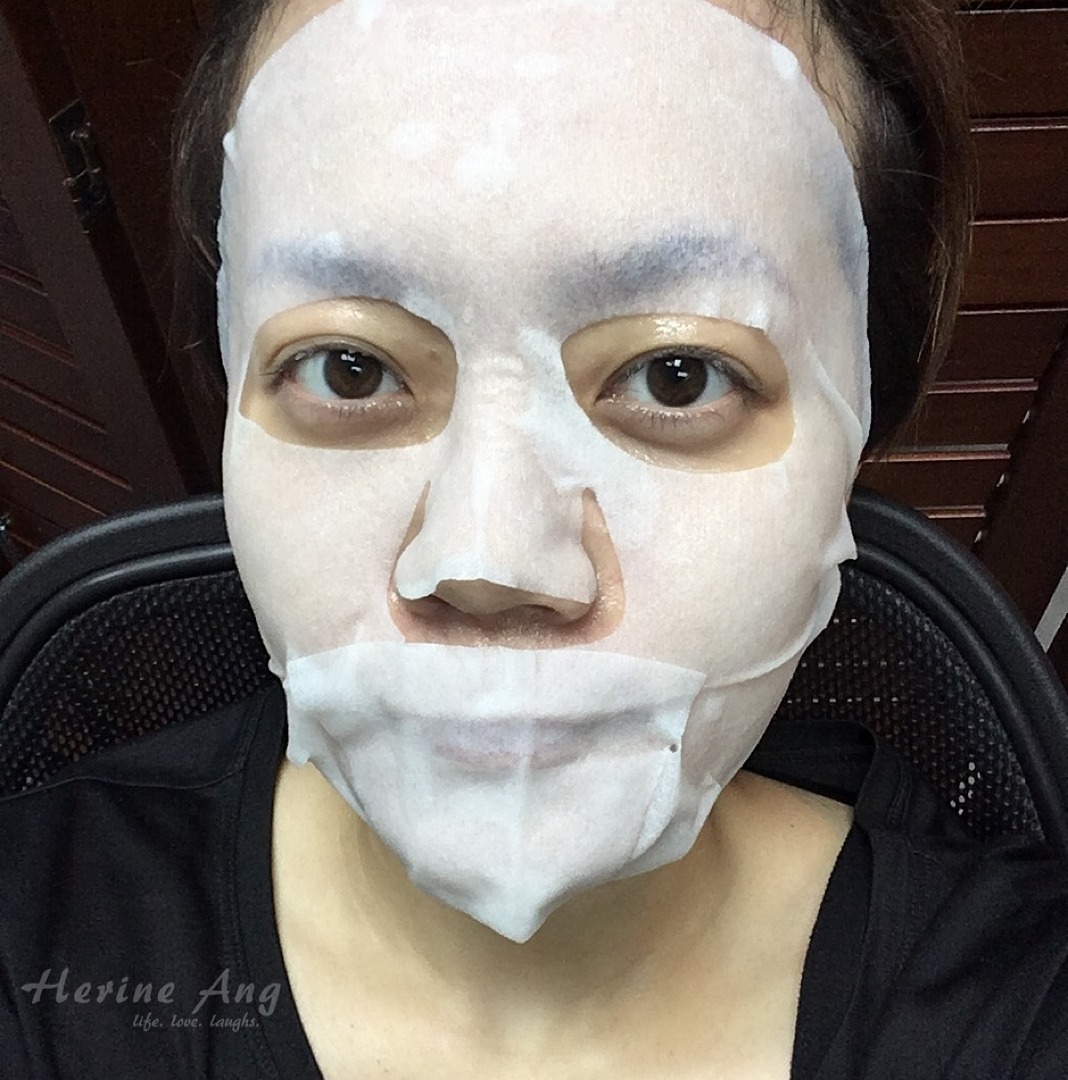 My puckers were being treated too and I totally don't mind since the ingredients are safe and so moisturizing! After the mask was taken off, I noticed my lips looking brighter and plumper!
My skin was further pampered with 2 ampoules - Telolift and Moisturelock. The session left me going out without applying any makeup because my skin has not felt so bouncy (supple) and radiant in a long time!
A vain woman never indulges in only professional facial treatments! I brought home Dr AntiQue Telolift and Moisturelock ampoules for some good maintenance at home.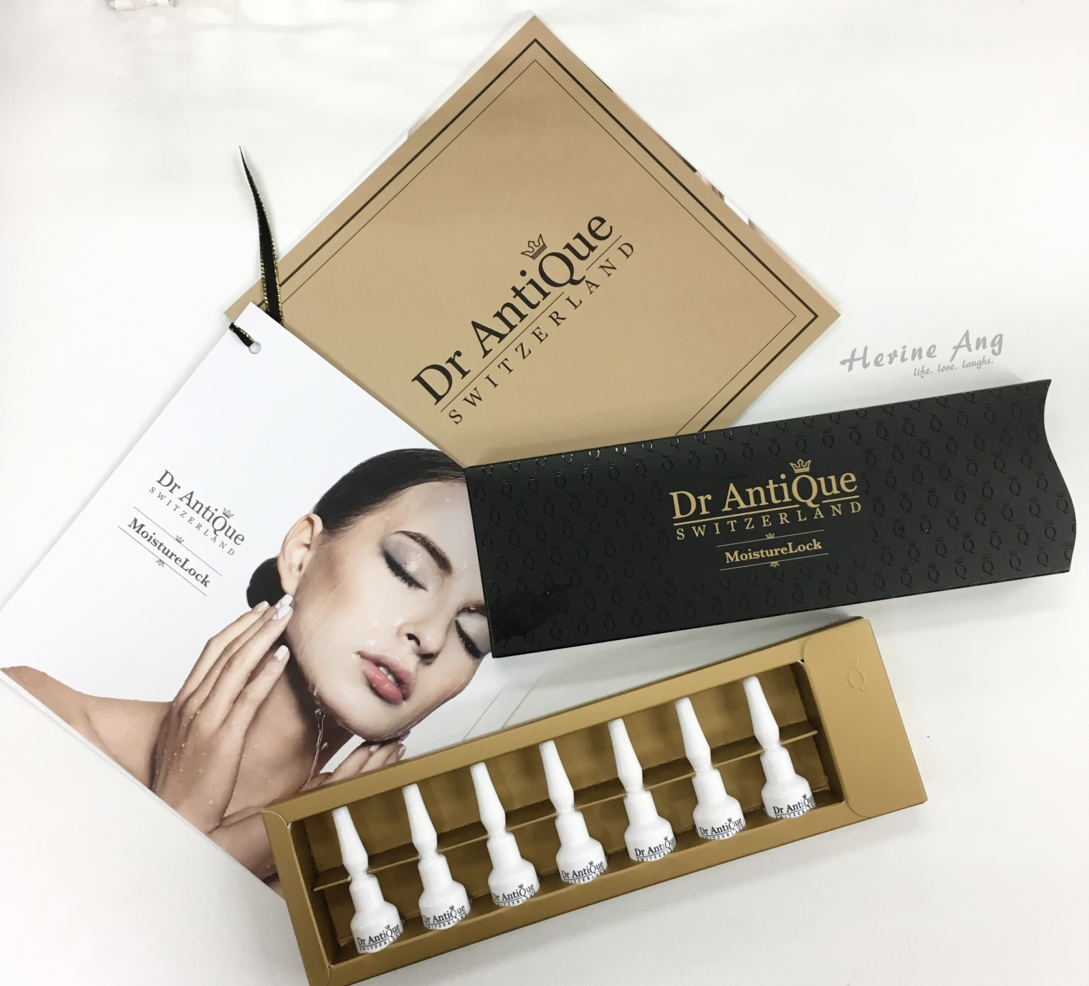 Dr AntiQue - MOISTURE LOCK
Featuring a blend of rich nourishing agents, this unique formulation preserves long-lasting hydration to continuously moisturize and soften skin, leaving it feeling refreshed and perfectly hydrated. Formulated with Plant Placenta and 3 types of HA, it is specially designed to help skin retain hydration, radiance and elasticity.
BENEFITS
Provides an intense hydration level on the skin
Refreshed and soothes skin
Balances skin moisture level and prevents from dehydration and feeling of tightness
Early prevention of skin ageing
Active Ingredients: 3 types of HA, Pseudoalteromonas Ferment Extract, Hydroxyethyl Urea, Panthenol, Honey Extract, Horse Chestnut Extract, Aloe Barbadensis Extract.
Dr AntiQue - TELOLIFT
This luscious serum bolsters skin's natural restorative mechanism and effectively fights against environmental stressors that can cause ageing. It acts deep within the skin to stimulate and strengthen skin's youth mechanisms. It contains a powerful blend of active ingredients that work in synergistic harmony with our excusive technology to achieve a youthful, firmer and fairer skin. The inclusion of TeloYouth ComplexTM, LineFreeze and anti-ageing peptides are the secret equation of this wonder serum. These exclusive anti-ageing complex offer visible, intense firming and skin tightening result. Face contour is immediately redefined, which gives younger-looking appearance.
BENEFITS
Instantly lifts the face contour and minimises the appearance of fine lines and wrinkles
Increases skin's firmness and elasticity
Delays ageing process which can be accelerated by the damaging effects of free radicals
Soothes and rebalances skin
Active Ingredients: TeloYouth ComplexTM, Alps Botanical Stem Cells, Acetyl Hexapeptide-8, LineFreezeTM, Peptide Collagen-BTM, Superoxide Dismutase.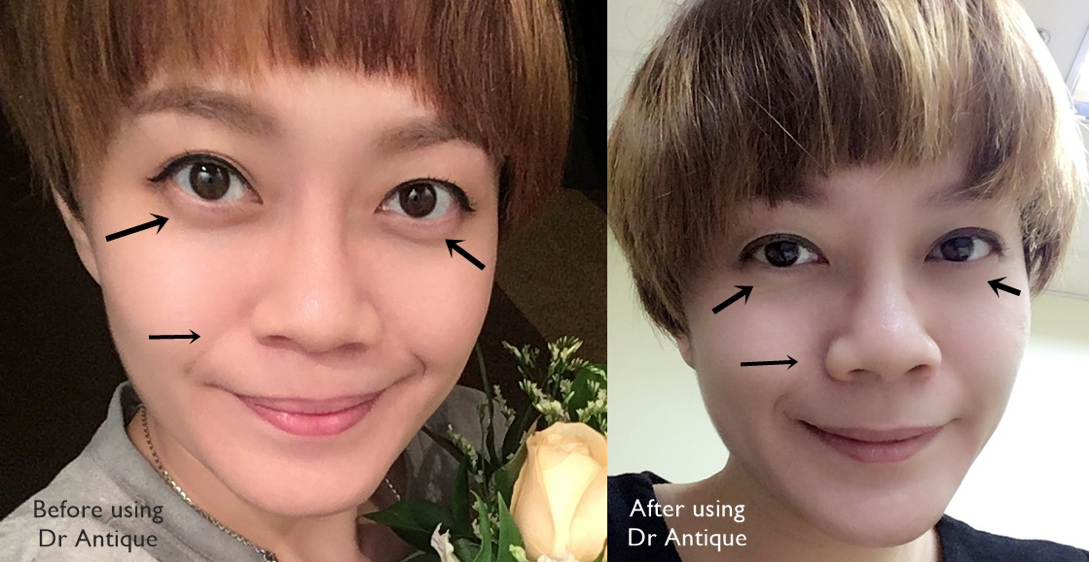 Apart from the visible hydration supply and lifted facial contours, I also realized that my eye areas are better drained and my lines and wrinkles are much improved! The laugh lines also filled out incredibly.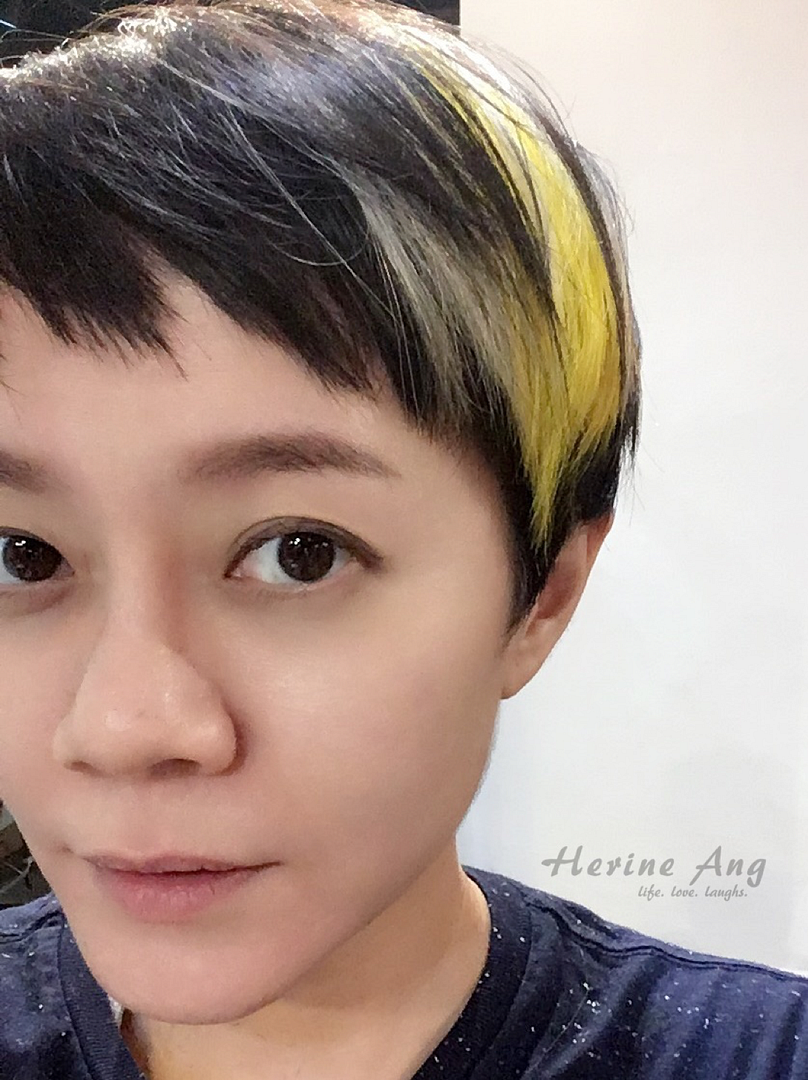 Now, I am proud to say I am turning 32 in a few months time ;-)
The skin care line - Dr AntiQue, Switzerland™, is proudly presented by the Sole Distributor, The New Paradigm Pte. Ltd.
QUALITY
Dr AntiQue, Switzerland™ skin care line, is developed and formulated by internationally recognized chemists working together with a board of physicians. This skin care line, carrying all natural ingredients, to cover all your skin care needs, is completely manufactured in Switzerland, with zero chemicals. We are intentional about using only the highest quality and skin-loving ingredients because your skin deserves it. We are more than confident that our products will completely transform your skin leaving you healthier both inside and out.
Bloggers' Reviews:
Regina Chow: Transforming into Snow White with Dr AntiQue
Jesslin Ong: Dr AntiQue MoistureLock and SnowWhite Ampoules Review
For more information on the product, you can call Dr AntiQue at 64433003.
Visit their FB at https://www.facebook.com/drantiqueswitzerland/
Instagram: https://www.instagram.com/dr.antique_switzerland/
Dr AntiQue
Address: 41 Kallang Pudding Road #06-07, Singapore 349316
Tel: 64433003