The wedding is near and just half a year ago, I went to bleach my hair twice. I have been going back to the salon for a monthly hair treatment to help tame my frizzy hair but once a month is really not enough. As much as I want to, I also didn't have the luxury of time to visit the salon once every 2 weeks too.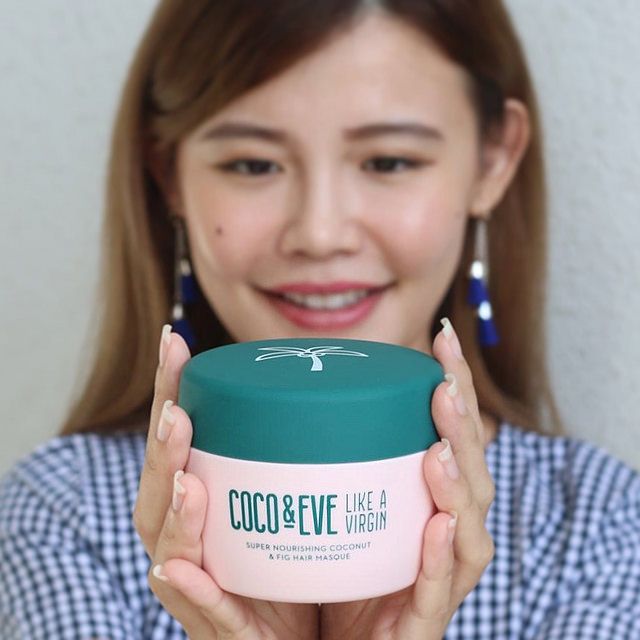 Honestly, I have been trying out a lot of hair products to keep my hair in place. I am also currently using hair oil EVERY single day and I must say that there are pros and cons for using hair oil because things can get really messy and oily. There are also days when I missed my hair oil application in the morning because I was in a rush so I ended up looking like some mad woman walking on the streets.
Recently, I have been introduced to Coco & Eve Like a Virgin Hair Masque set. The packaging is very tropical and cute. You can even buy it as a gift for your girlfriend.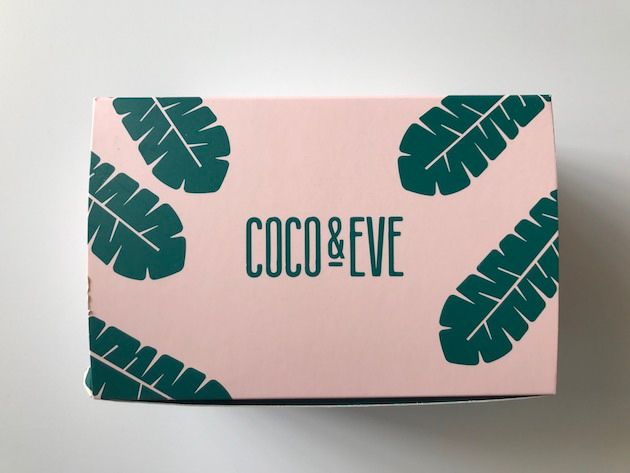 First thing first, I love the Tangle Tamer! Not just for the pastel pink color but it seems to be able to detangle my hair magically. It is so cute that it is currently sitting on my dressing table right now.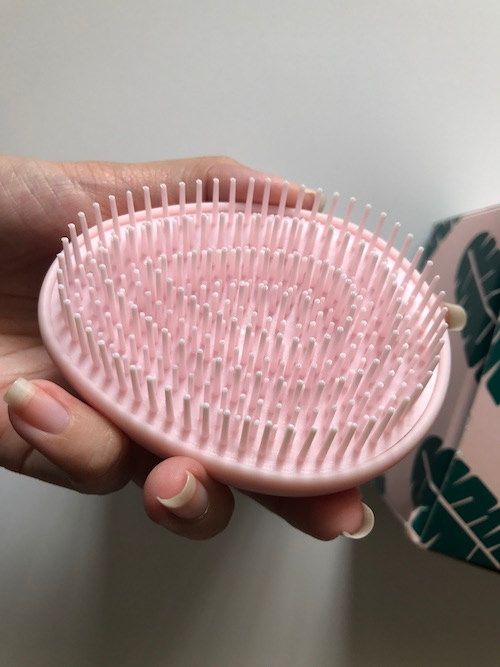 Okay, now time for the real deal – Coco & Eve Coconut and Fig Masque. It is a deep conditioning masque that helps you with your frizzy, messy or stubborn hair – all in less than 10 minutes.
The hair masque contains raw virgin coconuts and fig, which can hydrate the hair. This is especially useful if you are often exposed to dry and humid weather conditions. And by the way, Coco & Eve is 100% vegan, cruelty-free, and contains no paragons, sulphates, phthalates or gluten.
What is worst is that my hair can be very bushy and messy. But recently, you can see an improvement in my hair condition on my IG stories and IG photos! Even the people around me are asking what I did to my hair other than my monthly hair treatments at the salon.
P/S: In case you haven't noticed, I have been letting my hair down for the last few weeks instead of tying them up in a ponytail, which I usually do.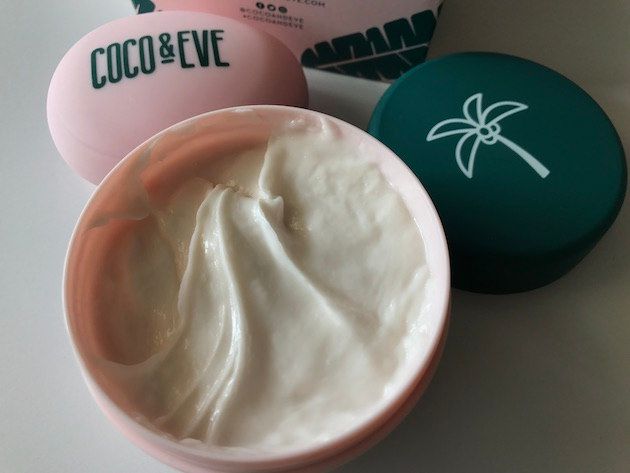 You can notice the difference right after a single use. The pink tamer brush can also be used right after you apply the masque onto your hair in the shower. It helps to even out to masque on your hair.
Some differences that were observed right after a single use: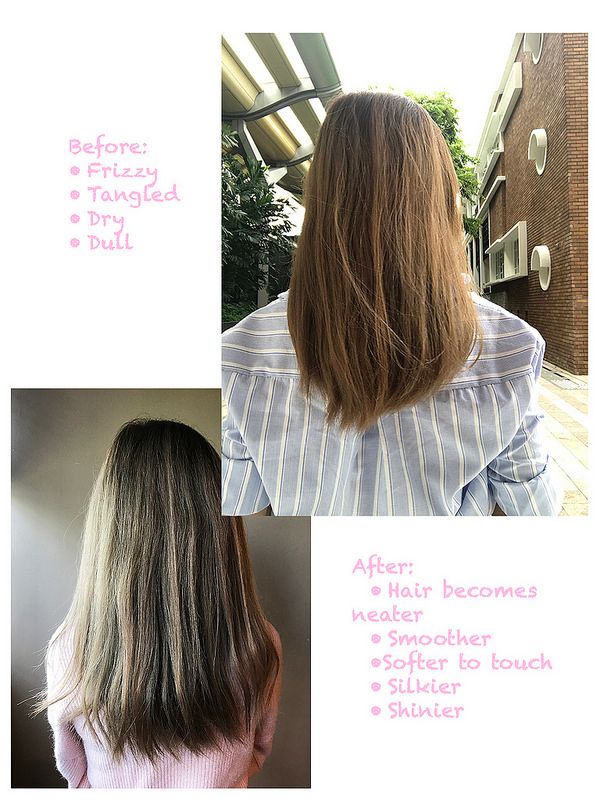 After using it for a few weeks, I realized that it can tame split ends as well. It also doesn't leave the hair with a greasy texture – you know how some hair masque can. The more I use it, the more I like it.
Check out my silky hair and happy face below!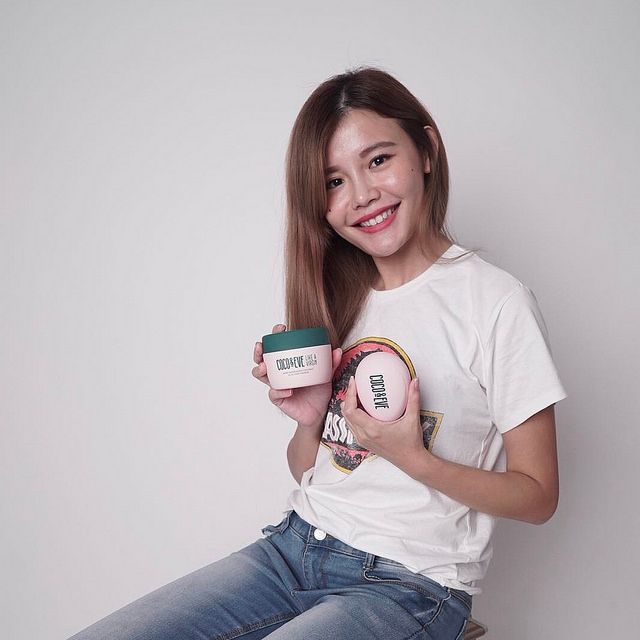 I kid you not! My hair is really soft now!
If you are convinced, head over to cocoandeve.com to buy your first bottle!
Psst: If you have finally finished up your masque, you will be able to find an URL at the bottom of the tube, which entitles you to enjoy 25% off your next masque!
Thank you, Coco & Eve, for sending the masque for my hair. I really need to get a second tub now!