Every girl yearns for her skin to be perfect and I am no exception. On days when I feel lazy, I often wished that I can wake up with my face looking flawless, as though I already have my make up on. #IWokeUpLikeThis
Being a social media influencer, I am kept abreast on the cosmetics and skincare treatments available to improve and enhance my face. One very popular treatment available in the market right now which caught my attention amidst the many treatments I have been reading about is semi-permanent foundation. I don't usually have a lot of makeup on my face and as I desire flawless skin, I decided to give BB Covered Foundation a try at Mirage Aesthetic.
I made my appointment for BB Covered Foundation Treatment ($280) with Mirage Aesthetics the very next day and was told that I can quote "Myfatpocket_Mirage" to enjoy 1 additional session of Mirage Aesthetic's Signature Instant Korea BB glow laser treatment (worth $480) for free! This means that all l I needed was $280 for 2 treatments to look good this Valentine's Day and Chinese New Year!
What is BB Covered Foundation Treatment?
It is a 90-minute Perfect Touch Solution that uses Korean Food and Drug Administration-approved and natural products combined with the latest technology from Korea to help you enhance your natural features.
As I have huge facial pores on my cheek areas and uneven skin tone, the treatment can brighten my complexion, minimize my pores and even out the skin color.
Other benefits of the treatment include:
• Reduces and improves scarring problems
• Reduces inflammation
• Improves skin texture
• Reduces wrinkles and dark eye rings
• Hydrates the skin
• Long lasting effect for up to 4 months
• Instant results
Before the start of any procedure, the aesthetician will make sure that my skin is cleansed and exfoliated followed by the application of a multi-growth factor (MGF) ampoule and a BB cream. A device, Micro-Needling, was rolled over my face which was said to feel like tiny ant bites but felt more like a facial massager to me. It was so comfortable that I fell asleep throughout the treatment.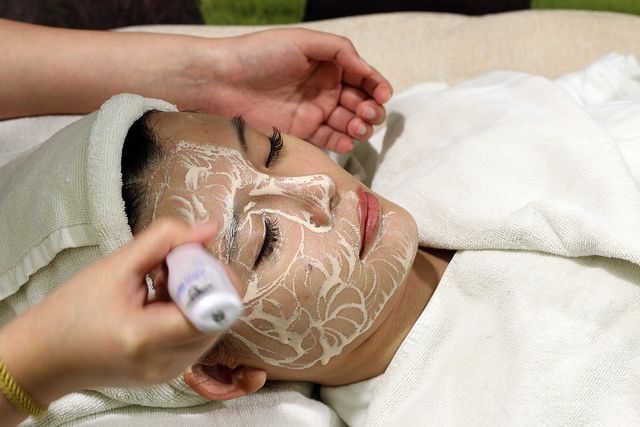 A skin booster and MGF mask was applied right after the micro-needling treatment to hydrate the skin. After the entire treatment, my face looked brighter and smoother instantly. I can safely say #IWokeUpWithFlawlessSkin now! You can expect some very mild redness which will typically go away within a day but I experienced none of this.
As you can see from the picture below, my face was literally glowing from the treatment and I absolutely love treatments that have no downtime.
With the BB Covered Foundation Treatment done at Mirage Aesthetic, I can kiss goodbye to thick makeup and spend lesser time dolling myself up every morning now. Oh, thanks to the smoother skin texture, even removing my daily makeup is such a breeze now too!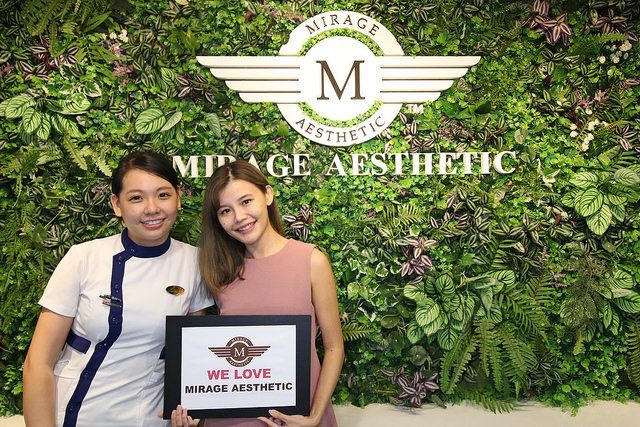 If you are interested in looking your best and doing the treatment before Chinese New Year, quote "Myfatpocket_Mirage" to further enjoy 1x Mirage Aesthetic's Signature Instant Korea BB glow laser treatment (U.P. $480) for free with 1x session of $280 Mirage Aesthetic's BB Covered Foundation Treatment (U.P. $680) done – limited to the first 20 sign-ups only.
For more information about Mirage Aesthetic and the treatment, please visit: http://www.mirageaesthetic.com/covered-bb-promotion/
Instagram: @mirageaesthetic | Facebook: Mirage Aesthetic
Mirage Aesthetic is located at 1 Tanglin Road, Orchard Parade Hotel, #04-08 (office lift), Singapore 247905
To make an appointment:
Tel: 6262 3358 / 6262 3378 | SMS: 8240 3523