Regular facials are necessary for skin maintenance for clear and radiant skin. I went back to my trusted EHA Clinic to try their V Signature Treatment a couple of weeks back after hearing really good things about it.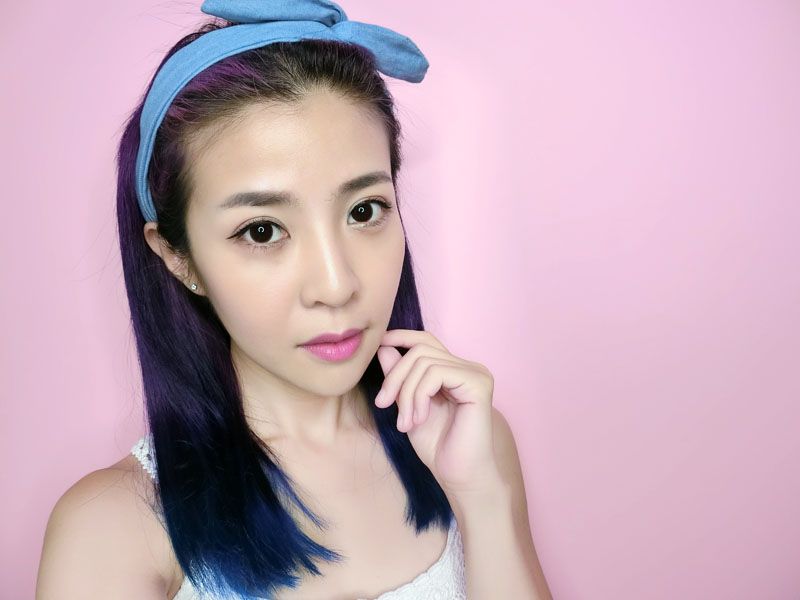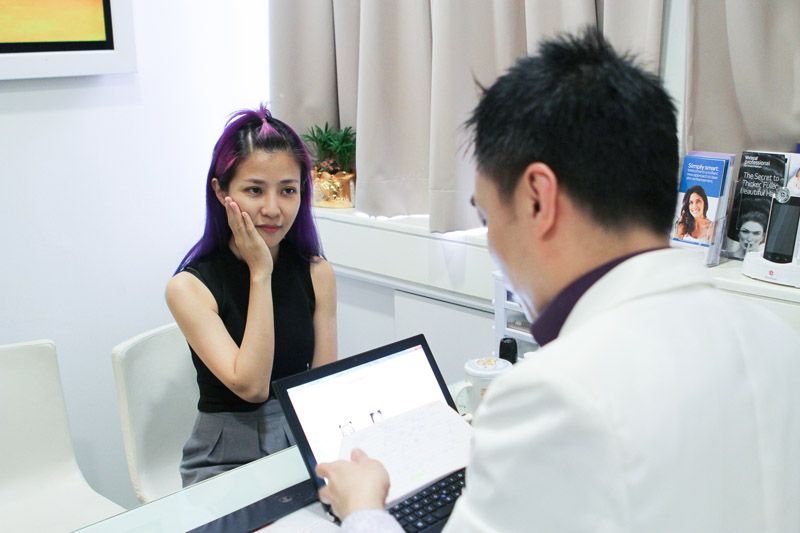 Before I went for my facial, I went to Dr. Tam to check my skin condition from my last Restylane Skinbooster's treatment. All was well and good!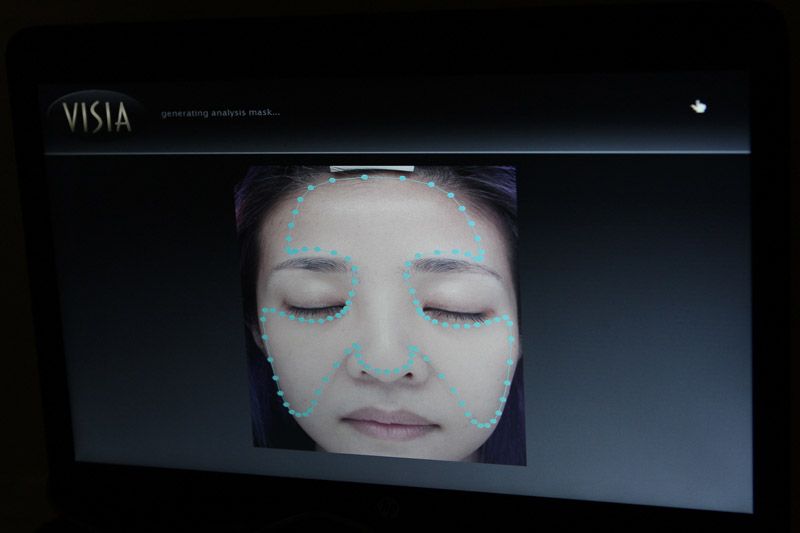 As usual, the nurses took photos of my skin with the VISIA machine before the start of my facial to better understand the condition of my skin.
EHA V signature Treatment uses a potent blend of Vitamin C, Alpha and Beta Hydroxy Acids, and gentle and effective fruit enzymes to speed up cellular turnover, skin lightening, skin tightening, and skin brightening all skin types. It is safe to go ahead with V Signature Facial even if you have sensitive skin, or if you are suffering from rosacea.
After cleansing my skin, the nurse proceeded to give a me a good facial massage with really nice smelling and relaxing essential oils. The facial massage focused a lot on lifting the face to achieve a V-shape face. And I have to say that my laugh lines were visibly reduced after the session. My face felt tighter and firmer too. Yay to anti-aging and anti-sagging, the greatest fear of vainpots like me!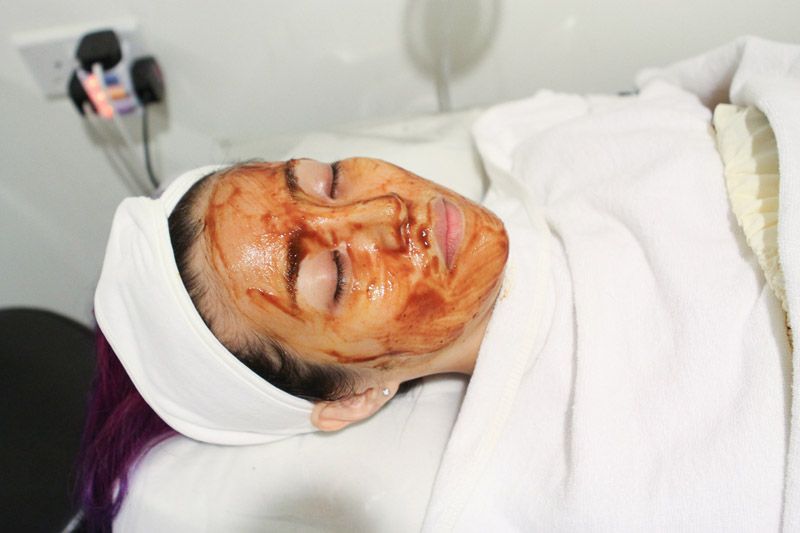 A mild, non-chemical fruit peel was applied and left on for around 20 minutes after that. It serves to brighten the skin using fruit enzymes with a 30% concentration of vitamin C. A blend of organic papaya, pineapple, pumpkin and mango rebalances tired, stressed, and dull-looking skin. It helps to naturally regenerate, restore, and soothe the skin.
The nurse removed the peel for me and applied a mask while she puts me under light therapy. I've heard so much about how different colour lights can target different skin concerns and I was very keen to try them out.
I was prescribed the blue and red light for my skin condition.
Ok, here comes some simplified science talk for those who are interested in how the light therapy worked.
Red light causes body to release cytokines and as more cytokines are released, collagen producing cells called fibroblasts leap into action. If healing is required, then the skin will heal; if it is already healthy, you will get a plumping effect from the extra collagen created. In short, red light is for healing and firming!
Blue light works by killing the acne-causing bacteria which causes inflammation. It eliminates the bacteria found in the oil glands and causes oil glands to shrink. Hence, with less oil and less bacteria, acne and the inflammations that follow are reduced.
There are other colour lights available and which colour you get depends on your skin condition.
My skin felt hydrated and firm immediately after the facial. And like I mentioned earlier, laugh lines were visibly reduced. I especially love the relaxing massage that helps to firm and lift my face, and at the same time relaxes my stiff neck and shoulders.
Revitalise your dry, dull and aging skin with EHA V Signature Treatment, priced affordably at only $148. Call them now to book an appointment!
EHA Clinic
1 Scotts Road #15-01 Shaw Centre, Singapore 228208
Tel: 6235 3325 or 8168 7235
For Bookings & General Enquiries
Email: This e-mail address is being protected from spambots. You need JavaScript enabled to view it
Website: http://www.ehaclinic.sg
Facebook: https://www.facebook.com/EHAclinic.sg/
Opening Hours
Weekdays: 11am to 9pm
Saturdays: 10am to 8pm
Sundays & Public Holidays: Closed. By Appointment Only