If I haven't emphasised enough how much eyebrow embroidery can save your life, I'm going to do it more over in this post!
Ever since I embarked on the LA VIDA Eyebrow Embroidery service, I am beyond thrilled how much time I can save in the morning getting ready for work. For me, prior to the eyebrow embroidery, I had to dedicate a whopping 10 minutes to fill in my brows. With my brows already looking full and natural, I can now move on to focus on the other aspects of my day-to-day makeup, such as my eyeshadow look (you guys know how much I love colours on my eyelids)!
(3 days after the touch-up… Love these natural-looking brows!)
About a month after my first eyebrow embroidery with LA VIDA, I had to head back to LA VIDA again for the touch-up service. A touch-up service is important because it will help reinforce the brow colour and shape so that your brows will last for a longer time.
PROMO CODE AT THE END!
For a first-timer like me, some of the embroidery strokes may vanish as the "wounds" heal, hence it's vital to go for the touch-up service so that the eyebrow embroidery specialist is able to identify and fill those areas which have disappeared for fuller looking brows.
To my surprise, the touch-up service was pretty quick. The procedure is exactly the same as the original eyebrow embroidery session I had, and because I already had an idea of what's going to happen, this touch-up session was a breeze.
First, I had my brows numbed with the numbing cream for about 20 minutes. After which, the eyebrow embroidery specialist used a new micro-blade, dipped into the natural plant-based pigment I mentioned in my first embroidery session and went straight into creating strokes on my brows. Because I already have a brow shape, there was no need for brow-mapping like the previous time.
(Getting my brows numbed)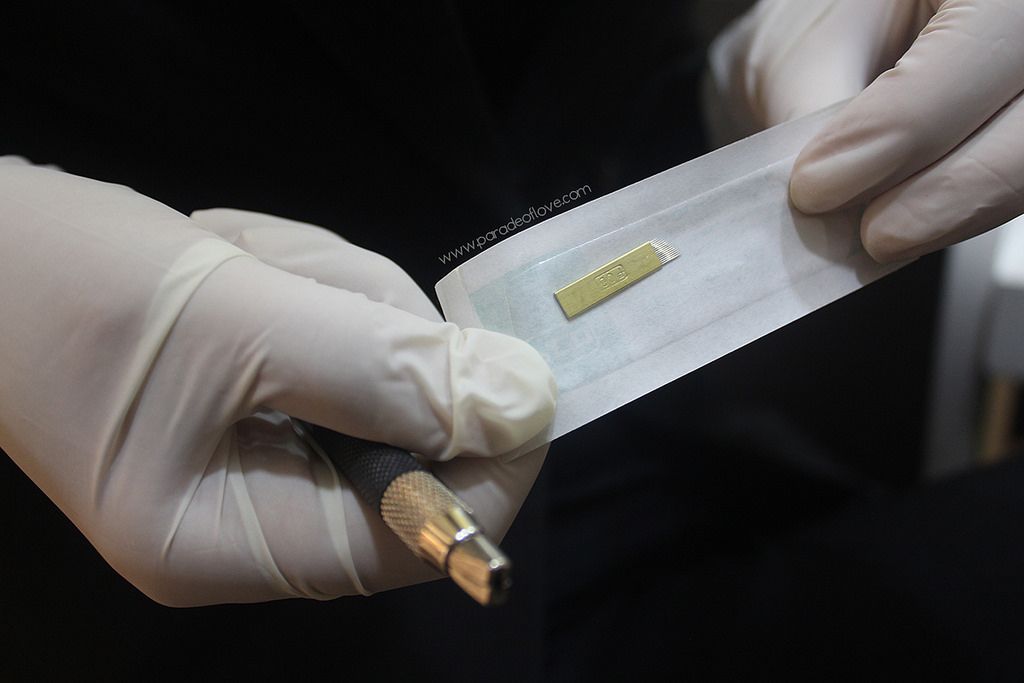 (A new piece of micro-blade)
As usual, there was no pain during the process and it was fairly quick. With this touch-up session, the colour of my brows is enhanced, about a couple of shades darker, making my brows look much fuller and more defined. There is absolutely no need for any brow products now, which is a total life changer!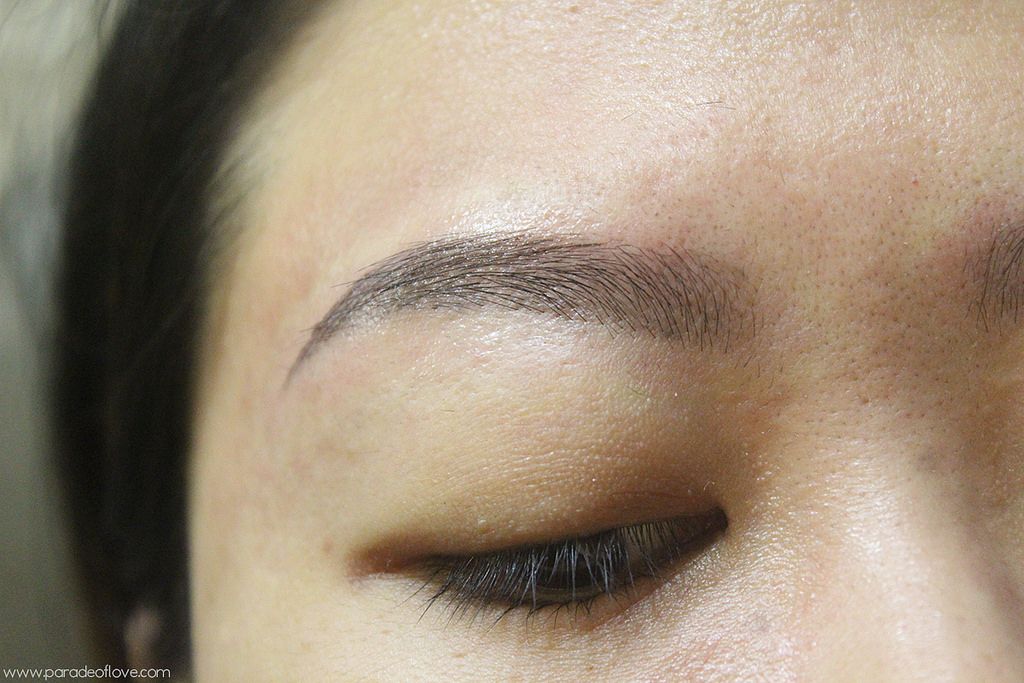 (While the process was ongoing…)
Great Eyebrow Promotion
As part of LA VIDA™'s on-going effort to bring on point eyebrows to everyone, and in conjunction with this collaboration, the parlour is offering their highly raved Deluxe Creative Brows embroidery service at a promotional price of SGD398 with a complimentary touch-up session (usual price of SGD1369.60) to all first-time customers*.
To enjoy the promotion, simply text or call this number (8797 6271) and quote "ROANNA398" when you book your appointment!
*By appointment only, for age 23 years old and above, at all of LA VIDA™'s 6 outlets.
(After the touch-up is done)
To learn more about LA VIDA™, please visit the website at: www.lavida.com.sg. There are altogether 6 outlets across Singapore, and are pretty spread out with locations at:
AMK Hub #B1-24, Tel: 6481 5484
Bedok Mall #01-27, Tel: 6384 3218
Grantral Mall @Clementi #01-09/10, Tel: 6774 7372
Compass One #04-23, Tel: 6386 2585
Lot One #02-02, Tel: 6769 3244
Northpoint City #B1-168 Tel: 6873 1168