It can be very frustrating to head out of the house with your base makeup nicely done up, only to have every bit of it gone by lunchtime.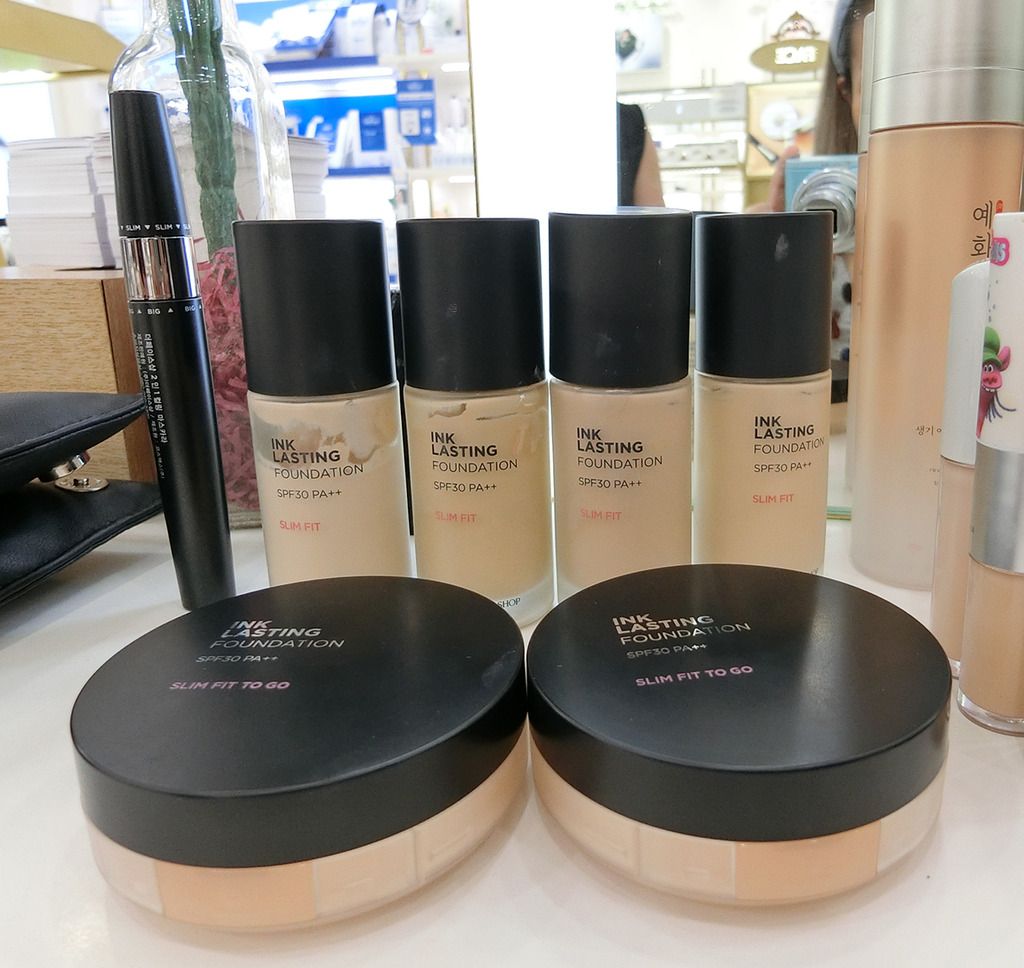 THEFACESHOP launched their new Ink Lasting Foundation that promises to create a smooth base which keeps the skin looking flawless and radiant for the whole day. To put it to the test, I headed to THEFACESHOP and did a little makeover, and wore the makeup for the whole day to test if the foundation is really what it claimed to be.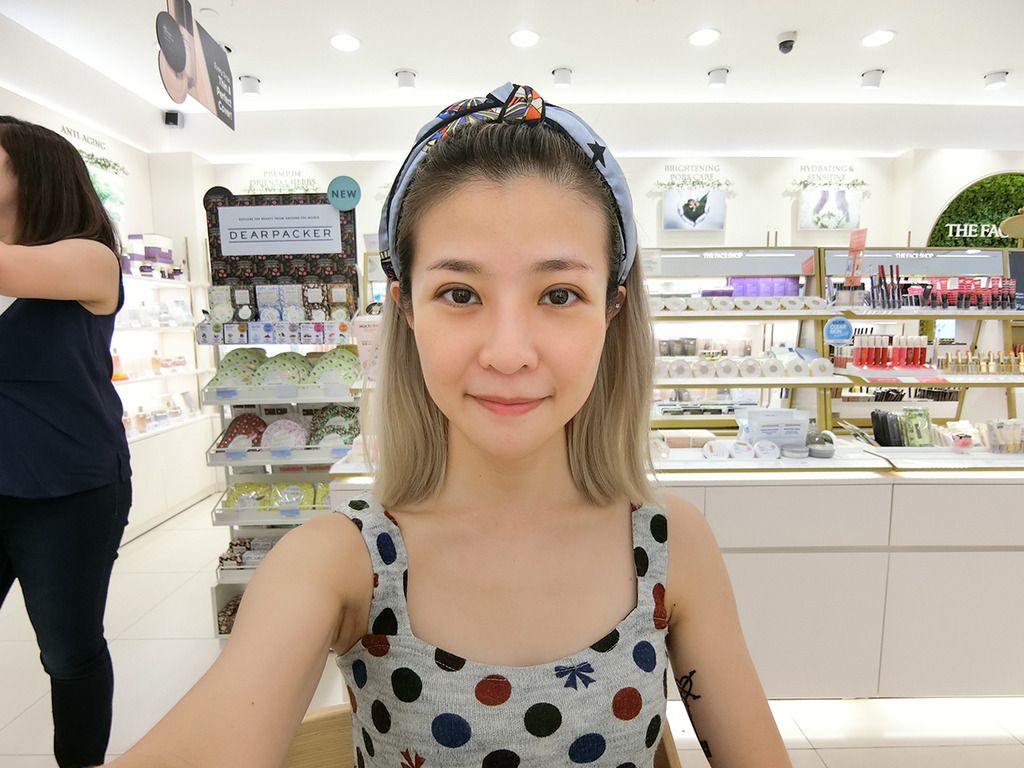 Before makeover
THEFACESHOP's Ink Lasting Foundation comes in five shades -- two with pink undertones and three with yellow undertones. The makeup artist tried on different shades on my jawline to pick the right shade for me and it didn't come as a surprise that I'm more yellow than pink.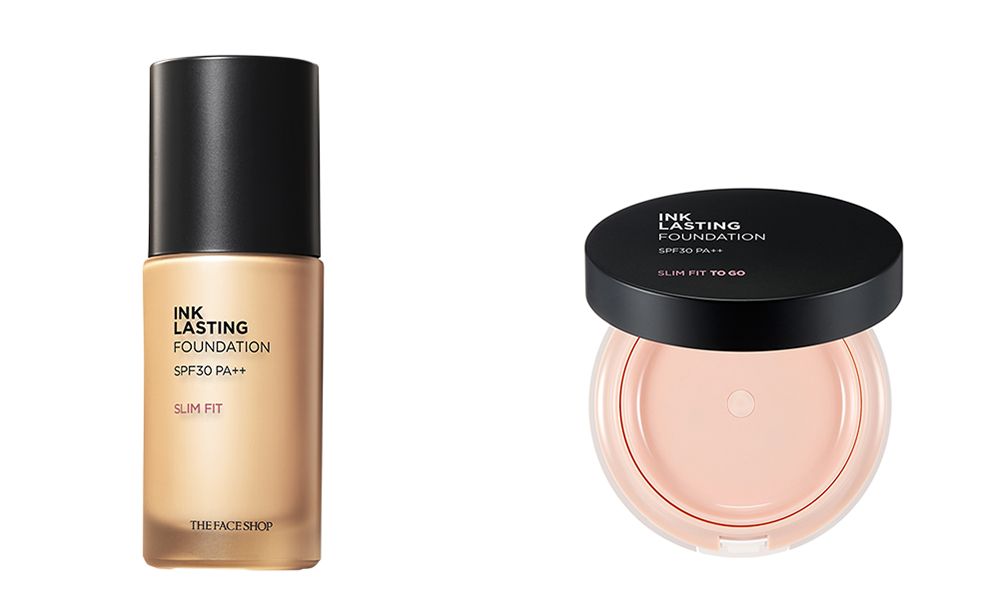 THEFACESHOP Ink Lasting Foundation comes in two different packaging, Ink Lasting Foundation Slim Fit in a bottle, and Ink Lasting Foundation Slim Fit To Go as a compact cushion. The regular bottled foundation is great for your everyday use at home, while the compact cushion version is great for touchups while you are on the go.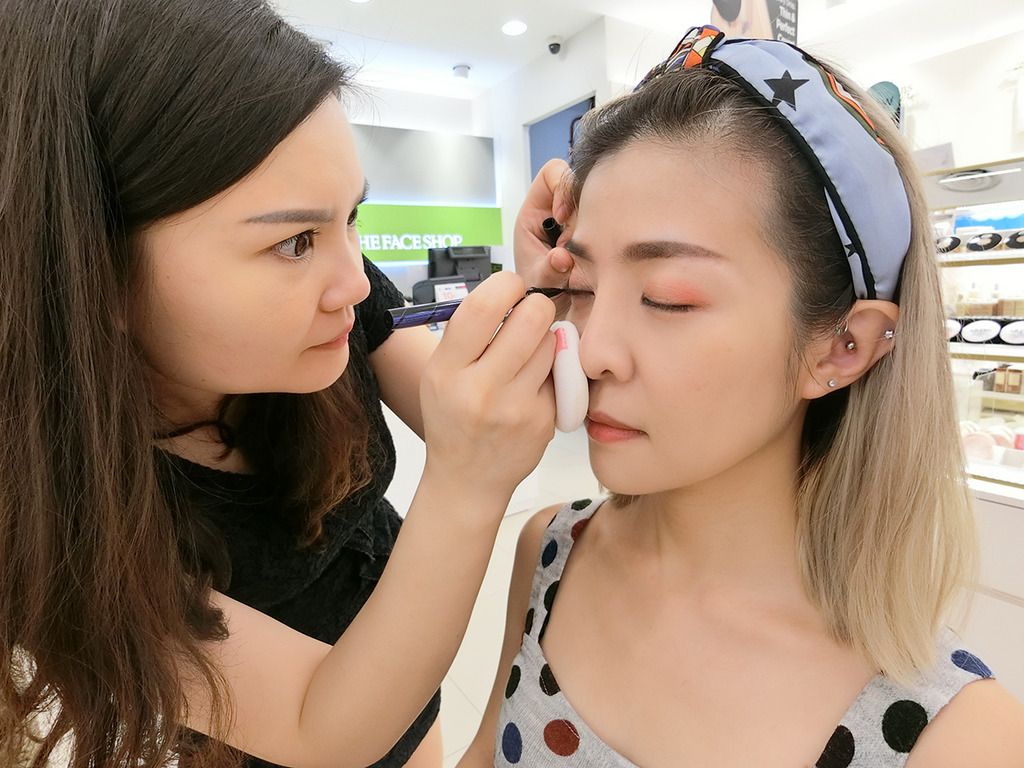 The makeup artist completed the whole Korean makeup look for me.
After makeover. I'm finally looking like a decent human being.
The foundation evened out my skin tone and made me look natural and radiant both in real life and on camera. Instead of the usual glowy finish that most Korean foundations have, the Ink Lasting Foundation sets with a semi-matte finish with a subtle glow. It has enough coverage to hide my imperfections without feeling heavy and sticky. I have the habit of blotting my shine once in a while to keep my face matte throughout the day and although the dabbing action did take some foundation off, there was no need to touch up nor was there any streaking.
THEFACESHOP Ink Lasting Foundation Slim Fit and Ink Lasting Foundation Slim Fit To Go is available at all THEFACESHOP outlets.