Are you curious about my skin condition? And whether it has improved? In my previous blog post, I actually mention that I will be scheduled for another session with Dr. Terence Tan of Halley Medical Aesthetics to further improve my acne scars, so here it is.
A Quick Recap
The Long Pulsed laser - a versatile, no downtime laser which is used to improve skin texture as well as tighten our skin by stimulating the skin's fibroblast cells to generate collagen. Pore size is reduced as well when our skin tightens. The Long Pulsed laser also targets haemoglobin within the blood vessels, and it removes fine veins and redness caused by inflammation and acne.
The Micro Laser Peel - This is a controlled laser resurfacing peel with the Erbium laser, which is non-invasive and has no downtime. It removes a very fine layer of the epidermis (top layer of the skin) to reveal skin that is smoother and younger looking. This laser also promotes collagen production to tighten the skin, smoothen wrinkles and fine lines, reduce acne scarring and pigmentation.
It's time to reveal the BEFORE and AFTER from my 1st session!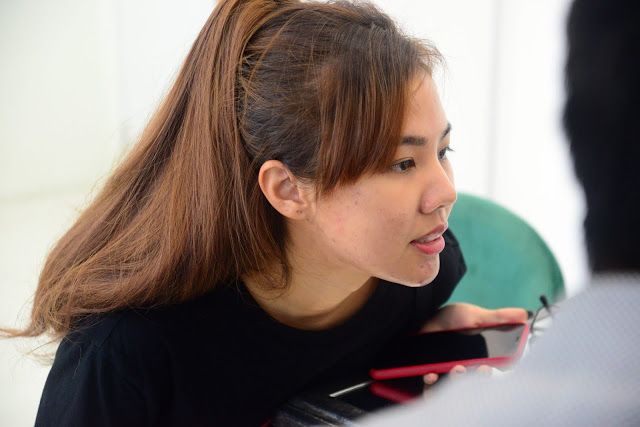 Major differences can actually be seen on my forehead where the acne has been cleared up, my skin texture has improved, and the scars have also lightened.
A comparison can be seen below: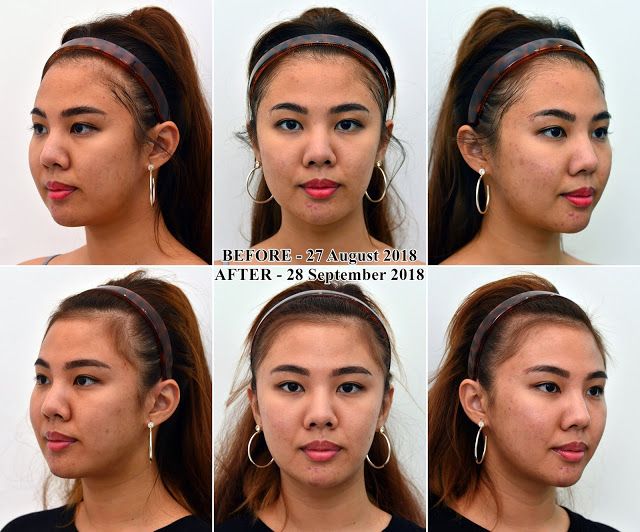 To follow up with the previous sessions, Dr. Terence Tan suggested doing a milder treatment of the same laser treatment which is the Long Pulsed Laser and Erbium Micro Laser Peel treatment.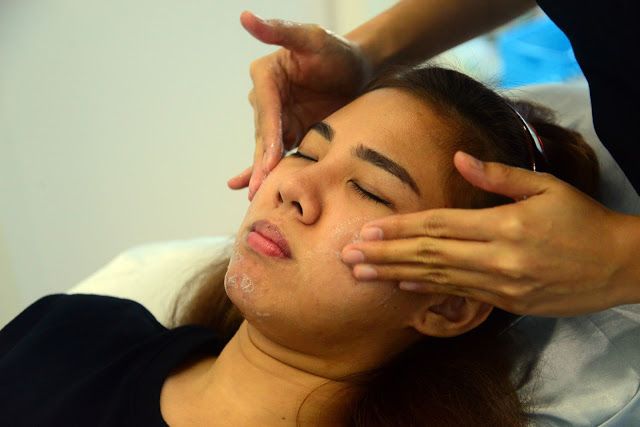 Step one: Skin cleansing to remove makeup
Numbing cream is then applied and left on for a few minutes for it to be absorbed into the skin.
Long pulsed laser, Micro Laser Peel with the Erbium laser.
Here's the BEFORE and AFTER photos after my 2nd session. My skin did not peel at all and that really amazed me. I resume my usual routine after that.
Here's how my skin has improved 1 month after the 2nd session:
Acne scar has obviously lightened, my skin is brighter and definitely looks more radiant as compared to before. It is terrific that I can spend lesser time in front of the mirror doing my makeup now and focus on other priorities!
Treatment cost:
Long Pulsed laser = $370/session
Erbium Micro Laser Peel = $270/session
(Prices include GST.)
Have you read the post on my Consultation + Laser Treatment yet?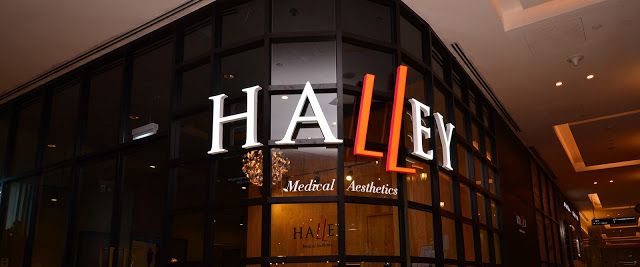 Halley Medical Aesthetics
277 Orchard Road, #03-15
Orchard Gateway
Singapore 238858
Opening hours:
10:00 AM - 9:00PM
(Monday - Sunday)
Contact: +65 6737 8233
Website: www.halley.com.sg
E-mail: This e-mail address is being protected from spambots. You need JavaScript enabled to view it
FB/IG: @halleymedicalaesthetics
YouTube: @HalleySGMedicalAesthetics
blog.halleymedicalaesthetics.com/
By Serene Koh
https://www.xiangtingk.com/2018/12/laser-treatment-for-acne-at-halley.html