You have probably heard, sheet masking everyday have great benefits to the skin but yet many of us are lazy to do it and do not believe in it.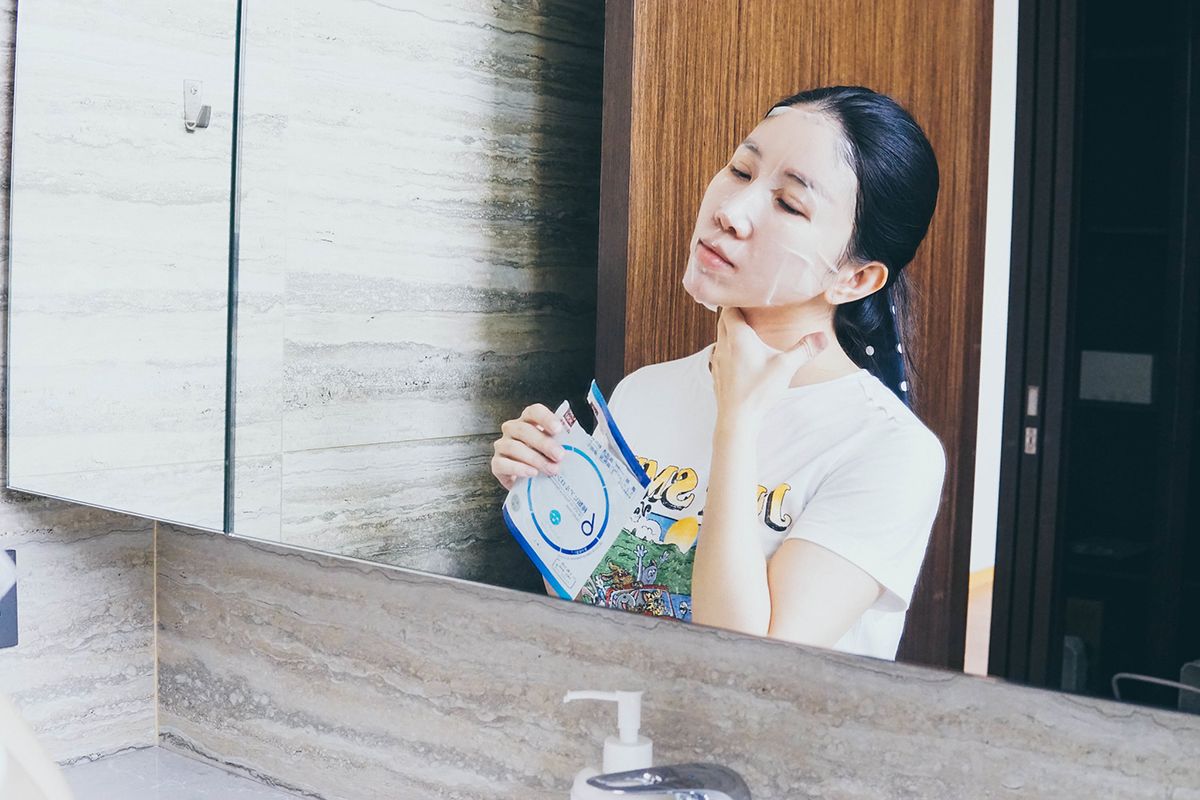 It is said that using a sheet mask daily can boost your skin's hydration levels and you enjoy the same result as using a super-powered moisturizer. If you have sensitive skin, using sheet masks will lessen the chance of skin irritation as they contain fewer preservatives.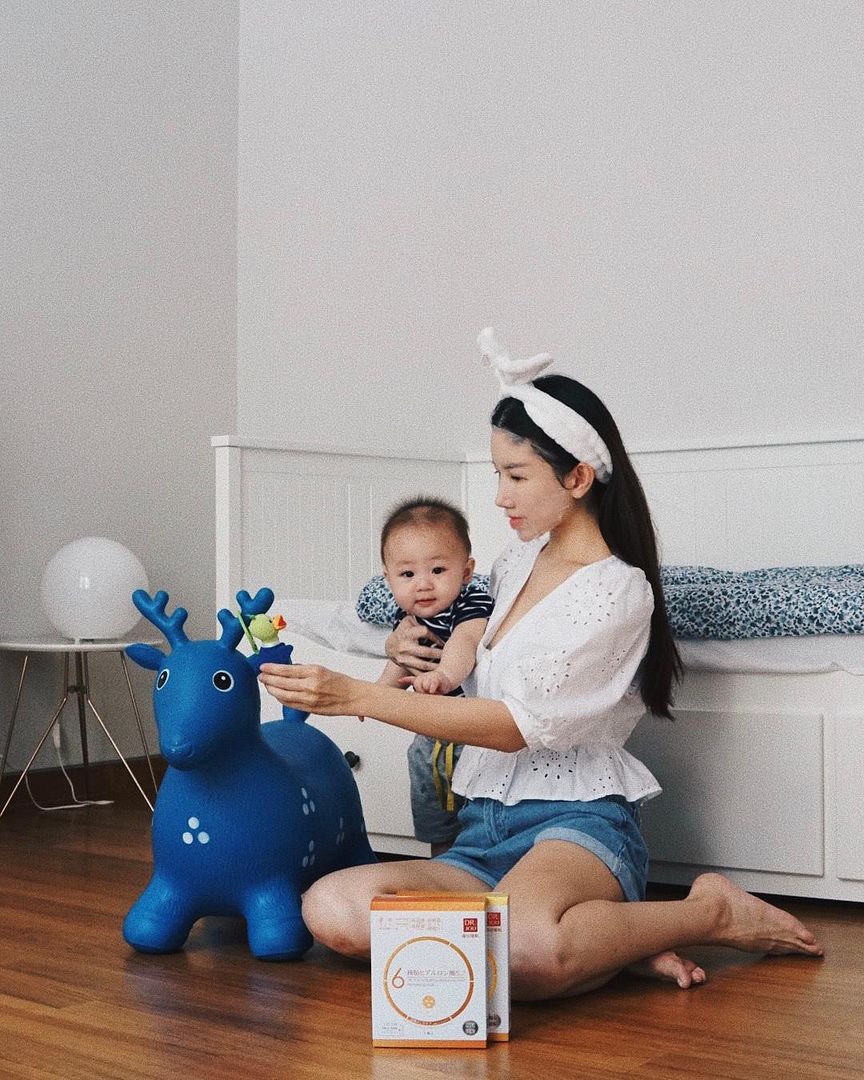 I used to use mask sheets at least twice a week, but found it incredibly hard to keep up with this habit. But this time I decided to try for 7 days and guess what, I think it was actually manageable. What's so different this time and why did I manage to go through with it?
The DR. JOU Six Essence sheet masks is a 5-in-1 sheet mask. This product acts as a toner, serum, lotion, facial mask and eye mask! Besides these benefits, I thought it works as a perfect neck cream or serum too. There's always excess serum in the package and many people simply throw it away. You can always apply the excess over your neck too and not waste all the good stuff. It is essential to take care of the neck area as the signs of ageing show up there first!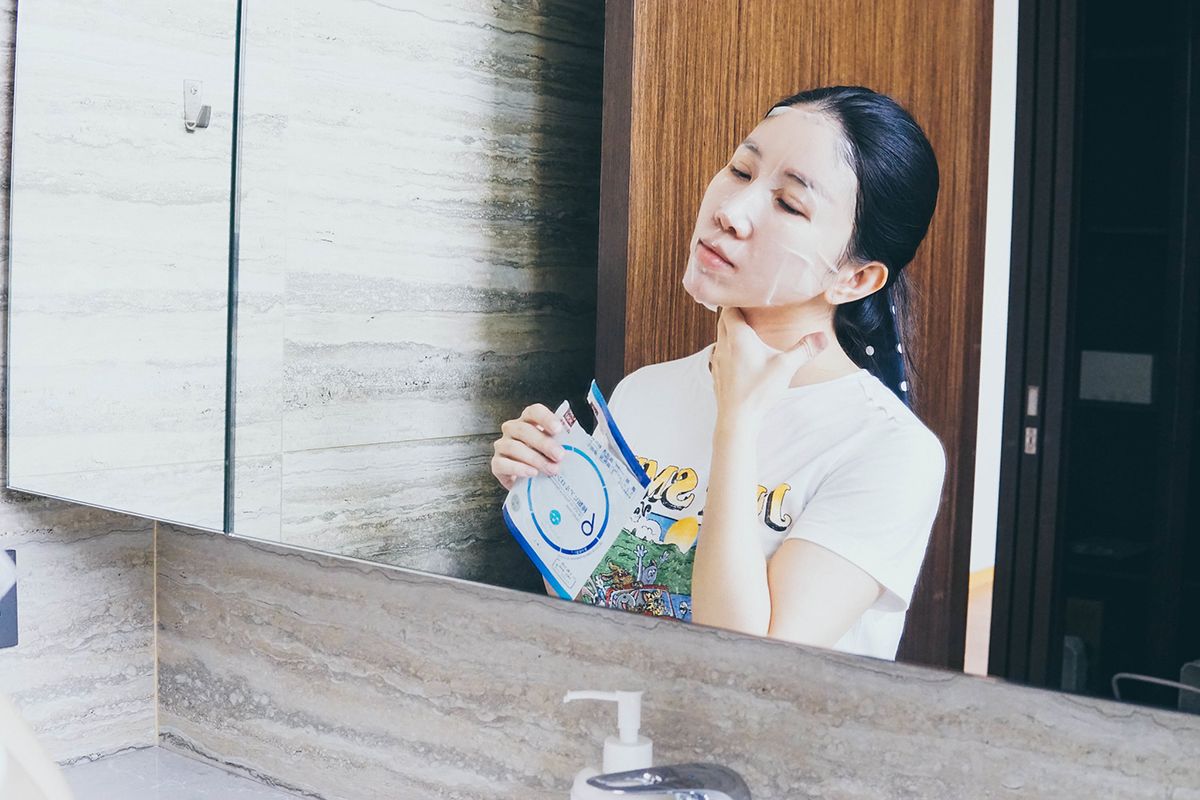 I woke up with glowy, smooth skin the next morning, without the help of any toner, serum, lotion or eye cream the night before after masking. Honestly, if you take 20 mins to apply these skincare essentials everyday, what's 20 minutes of masking to you? In the past, I had to apply the products after masking but as this is a 5-in-1 mask, I can skip all that application and stick with my usual 20 minutes of self-love time. Besides, you can also mask on the go if you are really busy. I mask even during my mom duties!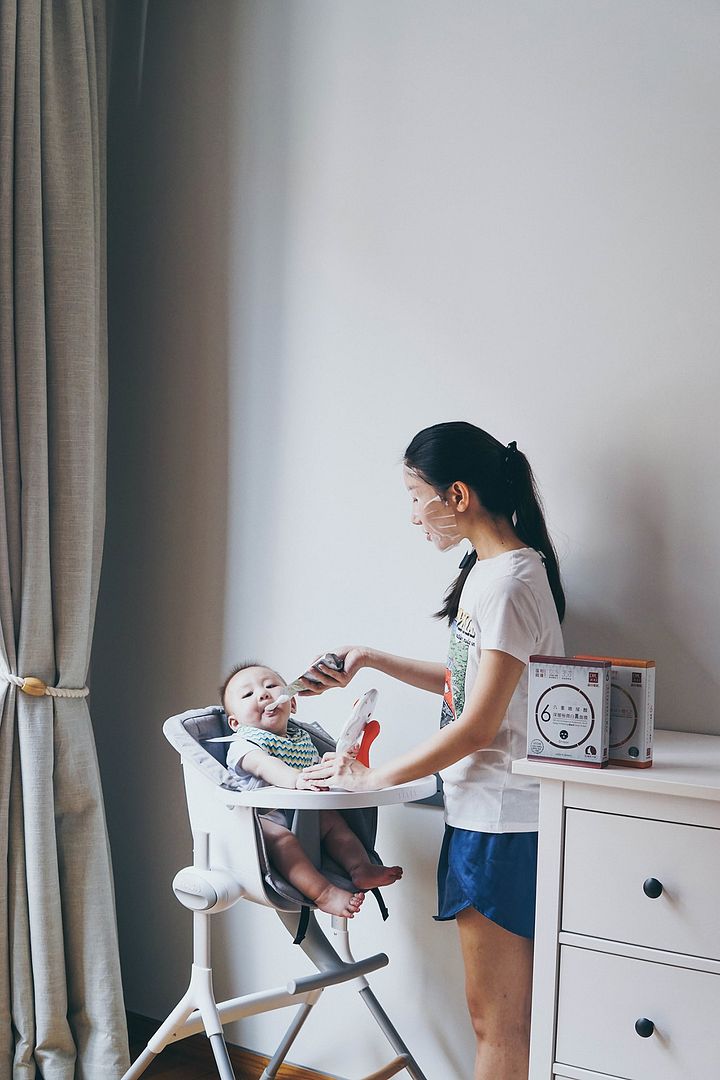 The entire range comprises with 6 different types of masks — Luminosity, Whitening, Hydration, Brightening, Revitalising and Soothing purposes. Honestly, I hate trying new products especially masks as I sometimes have breakouts due to my sensitive skin, but I decided to try because this mask had so many wonderful reviews.
As pioneers in integrating the synergy of 6 various Hyaluroic Acid essences in 1 mask sheet, it is no surprise their DR. JOU Six Essence Hyaluronic Acid Hydra Mask is an award winning sheet mask. They were accredited by the International Quality Institute of Belgium, HK Watson's, @cosme, and at Taiwan Watson's for 2 years. All the masks have very good effects on my skin but my go-to mask definitely goes to DR. JOU Six Essence Hyaluronic Acid Soothing Mask since it helps to calm my eczema skin.
To be honest, you can't see obvious results under makeup or even in photos. The texture of my skin feels smoother and I found my face was producing lesser oil at the end of the challenge. Acne has stopped popping out as frequently too.On top of that, acne scars have also significantly lightened.
Want to try them out too? Dr. Jou Six Essence Masks can be found at all leading Watsons stores. They are also available online at https://www.lazada.sg/shop/dr-jou/ and https://shopee.sg/drjouofficialstore.