I have been pretty busy at work and have been travelling mainly for snowboarding trips which have been lots of fun although it is tiring at the same time. After all, it is a sport that requires quite a bit of energy and stamina.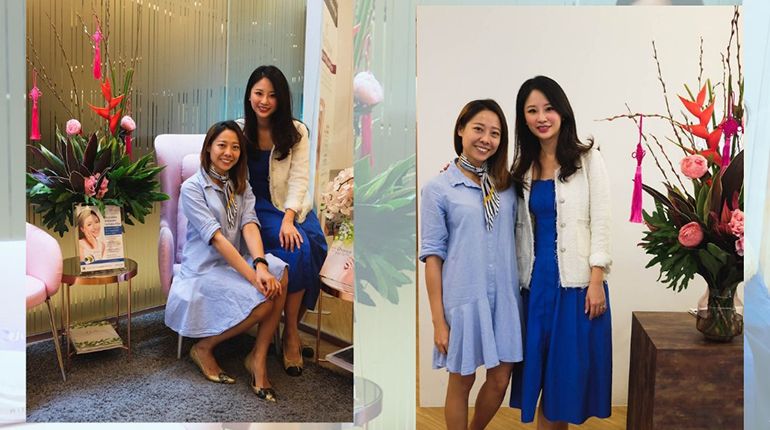 Amidst the fun of travelling, I managed to visit Dr Kellyn from Lux Medical Aesthetic Clinic to discuss possible options of creating a slimmer face.
First impressions are formed within seconds of the contact and when I stepped into Lux Medical Aesthetic Clinic, I couldn't help but feel a sense of calm and warmth from the beautiful and tastefully decorated interiors. The marble and brass touches of the reception area carried off the luxurious vibes of Lux Medical Aesthetic Clinic without being too overbearing and pretentious. Just really gentle and feminine. The clinic assistants were also really warm, friendly and very personable.
My consultation with Dr Kellyn was about my jawline which is strong and squarish and often gives the impression that I am very stern and serious. During the consultation, Dr Kellyn requested me to clench my teeth so that she could gauge the size of my jaw muscles. She confirmed that I did have a significant muscle mass at my jaws which created a squarish jawline.
At the same time, Dr Kellyn shared about face proportions and that the ideal nose and chin projection should be down in the same vertical line and she used a pen placed against my nose tip and chin to illustrate this. From this, she found that my chin lacked volume and was receding from my nose tip down and the tip of my chin was also quite flat. In addition to botox for my reducing my jawline, she recommended that I could include chin fillers that would help to smoothen the shape of my face.
To be honest, the consultation felt more like a conversation between two friends sharing woes and experiences of aesthetic procedures. It was so easy to ask Dr Kellyn questions to address any doubts and worries that I had before committing to the procedure. For me, I was a little hesitant about getting fillers done as my previous experience done around the eye area left me with small nodules of fillers around my eye socket which took quite a number of years to dissolve away. Though it wasn't visible, when I washed and massaged my face, I could feel it and didn't like the feeling of it. When I expressed this concern to Dr Kellyn, she explained that it wouldn't be the same for the chin area as the fillers will tend to just stick to the chin area and not glide around like that of the eye area which didn't have a nice area for it to adhere to.
With Dr Kellyn's gentle and reassuring words, it didn't take much for me to agree to try the chin fillers for the first time.
The outcome of the consultation is botox for reducing the jawline and fillers to add volume and shape of my face. And with that, I headed off to the treatment room to have my face cleansed and numbing cream applied.
We started with the chin fillers first where the area of administering the shot was drawn out on my chin. Under the experienced hands of Dr Kellyn, it was over in less than 5 mins and there was very little discomfort. It was followed by a little moulding of the fillers to achieve the desired effect. In less than 10 mins, I was done with the chin fillers.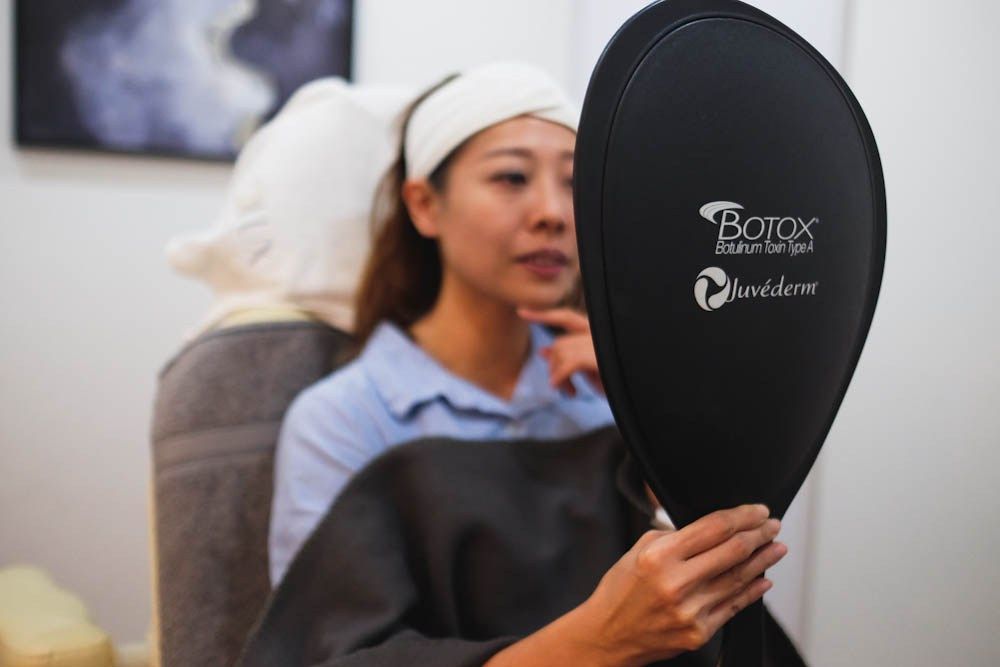 I was really happy with the subtle effect the filler provided, it gave my chin a smooth curve at the bottom and made my side profile more 3-dimensional. It gave the illusion that my jaws were less prominent too.
Next, we moved on to getting the jaw botox done. The procedure was simple, painless and fast. Just a one minute icing of the jaw muscles and in three jabs on each side, it was completed. The effect of the botox takes about 2 weeks to be visible and I can't wait to see its effects. I'm sure it will look good coupled with the chin filler.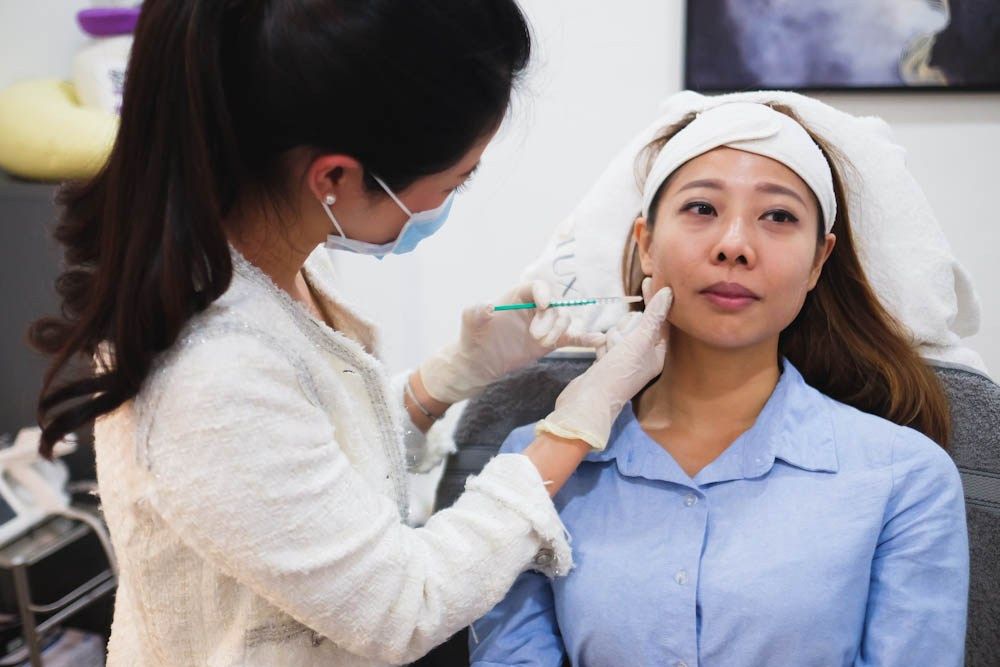 It was such an enjoyable and relaxing time at Lux Medical Aesthetic Clinic that time flew past so quickly and I was done with the treatments for the day! Dr Kellyn and her team at Lux Medical Aesthetic Clinic made the place so much more like home than a clinic. Thank you Dr Kellyn & Team!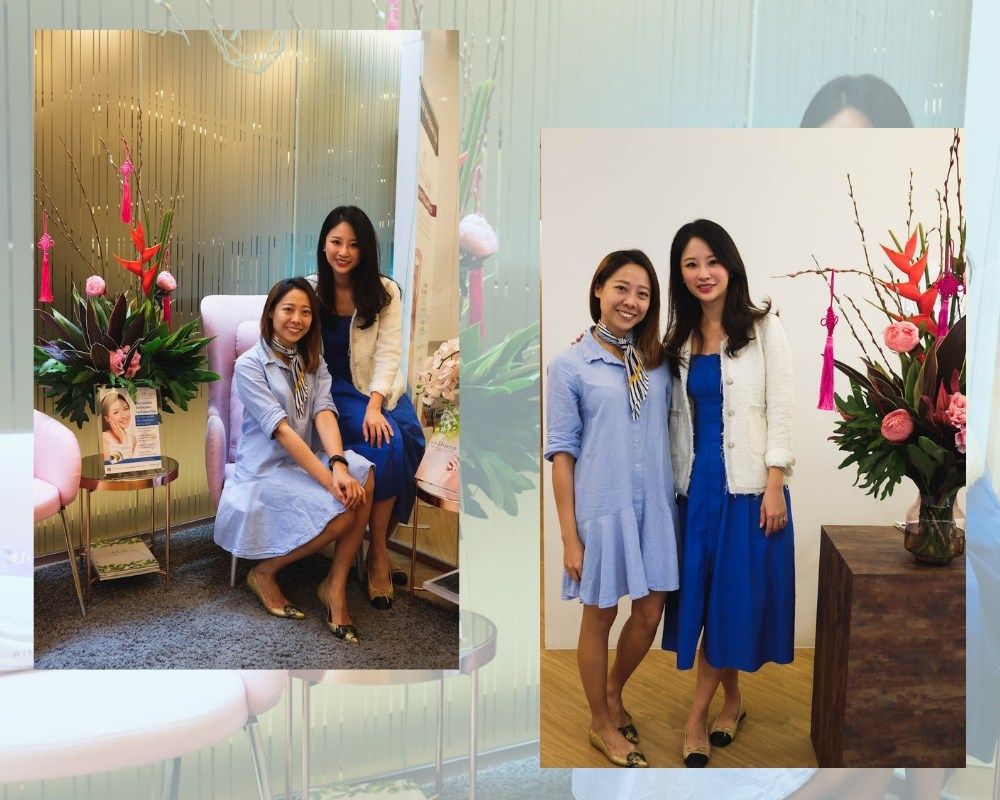 Lux Medical Aesthetic Clinic is centrally located at The Cathay, 2 Handy Road, #02-09, and despite its convenient location, you wouldn't have to worry about having your friends see you enter an aesthetic clinic as the vicinity of the clinic doesn't have high human traffic.