You would probably have heard of the latest Australian pink clay mask from Sand & Sky to hit our shores through social media, with so many users sharing their experience online.

After viewing a few videos on Facebook, I was deeply intrigued and was looking forward to trying it out for myself. The best thing was that My Perfect Skin bundle had arrived just in time for my staycation.
The Perfect Skin bundle consists of the Porefining Face Mask with applicator brush and the Flash Perfection Exfoliating Treatment. So these were going to be my skincare buddies for my staycation.
I started out my skin pampering session by using the Flash Perfection Exfoliating Treatment. After removing my makeup and cleansing my face, I apply the exfoliating treatment and start massaging my face for around 30 seconds. After which, I rinse it off with warm water. The recommended usage for the Flash Perfection Exfoliating Treatment would be up to 3 times a week.
My face felt smoother after rinsing off and I could not wait to try out the next step, which was the Porefining Face Mask.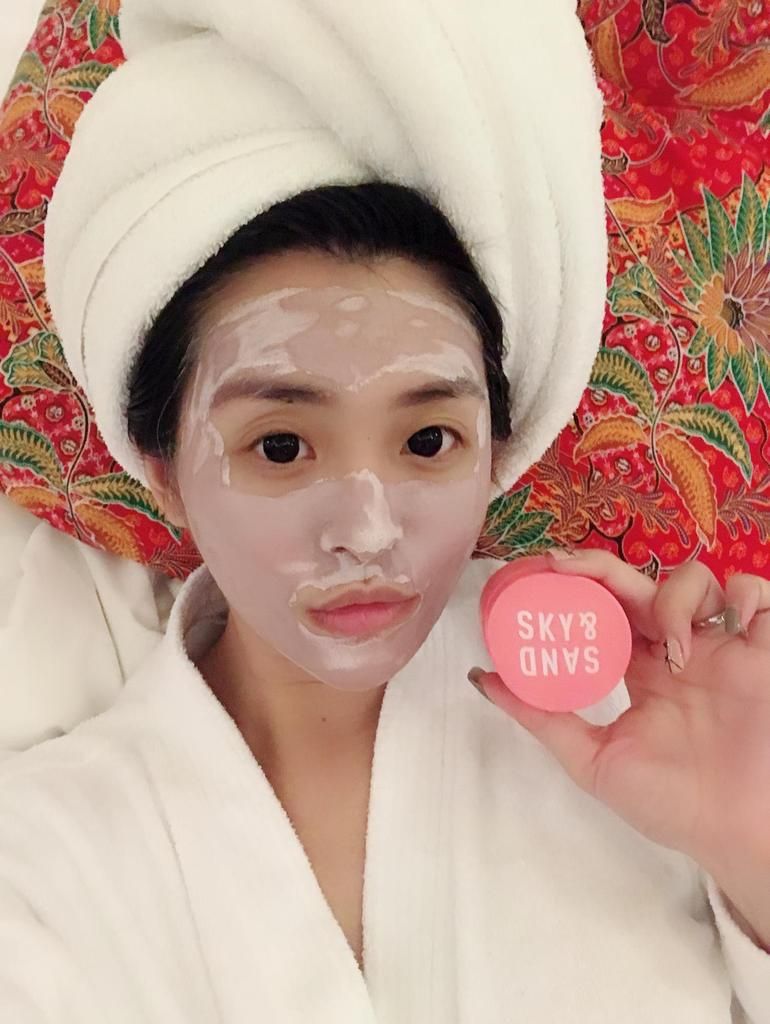 The Porefining Face Mask comes with an applicator brush which I really like. This comes in handy so you would not make a mess with your hands during application. A patch test is recommended if you have sensitive skin. According to the website, it is normal to feel a slight tingling sensation on the skin due to its active ingredients but if gets too much to bear then you are advised to wash it off immediately.
After leaving the mask on for around 10 to 15 minutes, I rinsed off with warm water and I was totally shocked by the results. Just check out the difference in the appearance of my pores and even my skin tone. I have pigmentation and discolouration on the sides of my cheeks but after rinsing off the mask, my skin appears more evenly toned and my pores are less visible too. Even the areas where there were pigmentation appeared much lighter. That was not all. My skin felt baby soft and smooth to touch. I could not stop touching my face after that! I think I am hooked onto this mask because of the stunning results even just after the first use.
It is recommended to use the Porefining Face Mask and the Flash Perfection Exfoliating Treatment on different days. However, it is also perfectly fine and safe to use them together like what I did. If you have oily to combination skin then you can use the Porefining Face Mask up to 2 to 3 times a week for best results. However, if you are like me and suffer from dry or sensitive skin, it is best to use up to 2 times per week, which is something I do not really like because I wish that I can use more often, given how awesome the results have been for my skin.
You can purchase the products here.
By Charlotte Khoo