A few months ago, I did a non-invasive treatment at Halley Medical Aesthetics to remove stubborn fats in my cheeks using CoolSculpting, a technology that uses controlled cooling to target and kill fat cells. No surgery, no needles, no downtime needed.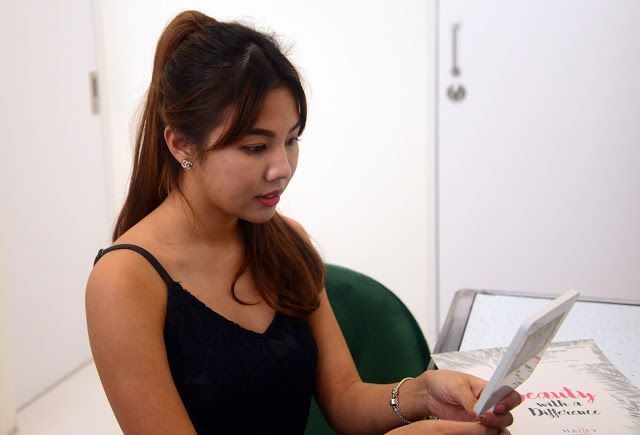 As mentioned in my previous post, the results are expected in three months' time. So here is a short update in case you are curious about the differences at the mid-way mark:
Remember that I mentioned in my treatment post that my right cheek looked bigger than my left? Dr. Terence Tan from Halley Medical Aesthetics was very understanding, and he customized my treatment with the CoolMini applicator by extending treatment time for the right by a few more minutes. I am very happy that my right-cheek has a drastic improvement as the jawline is more obvious now.
Here's how CoolSculpting works: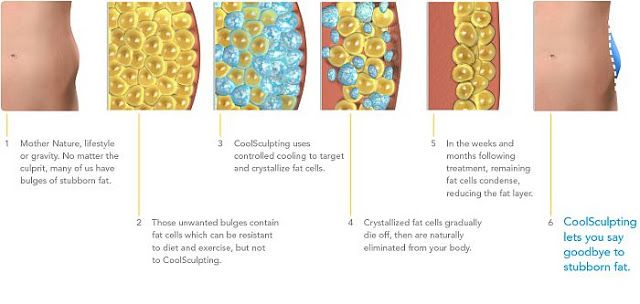 CoolSculpting is the only US FDA-approved fat freezing treatment that uses the concept of cryolipolysis to freeze and destroy unwanted fat cells which will be disposed from the body naturally. The treatment removes 20-25% of fat cells in the treated area each time.The same CoolSculpting procedure done on my cheeks can also remove fats in other areas of our body with the help of different applicators such as:
CoolAdvantage Petite is shaped to treat the unique shape of the arm area.
CoolMini targets small pocket of fat from the double chin, armpit fat, knee fat. Dr. Terence Tan said it is unusual to use the CoolMini to treat cheek fat but because of his experience in CoolSculpting, he saw that the unique shape of the applicator would fit my cheeks. But he reminded me that a doctor's expertise is required for the accurate placement and treatment of fat to ensure a good, symmetrical result.
CoolCurve+, CoolCore, CoolMax, and CoolFit are bigger applicators to target love handles, back or bra fat, abdomen, butt cheeks, and inner thighs.
CoolSmooth is for non-pinchable areas of fat like the abdomen and flanks while the CoolSmooth Pro is a surface applicator for outer thighs.
CoolAdvantage and CoolAdvantage Plus brings fat freezing technology to a different level by reducing treatment time by half. Its enhanced cup design as well as a larger cooling area, which increases direct tissue contact, give patient comfort. These applicators treat the areas traditionally covered by the CoolCurve+, CoolFit, and CoolCore applicators.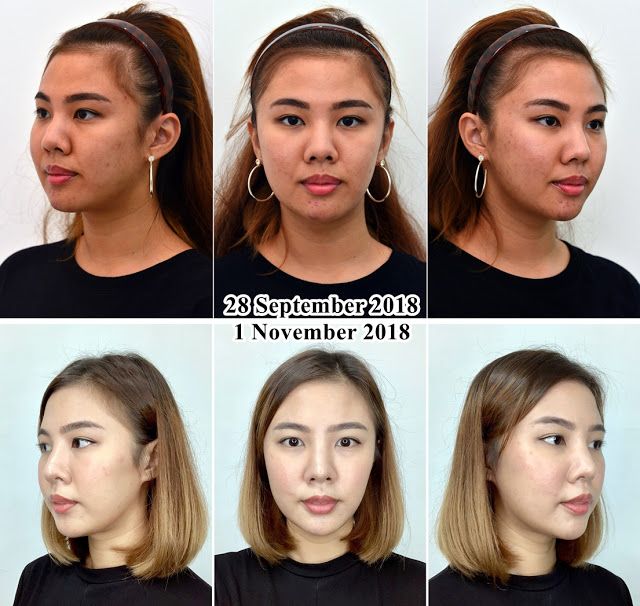 I have yet to see Dr. Terence Tan for my review but I took some personal photos for comparison. On the above photo comparison, the difference is very obvious. Especially the front view, my cheeks are not as heavy. Now that my face looks smaller, I am confident to carry myself in short hairs. Nonetheless, I will still be updating my progression in the future blog post on my 3rd-month result, do check back! Last but not least, here is the price reveal: CoolMini: $880 per applicatorTotal: $1,600 for 2 applicators (incl. GST)
Have you read the post on my Consultation + Cheek fat removal procedure yet?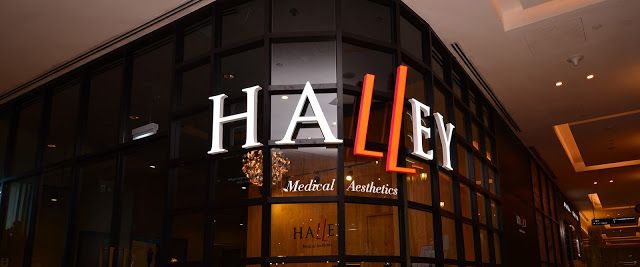 Halley Medical Aesthetics
277 Orchard Road, #03-15
Orchard Gateway
Singapore 238858
Opening hours:
10:00 AM - 9:00PM
(Monday - Sunday)
Contact: +65 6737 8233
Website: www.halley.com.sg
E-mail: This e-mail address is being protected from spambots. You need JavaScript enabled to view it
FB/IG: @halleymedicalaesthetics
YouTube: @HalleySGMedicalAesthetics
blog.halleymedicalaesthetics.com/
By Serene Koh
https://www.xiangtingk.com/2018/11/the-progress-of-my-cheek-fat-removal.html