Can you believe we are in the last month of 2018? As we approach the end of the year, hopefully, work life is slowing down and you can finally let your hair down to welcome the last few days of 2018. Spend more time with family and friends, spend a little more time with yourself and final indulge in some self-care.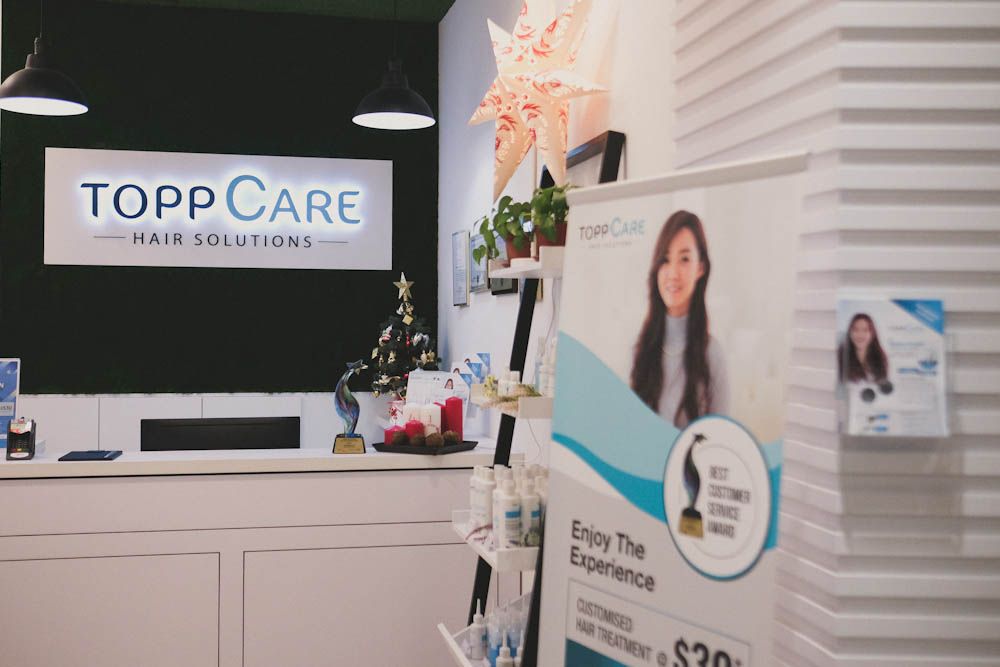 I had the opportunity to give my hair and scalp some loving care at the invitation of Topp Care Hair Solutions and I was pretty curious to see how things were going for me at the top. I have not done any hair and scalp treatments besides those that I do after a hair colouring and I did have that nagging feeling that my scalp is not quite healthy and has been pretty abused with many years of hair colouring.
Topp Care is certified by US Trichology Institute and a Member of British Herbal Medicine Association. They incorporate products made of high-quality Western Botanicals ingredients with properties that promote hair growth and scalp health into each step of every treatment.
I headed to Topp Care after a work day and was led into a consultation room to start the examination of my hair and scalp.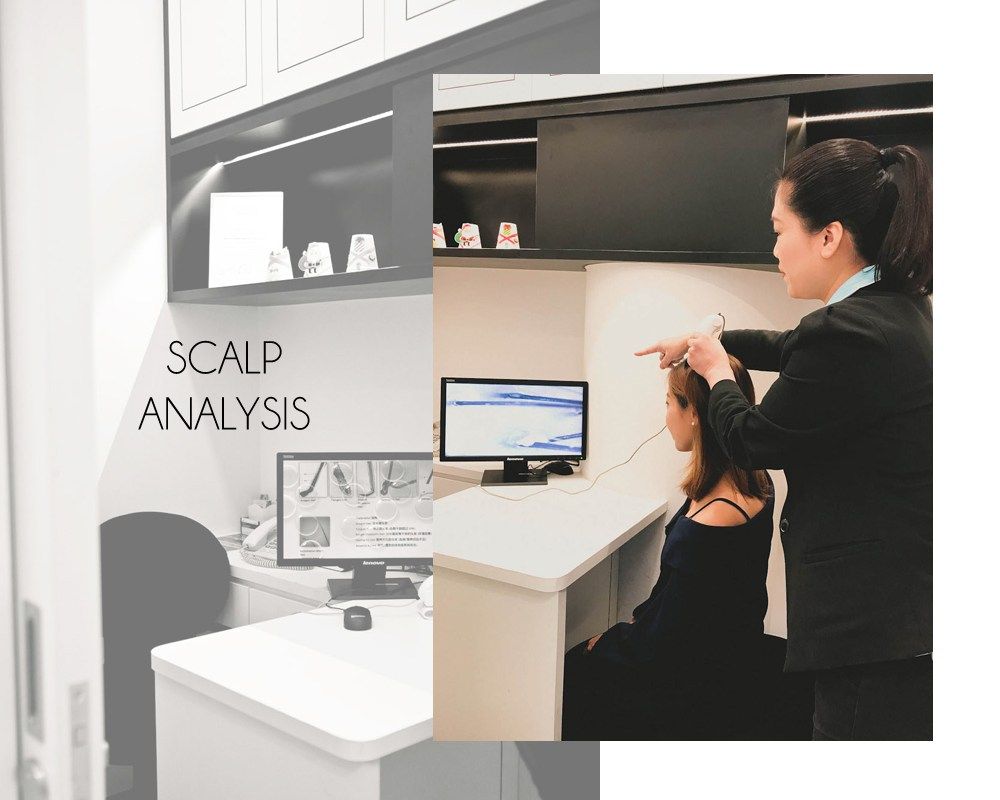 The magnified scalp analysis allows me to see the scalp and hair shaft in great close up and while I was excited to examine my hair problems, I was also nervous to see how bad it might be. True to my suspicion, my scalp was not doing all that fine and that my oily yet dehydrated scalp problem led to other problems like clogged follicles and flaky scalp. The close-up shots were not pretty sights and you can even see the layer of oil that has collected around my hair shaft. Yikes!
The build-up of gunk in my hair follicles has also led to my hair not being able to grow optimally at two to three hair strands per follicle, but instead, there was only one strand per follicle.
As a result of constant hair colouring, my hair was also dry and tangles easily. The below table shows the common hair problems that people face today and they are dependent on a lot of factors ranging from diet to lifestyle habits to use of products.
Following the detailed analysis and diagnosis of my scalp condition, I was recommended the Dead Sea Masque Hair Treatment, followed by Hair Fall Rescue Lotion with a Stimulating Scalp Massage
I was led into the treatment area which has dividers between each seat, providing customers with more privacy. I was seated in one of the cushioned seats and served a cup of warm water.
Dead Sea Masque
The Dead Sea Masque is recommended for people with oily scalp and clogged follicles. Applying the masque directly on the scalp helps to draw out impurities like accumulated oil and dead skin stuck in the hair follicles, providing an intensive deep scalp cleansing and detoxifying effect. The active ingredients in the masque include Essential Minerals, which help to improve scalp health, and Black Mud which removes impurities while providing natural nourishing properties. The masque was left on for about 10-15mins for it to work its effect on the scalp.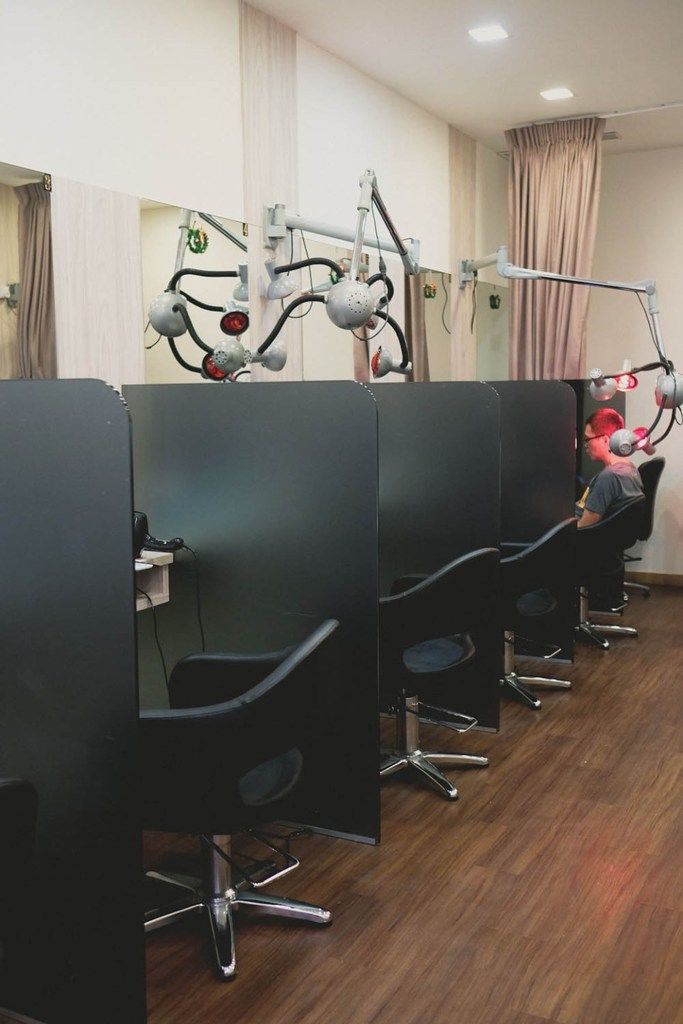 After washing off the Deep Sea Masque, the hair was blown dry and the Hair Fall Rescue Lotion was applied on my scalp. This is recommended for people who are suffering from hair thinning and hair loss problems. The cooling sensation of the lotion helps to rejuvenate, energises and promotes healthy a healthy scalp environment for hair growth. The active ingredients in the lotion include Ginseng Root Extract, boosting immunity and blood circulation, while stimulating the scalp to encourage hair growth, and Thuja Orientalis Extract that also promotes hair growth.
These proprietary blend of ingredients in this potent lotion is coupled with a comforting and relaxing scalp massage that stimulates the accupoints of the scalp to allow for a healthier and better circulated scalp. It left me feeling refresh after the session.
After the treatments, I could feel that my scalp felt like there was a better circulation, it was less tight and it was felt cleansed and refreshed. Though feeling good is considered a side effect, I would really want to see how much cleaner my scalp really is and we did the scalp analysis again and the results are really pleasing!
Taking care of our scalp is more than just giving it treatments regularly. Daily maintenance is really important as that is the foundation of keeping a healthy scalp, and it should be coupled with a good diet and a healthy lifestyle. I took home with me the Hair Fall Rescue Shampoo, Repair Conditioner & Total Repair Hair Spray to continue to care for my scalp.
These products were recommended for me as it helps to cleanse and nourish my scalp, conditions and hydrates my hair for silky smooth and healthy shiny hair. My favourite product amongst these three is the Total Repair Hair Spray which protects and repairs the hair with milk proteins and is recommended for use before any heated appliances. I blow my hair frequently and this product leaves my hair smelling so good and silky smooth!
I can conveniently order them from Redmart if I need more.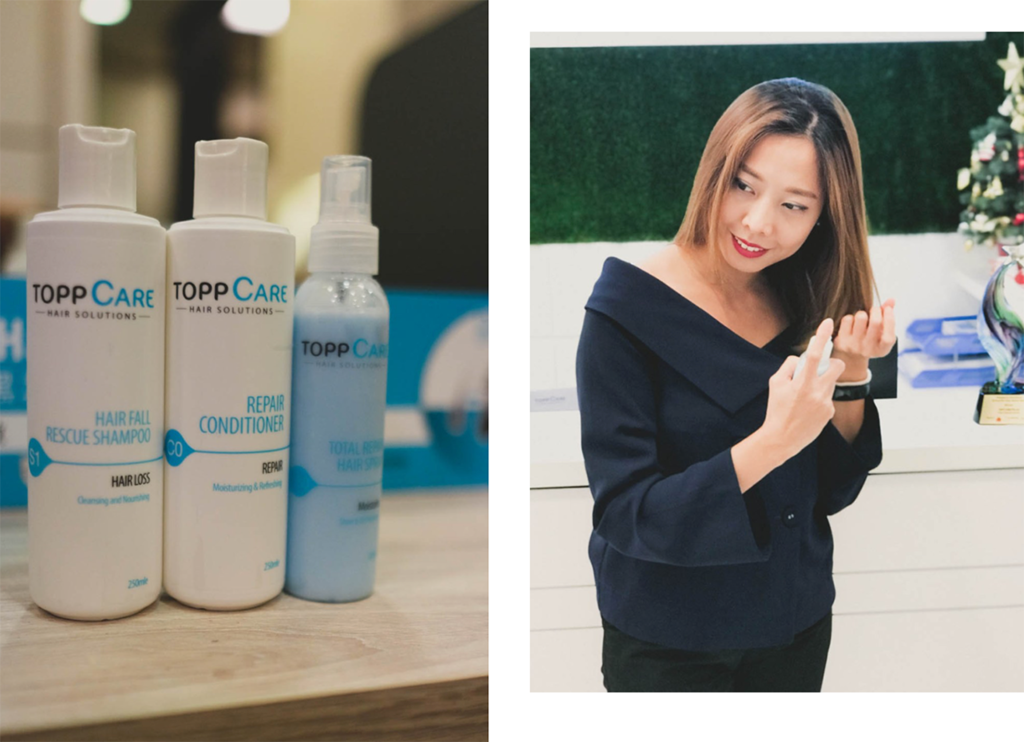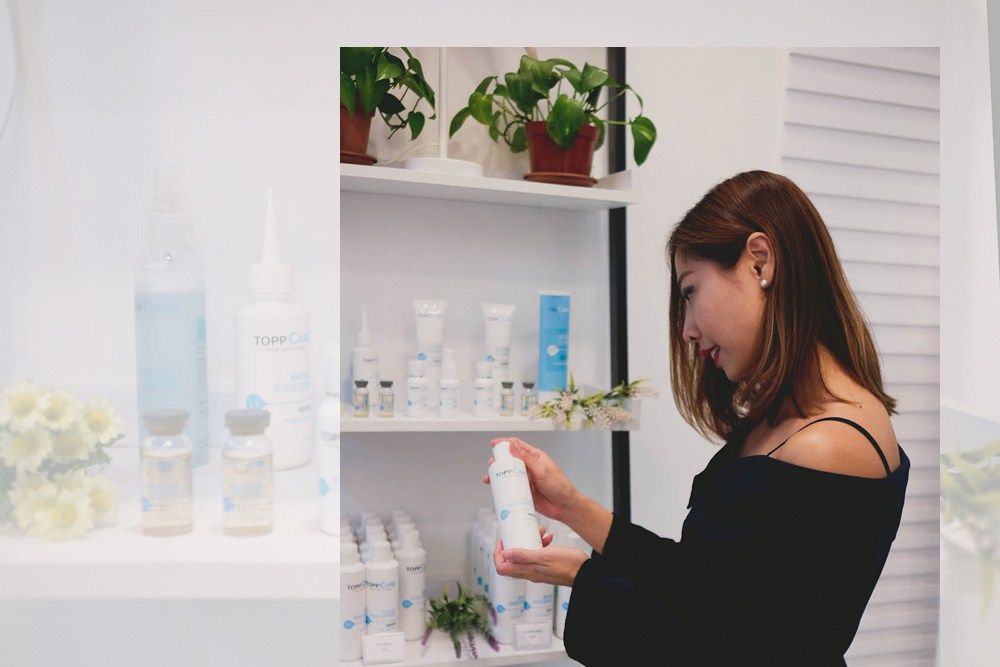 It was really an eye-opening experience doing the scalp analysis and understanding my scalp's condition. The therapist was detailed in her description of my condition but at the same time, she was reassuring me that my scalp condition is worth taking note of but not to worry too much about. And most importantly she made me feel at home right at my first visit to the outlet. After this treatment session, it definitely made me want to pay more attention in giving my hair and scalp a good massage so that and the shampoo works its way into cleansing the scalp more thoroughly.
You can now get your hands on the Topp Care's Hair Loss Prevention Treatment at $40 (U.P. $229). It comes with a Free Hair & Scalp Analysis and Hair Care Kit! Simply call 6645-3020 and quote 'EVEREST' OR click this link to enjoy the promotion.
The treatment experience is a sponsorship by Toppcare Hair Care Solutions but opinions are purely my own.