It was just 2 to 3 months ago when I walked into Sephora and MAC Cosmetics to ask for a black lipstick, only to be disappointed because there weren't any. The best the beauty consultant could give me was a black lip gloss, and that didn't give me the full black coverage that I wanted. But just last month, Sephora brought in Kat Von D, and Urban Decay launched their Vice collection of 100 lipsticks and with that, we saw a greater variety of lip colours, or more specifically, the unconventional, bolder shades that you don't usually see on the shelves.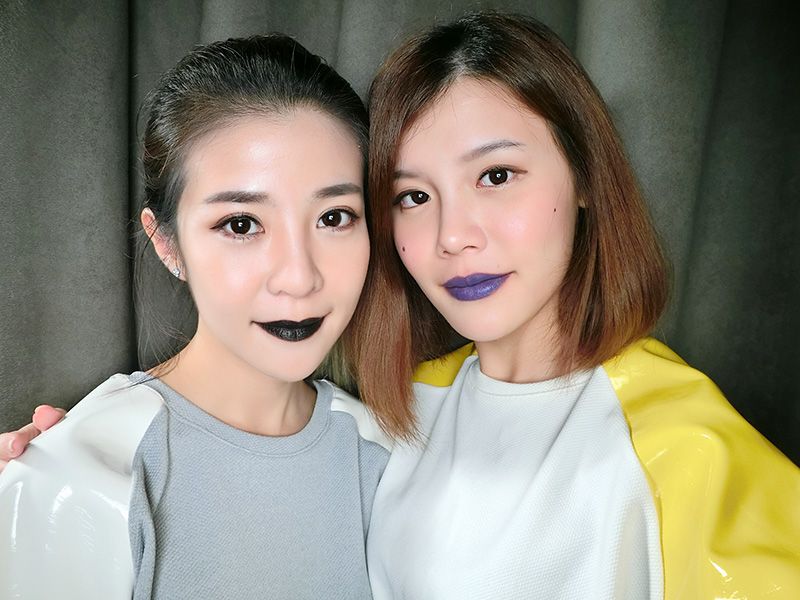 With so many exciting lip colours to try out, there is absolutely no reason to stick to neutrals and pinks. Yes, it may be a little difficult to step out of our comfort zones but why not be inspired by the Instagram beauty gurus and try to rock the look? Be that confident girl you always wanted to be!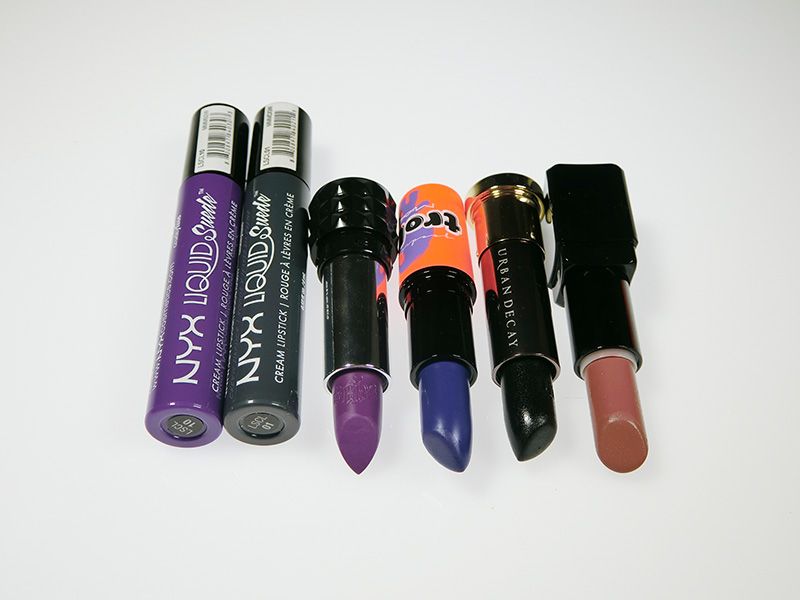 Maybeline and I decided to try out the bold lip colours that were launched recently. Were they as scary as we imagined them to be, or did we fall in love with the look at the end of it? Let's find out.
MAC Midnight Troll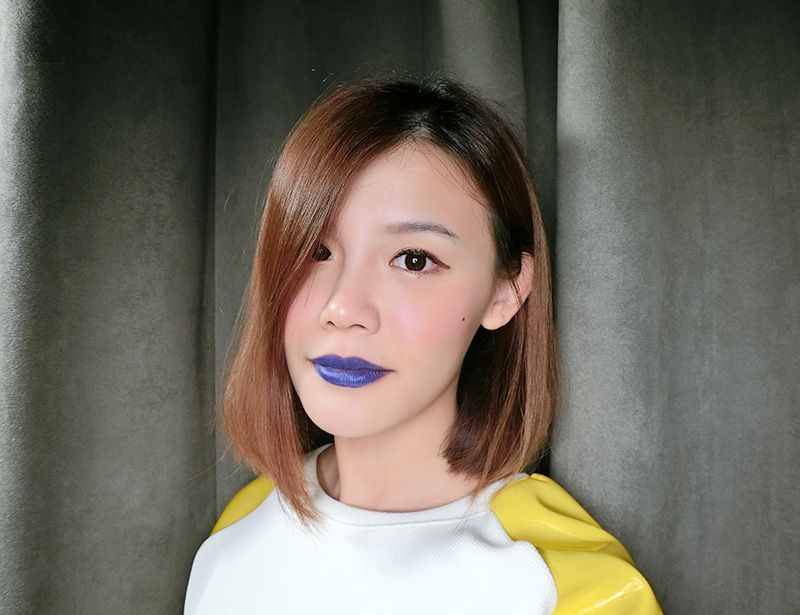 Maybeline: This colour is a huge step out of my comfort zone it is definitely too bold for me to wear it on the streets. I love the texture though, it's matte but yet not too dry, and I love how it glides on easily.
NYX Liquid Suede Amethyst
Xinyi: I'm never a fan of purple but hey, I was surprised by how this colour turned out. Its matte texture was a bonus too since I am currently very in love with matte lips.
Kat Von D Studded Kiss L.U.V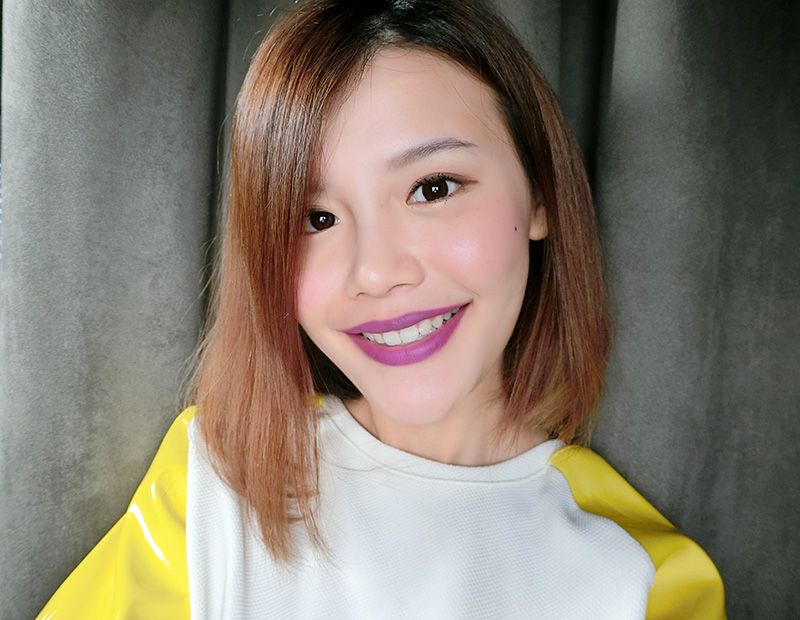 Maybeline: It isn't as loud as the previous blue lipstick and it is something that I can wear every day. I guess it will be good for a movie date with my boyfriend! Well, I may want to try out their green lipstick just for fun!
NYX Liquid Suede Stone Fox
Xinyi: My favourite colour of the lot. I will so go shopping and walk on the streets with my matte grey lips! A little less strong than the full-on black, but yet I can bring out those gothy vibes that are so me. Thumbs up!
Illamasqua Glamore Lipstick Buff
Maybeline: This brown is quite nude, don't be fooled by how dark it looks on the lipstick. This lipstick is very moisturising and it is my favourite amongst the three. Thumbs up for its texture!
Urban Decay Vice Lipstick in Perversion (Comfort Matte)
I have been searching for a black lipstick for a while and the launch of Urban Decay's Vice collection was a life saver. I am loving the full and intense colour and how easily it glides on. Will I wear this out? Yes!
Thoughts:
Maybeline: I am usually a very safe person so I stick to the red and pink tones. But it will be fun to create different looks with the different colours that are available in the market now!
Xinyi: I am more adventurous with lip colours, especially darker shades for lips, so the new launches are definitely great news for me. Looking forward to seeing more exciting colours, and ladies, it is time to be more adventurous! Break all those makeup rules and have fun!