The Korean 10-step skin care regime has gained quite a following but did you know that besides shampooing, conditioning, and perhaps applying some hair serum, there are more to hair care to ensure a head of glorious tresses. And who else do we look to for beauty tips than the Koreans?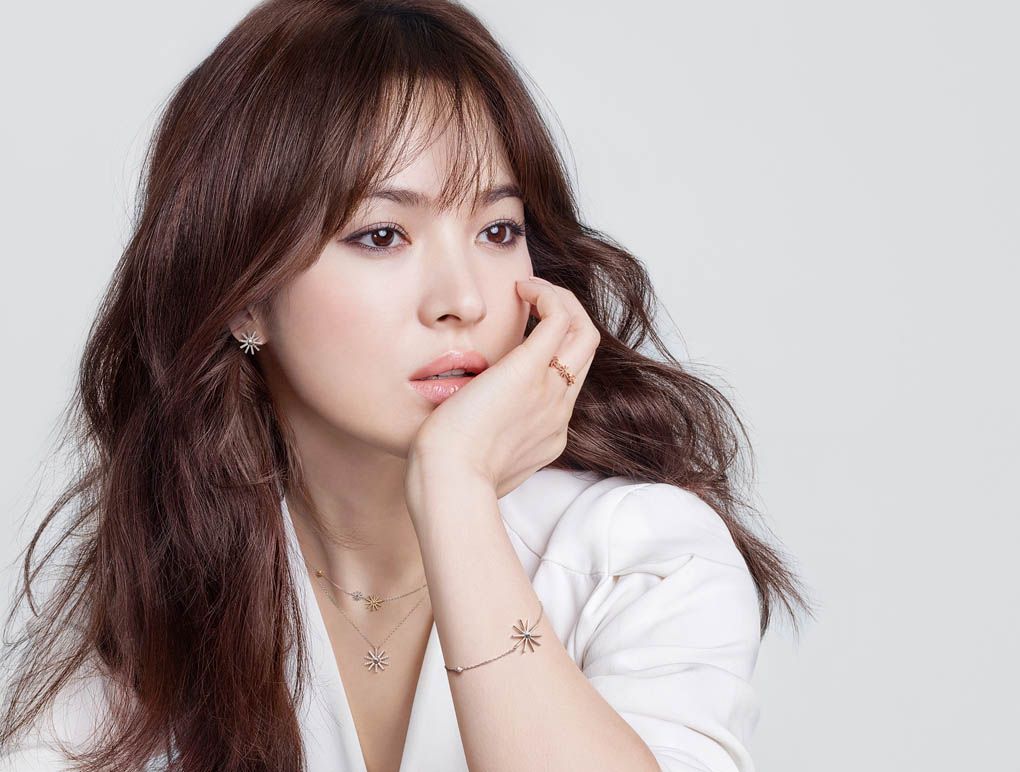 Credit: Drama Fever
Here are 6 Korean hair care tips for healthy and shiny hair.
1. Say no to 2-in-1 shampoo
One very important point to note in Korean hair care is that you need to have 2 separate regimes for your scalp and hair. A 2-in-1 shampoo simply does not work. You need a shampoo to clean our scalp and hair, and a separate conditioner to condition only the hair strands, but not the scalp. Using a 2-in-1 shampoo may save you lots of time, but it will not be good for your scalp health in the long run due to product build up on your scalp. Therefore, it is wiser to get a shampoo and a conditioner separately.
2. Use a hair mask regularly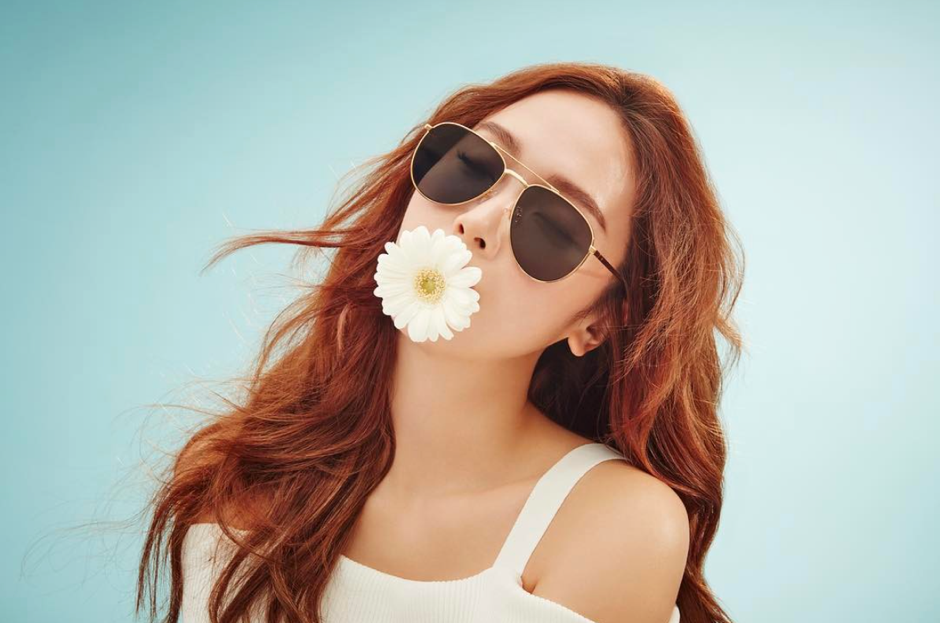 Jessica Jung /Credit: Instagram jessica.syj
In Korean beauty, there is a mask for everything, and that includes our hair. Use a hair mask once a week to keep our hair healthy with its powerful dosage of treatment ingredients.
3. Spray on a hair essence
Most Korean girls will have both a skincare essence and a hair essence. Unlike leave-in conditioner or hair serum, hair essence is usually sold in bottles that dispense lightweight, watery mist, and is used to keep our hair moisturised without weighing it down. There are different formulas for different hair types and can work like magic when you spray on your lifeless hair mid-day.
4. Protect your hair with heat protectants

Credit: Yoon Eun Hye
Heat from the styling tools can damage your hair and it is important to give them a layer a protection before subjecting them to high temperatures. Apply some heat protectants on your crowning glory before blow drying or using a curling/straightening iron, to keep your hair healthy and shiny in the long run.
5. Scalp massage
A pampering scalp massage not just alleviates stress, but it is also beneficial for our scalp and hair health. It increases blood circulation to our hair follicles and encourages hair growth. But do note that precaution should be taken to avoid pulling out or tugging on our hair, which may cause unnecessary hair breakage.
6. Go for scalp treatments
There are many different types of scalp treatments that can target different scalp conditions that may affect your hair health. The most common type of scalp treatments is one that helps to clarify your scalp to clear clogged hair follicles, which is one of the common reasons that causes hair thinning. If you are not sure what kind of scalp treatments you need, head over to Beijing 101 for a professional computerised detailed analysis and consultation.
Beijing 101 Scalp Revitalizing Treatment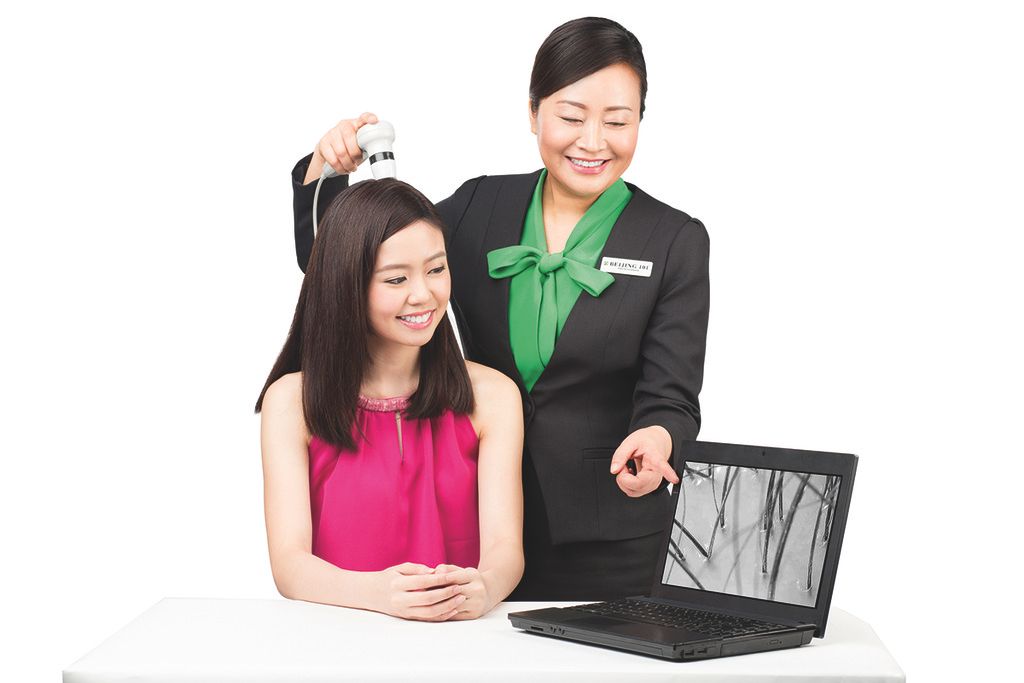 Professional computerised detailed analysis and consultation – to provide a better understanding of your hair and scalp condition.
Scalp Purification Mask application - remove clogged sebum from the hair follicles and allow healthy hair growth in the long run.
Beijing 101 Signature Meridian Herbal Treatment (20-minute) that targets the 8 main acupressure points on your scalp area, focuses on the body's healing energy pathways (aka Meridian network) and has a holistic effect on the overall body well-being to promote hair growth for a fuller and stronger hair.

Benefits of Meridian Herbal Treatment
Release Stress
Improve sleep
Prevent and treats insomnia
[Exclusive Promo!]
Redeem FREE Hair Care Essence worth $108 with purchase of Hair & Scalp Detox Treatment @ $40 (UP: $460)
Repair Damaged Hair
Reduce Hair Fall
Regrow Hair Strength
Book your appointment here, or call us at 6-5588-101.
Testimonials from satisfied customers
Isabella Chua, 33 years old, Finance Advisor. Hair Thinning and Sensitive Scalp.
"Being a financial advisor, I have to work odd hours to cater to my various clients' schedules and therefore, it is common for me to work long hours and even over the weekends and holidays. All the stress, together with the lack of rest and an unbalanced diet, I noticed that my hair started to thin. I went for a consultation at Beijing 101 and the consultant determined that I have a sensitive scalp that causes hair thinning and since then, I have been going for regular treatments. Thank you, Beijing 101 for highlighting my issues and helping me to improve my hair condition."
Keith Kwan, 29 years old, Exhibition Executive. Dandruff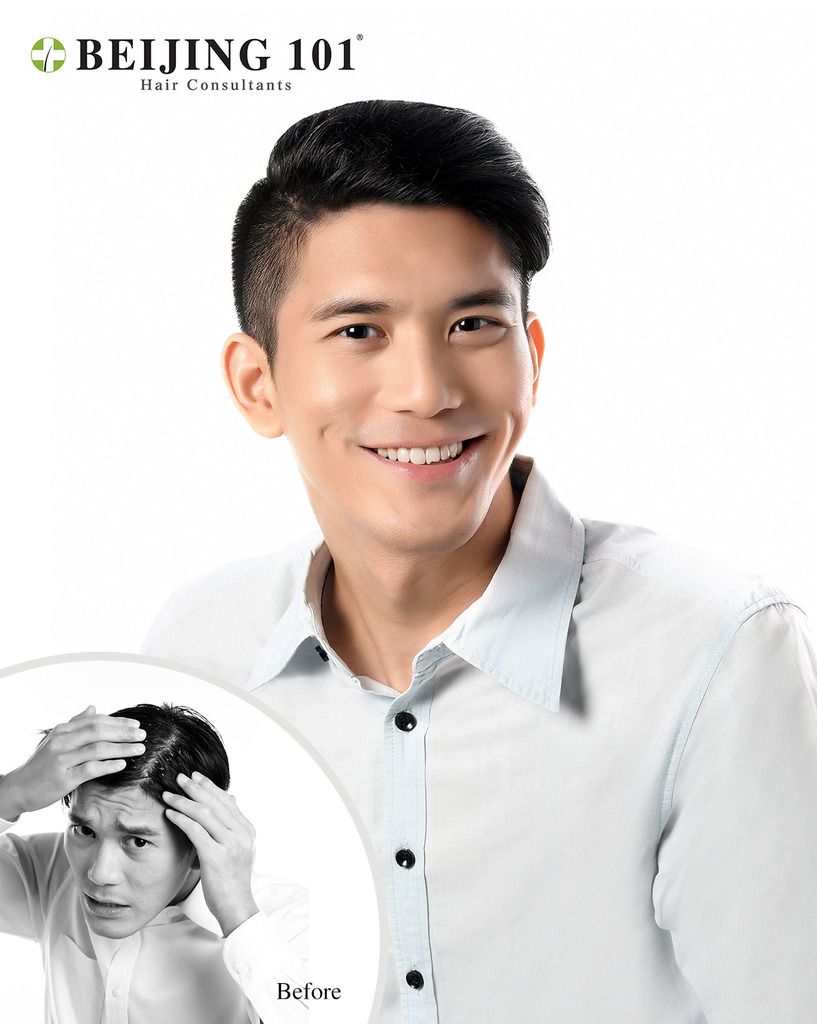 "My work requires me to be running about outdoors most of the time and I don't really have time to look after my hair due to my busy schedule. On top of all the work stress and late nights, I noticed that my dandruff condition was worsening. I thought that it was about time for me to seek expert advice on it and went to Beijing 101 for a consultation. I was given a thorough analysis before starting on my treatment and there were visible improvements in my scalp condition just after a few sessions. Now, I have a healthier scalp that is free from dandruff. Thank you, Beijing 101 for the effective treatment results and making me confident once again!"
Beijing 101 has various locations islandwide.
Operating Hours
11am - 9pm (Mon-Fri)
10am - 7pm (Sat, Sun & PH)