We are all too familiar with the Korean makeup looks -- dewy skin, neutral shades, barely there eyeliner and sweet gradient lips. But for the bolder girls out there who prefer a stronger makeup look, this K-drama actress makeup isn't going to work for us.
However, Korean idols aren't made from the same mould. There are those who rock edgy makeup styles and strut around with more than an attitude. Let's take a look at some of the K-pop idols who prefers that Korean baddie makeup.
CL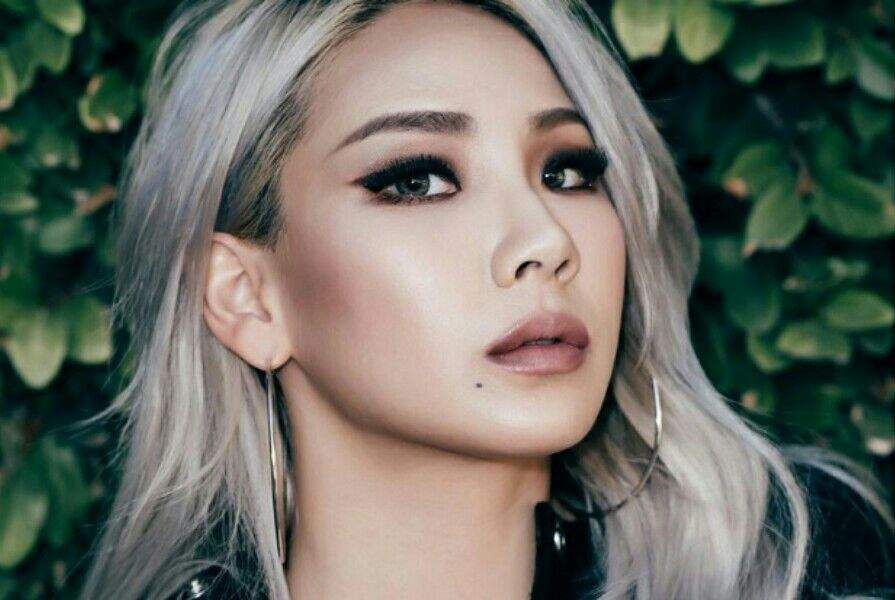 Credit: Amino App
Former 2NE1 member and current solo artiste, CL is known for her bold cat eyes. If you do a quick google search of her before and after makeup photos, you can see how much a difference her eye makeup makes.
Credit: Instagram @chaelincl
The look can be easily created with liquid eyeliner to keep the ends sharp. Do smoke out with browns and blacks to add depth to your eyes and remember to blend them well. Contour your face to achieve those sculpted features that every baddie makeup needs.
Hyuna
Credit: Celeb Mafia
An effortless beauty, Hyuna oozes sex appeal and she is often spotted with intense smoky eyes and a strong lip colour.
Credit: Vogue Korea
Besides using the usual browns and blacks, opt to smoke out your eyes with interesting colour choices like deep plum and pinks.
Cheetah
Credit: CeCi
Cheetah rose to fame when she won in the TV competition Unpretty Rapstar. She has a very defined style when it comes to makeup with bold and defined brows, cat eyes, and red lips.
Credit: Soompi
Cheetah appeared on Get It Beauty with a bare face and that was when we discovered that eyebrows are so important for her, well, for everyone else. To copy her look, make sure you fill in your brows with the darkest brown eyebrow pencil you can find. Add dimension to your eyes with dark browns and pick a red that suits your skin tone for your lips.
Park Bom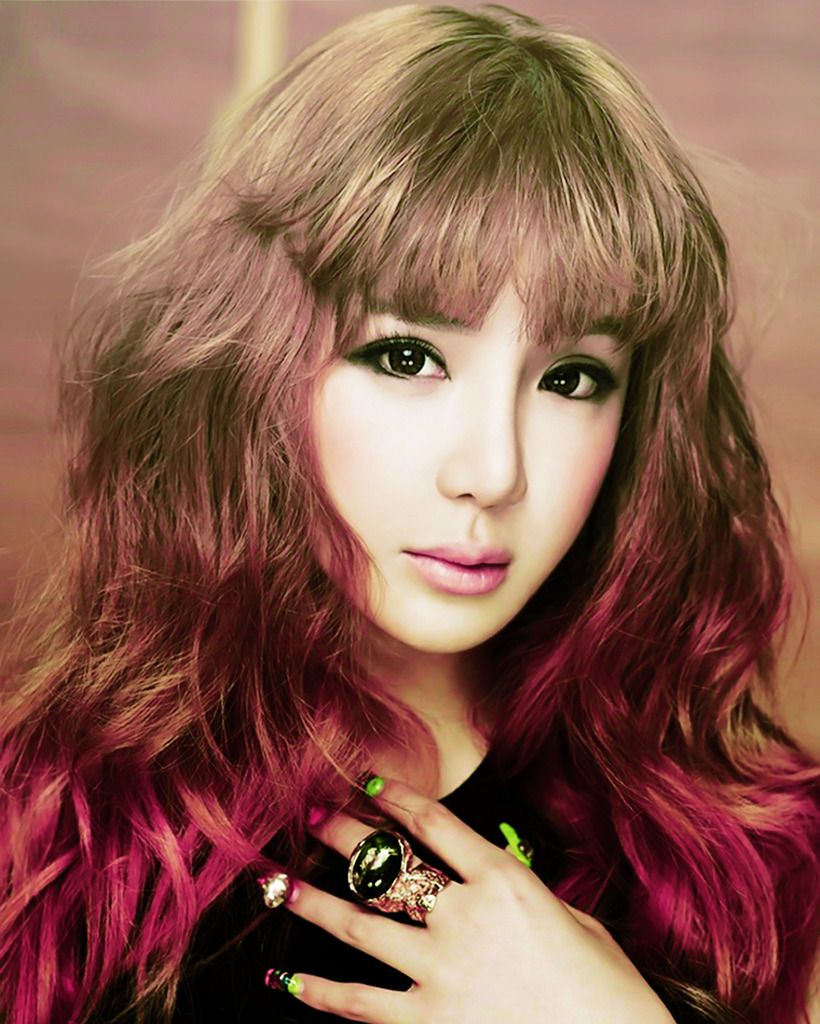 Credit: Tumblr
Not the typical baddie makeup you see, Park Bom takes on a "baddie dolly" look, if you get what I mean. Under the glam and rock chic styling, Park Bom is always seen with doe-eyed makeup and almost cute dolly fake lashes. However, it is still a baddie look as compared to the Japanese Gyaru style.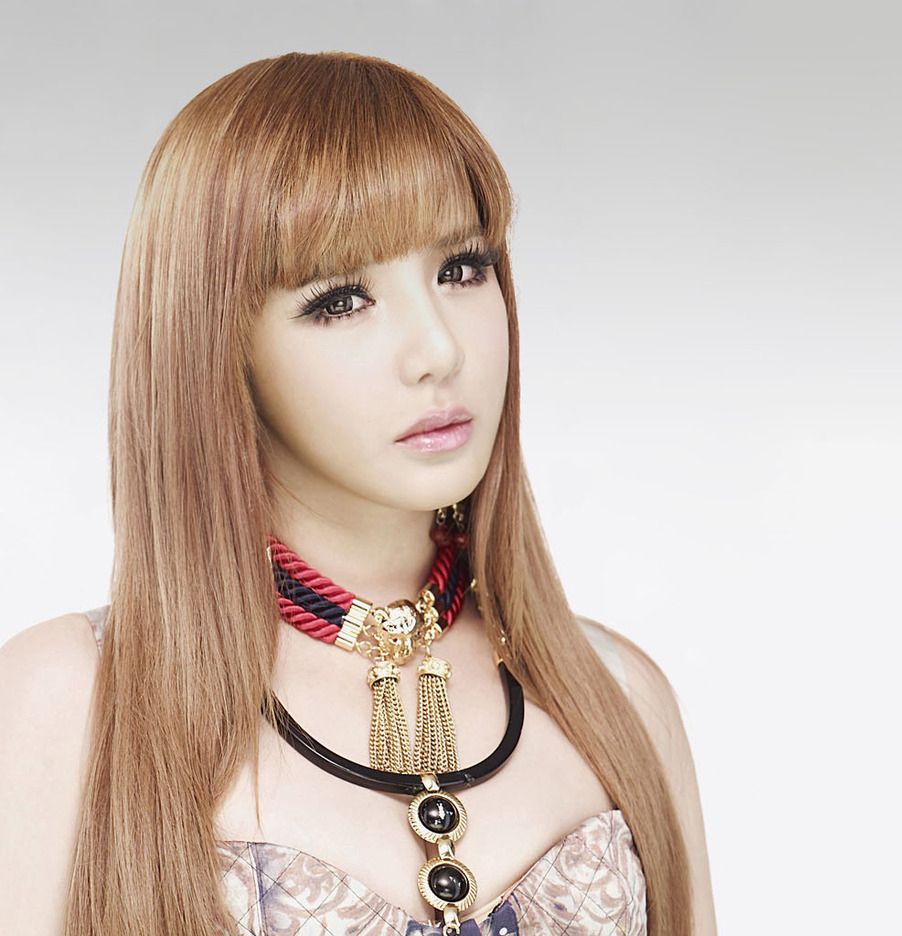 Credit: The Elegant Moustache Blog
Instead of the cat eyes that is common in baddie makeup looks, imitate Park Bom's dolly eyes by extending your eyeliner downwards, and fill in the "triangle" formed at the outer corner of your eyes with dark brown or black shadow. Opt for dolly looking falsies and remember to add on so falsies for your bottom lash line to enhance to doll eyes look.
Tip: To accentuate those eyes, use a liquid eyeliner to draw in lower lashes like how the '60s supermodel Twiggy did.
Exid Le
Credit: Naver
Adding to the list of K-pop artistes who rock some baddie makeup is the talented Le from Exid.
Credit: Pinterest
Make sure your extend your eyeliner, yet not winged up at too high an angle to achieve Le's look. Her eyeliner is only slightly winged, and her top and bottom eyeliner do not taper together at all. The open space she left at the out end of her eyes give her the illusion of bigger and brighter eyes. That is definitely an interesting move from her makeup artist. Add depth to your eye contours and finish off with a lipstick.