Never imagined that grandma's favourite past time is now a tattoo trend? Neither did I. But apparently, embroidery tattoos are now a thing.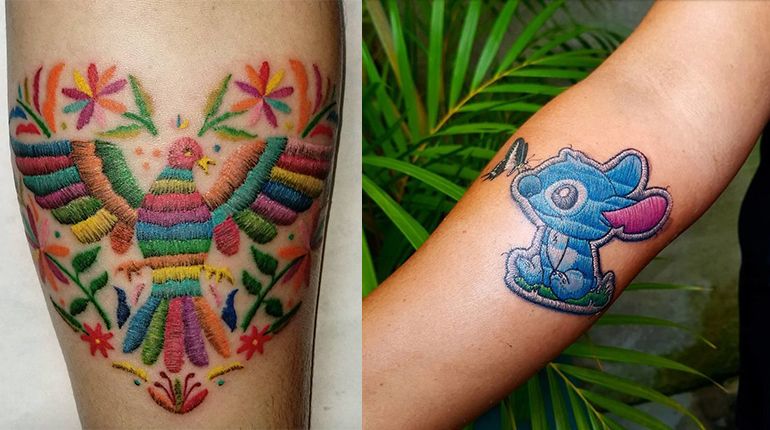 Credit: Instagram @polo_tatts/ Instagram @dudalozanotattoo
Embroidery tattoos are blowing up on social media and they are so intricately done I thought that someone sewed an embroidery patch on their body, no joke. Opt from a range of designs, from floral patterns to your favourite cartoon character. Let your tattoo artist flaunt his/her creativity.
Let's take a look at some embroidery tattoos that are so beautiful that even grandma will approve.
View this post on Instagram
View this post on Instagram
View this post on Instagram
View this post on Instagram
View this post on Instagram
View this post on Instagram
View this post on Instagram
View this post on Instagram
View this post on Instagram
View this post on Instagram