Demi Lovato has added a little creepy and a lot of cool to her 2014 World Tour. The "Really Don't Care" songstress recently performed Michael Jackson's megahit "Thriller," paying homage to the late King of Pop and likely earning some new fans.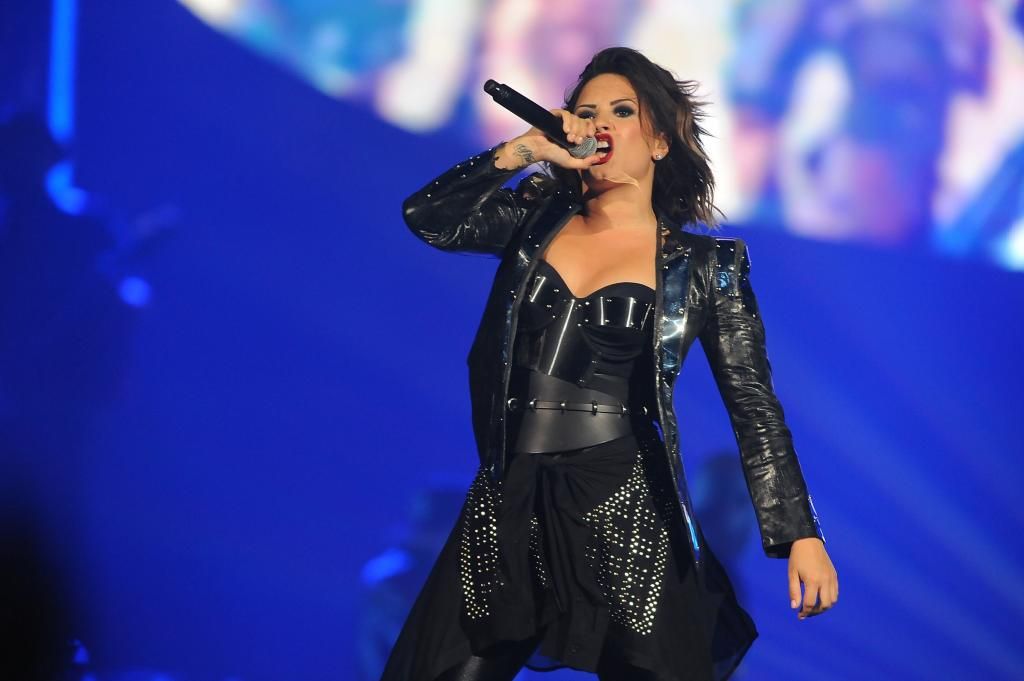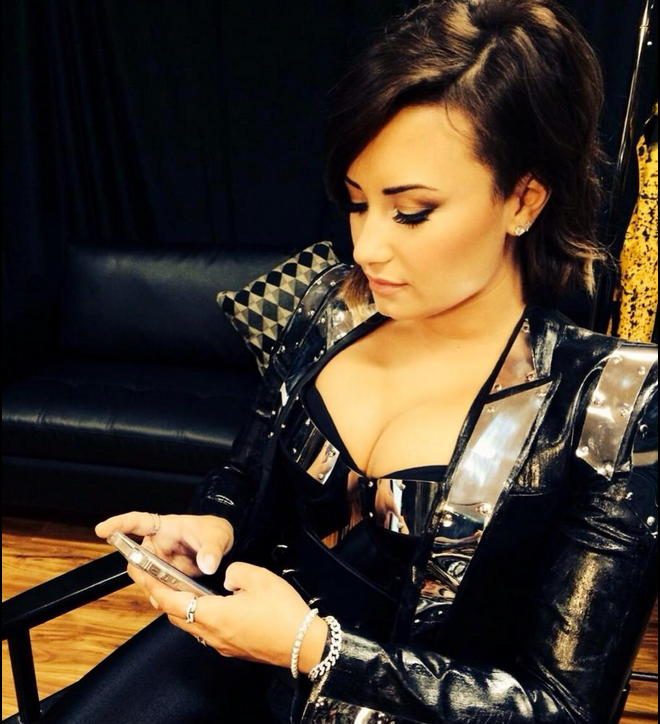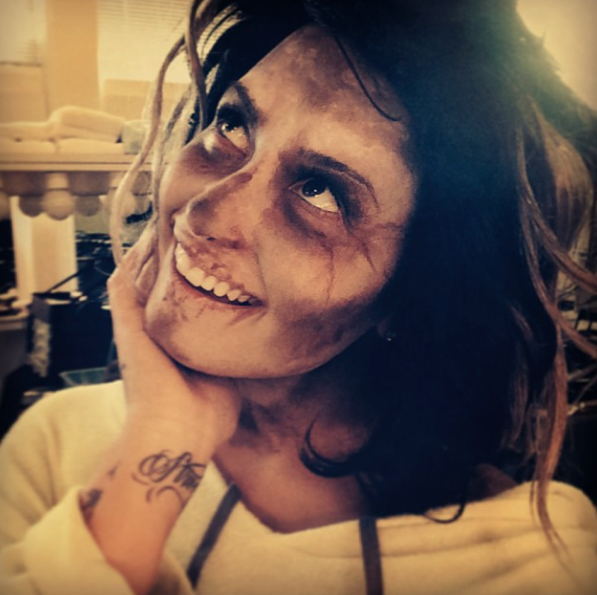 Credit: Instagram
Lovato also tweeted a picture of her spooky make-up for the number, in addition to some behind-the-scenes updates on some important issues that she's involved in. 
Fans screamed, in rather shrill tones, as the opening bars of 80's smash "Thriller" propelled through Baltimore Arena and Lovato took to the Maryland stage on Sept. 6, the first night of her 2014 World Tour. The 22-year-old star rocked the performance, dressed in black leather and metallic fringe as she belted out a respectable tribute to pop icon Michael Jackson. 
Lovato later also shared a photo of her "Thriller" makeup on Instagram, captioning the pic, "Because you can never start celebrating Halloween too early....... #DemiWorldTour... You guys ready???" 
The "Skyscraper" singer knows how to balance work and play. 
Two days before the launch of her world tour, Lovato spoke at the National Alliance on Mental Illness's annual conference in an effort to persuade Congress to pass legislation for mental health reform. 
"Those of us here today know that mental illness has no prejudice. It affects people of every race, age, gender, religion and economic status. It doesn't discriminate between Republicans or Democrats either," said Lovato to a Washington crowd, according to The Hill. 
"We've seen increased attention to our country's broken mental health system over the past few years, but we've seen very little action," she added. "Today our message is very clear: it's time for Congress to act for mental health by supporting the passage of a comprehensive mental health bill this year." 
The young star still managed to have a little fun on Instagram during the conference, however, sharing a photo of her posing with a bust of Winston Churchill. 
"Mean muggin w/ Winston Churchhill... He agrees with me.. A MESSAGE TO CONGRESS: PASS COMPREHENSIVE MENTAL HEALTH REFORM LEGISLATION THIS YEAR!!!! #CapitolHill #act4mentalhealth #WEWANTCHANGE2014 #mentalhealth #namicon2014," Lovato captioned the photo. 
Mean muggin w/ Winston Churchhill... He agrees with me.. A MESSAGE TO CONGRESS: PASS COMPREHENSIVE MENTAL HEALTH REFORM LEGISLATION THIS YEAR!!!! #CapitolHill #act4mentalhealth #WEWANTCHANGE2014 #mentalhealth #namicon2014