A lip colour can brighten our whole look. And I am madly in love with lipsticks. Oh well not just lipsticks, but lip tints, gloss, crayons and what nots.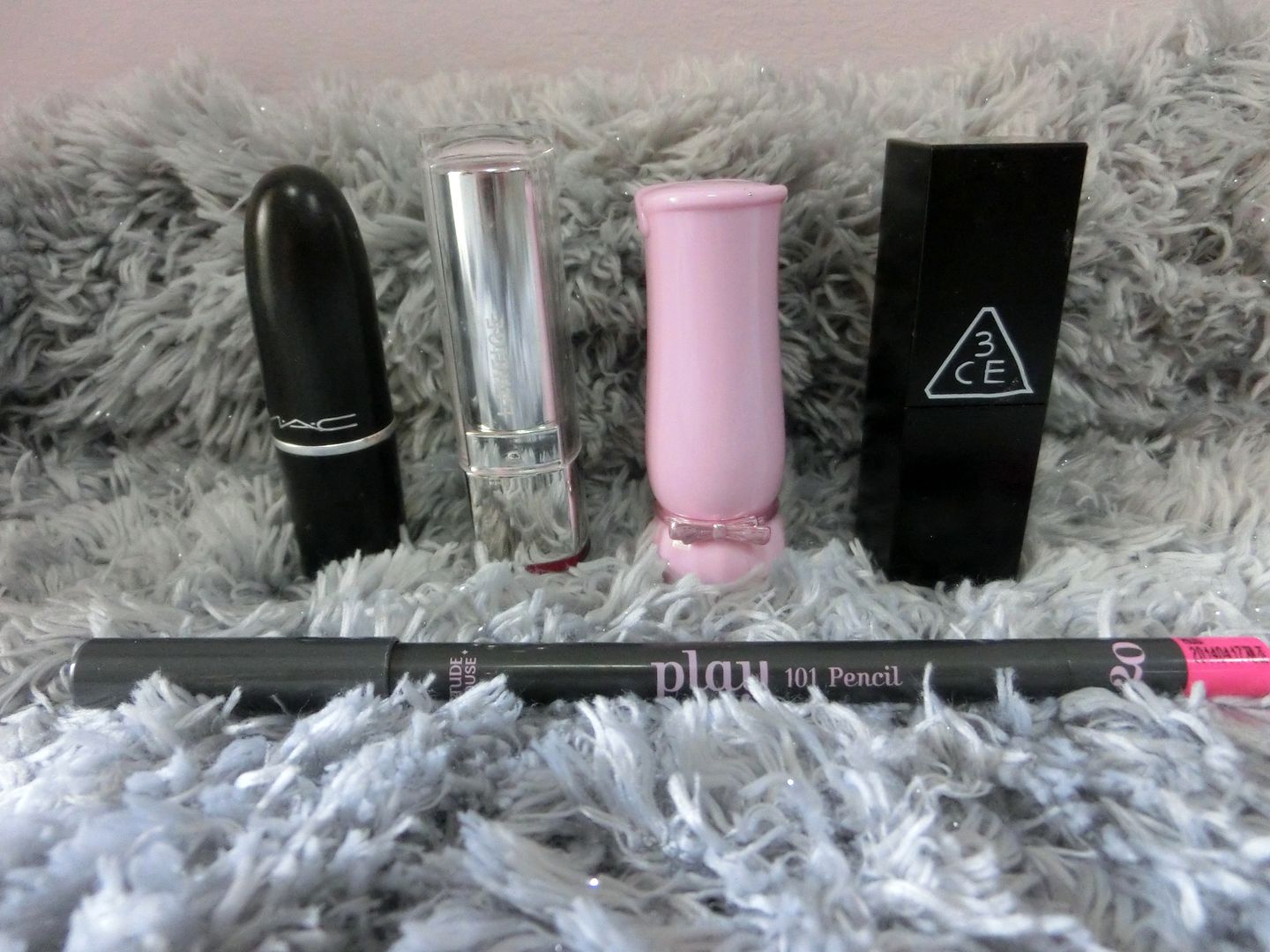 I'm naturally very pale and looks quite sick when I do not put on any lipstick. So how many lip colours do I own? I don't know. So many that I can't count.

The rule of the thumb when searching for your perfect lip colour is quite a well-know one: If you have darker skin tone, it is safe to stick to warmer colours, or lip colours with a warm tone. If you are fair skinned, it is generally recommended that you use lip colours with a cooler undertone. But then who is to say that there can be no exceptions!

Here are my top 5 current favourites!

1) M.A.C Red A23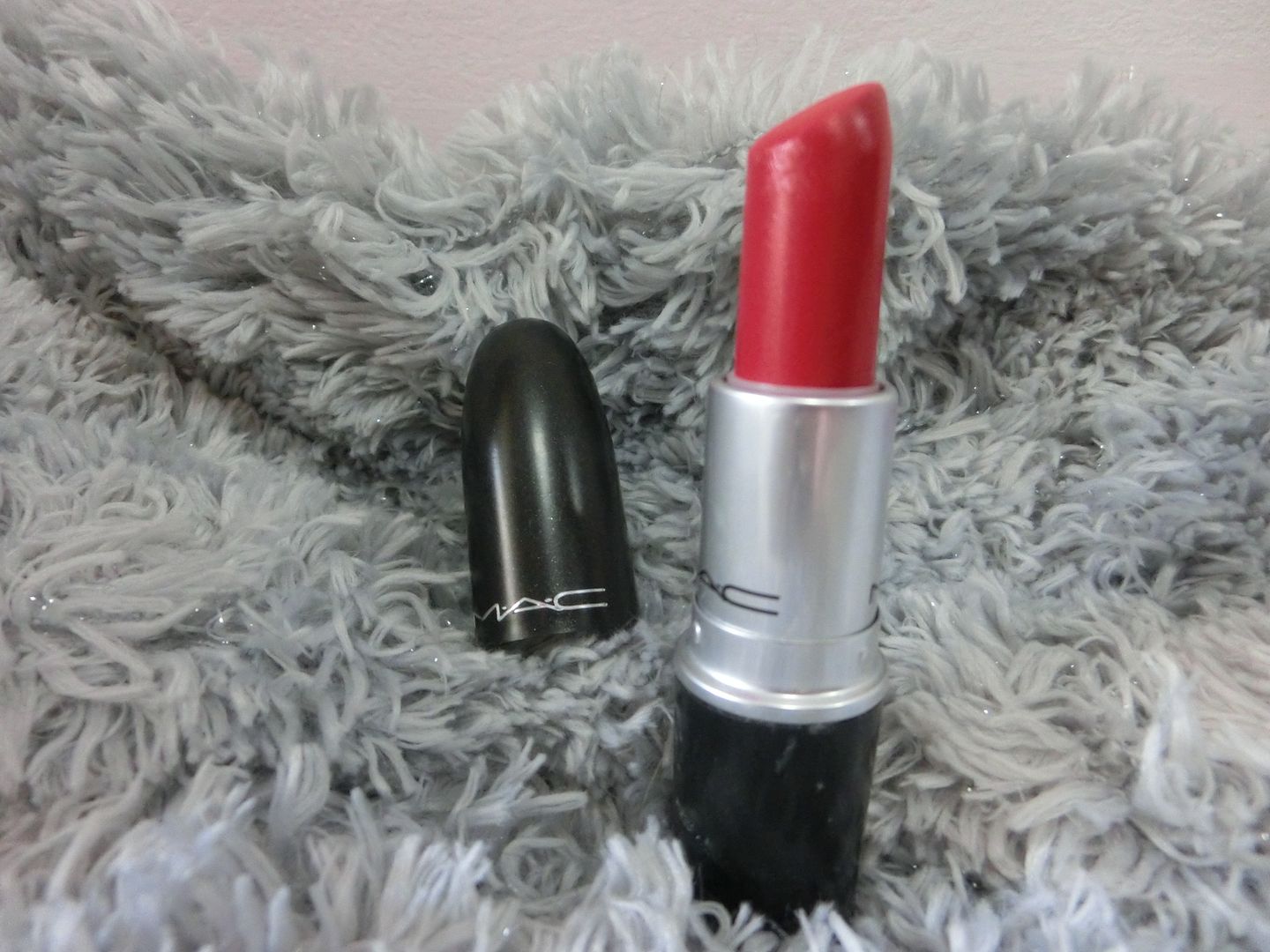 Cannot do without a red lipstick.

I'm sincerely believe that every woman should have at least one red lipstick in her lipstick collection. I was looking for a shade of red that is suitable for my skin tone when I came across this. It is a very flattering colour and makes the teeth look whiter too.
It has a creamy texture that glides on smoothly. Many of my friends have been asking me for the brand and name of this lip colour whenever I wear it out!

2) Laneige Silk Intense Lipstick YR324 Miss Sunshine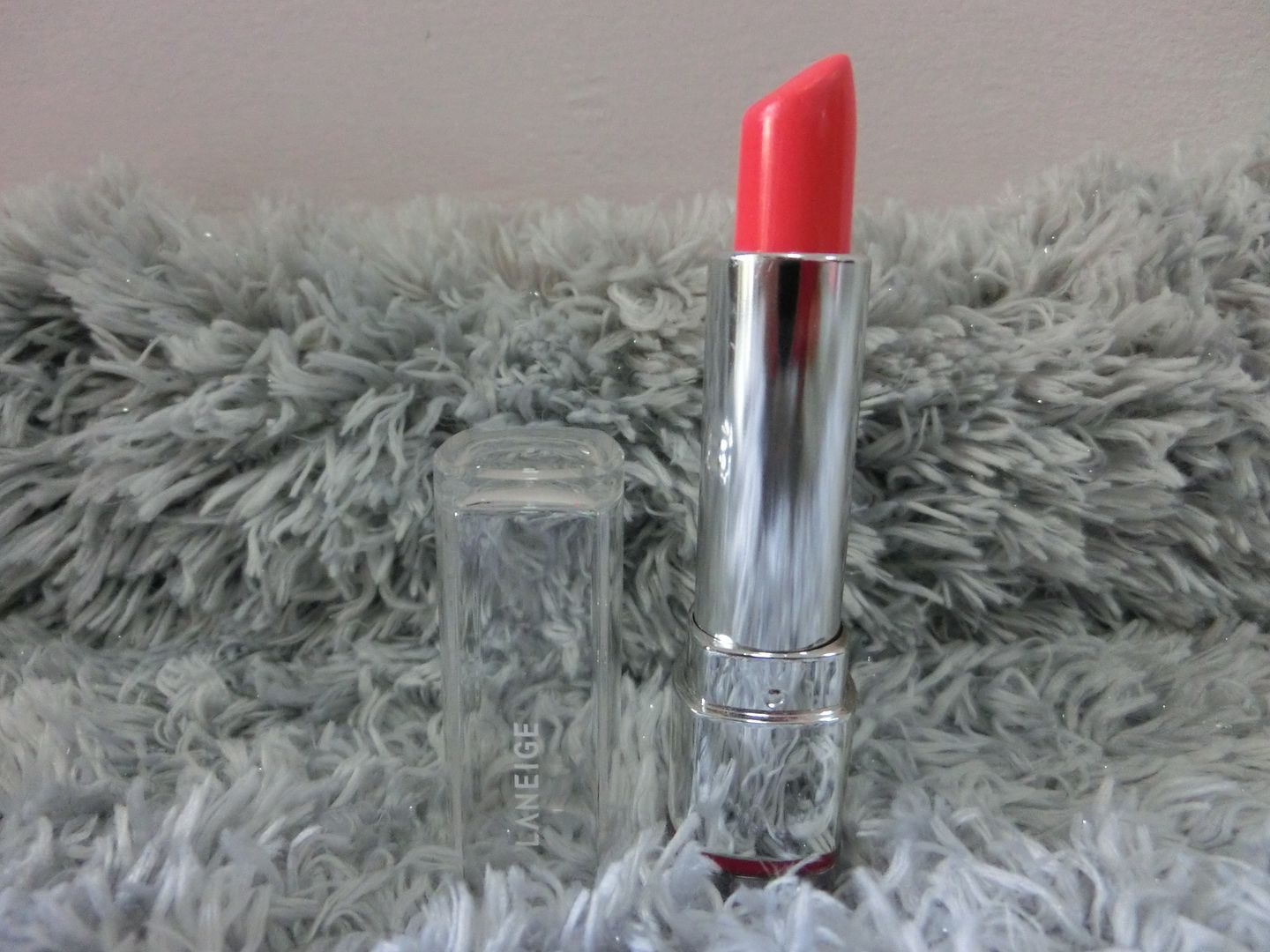 The most popular Korean drama this year has to be "You Who Came From The Stars". This romantic and funny drama was so popular that most of the products that the female lead, Cheon Song Yi (Jun Ji Hyun), uses went out of stock! From makeup to clothes and even the hairdryer went out of stocks in the stores! I'm not exaggerating.

Jun Ji Hyun made the bright orange lipstick so popular this year that I had to get one to achieve the Korean look too right! My choice was Laneige Silk Intense Lipstick YR324 Miss Sunshine. I wanted to get the Neon Orange from Laneige too, but it was out of stock then. But I thought this colour was really beautiful too.

3) 3CE Glass Hot Pink #503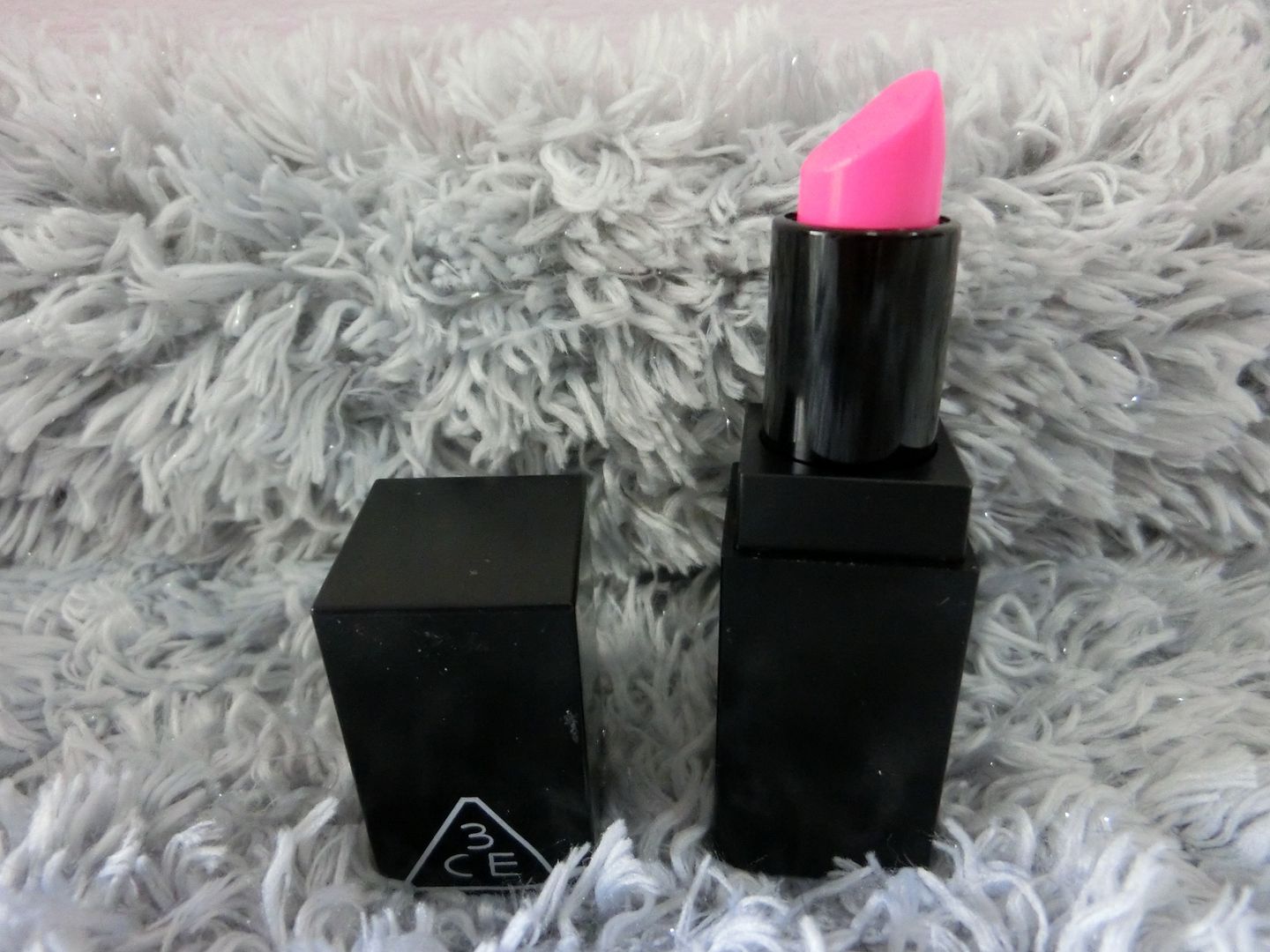 This macaroon neon shade of pink is so so love! It is very moisturising and comes with a friendly price tag too.
It isn't available in Singapore stores yet but you can try the online shops though.

4) Etude House Play 101 Pencil No.20


I think pink is the most basic and the safest shade of lip colour for every girl. So I have many many shades of pink! This pencil comes in many colours and is really versatile. You can use them on any part of your face. I specially love using No.20 to create the gradient lips effect. Why? Because it comes in a pencil form and is more precise when I put the colour on.

Apply the colour on your finger and gently tap it on your entire lips. After that, intensify the colour at the inner centre of your lips by applying it directly with the pencil. Viola! Pretty gradient lips!

5) Etude House Dear My Blooming Lips-talk in PK005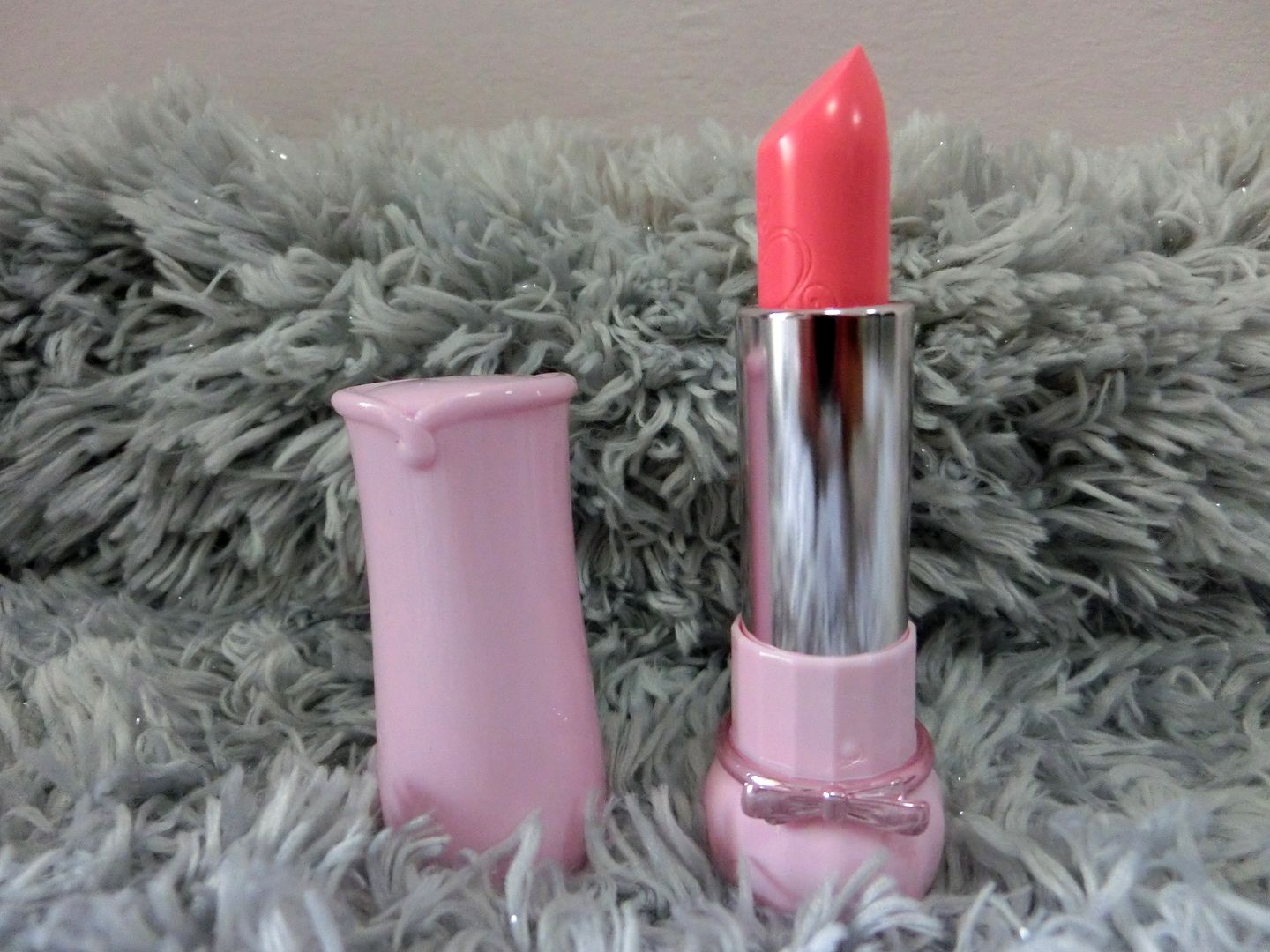 My newest addition to my lipstick collection. Peachy pink, a flattering and sweet colour for modt skin tones. In fact, I haven't wore this colour out yet, I only tried it on in that shop when I was buying it that day. I was sold! Can't wait to wear it out!

So here's my top 5 lip colours that I love this season. Remember to always match your lipstick to your overall look to get the best effect and look your best!