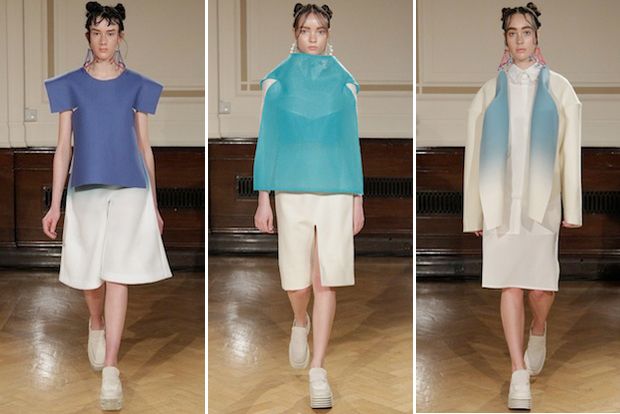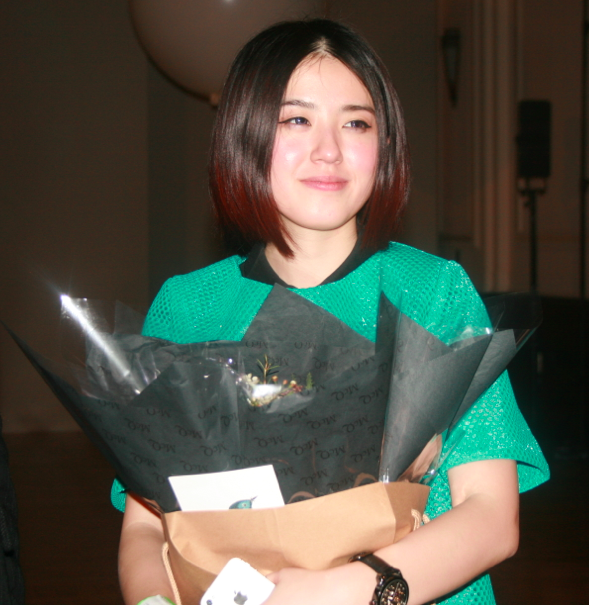 Min Wu after her F/W 2014 collection presentation during London Fashion Week. (Alexa Beatriz)
A previous winner of Fashion Scout's International Graduate Showcase, emerging womenswear designer Min Wu presented at London Fashion Week on February 15 with her much-anticipated F/W 2014 collection, Atmosphere and Automation.

The new ready-to-wear collection embodied elegance with crisp whites and splashes of solar blues. Minimal yet voluminous, Wu told Jing Daily, "This was designed with a bold, modern woman in mind."

Born in China, Wu recently completed her master's in Womenswear from London College of Fashion, and is tipped as a rising star within the fashion community.

When Jing Daily asked about her plans to expand in China, she replied, "This is something I am looking into at the moment. It's very important to me to have a presence in my country. I'll start by launching in boutiques.
There are so many out there and the competition is high, but I'm confident that is the best strategy to take with my emerging brand."

Although China's fashion market is fiercely competitive, Min believes her Chinese heritage will help her gain an edge in appealing to consumers. "Because I'm Chinese and proud of my heritage, I have an advantage over other designers here. I feel Asian consumers seek Chinese designers, particularly from London. The Chinese customer is imperative to succeed as a brand, and that's why I try to be as proactive as I can to include my heritage in both business and design."

Source: Jing Daily