The Japanese fashion house presented its three retail labels for a crowd of 400 fashion enthusiasts in a Shibuya themed show spectacular!


Fashion hunters and invited media were treated to the premier presentation of Onward Kashiyama's three signature brands: rosebullet, Dip Drops and for the first time in Singapore, Love Boat. In the never seen before show, the stage was built around the infamous fountains at Clarke Quay, making them a key feature of the show, starting the Shibuya Girls Runway with a bang as jets of water 10 feet high were thrown into the air, signaling the start of something quirky and fun!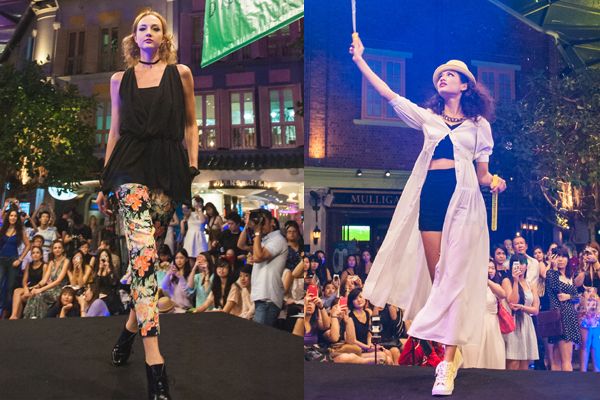 The spectacular show was inspired by the infamous 'Shibuya' district in Tokyo, honoring the brand's heritage of cutting edge Japanese fashion design. In true Shibuya form, the show format broke tradition with the models engaging the audience with their cute and cheeky personalities, while the guest host of the evening; Mistevious, provided hilarious moments with her wardrobe changes and unexpected audience participation. The combination of the two created an electric atmosphere.

Dip Drops opened the show and kept true to their aesthetic of sweet casual style, using essential basics that can be layered. Their Spring/Summer 2013 line was inspired by a girl on the west coast of America. This season they developed a new street style that combines boyish style with its signature sweet look. Sweatshirts in mesh teamed with flower prints and vibrant pops of lemon yellow were the key highlights.

This was followed by the highly anticipated debut of Love Boat, which is now exclusively available at rosebullet Wheelock branch. Love Boat incorporates mode and classic pieces into the line, allowing the fashion conscious to showcase their individualist style. The Love Boat girl is minimalist yet unique and exudes femininity with an attitude. Targeted toward young women in their 20s, the line brings a touch of edginess to the fashion house which compliments Onward's other brands; rosebullet and Dip Drops.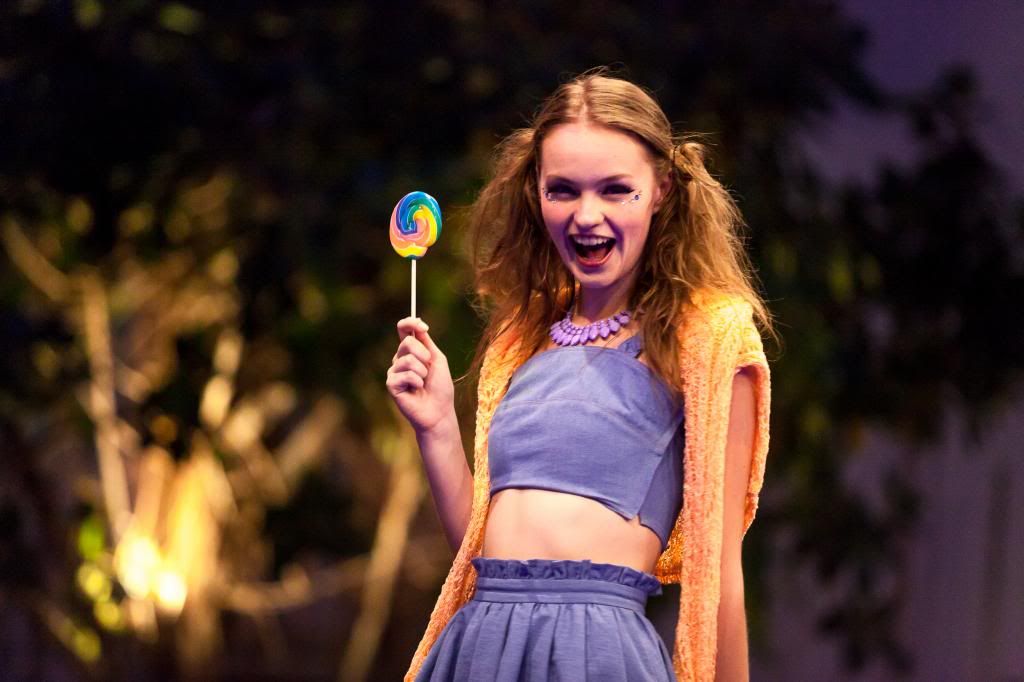 rosebullet closed the show with a field of bubbles and rainbow pastels. For Spring/Summer 2013 they have embraced a MARBLE theme that emulates the swirls of sweet tasting ice cream! Lightly dusted pastel colours in swirls of marble create a very girly feel to this collection which is complimented by the use of organza, tweed and faux leather to add an element of surprise.

Talented hair stylist Shunji Matsuo with his team of stylists created beautiful bouncy curls, complimenting the make-up from Majolica Majorca which took inspiration from the streets of Tokyo by highlighting cheeks with pops of diamante studs. The exclusive after party was held at newly opened Cassis Bar and Nightclub where 400 VIP guests relaxed in an ambience of angelic inspired furniture as Mistevious kept the party going by mingling with guests. In addition, all 400 guests received goodie bags with over $300 worth of vouchers as a special thank you for their support of the brands.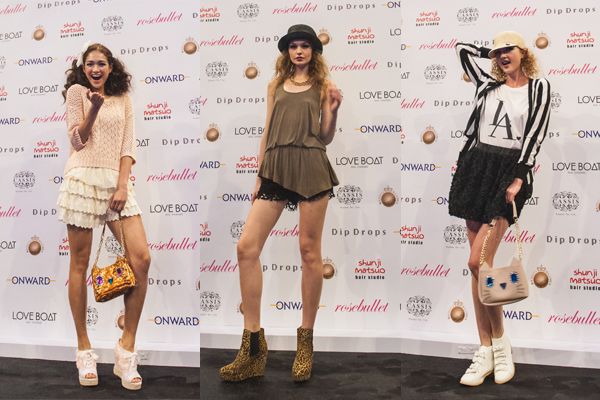 "This night is all about thanking our loyal customers. These brands have become much loved in this market which is exciting but also very humbling. What we love about these brands is the flexibility that they each provide to our customer. She can be whoever she wants to be, that's powerful and something that is instilled in Japanese fashion. With Love Boat now available in Singapore we feel optimistic about the future of Onward Kashiyama's brands in this market and look forward to more exciting times ahead" raved Jun Murakami, Managing Director for Onward Kashiyama.

The Japanese wave proves to be going strong as the brands are rapidly garnering well-deserved hype. Onward Kashiyama looks to continue expansion into Singapore and the region in 2013 with the opening of new locations later this year.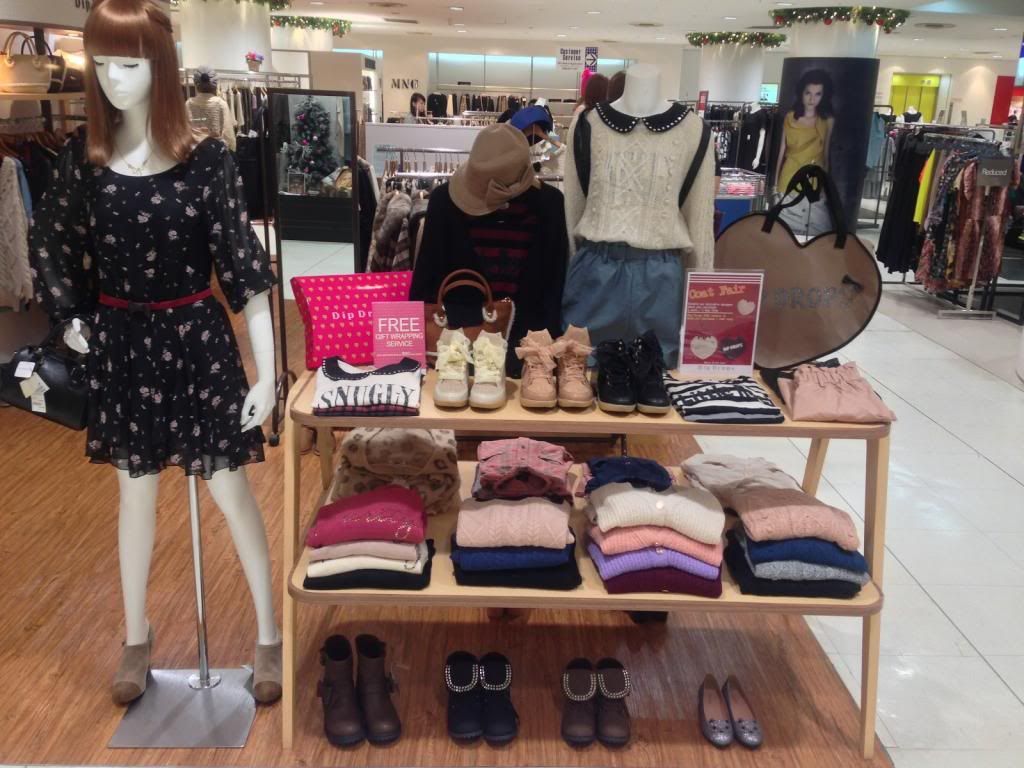 Dip Drops outlets include:
313 Somerset unit 03-09/10
Isetan Orchard Level 1
Takashimaya Department Store Level 3
Tampines One unit 01-22/24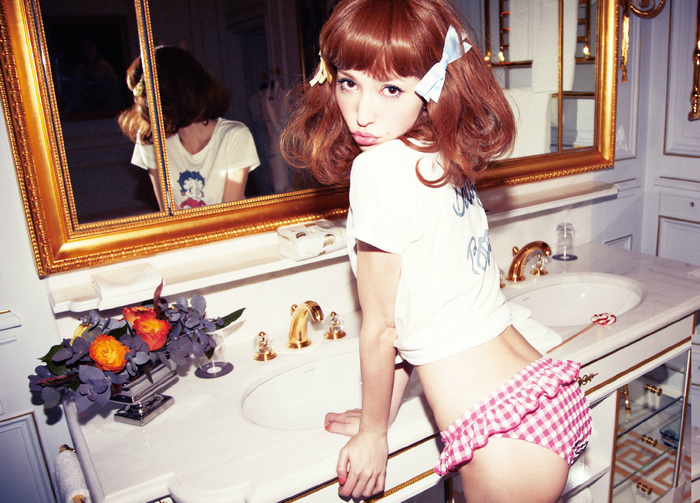 rosebullet outlets include:
Newly opened Wheelock branch @B2-06 (Love Boat is exclusively available in this store)
Isetan Orchard level 1.